An elderly couple who live in United Kingdom's darkest village and who'd planted a 6-foot Christmas tree in 1978 now use a cherry picker to decorate the 50-foot magnanimous tree with 3,000 lights.
Avril and Christopher Rowlands from Inkberrow, Worcestershire, England, bought the 6-pound (approx. US$8) fir from a garden center shortly after moving into their home from London.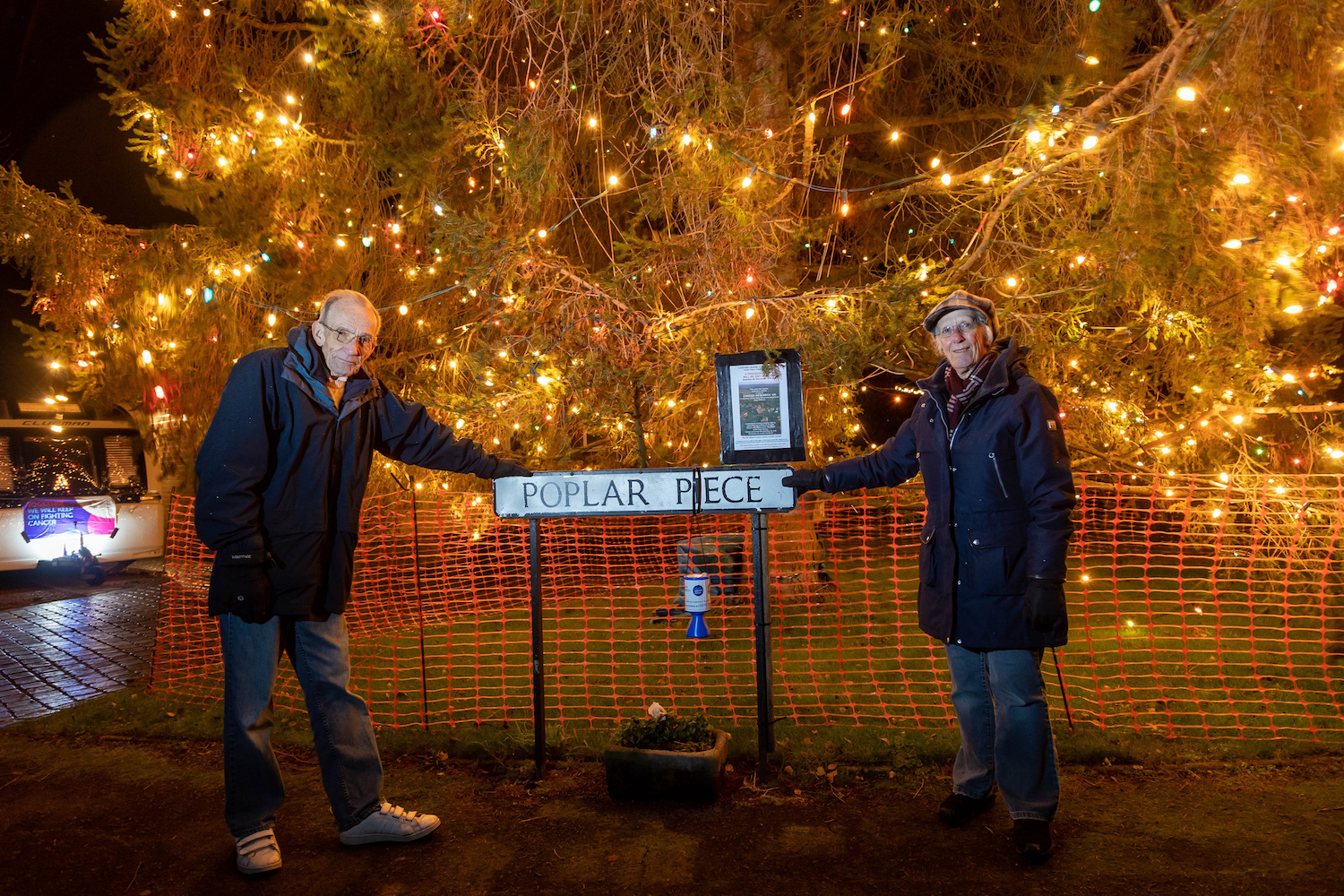 "We moved up to the village from London in 1978 for a more meaningful life," retired TV writer Avril said. "We saw that the local post office had a Christmas tree which was covered in fairy lights and it really stood out."
Thus, when Christmas was over that year, instead of throwing out the tree, they planted it in their front garden. The couple even took a photo at that time to commemorate the occasion.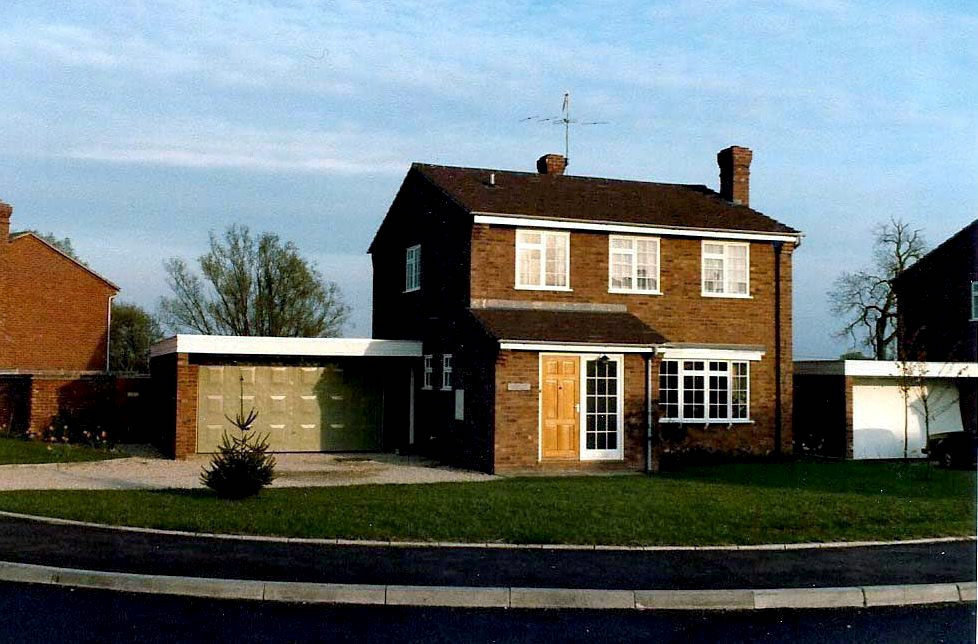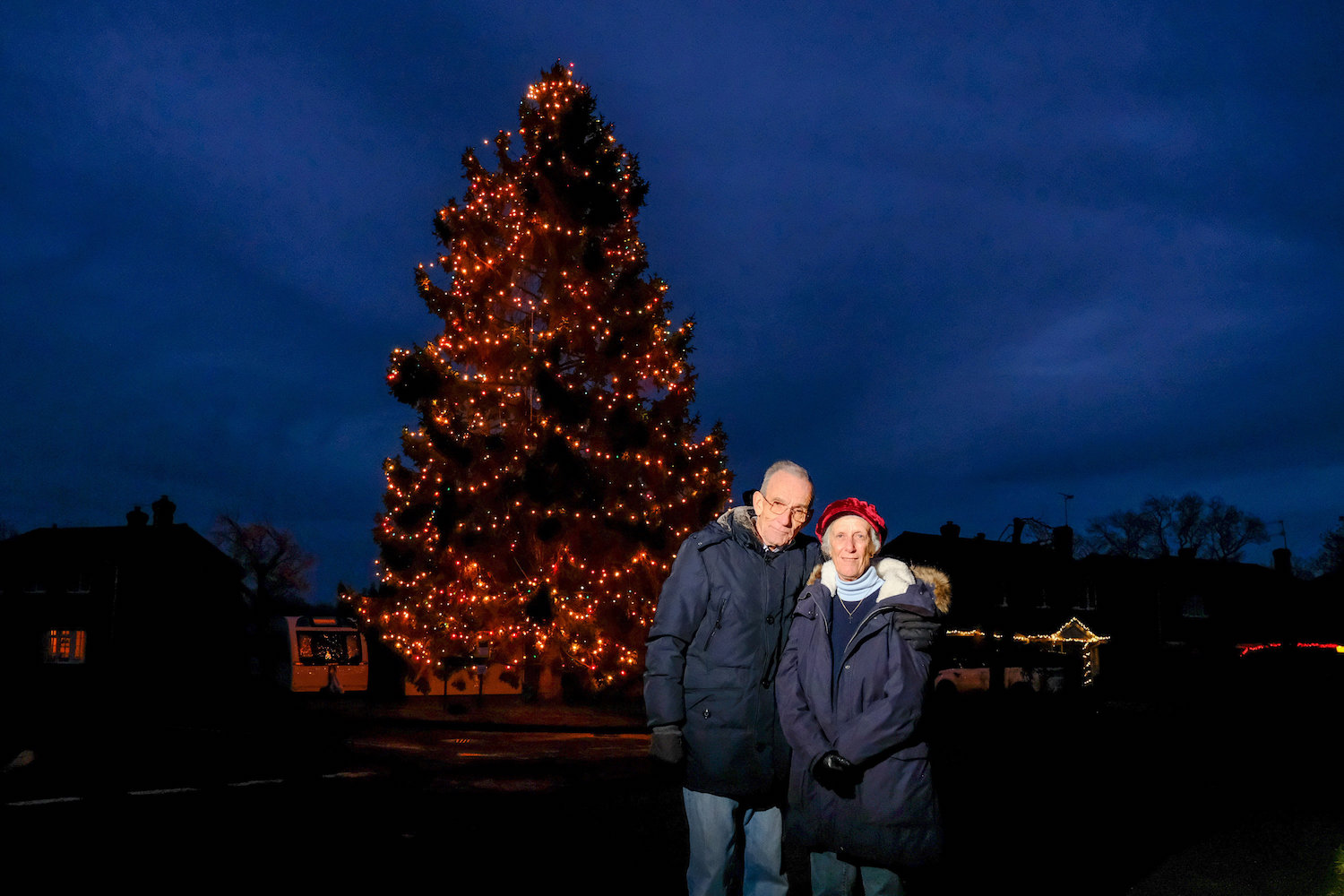 Over the years, the tree took root and now, 43 years later, it towers over the couple's detached home. The couple said they are still stunned by the size of the tree, which grows more than one foot each year.
On Dec. 4, the Rowlandses welcomed 2,000 residents to see the switching on of the huge tree, which could be seen from miles around.
"Inkberrow is one of the only villages in the UK which has no street lights, so when the tree is lit up, it really is quite a spectacle," Avril said. "The tree has become a big part of our lives and the switching on of the lights has become quite a village tradition."
For a lot of people, the big switch-on heralds the beginning of Christmas.

"Last year had to do the switch-on by ourselves and post the pictures on Facebook because Covid restrictions were in place," Avril said.
However, this year, although a lot of people turned up for the switch-on, Avril said the couple was cautious.
"The road slopes, so people could still view the switch-on and be distanced from each other," Avril shared. "We've had fireworks too this year, plus … a friend who brought down a trailer which had Christmas music on."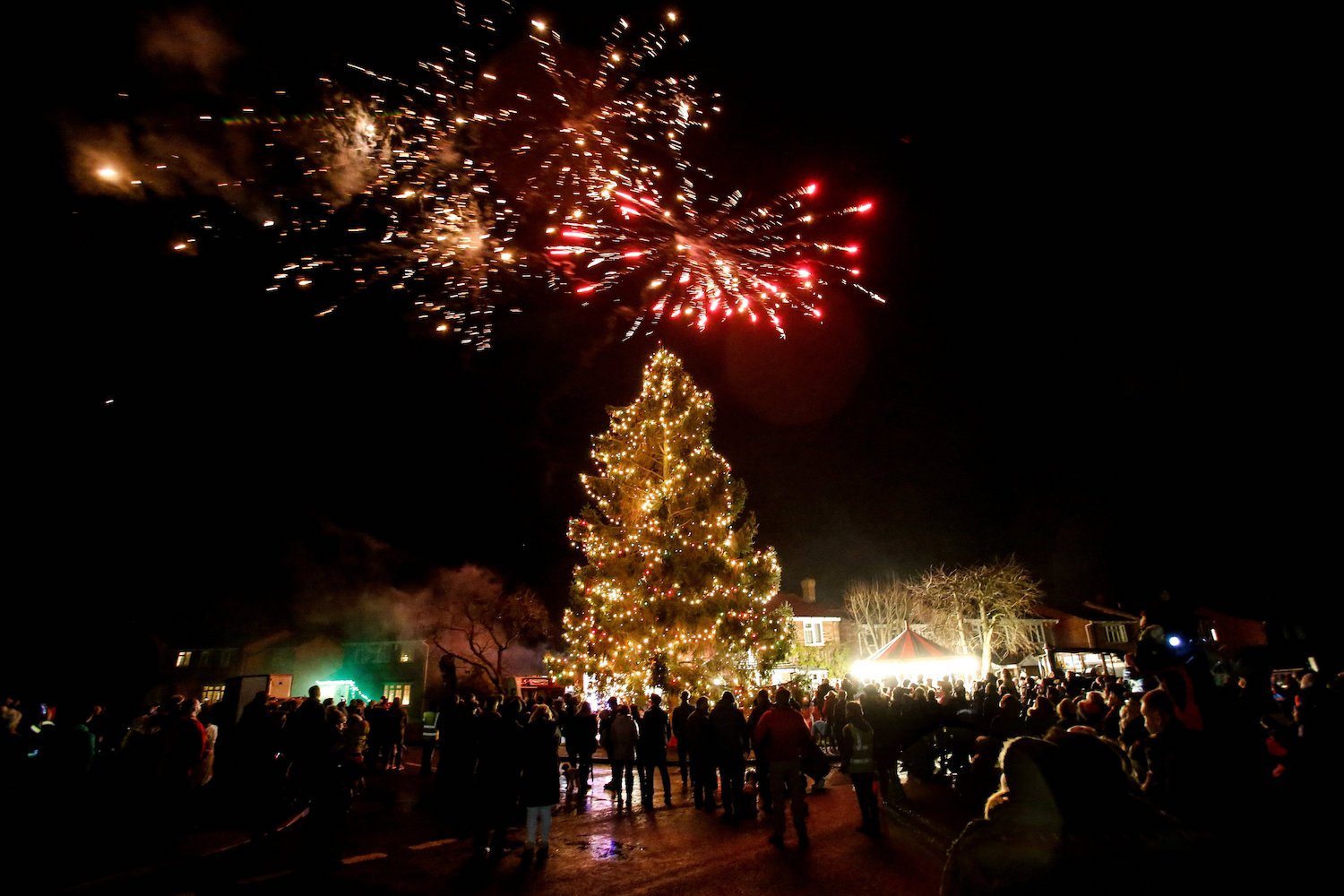 The special tree even gets cards addressed to it. "[It] is quite sweet," said Avril.
This year, as the couple switched on the lights, they asked people to donate to a charity. Avril and Christopher chose Cancer Research for their donations after a close friend died from the disease this year.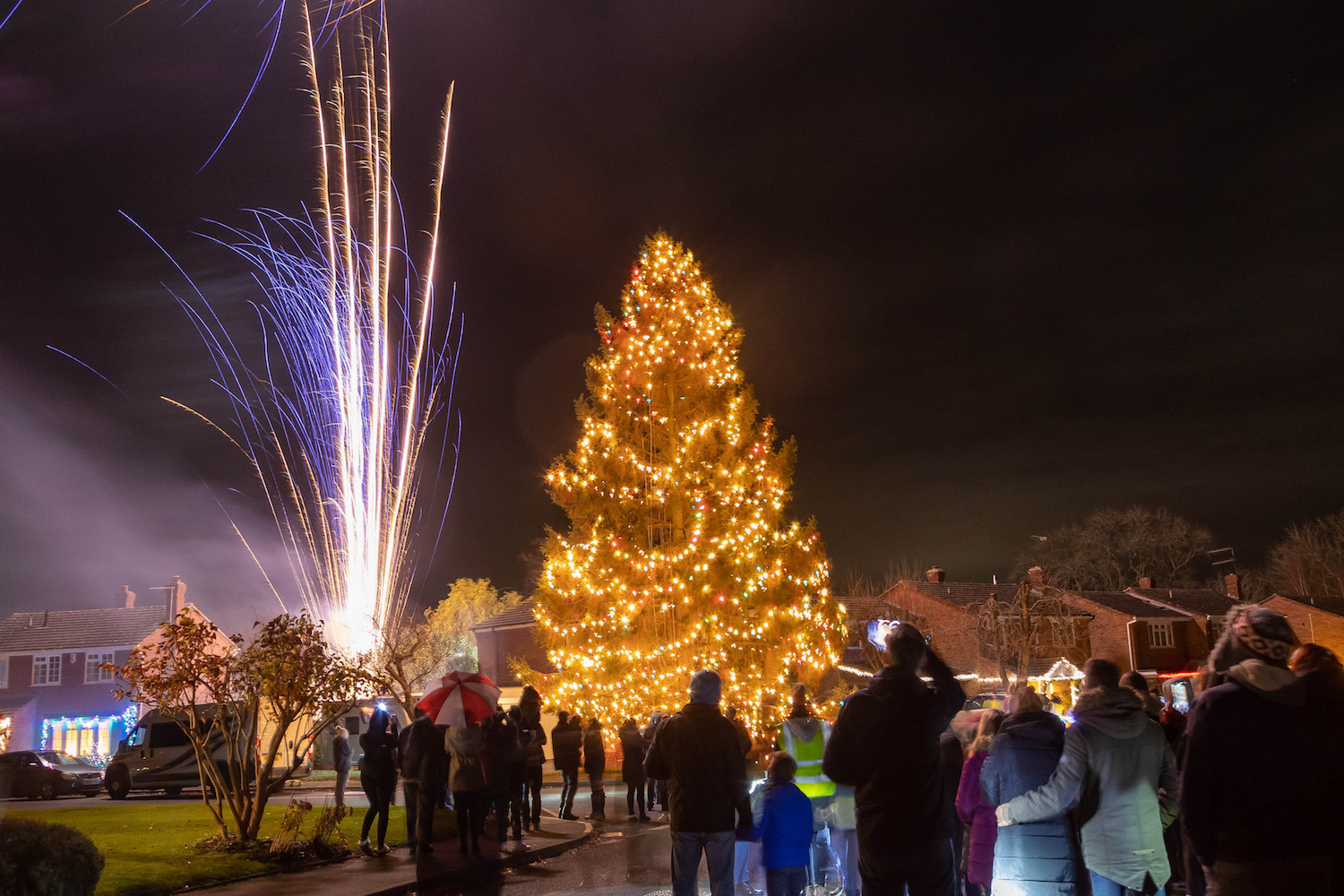 Christopher, a retired BBC editor, said: "We realized the tree was growing taller and taller and getting more and more attention, so we decided we'd like to use it to raise money for charity."
Epoch Times Staff contributed to this report.
Share your stories with us at emg.inspired@epochtimes.com, and continue to get your daily dose of inspiration by signing up for the Epoch Inspired newsletter at TheEpochTimes.com/newsletter