NEW YORK—At a press conference after the first round of preliminaries finished on Friday, July 25th, the judges of NTDTV's first International Chinese Violin Competition explained the concept of the competition.
"The aim of our competition is to promote traditional culture", explained judge Chian Chi Lin, member of both the Divine Performing Arts Orchestra and Pittsburgh Symphony Orchestra.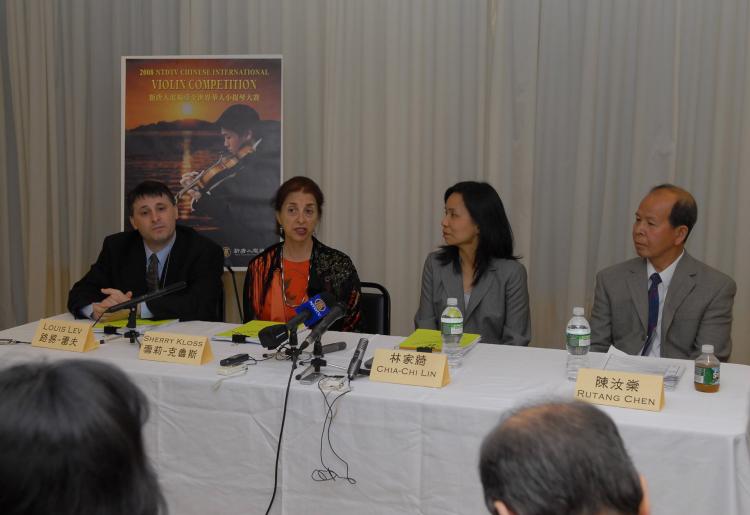 While many international competitions emphasize interpretations of later periods of classical music or even contemporary music, the contestants of NTDTV's violin competition are required to perform Mozart, Beethoven, Bach which are all from the classical period of music. "That's why our competition is different from other international competitions."
Sherry Kloss, former student and assistant of violin legend Jascha Heifetz, explained the inner logic of the repertoire and the necessity of building musical interpretations on a solid historical foundation. "One cannot be a serious musician without knowing what Mozart is all about."
The young violinists have to face the challenge of playing different composers and stylistic periods, ending with Paganini and Wieniawsky in the final round on Sunday.
All decisions of the Jury are group decisions, Kloss explained: "During the performance we are taking notes. And after that we discuss the high points of our notes."
Of course, everyone has different tastes. "We want to raise awareness for what is pure, beautiful and kind," added Chian Chi Lin. The jury therefore searches for a winning interpretation "where everything is in the right place."