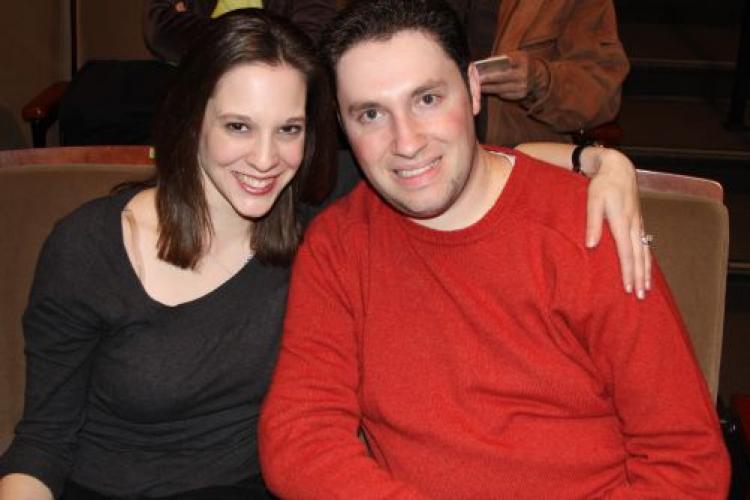 RICHARDSON, Texas—The revitalization of the Chinese traditional culture through the Divine Performing Arts (DPA) 2009 World Tour was expressed as being enjoyable and moving by many of the audience members including Mr. and Mrs. Freidman, at the Eisemann Center, Feb.4.
"It is the first time I have seen a Chinese performance that displayed such Chinese culture and history in a very illustrative way," said Mrs. Freidman,a music therapist. "It is beautifully moving. It is displayed very nicely. It gives us who are not familiar with Chinese culture an ability to understand it in an easy way."
She also noted, "It is beautiful, it's very educational about Chinese culture."
"We are enjoying it. The colors are amazing," said Mr. Freidman, a financial broker. "We are learning a lot about the culture, and the dancing is amazing. The drumming scenes are really fun."
Mrs. Freidman's favorite was Welcoming Spring a colorful and beautiful traditional fan dance.
Mrs. Medina also expressed that Welcoming Spring was her favorite as well. Her overall reaction to the show was "I love the dance and the choreography. I love the colors and dances." Her husband, a physician found Heaven Awaits Us Despite Persecution compelling.
This performance centers on the painful reality of oppression for many millions in China today, as witnessed by an innocent family whose father is persecuted for practicing Falun Dafa, a traditional spiritual discipline. The message is one of hope and the traditional Chinese belief that good is rewarded and evil is punished, even if not in this lifetime.
Dr. Medina said,"It was very interesting to see. Two different points of view of life, one is peace and friendship and family life against authority and like those against those with self determination. Even though he was killed, the community was able to see that he went into a superior life, fulfilled."
Their son had a high opinion of the monkey king in The Monkey King Triumphs, "because it was a very good act with lots of dance moves and the choreography was very good." He also enjoyed Welcoming Spring.
The Divine Performing Arts has three touring companies with upcoming performances in Seoul Korea, St. Louis, Missouri, and Little Rock, Arkansas.

For more information visit divineperformingarts.org