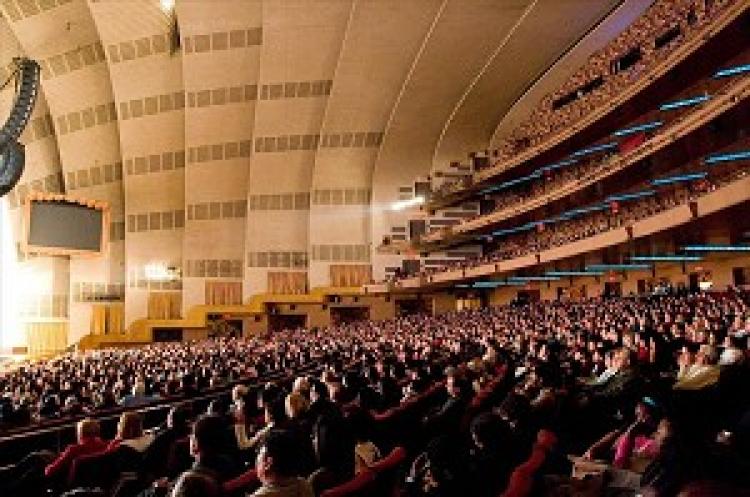 NEW YORK—On January 24 and 25, Divine Performing Arts is coming to Radio City Music Hall for the 2009 Chinese New Year celebration. This Chinese New Year Splendor show is hosted by New Tang Dynasty Television (NTDTV). The extraordinary appreciation of traditional culture presented by the Divine Performing Arts (DPA) accompanied by a live orchestra will once again embrace New Yorkers.  
Since the success of the 2006 Radio City Music Hall production, the global tour of the DPA has attracted an audience of a million people in dozens of cities around the world with enthusiastic feedback. Many who have watched the show indicated they will come back again. The DPA brings joy and peace through pure artistic beauty and grace to the audience. The performance vividly presents 5,000 years of Chinese divine culture couched in the essence of respecting heaven and emphasizing moral virtues.
DPA presents classical Chinese dance in a magnificent visual experience with concerted high-tech backdrops and elegant costumes. The superb combination of artistic design, choreography, and colors amaze audiences each time the curtains rises.
From vice-presidents of nations to families or friends seeking a rich and wholesome experience, expressions of anticipation of seeing next year's Spectacular are constantly heard.