The day after a rather unusual Chinese news article was published about how citizens can better protect themselves in the event of a nuclear attack, a document circulating online has revealed the Chinese authorities' plans to take in North Korean refugees in the event of a war.
The document, an internal memo from the Baishan City branch office of China Mobile, a state-owned telecommunications company, showed that Changbai County in Jilin Province—located just across the border with North Korea—had plans to set up five shelters for North Korean refugees, according to Hong Kong media HK01. The county government asked China Mobile to guarantee that areas surrounding the five shelters would have telecommunications signals. The company had finished conducting signal testing on December 2.
Changbai County, also known as the Changbai Korean Autonomous County, is under the administration of Baishan City. Located in southern Jilin Province—right across from North Korea's Hyesan City—Changbai County shares a 260-kilometer (about 162 miles) border with North Korea.
On Dec. 6, the state-run Jilin Daily ran a full page article with detailed information about nuclear weapons, their explosion and after-effects, and how one can better survive an attack. Neither the Jilin provincial government nor the Foreign Ministry spokesperson Geng Shuang confirmed the article was to prepare citizens for a nuclear explosion in the Korean Peninsula, but the timing amid North Korea's continued nuclear tests has led many to draw that conclusion.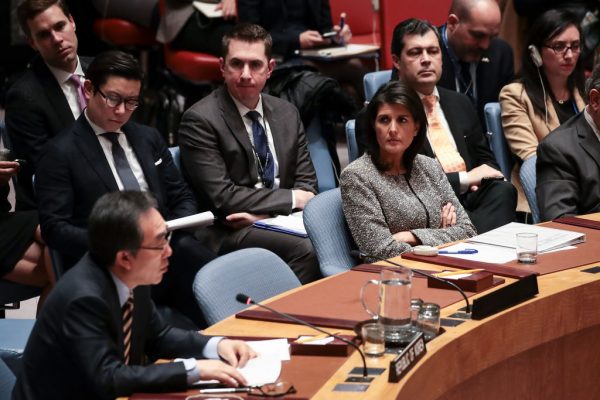 As tensions between North Korea and the United States have escalated, the relationship between China and North Korea has not been on good terms recently. China's special envoy, Song Tao, the head of the Chinese Communist Party's (CCP) International Liaison Department, reportedly did not meet with Kim Jong-un, head of the North Korean regime, when he visited Pyongyang. Days after the envoy's return, China closed a key bridge between Dandong City in Heilongjiang Province, China and Sinuiju in North Korea.
China's attempts to act as a mediator between the United States and North Korea seem to have hit rock bottom, according to an article by Global Times, China's nationalistic state-run newspaper. The article stated that China had already "done its best" since it "couldn't convince North Korea or the United States." While China would continue to "strive to ease the situation," it would "make preparation for the worst-case scenarios."
Recently, reports also emerged of Chinese military activities. At the end of November, China's 78th Group Army, one of the PLA (People's Liberation Army)'s Northern Theater Command conducted a live artillery exercise in Inner Mongolia, China's northernmost province, which borders Jilin, according to the Chinese regime's mouthpiece Xinhua.