Chinese Vice Premier Hu Chunhua recently asked the governors of each province in China to make sure the sown areas of agricultural crops would not shrink and crop yield won't be reduced this year.
At a food security meeting held in Beijing on July 27, he warned that governors would be punished if they failed to uphold the promise, including with dismissals.
And when Chinese leader Xi Jinping visited northeastern Jilin Province on July 22, he told the local government to treat grain production as a priority task.
The top officials' emphasis on food supplies raised questions about whether China is facing a severe food shortage this year.
There were also other signs. In early July, the government organ China National Grain and Oils Information Center released its estimates that the corn supply gap in the 2020-2021 fiscal year would be 25 million metric tons—more than double the previous estimated 12 million metric tons.
On Aug. 5, the Center estimated that China would import six million metric tons of wheat in the 12 months from June 2020 to May 2021, which would be the highest amount in the past seven years.
The Center said the wheat would likely come from France, Russia, Lithuania, and Kazakhstan.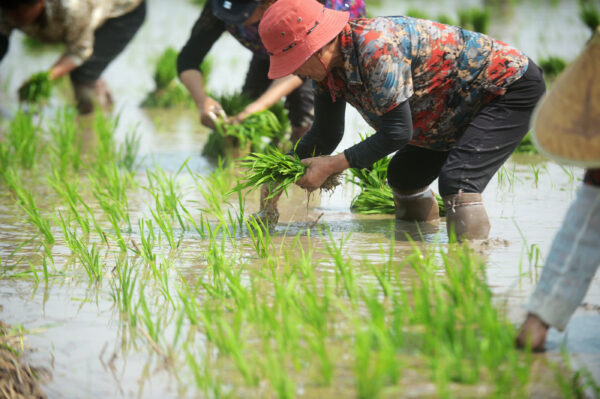 Back in late January, Chinese authorities mandated that people stay at home to prevent the spread of COVID-19, farmers among them. Around March, restrictions eased and most farmers were allowed to go out again.
But not long after, extreme weather across large swathes of China led to the destruction of crops. Since early June, heavy rain has befallen the country's south, center, and east. Meanwhile, parts of the northwest and northeast are suffering from droughts.
Pests such as locusts and fall armyworms have also invaded crops.
Farmers told The Epoch Times that they suspected that they would lose their harvest this year.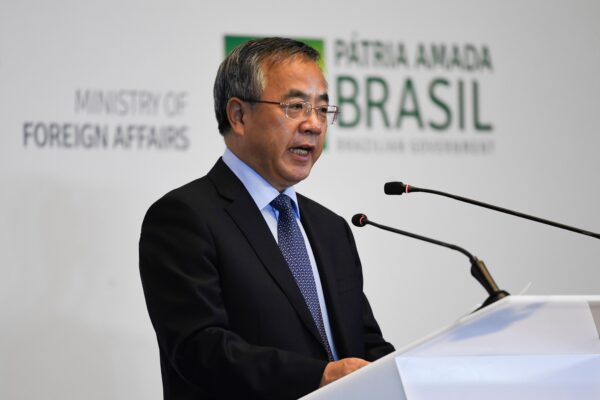 Flooding
Chinese farmers plant rice in 13 provinces, including Hunan, Hubei, Jiangxi, Anhui, Jiangsu, Zhejiang, Sichuan, Chongqing, Guizhou, Guangdong, Guangxi, Yunnan, and Fujian. All these provinces were impacted by flooding in June and July.
Farmers plant rice at three different times of the year. The early season is planted in late March, and harvested in late June. The middle season is planted in early May and harvested in late September. The late season is planted in late June and harvested in mid-October. The flooding in June and July impacted all three seasons of rice planting.
Mr. Li is from Poyang county, Jiangxi Province. He told the Chinese-language Epoch Times on July 18: "The early rice in our province was ruined before harvest. The mid-season rice was destroyed by the floods. Now it's too late to plant the late rice."
While sobbing on the phone, Mr. Chen from Hunan Province said farmers in his area had no harvest this year. He and his fellow villagers were worried that they might not have enough food to eat, as flooding has hit the region continually.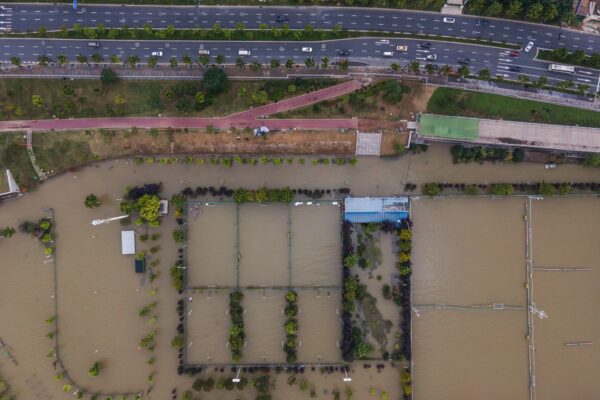 Droughts
Wheat is mainly planted in central and northern China. Farmers only harvest once a year in late May to early June.
Wheat production in Henan Province contributes to roughly a quarter of China's total agricultural production. However, droughts killed the crops in Henan, Inner Mongolia, Gansu, Xinjiang, Jilin, and other northern provinces.
Privately-run Chinese grains and oil wholesale platform CCTIN visited wheat production areas of Henan, Anhui, and Jiangsu provinces and reported that the quality of wheat in 2020 was worse than that in 2019, and production was 15–30 percent less than previous years.
The situation in Inner Mongolia, Gansu, and Xinjiang is worse.
State-run media Xinhua reported on June 16 that 50.7 percent of Inner Mongolia's land suffered heavy droughts this year. The region mainly grows wheat, as well as soybeans and corn. Crops and wild grass were unable to grow, impacting local animal husbandry.
State-run China News reported on June 3 that the dry bout led to almost no harvesting in Gansu Province this year. "I'm 50 years old. I had never seen a drought like this year," a farmer in Yuzhong city, Gansu said in the report.
One woman in Xinjiang shared a video on social media on July 17, showing large wheat fields that have dried up.
"You think this yellow color is harvested [wheat]? They all died. Our farmers have no harvest at all this year," she said.
新疆的麦子,全部旱死了,颗粒无收!央视刚吹夏粮丰收创新高!这脸打的! pic.twitter.com/yj2HyFfvXi

— 吴文行wenxingwu (@wuwenhang) July 19, 2020
Chinese media reports also noted that due to a two-month-long drought, two-thirds of the corn crops in northeastern Liaoning Province have dried up.
Pests
Meanwhile, nearby Jilin and Heilongjiang provinces reported native locust plagues in June. In late June, a foreign locust invasion entered China's Yunnan Province in the southwest, from Laos, and continued moving to other regions.
On July 27, Chinese Ministry of Agriculture and Rural Affairs organized a drill to wipe out locusts in Yunnan and estimated that more locusts would keep on entering China from Laos before late August.
Farmers in southern Guangxi and Hunan provinces have also reported native locust plagues in June.
And the fall armyworm, which enjoys feeding on corn, was reported to have destroyed crops in Shandong, Anhui, Jiangsu, Henan, and other provinces in July.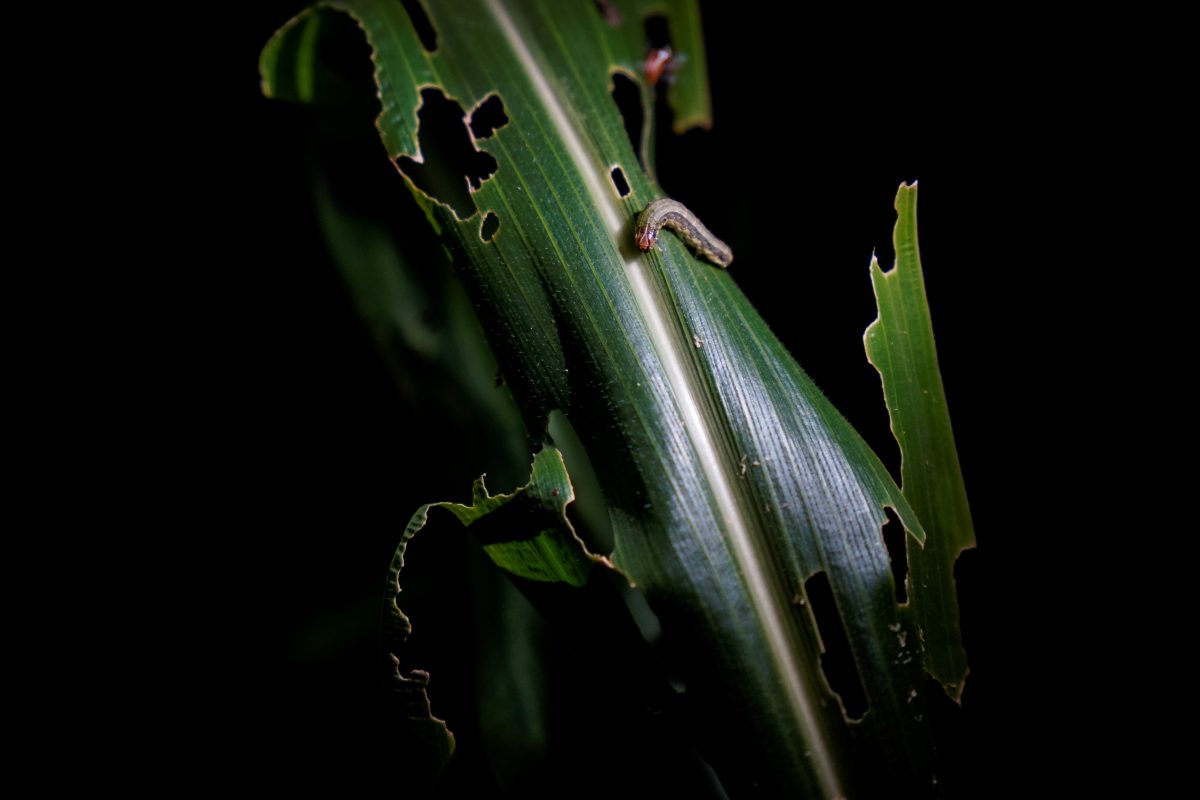 Other Signs
Recent trends in the Chinese market also indicated that there was a food shortage.
China's leading producer and supplier of processed agricultural products, state-run China Agri-Industries Holdings, announced on Aug. 3 that the central government released 3.6 million metric tons of state-reserved rice to the market recently, which were harvested from 2014 to 2019.
China has a national grain reserves system in order to maintain food security, but how much the country actually possesses in reserve has been called into question.
Meanwhile, all domestic grain prices have gone up in the first week of August, compared to the same period last year, according to data issued by Orient Securities and Huatai Securities.
Soybean prices, in particular, jumped up 37.83 percent, from 3,454 yuan ($484.85) per metric ton in Aug. 2019 to 4,761 yuan ($682.1) per metric ton in Aug. 2020.
The Chinese regime also recently made record purchases of U.S. agricultural goods. On July 29, China purchased its biggest-ever order of U.S. corn, 1.937 million metric tons, which will be delivered during the 2020-21 marketing year that begins on Sept. 1, according to the U.S. Department of Agriculture (USDA).
Orders in July also broke previous records. On July 14, USDA reported that China bought 1.762 million metric tons of corn and 129,000 metric tons of soybeans.
On July 10, China ordered 1.365 million metric tons of U.S. corn, 130,000 metric tons of U.S. hard red winter wheat, and 190,000 metric tons of U.S. hard red spring wheat.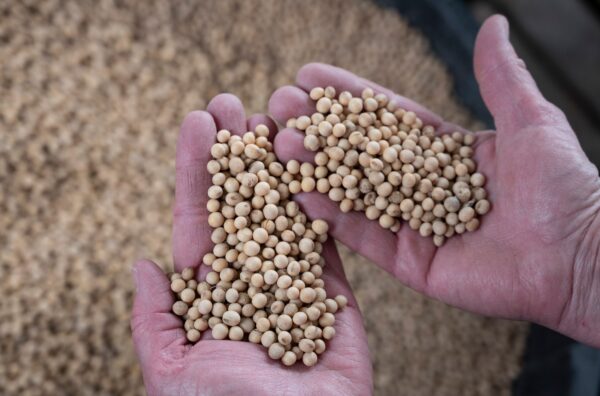 Qin, an agriculture researcher in China who only gave his last name because he was not authorized to speak to foreign media, explained that grains have three primary uses in China, which are: food for human consumption, feed for livestock, and raw materials to make wine and other industrial products.
He said the current shortage "won't be as serious as people not having food to eat… The key is no feed for livestock and poultry. Then, people don't have enough meat to eat," Qin said.