Chilling surveillance camera footage captured the scene of a man randomly assaulting an 18-year-old female who was talking on her phone, while alone in downtown Phoenix.
The harrowing incident took place near Roosevelt Street during a Suns game on Feb. 1. In the footage, the victim is seen waiting for her boyfriend on a street corner when a man approached and forcefully grabbed her.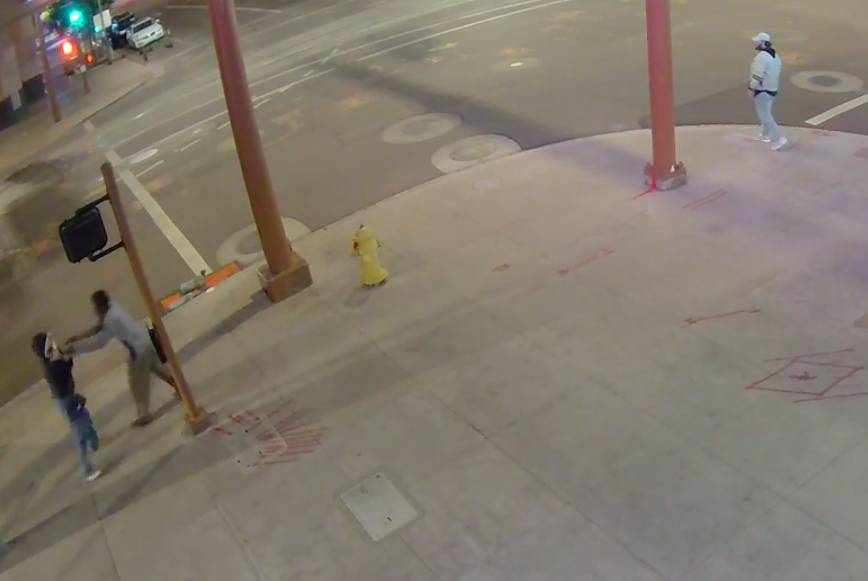 (Courtesy of Phoenix Police Department)
Fortunately, a male bystander, later identified as Josh, witnessed the attack. He immediately walked over and after a brief struggle pulled the man off, freeing her from her assailant.
Josh wrestled the suspect to the ground and then applied his weight on top of him, pinning him down while he waited for Phoenix Police officers to arrive.
A patrol vehicle then pulled up, and officers took control of the situation.
Josh's good deed wasn't forgotten, however. He was later recognized for his altruism.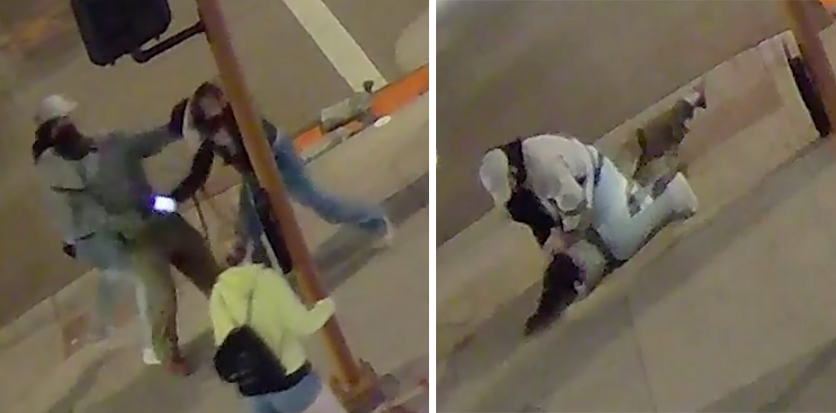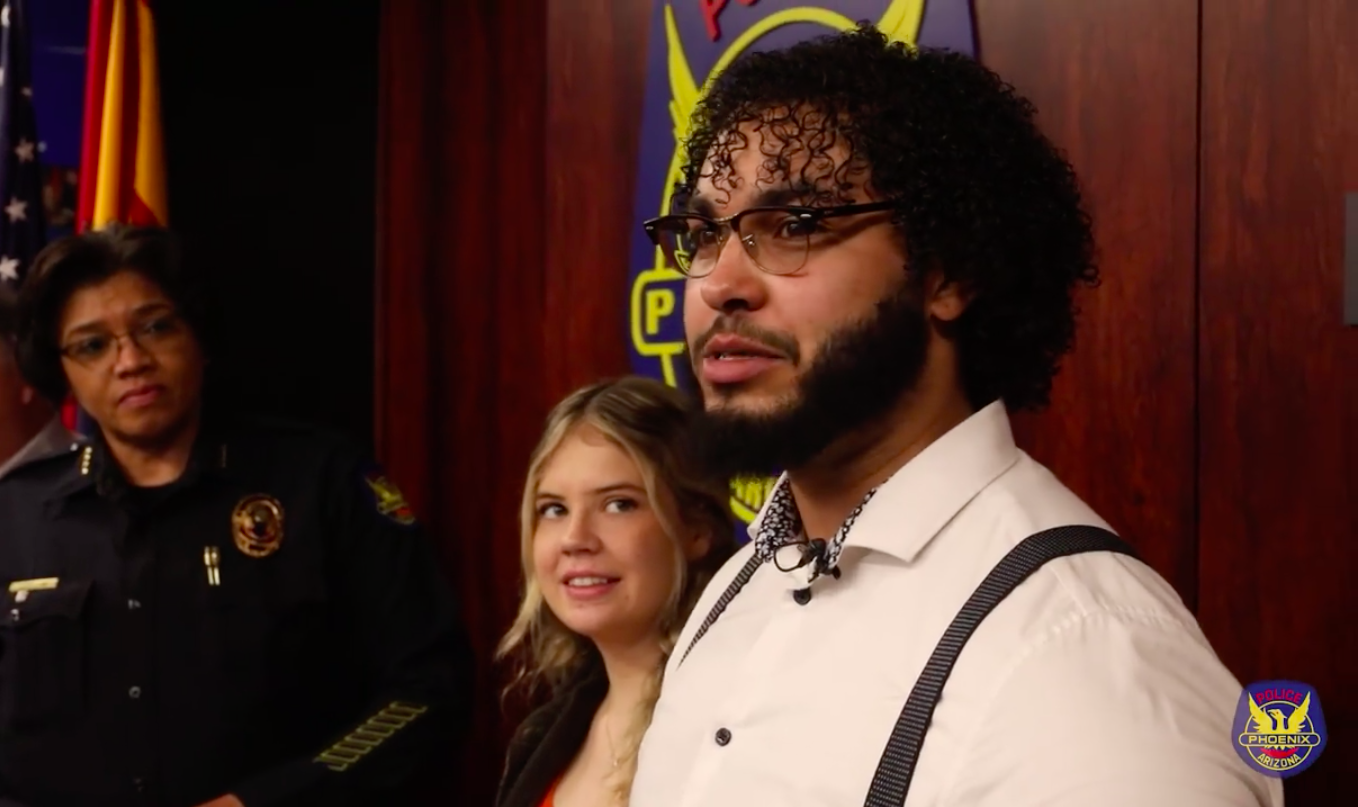 On March 17, the Phoenix Police Department honored Josh in a ceremony, presenting him a Citizens Award for his courageous action.
"I just did what I thought was right, I just held him down and waited for the right personnel," Josh said.
The Phoenix Police Department on March 22 posted the surveillance footage on their Facebook page and thanked the good Samaritan who had intervened. "Josh stepped in during an assault, and apprehended the suspect until police arrived. Thank you, Josh!" the department captioned.
Share your stories with us at emg.inspired@epochtimes.com, and continue to get your daily dose of inspiration by signing up for the Bright newsletter at TheEpochTimes.com/newsletter