The holiday season, generally considered to run from late November to after the New Year celebrations, is a festive time for many people. Children may stay in this special mood with the help of books associated with positive messages for this special time of year: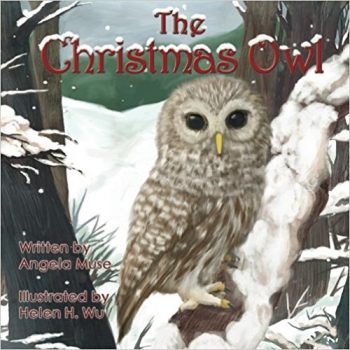 'The Christmas Owl'
By Angela Muse
CreateSpace Independent Publishing Platform
In an owl becomes injured and must ask other animals for help. They do so and on Christmas day the owl repays their kindness. This sweet old-fashioned, illustrated book will remind the reader of a holiday greeting card.
Positive message: Cultivate the habit of being grateful for every good thing that comes your way.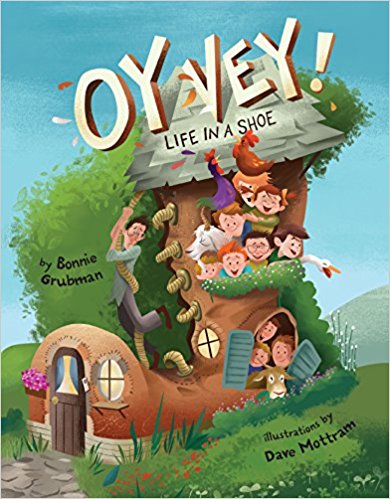 Oy Vey: Life in a Shoe'
By Bonnie Grubman
Apples & Honey Press
Sometimes the holiday season brings out the greedy side of children (adults too). The culture bombards children with the message that more is better.
This book, based on a Yiddish folk tale and a nursery rhyme, can help. With silliness and fantastic illustrations, 'Oy Vey' tells about a harried father who goes to a rabbi for help with his living circumstances, gets quite unusual advice, and winds up appreciating what he has.  Yiddish words are included.
Positive Message: Appreciate what you have.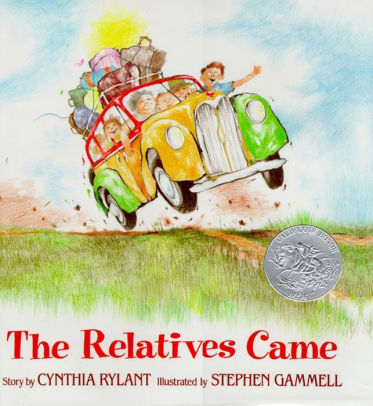 'The Relatives Came'
By Cynthia Rylant
Atheneum Books for Young Readers
Children often grumble when relatives visit during the holiday season. This picture book is the perfect antidote. Set in Appalachia (stereotypes are avoided), the books shows the author's love for the family and home.
Relatives drive from their Virginia home to the house of their relatives far away. The extended family's trip occurs in the summer but the feelings evoked definitely apply to this time of the year.
The family doesn't come from a perfect house, and they arrive at an imperfect house, but that doesn't matter. The love and fun are evident in this book.
Positive Message: Visits from relatives can be enjoyable.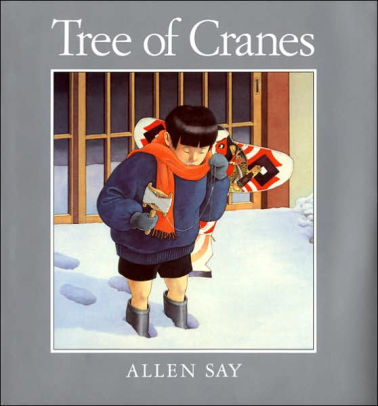 'Tree of Cranes'
By Allen Say
Houghton Mifflin Harcourt
This autobiographical story, with pictures depicting Japanese life, comes from Allen Say, who lived in Japan as a boy. Say wasn't supposed to play near the neighbor's pond when he was young but did so anyway.  He fell in! When he got home, his mother was a little mad at him, but she was preoccupied with making origami cranes. Japanese legend says that one who creates a thousand origami cranes will be granted a wish.
Say's mother then brings in a tree from the garden and put the cranes on the tree. She also ties candles to the tree. She explained to her son that this is called a Christmas tree, (she had lived in California as a girl) and asks him what he wants to receive as a Christmas gift.  He wants a Samurai kite, with the promise that he will not to go near the pond again.
Positive message: Two cultures can be blended successfully with a little imagination.

'The Parakeet Named Dreidel'
By Isaac Bashevis Singer
Farrar, Straus and Giroux
A stray parakeet appears at the window of a Brooklyn family on the cold and snowy eighth night of Hanukah. The bird loves to play with dreidels (that's how it gets its name) and speaks Yiddish including the phrase: "Zeldele, geh schlofen" ("Zeldele, go to sleep").
The family keeps the parrot since they can't find its owner. One night, many years later, the son, David, tells Dreidel's story at a party and discovers Zelda, the young woman who owned the bird as a child.
David's family is worried that Zelda's family will want their beloved pet back.  However, this is not the case. In fact, when David and Zelda decide to get married after college, everyone agrees that they should take Dreidel with them as they start their own family.
Positive message: We're all connected, sometimes in the most delightful ways.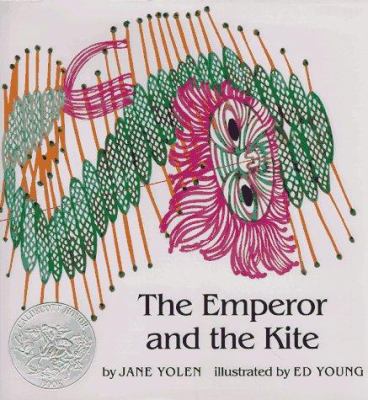 'The Emperor and the Kite'
By Jane Yolan
Philomel Books
A great book for Chinese New Year, "The Emperor and the Kite" tells the story of ancient China. Once there lived an emperor with many children. The youngest was named Djeow Seow, which means the smallest one. Djeow Seow was treated as insignificant because of this.
When her father is kidnapped and placed in a tower with only one window, all the other children go into exile, but Djeow Seow does not. She flies her kite up to the tower to feed her father and later patiently weaves a long, strong rope of her own hair, so that he can escape.
Positive messages: There are no insignificant individuals–anyone can accomplish great deeds and overcome challenges.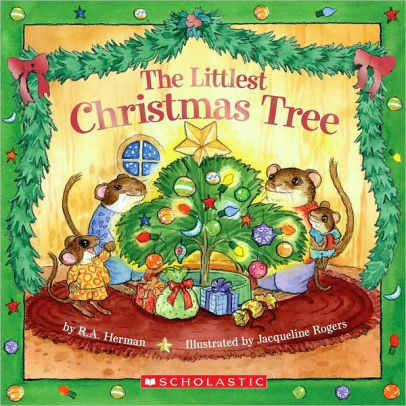 'The Littlest Christmas Tree'
By R.A. Herman
Scholastic, Inc.
The littlest tree is at a Christmas stand in the main part of town waiting to be bought and become a Christmas tree. Although many people think the littlest tree is cute, no one takes it home. Finally, it is Christmas Eve and hardly any trees are left. It begins to snow and the littlest tree feels quite beautiful with the snowflakes on it.
The man who runs the stand is closing up when he picks up the littlest tree and takes it home with him. His son takes the littlest tree into his room, finds the perfect place for it, and decorates the tree with his family. The family really loves the tree, and, in return, the tree is very happy.
Positive message: The perception of what is wonderful is subjective–something little can be very valuable.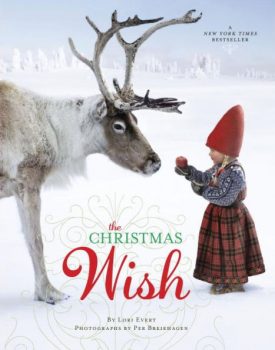 'The Christmas Wish'
By Lori Evert
Random House Books for Young Readers
With photography by the author's husband Per Breiehagen and the tale centering on their daughter Anja, "The Christmas Wish" seems to be a Nordic fairy tale. Gorgeous photos of scenery are balanced by an interesting story.
In a wintry place long ago, a kind little girl named Anja wishes to be one of Santa's elves. After leaving a note for her family and helping her elderly neighbor prepare for the holiday, she straps on her skis and heads out into the snowy landscape to find Santa. A menagerie of winter animals helps her along her way.
Anja does find Santa and helps him drive his sleigh. When they land near Anja's home, Santa gives her a magical bell. He then kisses her cheek and the next moment she wakes up in her bed with a bell in her hand.  On the last page the author asks the reader to decide if the whole adventure has been a dream.
Positive message: Walt Disney said, "All our dreams can come true, if we have the courage to pursue them."
May these positive messages from books help your season sparkle and shine.
Linda Wiegenfeld, a retired teacher, welcomes readers' comments. Her email is lwiegenfeld@aol.com