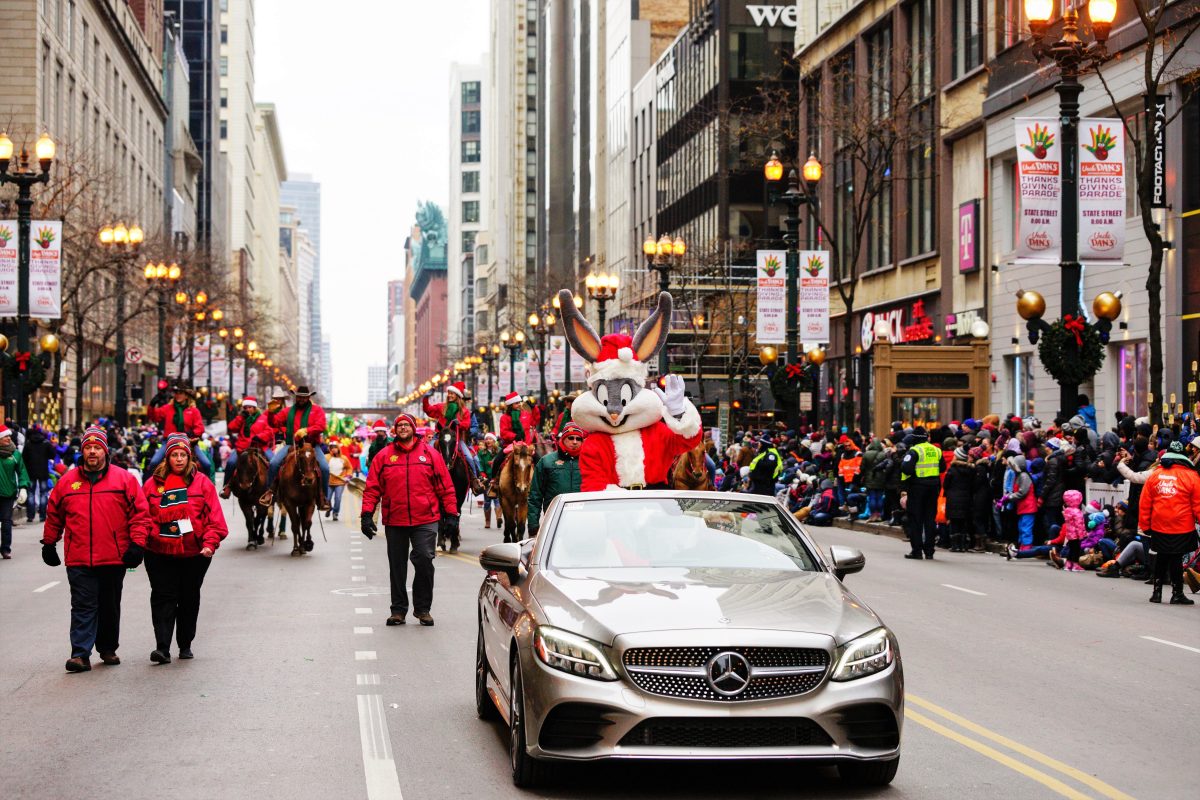 CHICAGO—The sights and sounds of the Thanksgiving Day Parade are always a treat for all ages, whether watching them on location or live.  This year, it's not just a parade, but a multicultural fine arts spectacle that is as diverse as it is entertaining.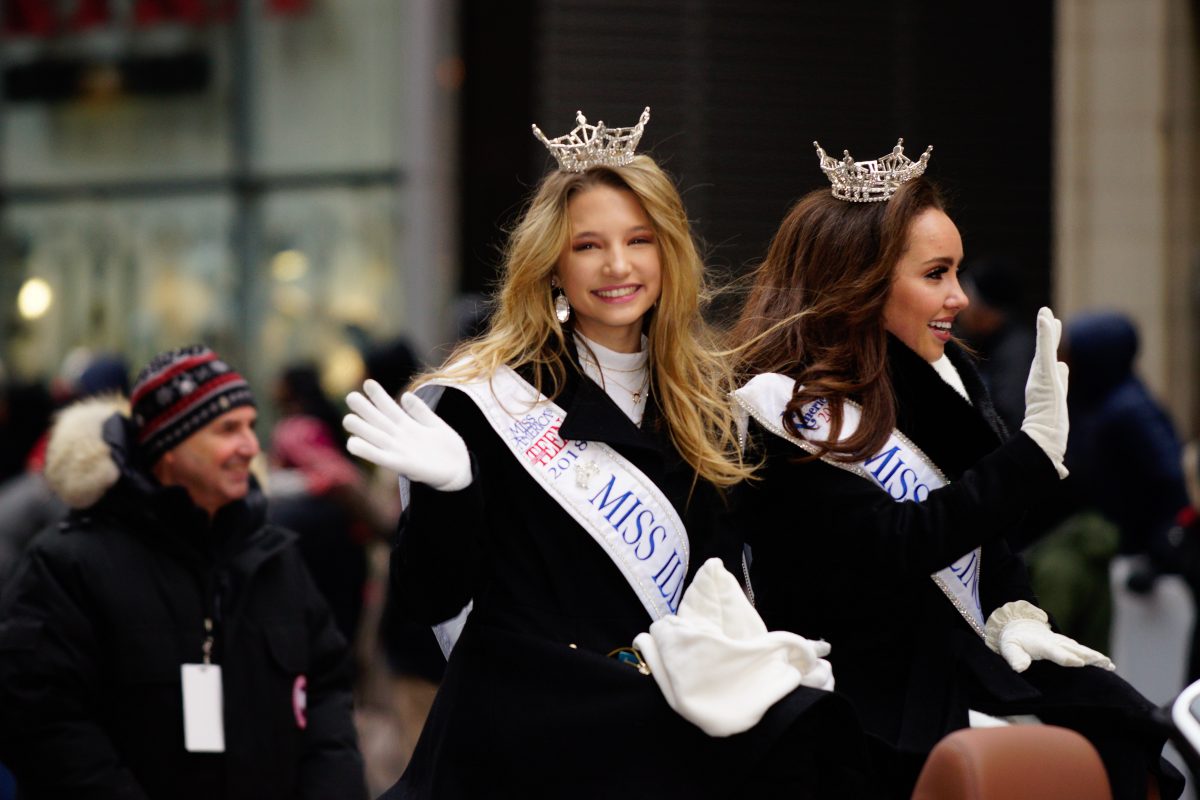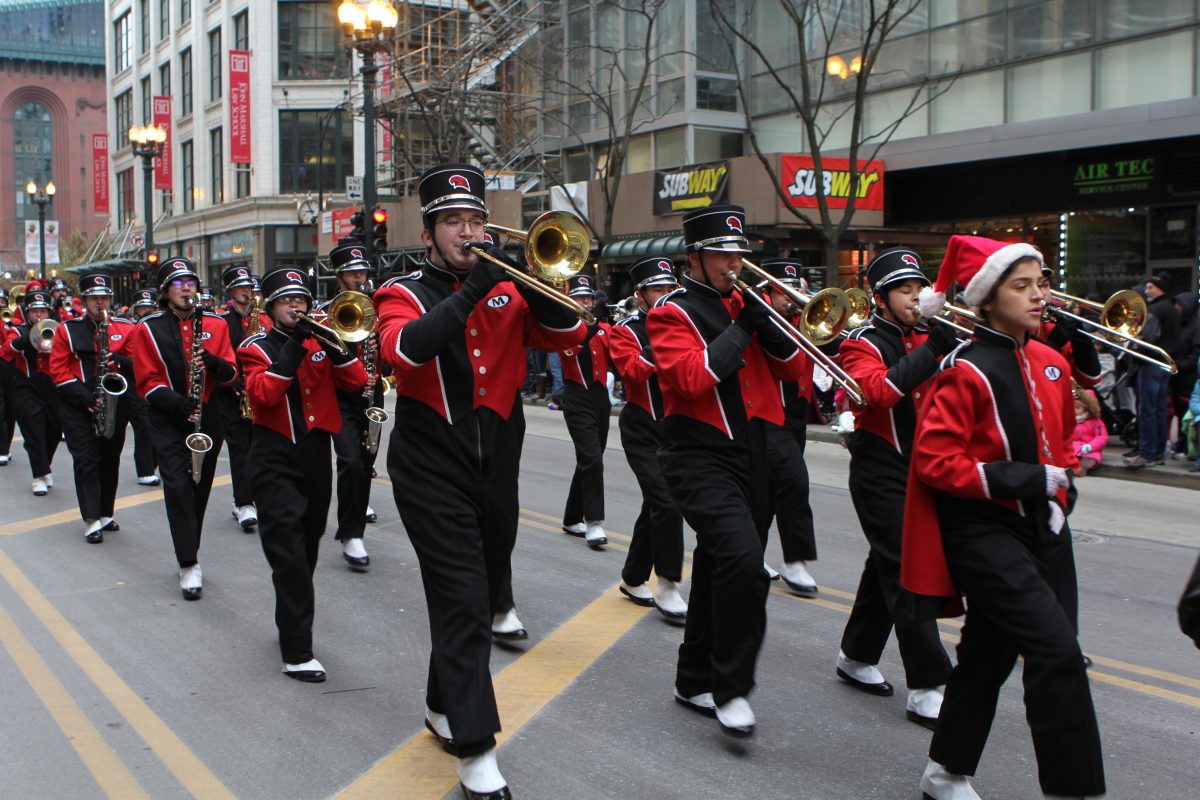 The Uncle Dan's Thanksgiving Day Parade marched down State Street on Nov. 22, 2018, drawing a big crowd despite the chilly temperature. Over 5,000 participants walked in the parade, including marching bands, various cultural groups, and celebrity guests.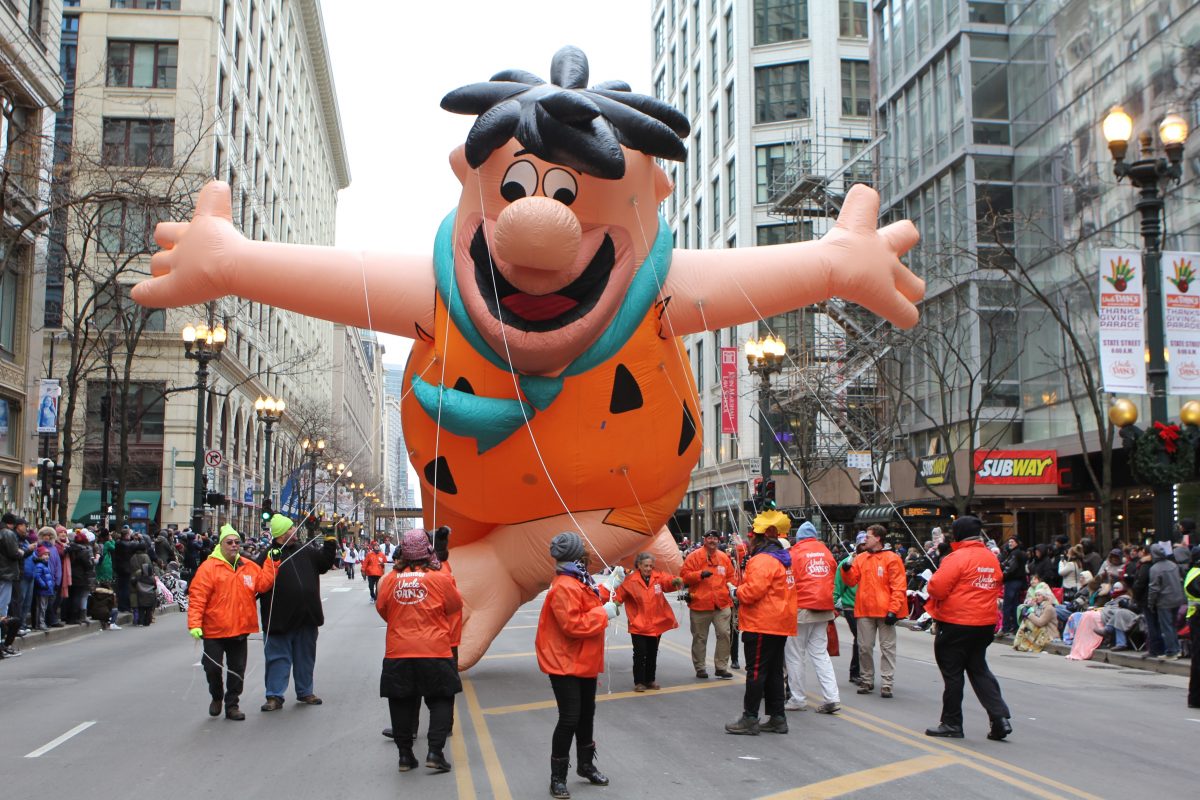 Of course, festive floats and giant inflatables were sprinkled throughout. Bugs Bunny served as the Grand Marshal.
For some, the event is not merely entertaining but an important family tradition.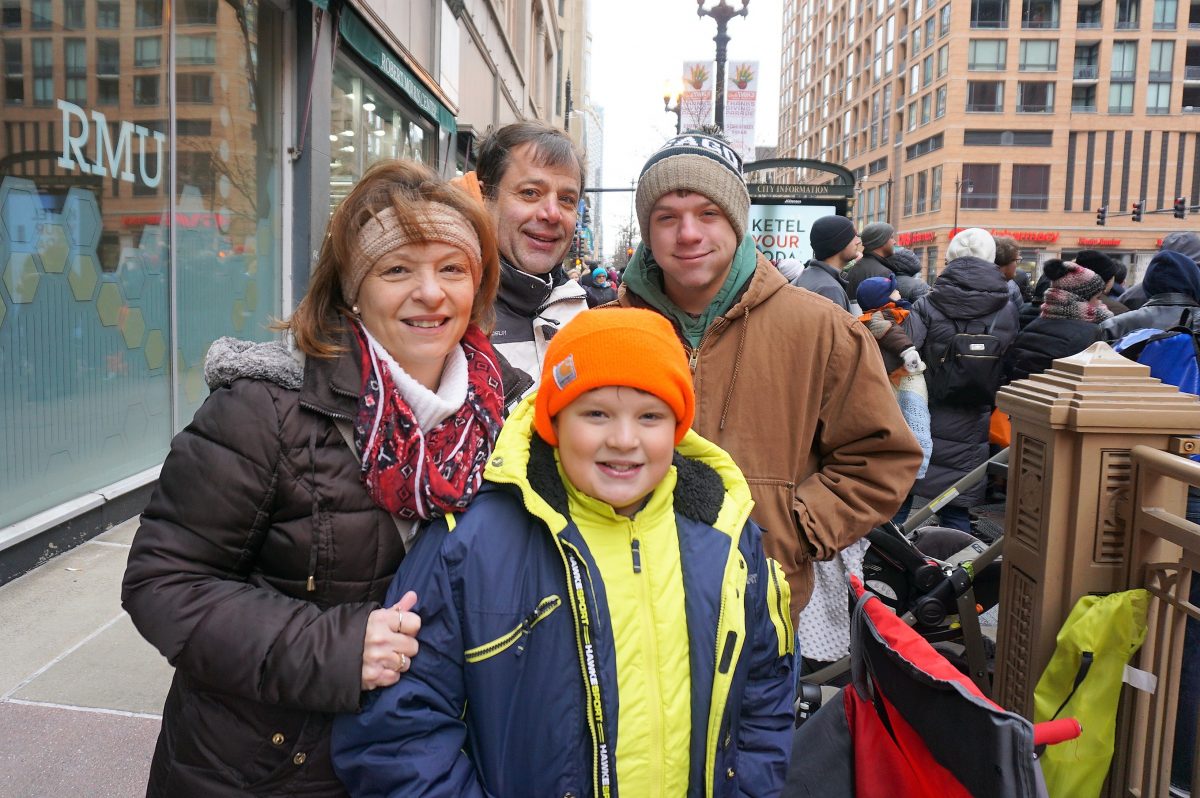 From southern Illinois, Chris Phillis travels nearly 100 miles each year, and has done so for the past 19 years or so with her husband and two sons. "They had such beautiful floats. When the kids were young, they loved all the big floats going by. It is really fun to watch them [while] walking by the EL (elevated train) … Everybody cheers for them," she said.  She always feels welcomed by people's friendliness.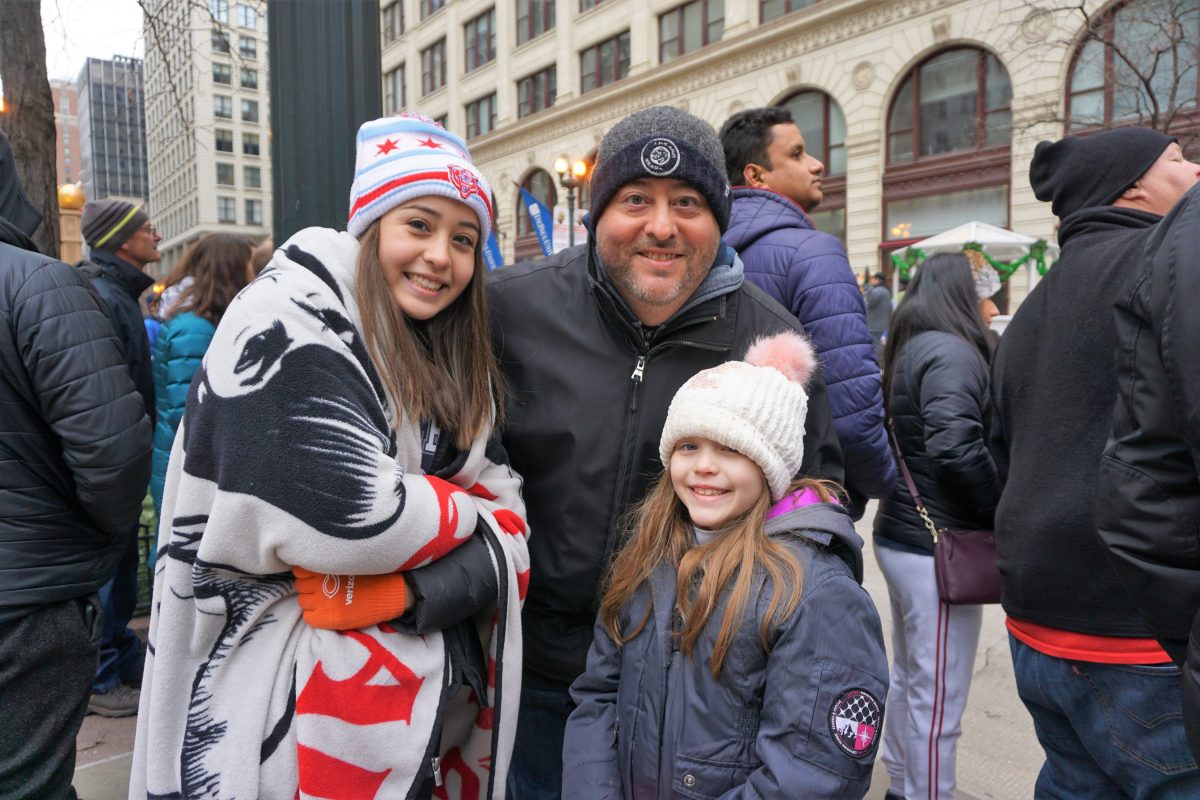 Luis Amaya, from Geneva, Illinois, most enjoys seeing the performances by local bands, school marching bands, and dance troupes.  "Our city is made up of a bunch of different neighborhoods, [so] it's nice to see all the neighborhoods coming together for a parade," he said.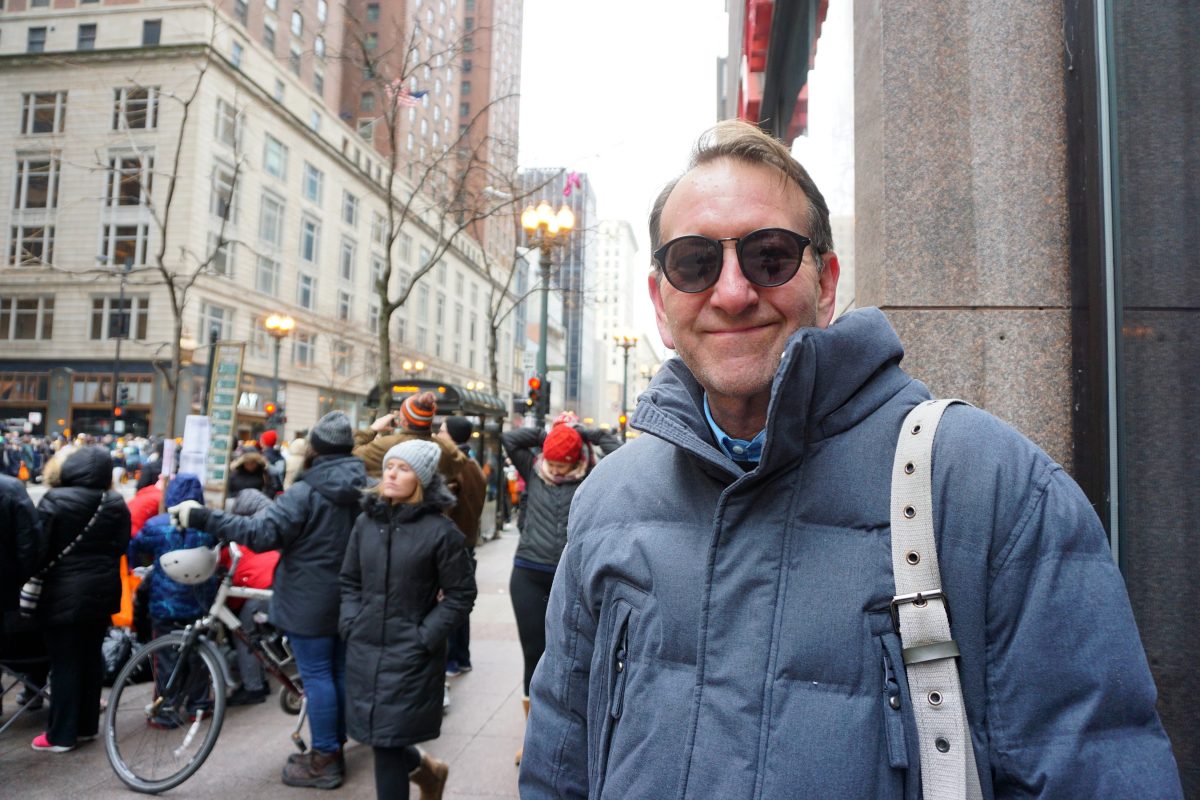 "It's cool to see young kids out here, especially in the band … It's kind of neat to see all these kids having a good time," said Al Lewand, from Chicago, who was also most impressed by all the varieties of the bands in the parade.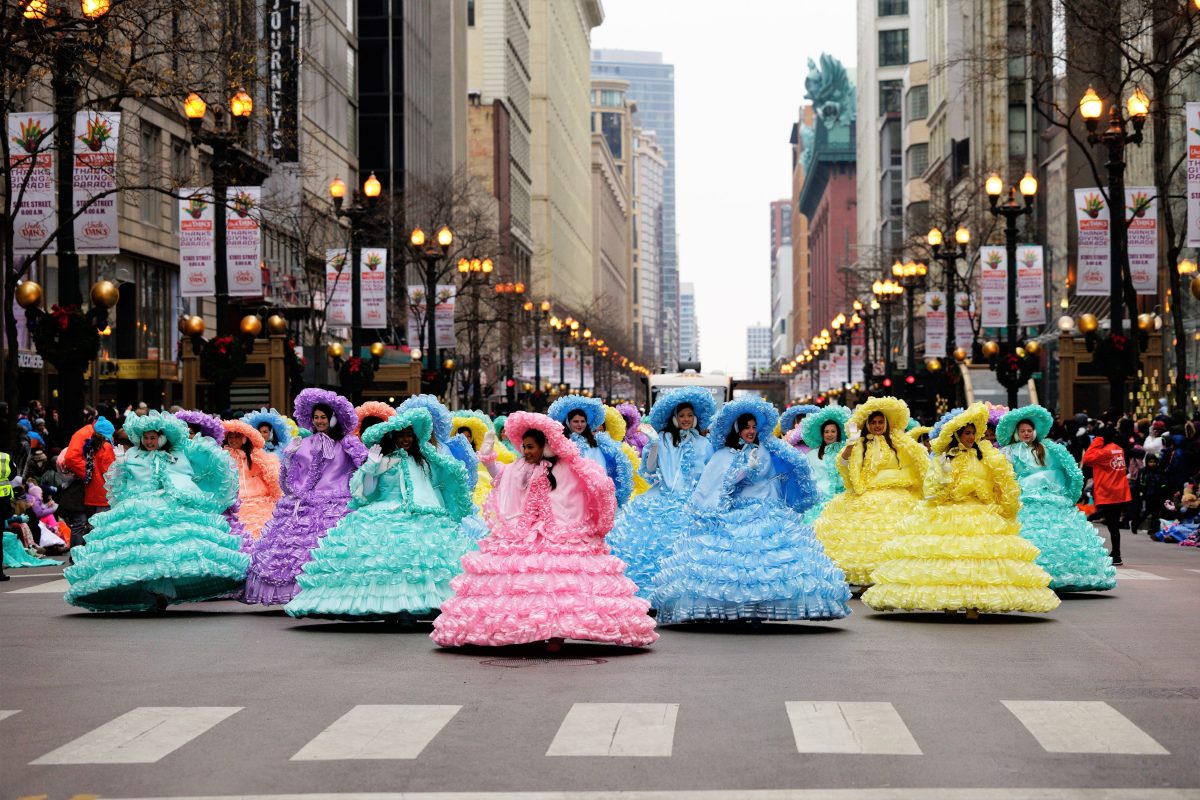 Sol Tereyra, a middle school student from Argentina said, "I play trombone in band. [I'm] here for vacation; my dad works in Chicago. It is really cool to watch all the bands playing various things—cool and interesting."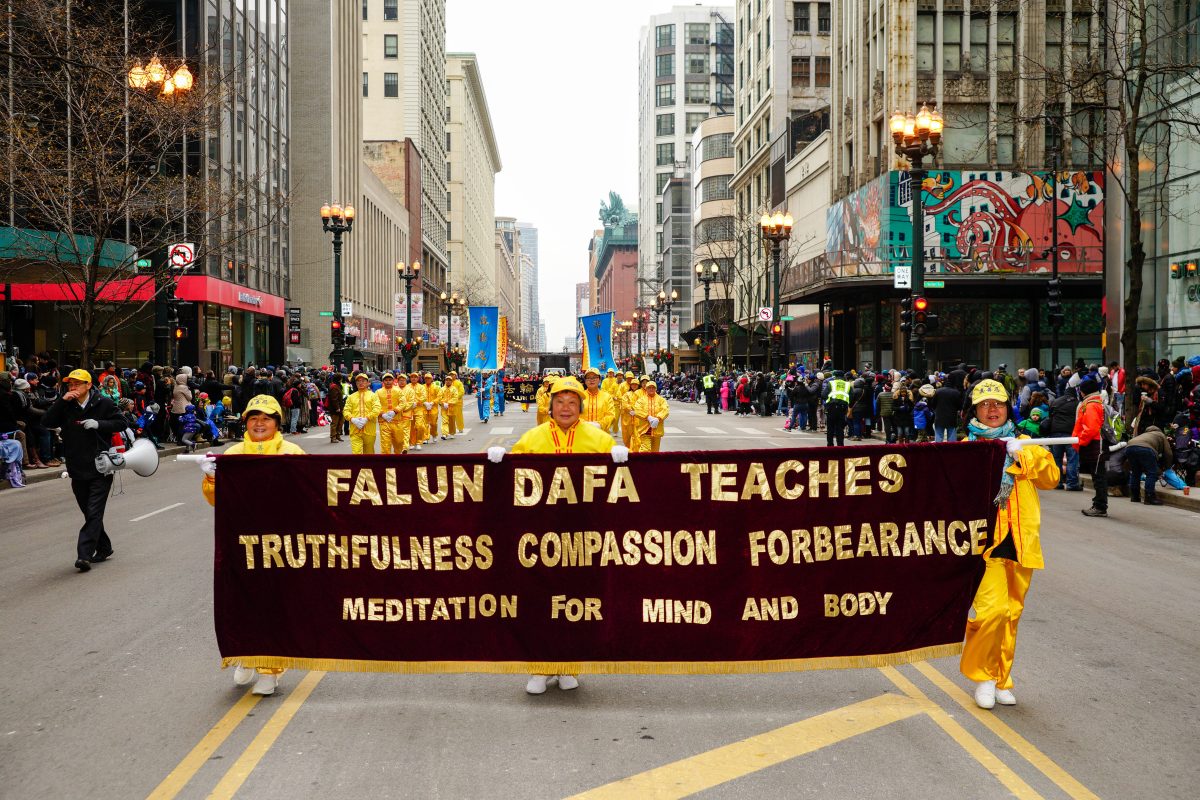 Although well-known for its marching bands and the gigantic balloons, the parade has many other participants who are no less remarkable.  One such group appears on the Falun Dafa float.  Falun Dafa is a peaceful meditation practice that follows the guiding principles of truthfulness-compassion-tolerance and that perform five gentle exercises—some which were showcased on the float.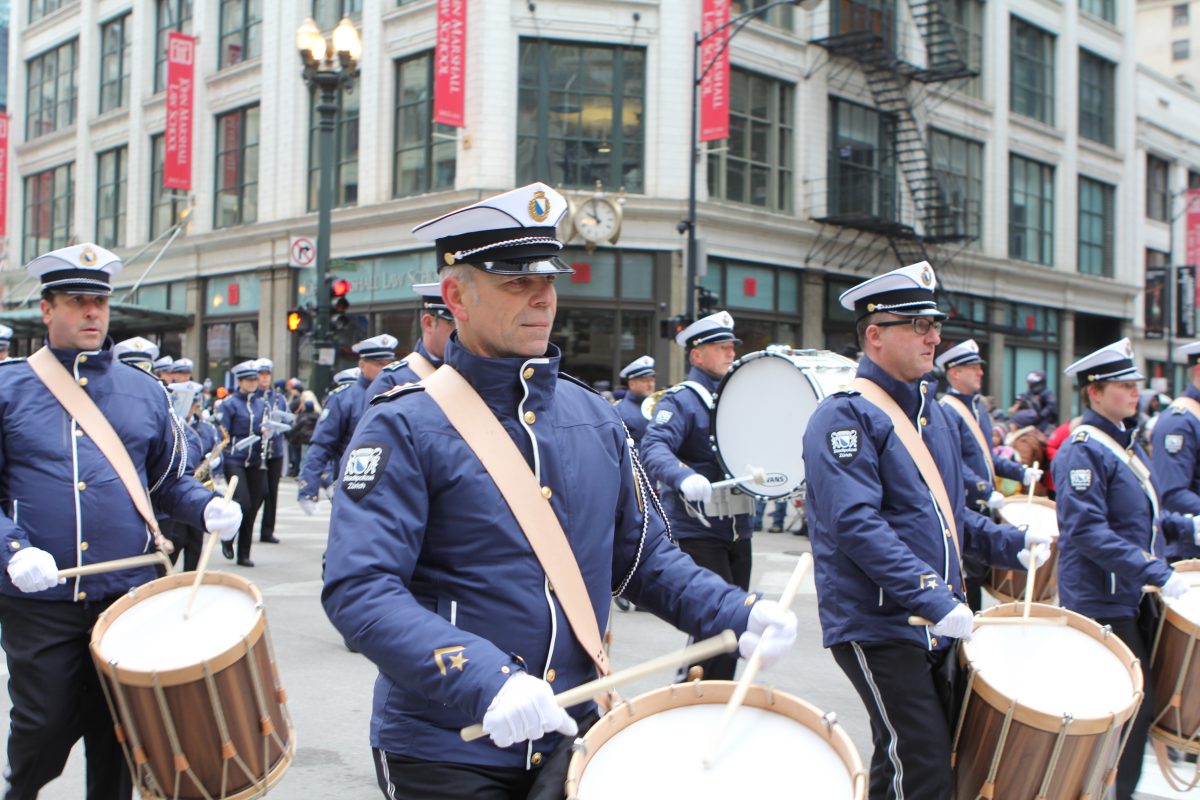 "Amazing, Amazing, Amazing," said Brandon Carter as he video-recorded the parade. He mentioned how wonderful it all was. He thought the Falun Dafa float was gorgeous and the participants portrayed themselves very beautifully.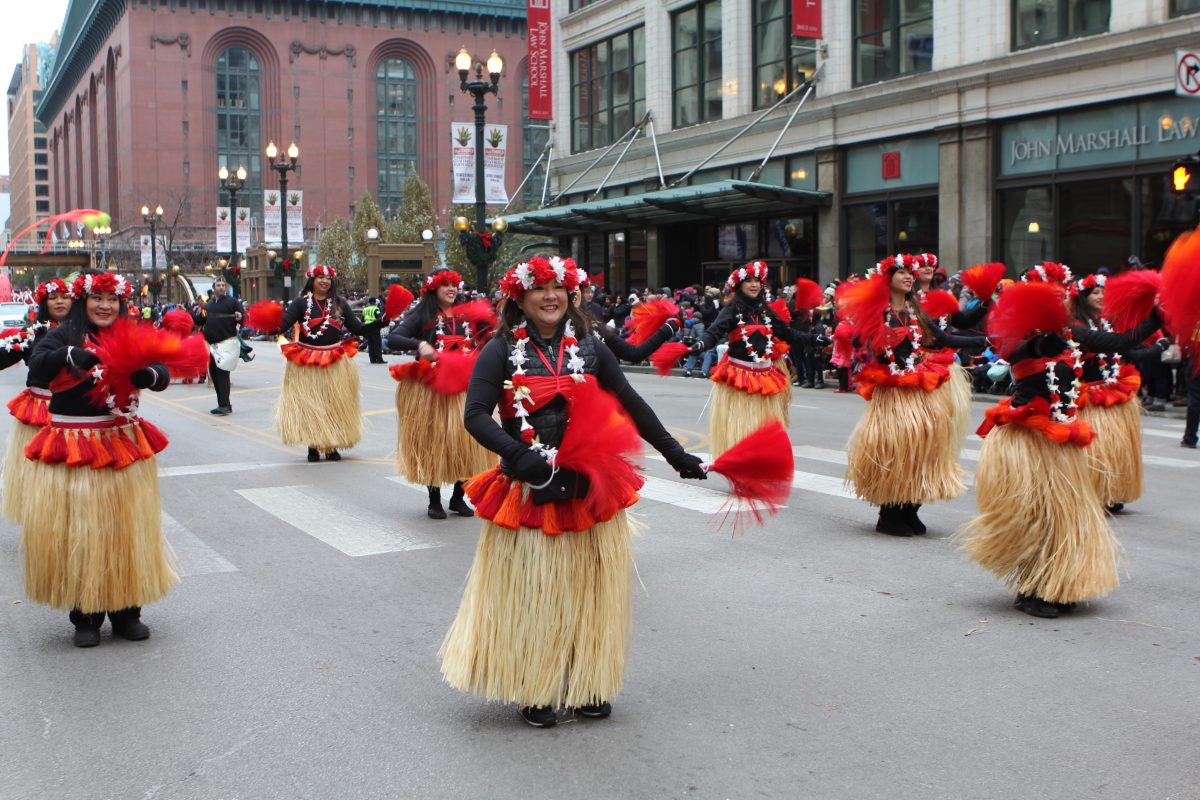 The first Chinese group to join the parade, the Falun Dafa group has been in the parade for 16 consecutive years. Thus, for those participating as well as attending, Chicago's Thanksgiving Day Parade has become a yearly tradition.
With reporting by Epoch Times Staff