After a career of working on Savile Row with Sir Hardy Amies to produce the Queen's day-wear, then moving to Ontario with custom tailor Coppley, Warwick Jones thought he was ready to retire. While planning a paradisaical retirement of fly-fishing in New Zealand, he was called by the head of the Individualized Apparel Group (IAG, the parent company that owns Coppley and Oxxford, among others) and asked to run the Oxxford Clothes factory in Chicago.

Today, he is enjoying it hugely, and he is passionately dedicated to the craftsmanship of making garments by hand. Jones said, "The difference between a machine-made and a hand-made suit is like night and day."
Oxxford Clothes was established in Chicago, an epicenter of the Arts and Crafts design movement, in 1916. Despite global changes in methods, machines, and mass-production, Oxxford has remained faithful to its mission to produce the best bespoke, hand-sewn men's apparel out of the finest fabrics in the world.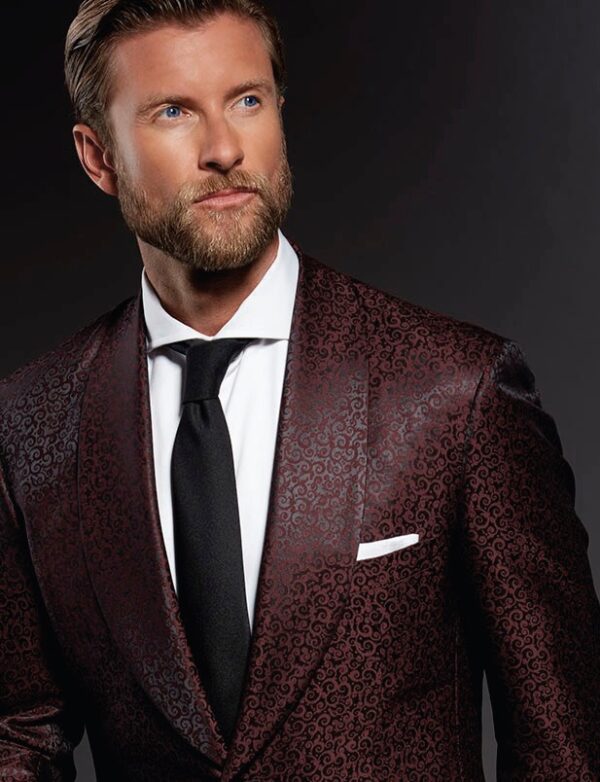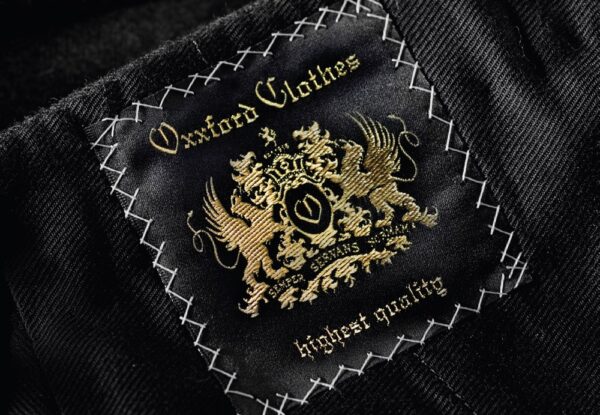 At Coppley, Jones was working with clothing that was largely machine-made. When traveling for business, he encountered "scores and scores of Oxxford Clothes in places like Neiman Marcus, just hanging on horrid little hangers, and I would put them on and immediately have the beautiful feeling of the coat as it melded to my body." The first thing you notice, he says, is that the collar of the coat "hugs your neck; it is not too high or too low." Also, "when you move your hand forward in the coat, it moves forward with you," he explained. "It sings to you."
The secret to the special song of the Oxxford garment is in the stitches. When Jones first went to Oxxford Clothes, the CEO of IAG told him to put a suit through the factory and follow it every step of the way. So he did, and it was the best way possible to learn about the process and, importantly, the art of the stitches. Jones said that there are on average 14,240 stitches in every suit: "I counted every one of them!" he said.
There are 4,000 stitches in the pants, and 900 stitches "just to put the roll on the canvas of the lapel so that it will stay that way forever." Every button hole is sewn by hand and takes about 20 minutes to do, in contrast to the one-and-half seconds it would take a machine.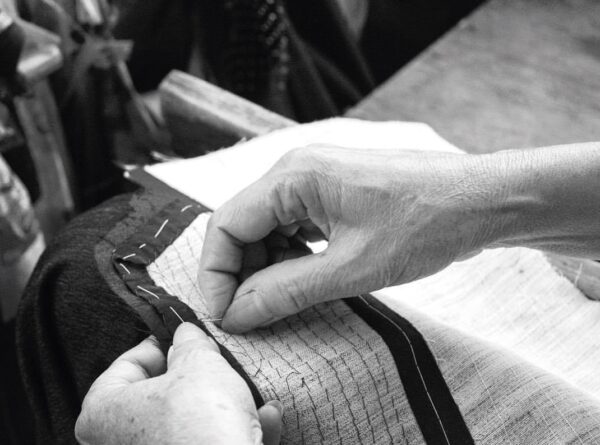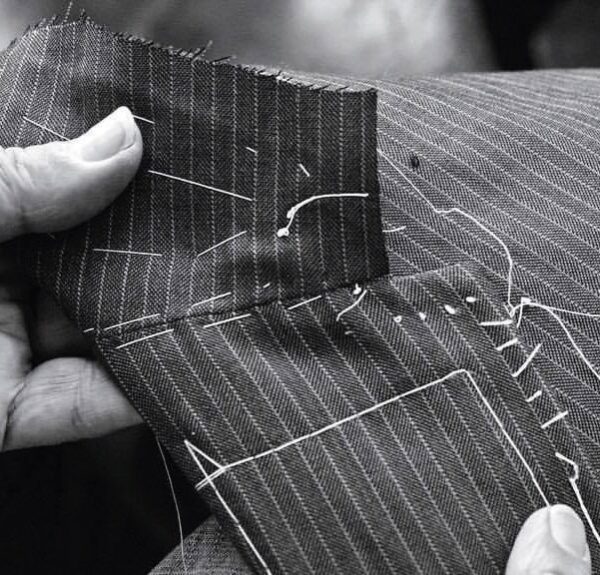 The most important thing to understand, Jones added, is that "they're putting in the needle in such a way, and tightening the thread in such a way that, the reality is, they're not just sewing a stitch. They're putting personality into the garment with every stitch."
This personality comes from the artisan working on a piece, and "the stitches are all quite unique, actually," Jones marveled. For example, in the padding of a lapel, they aim for 25 stitches per square inch. Some tailors will do 20, and some will do 30, and "that's their character going into what they're doing, and it makes a difference." Each Oxxford suit becomes a collector's item. Jones said that all the tailors working in the Oxxford Clothes factory have their own way of doing things, and when he looks at their work, "I could tell you who sewed it."
The individualized character of the stitches is matched, of course, by the individualized nature of bespoke clothing. Even if a client orders six suits at once, they will all be made from different materials, and they each make their way through the factory as a one-off. Every garment will have its unique characteristics, and no two garments will feel the same.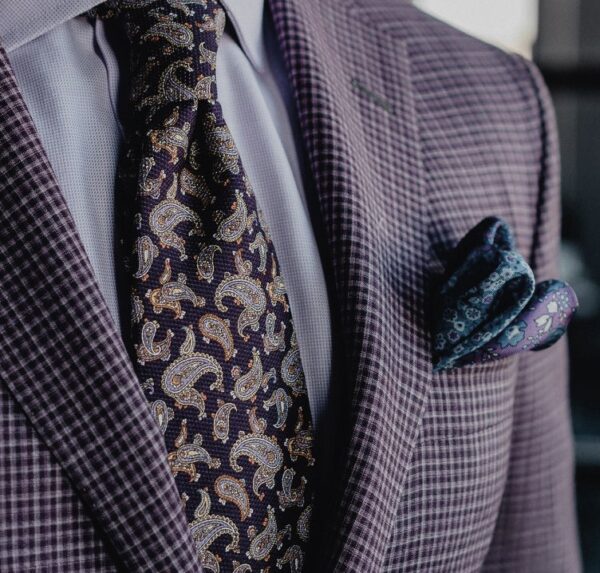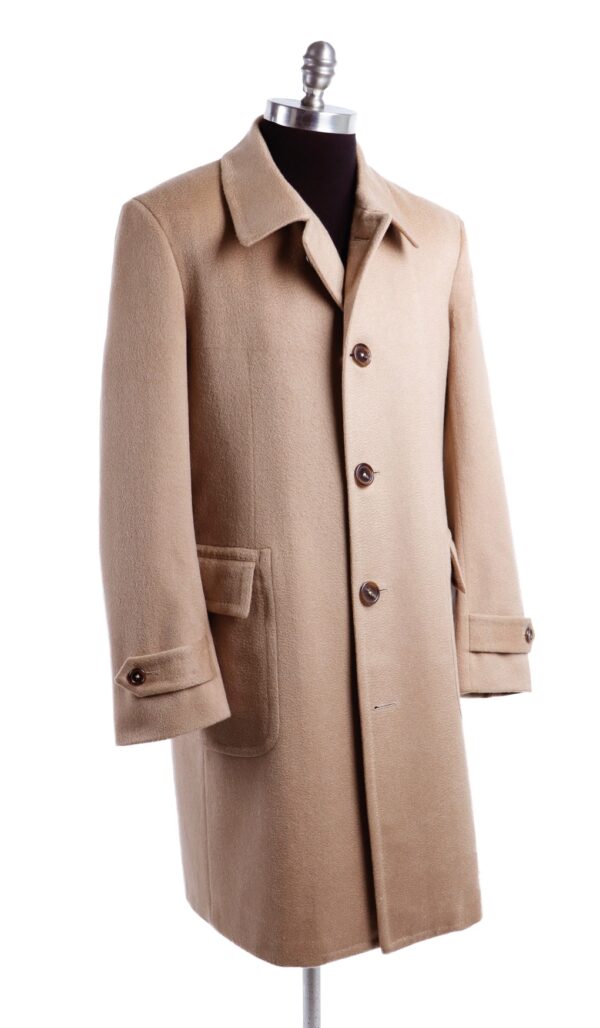 This attention to detail, this personal approach, is mirrored in the daily work life of the factory. Jones greets every artisan in the morning and says good night to them all in the evening. In the Oxxford Clothes factory, Jones described, "the most noticeable thing is the quiet. When you walk out onto our shop floor, you don't hear anything." There are 100 people working there, he said, and "I know every one of them by name. It's a place you enjoy coming to every single day."
It is hard work, requiring great concentration and dexterity. It takes eight weeks to make a suit. Every hand-sewn stitch gives meaning to the final product, but it is never seen. It is hidden by fabric on the outside and lining on the inside. However, the artisans know it is there, and "they believe in it," Jones said. All the hard work is worth it because "there's nothing better than seeing a man walk out of a showroom in a new suit. Nothing feels as good as that first time you wear it. You feel empowered."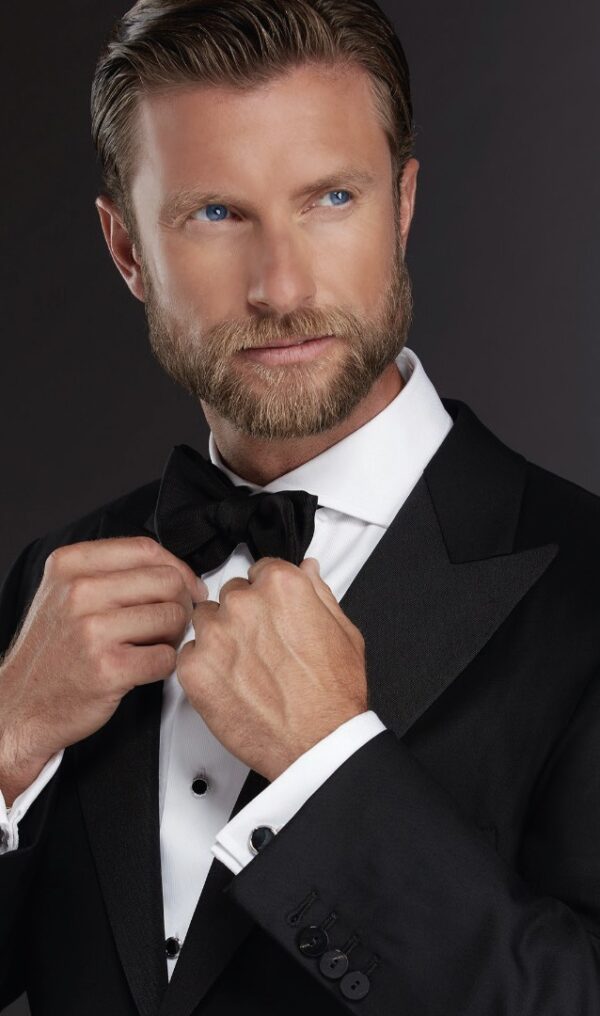 This article was originally published in American Essence magazine.