Charlotte, North Carolina, is a crowd-pleaser for a range of demographics. City slickers, outdoor enthusiasts, and foodies alike can all find a happy home in North Carolina's crown jewel.
Nicknamed the Queen City for its royal namesake, Queen Charlotte of Mecklenburg-Strelitz, Charlotte is decidedly unpretentious—yet pleasantly refined, sleekly gentrified. Its Southern latitude lends it just the right dose of that proverbial charm, and it's served with a surprisingly generous helping of both sophistication and friendliness, especially for a city of its size—New South, indeed.
The third-fastest-growing major U.S. city (and the 16th largest in America), Charlotte is a spot you'll want to visit pronto: As a destination and as a place to live, it's exploding in popularity. In fact, there are nearly 8,000 new hotel rooms in the pipeline for the region through 2020, with 2,000-plus of those in Charlotte's citified Uptown alone.
Spend even a short amount of time in the city and the reason is obvious: Charlotte truly has something for everyone.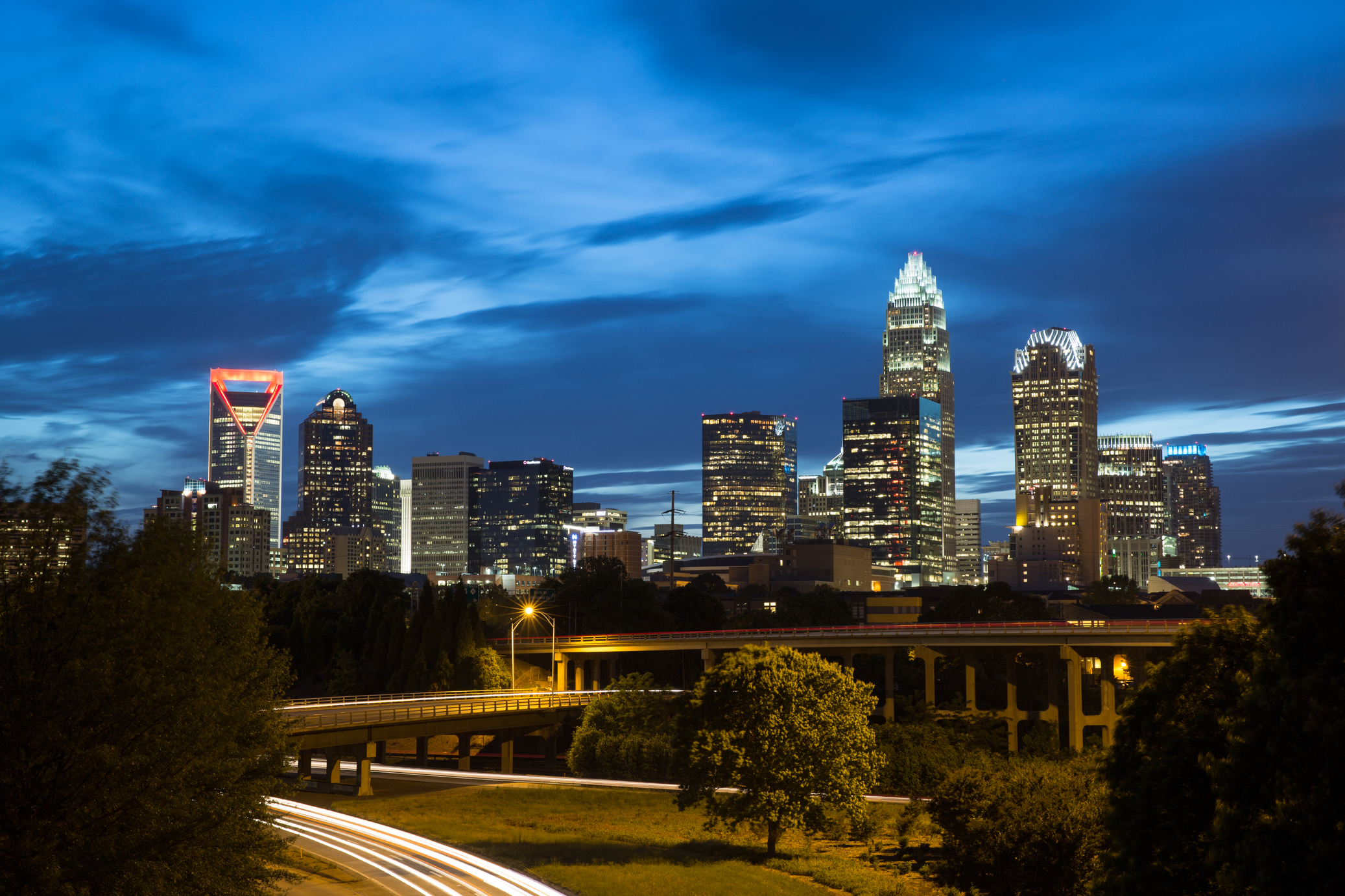 There are few native Charlotteans, so newcomers arrive to a city that embraces progress and development with open arms. Having most residents who are transplants has enabled Charlotte to evolve quickly, with ever-changing faces. And that endless parade of "new" is part of what makes this city so worth exploring.
A Central Launchpad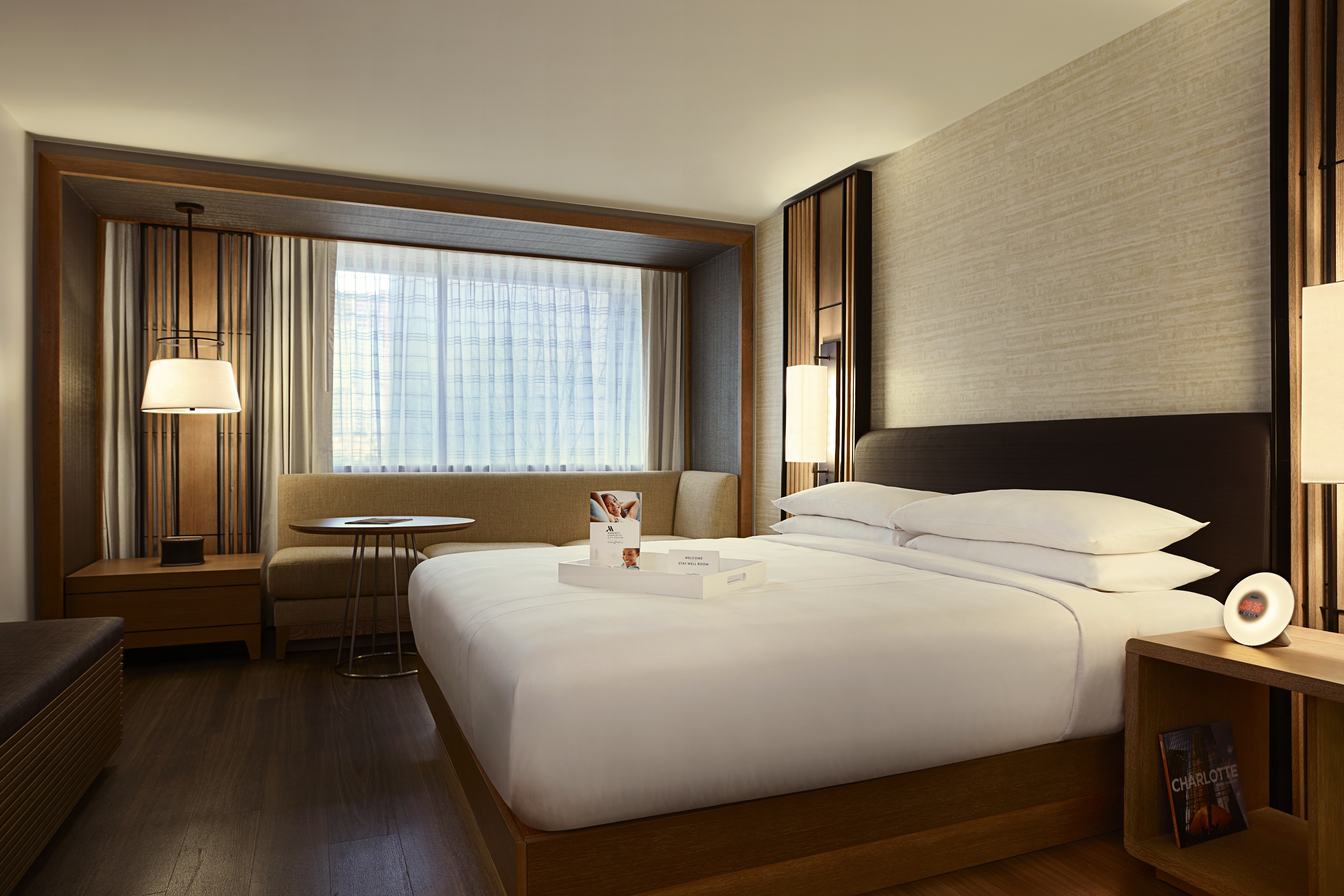 The best base during your stay is a centrally located Uptown hotel such as the Charlotte Marriott City Center, which completed a repositioning in August 2016. Rich with comfortable communal spaces and one of the most advanced hotel gyms I've ever witnessed (though perhaps I don't see as many of them as I think I do), the hotel is an ideal launching pad for reaching much of your in-city agenda on foot. Plus, it's home to a killer coffee shop, Coco and the Director (the cold brew and cronuts are out of this world!), as well as a refined yet cozy indoor-outdoor restaurant, Stoke. Both are beta concepts for Marriott Global that emphasize locally sourced ingredients and partnerships.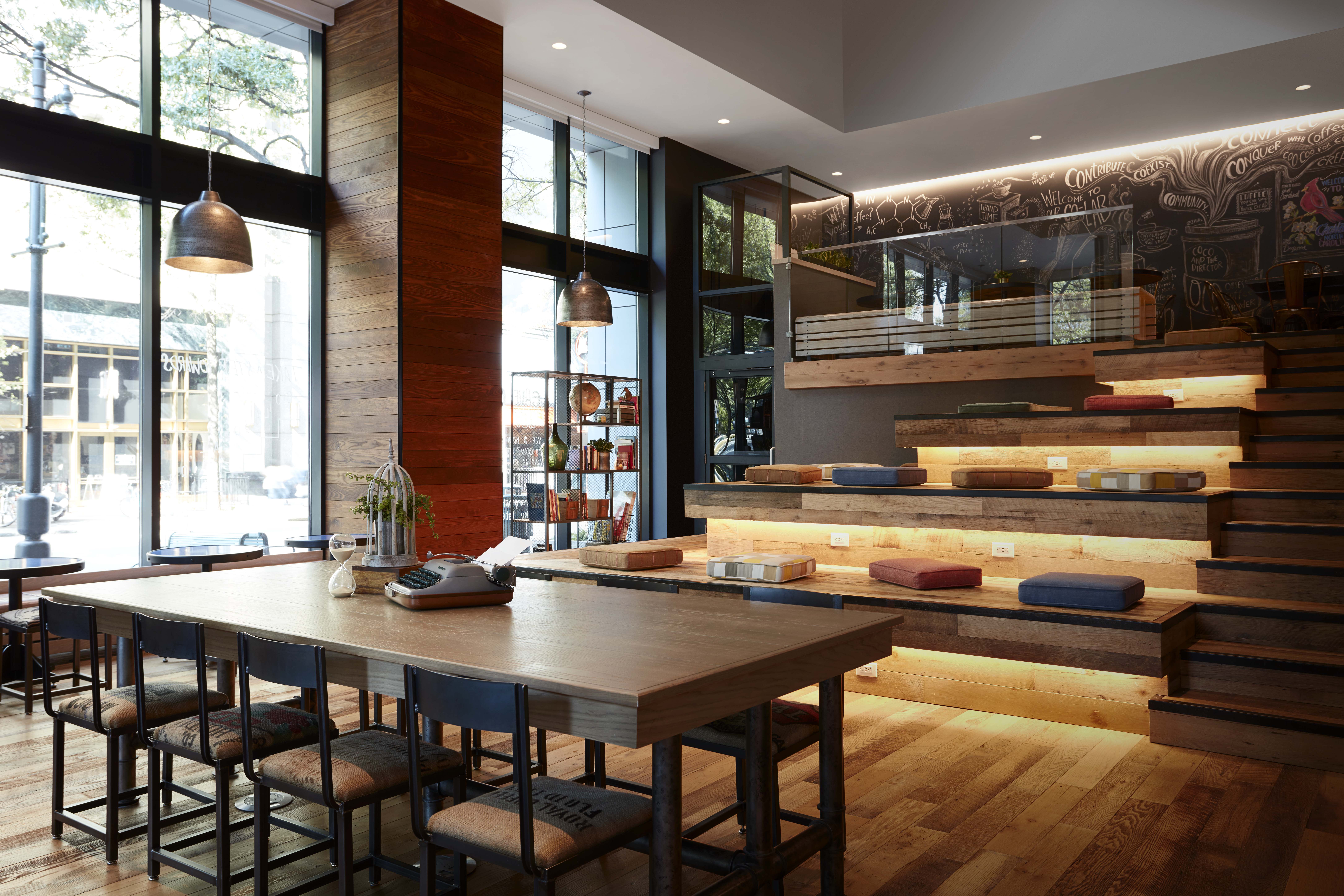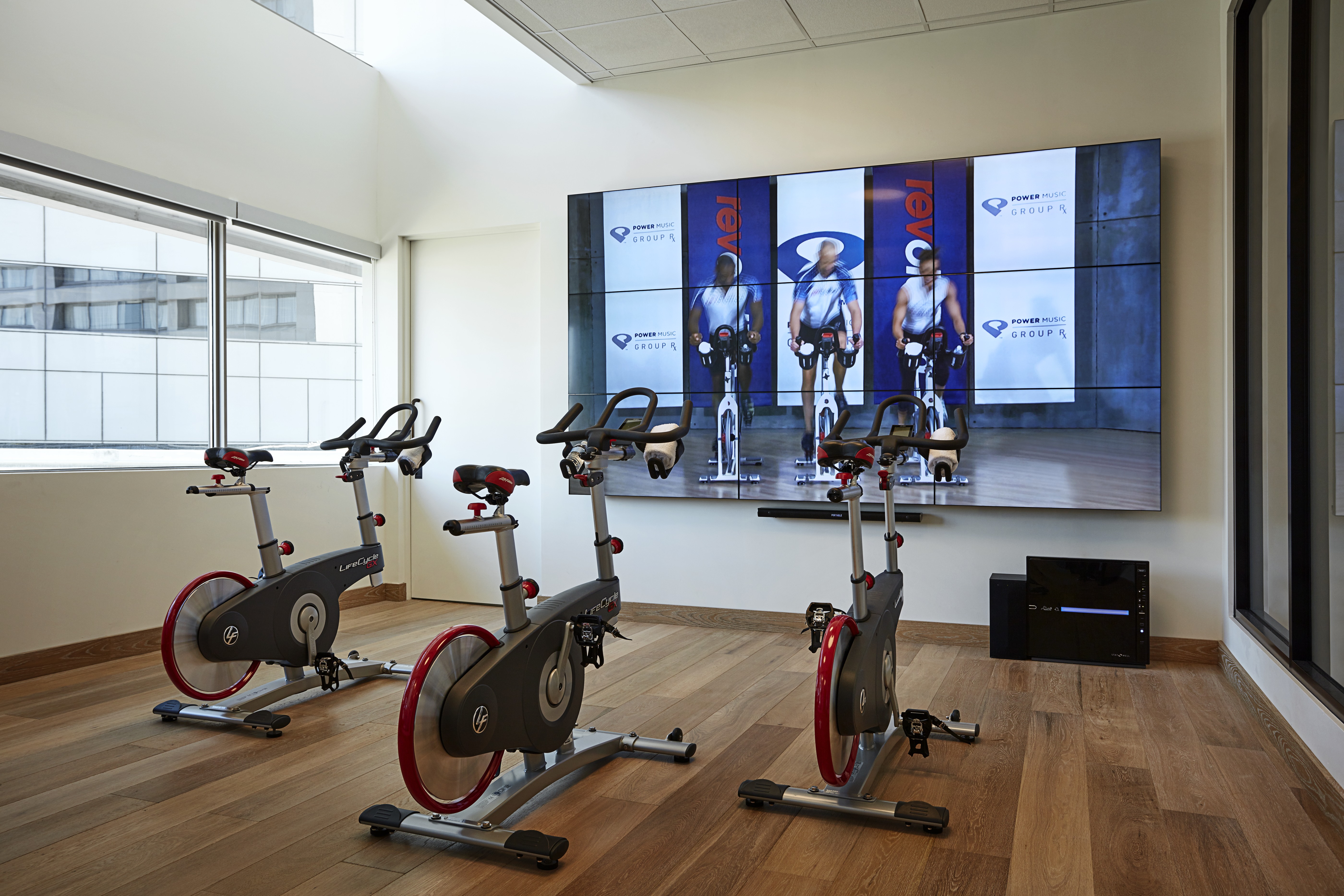 With the recent placement of Chef Tim Groody at the helm, Stoke's menu during my visit included fall-inspired dishes such as memorable ricotta-stuffed squash blossoms, coastal fresh catch over butternut squash juice, and an apple cinnamon cocktail I'm still dreaming about. A meal at Stoke is decidedly worth including on any Charlotte itinerary, but before or after dinner, make sure to hop over to a nearby rooftop bar like Merchant & Trade to round out your culinary plan of attack—you'll enjoy crafty tipples and a bird's-eye view of this trendy, bustling city.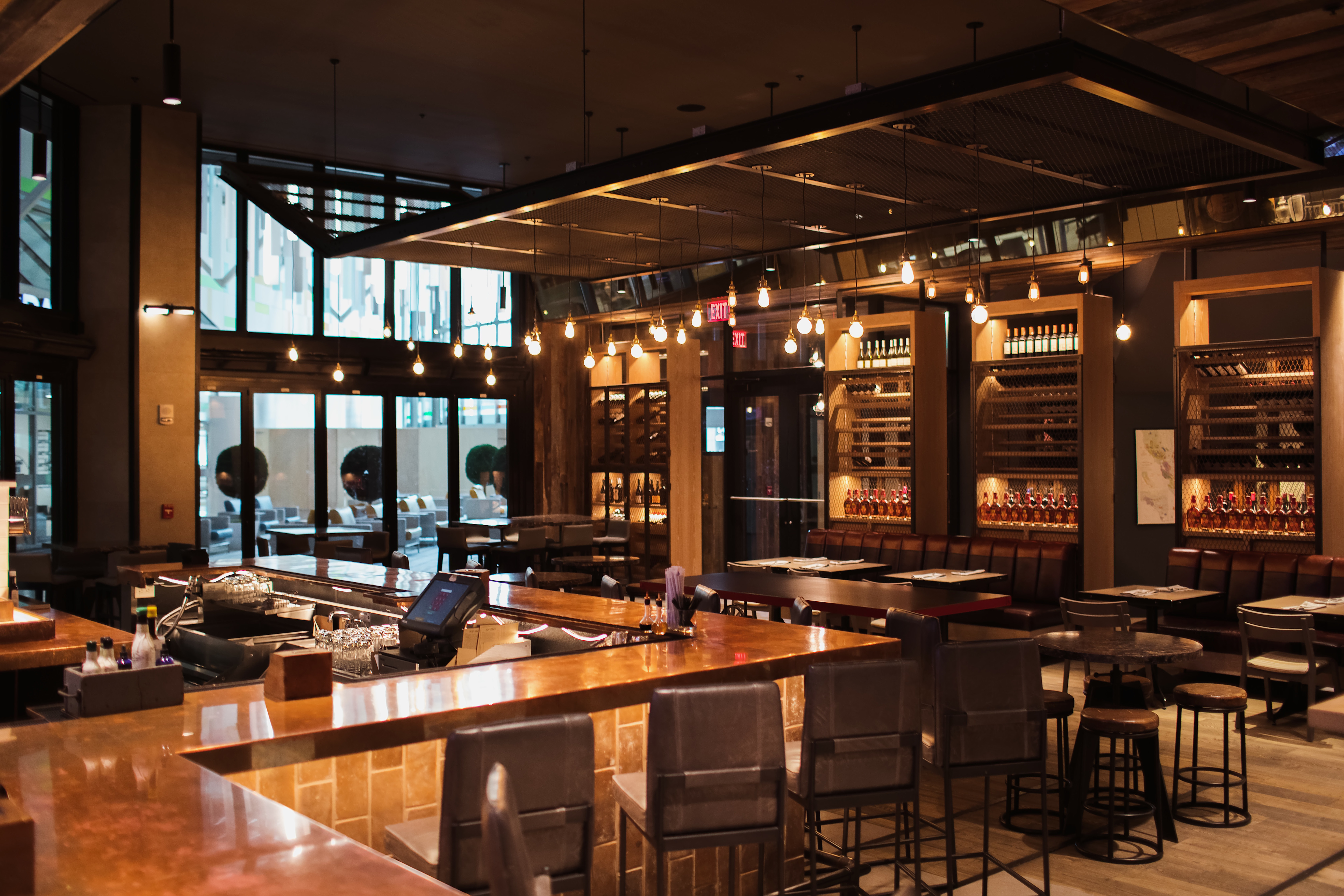 Lay of the Land
A walk around downtown will lend a cosmopolitan feel—it's a booming business metropolis, without a doubt—and yet Charlotte serves up the best of a city break alongside the appeal of an outdoorsy-type trip. With a tree canopy that covers nearly 50 percent of the city, it's comfortably walkable, and fringe neighborhoods surrounding the city provide another perspective altogether; for example, eclectic NoDa (short for North Davidson) is dotted with arts and entertainment venues and splashed with murals.
Wander these sections on your own or book a tour with Charlotte NC Tours to explore the city's up-and-coming South End on the Rail Trail, a 3.5-mile art-paved path along the light rail line.
The Call of Adventure
Adventure calls within and around the city. Charlotte is flush with greenways, trails, nature preserves, lakes, rivers, nearby mountains, and even the world's largest man-made whitewater river. While the massive U.S. National Whitewater Center is an official Olympic training site, it has a mainstream appeal as well: Visitors can pay $59 for a day pass and gain unlimited access to the plethora of adrenaline-pumping activities spread across the center's 1,300 acres of woodlands and more than 30 miles of running and mountain-biking trails.
When I say plethora, I mean plethora: There's rock climbing, bouldering, zip lines, kayaking, yoga, stand-up paddleboarding, and—yes—whitewater rafting with class III-IV rapids.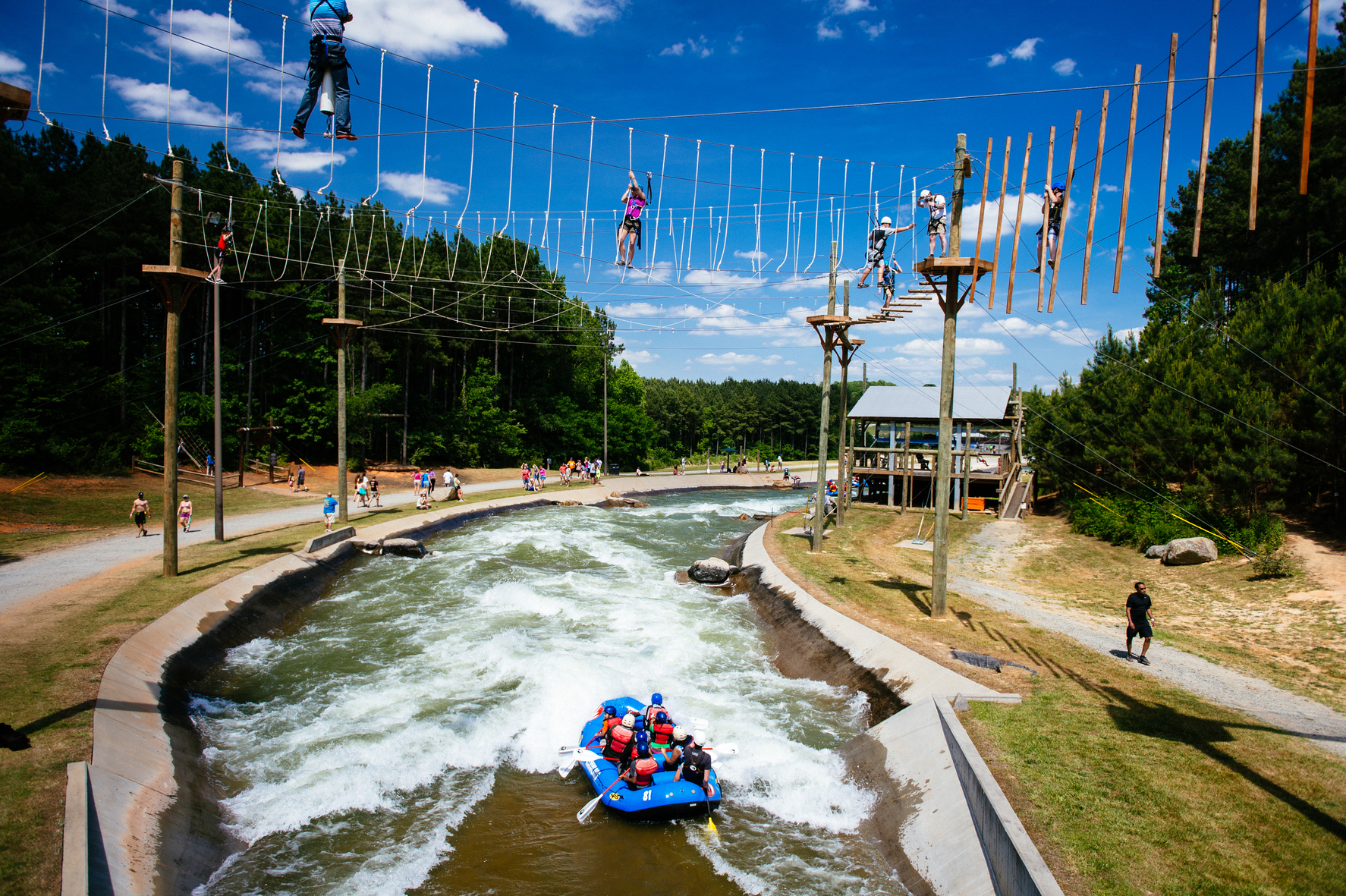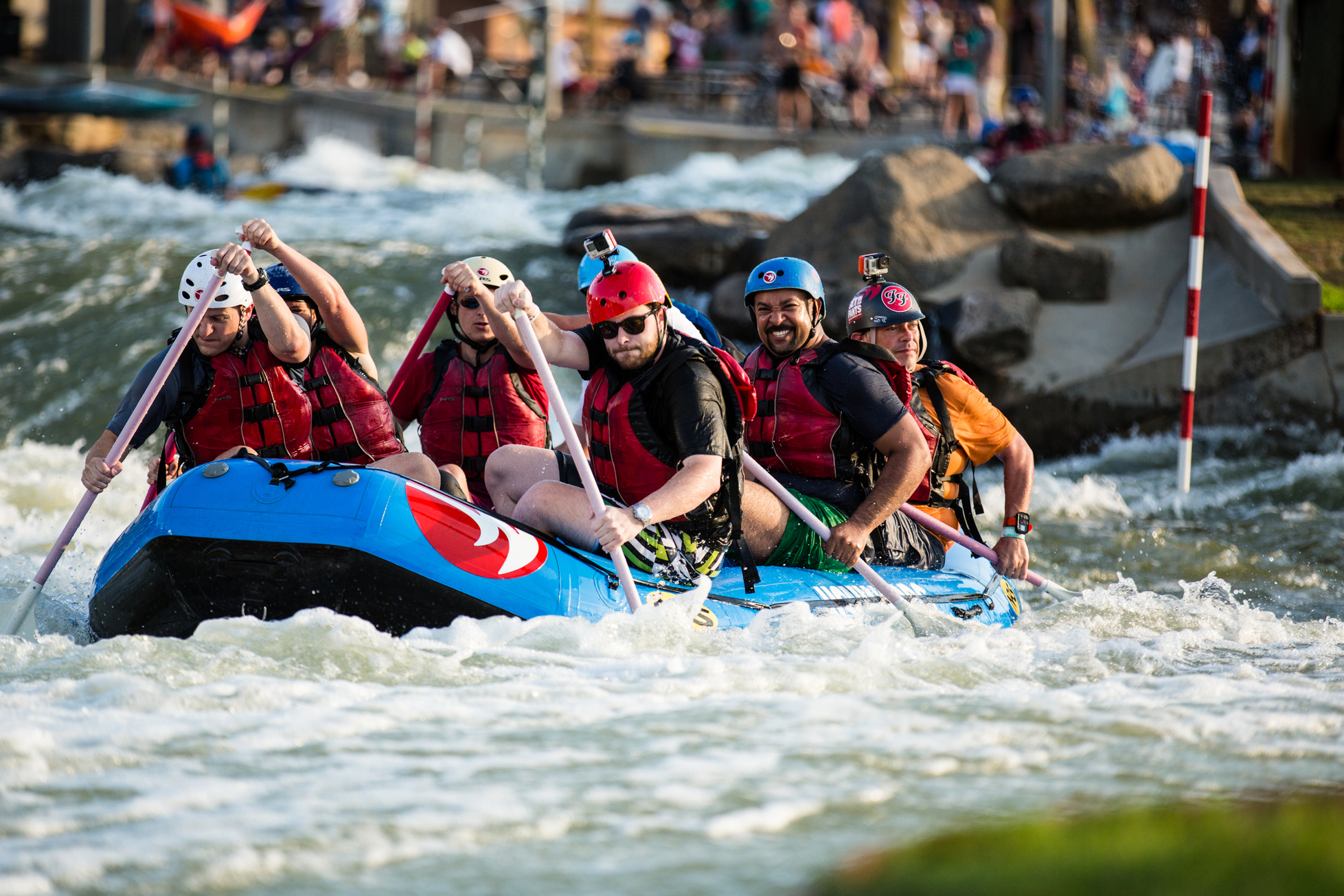 See how much you can fit in and when you run out of steam, either book a second day or break for lunch at River's Edge Bar & Grill, where you can nosh on a hearty meal as you watch paddlers battle their way up the raging whitewater below. Even non-adventurous types will get a thrill out of the show.
For those who would prefer a more tame way to get fresh air, the Daniel Stowe Botanical Garden has 380 acres of rolling meadows, woodlands, and lakefront land that's sure to delight. The garden, which recently celebrated its 20th anniversary, hosts frequent events, so check their calendar during your visit, or just show yourself through the peaceful Orchid Conservatory, located inside the Carolinas' only glass house. Its five-storied 8,000 square feet are overflowing with colorful orchids and tropical plants.
Culinary Appeal
Also outside the confines of the concentrated downtown area, you'll find one of Charlotte's newest and most exciting concepts, an itinerary must: Optimist Hall. A food hall built from the ruins of an old textile mill, thanks to $60 million in redevelopment, at capacity, Optimist Hall will showcase 19 vendors running the gamut from Boxcar Betty's hot chicken out of Charleston to bao to a Cuban bakery to fresh cold-pressed juices and pet health food. 
Patrons are also treated to brick-and-mortar locations for a few of Charlotte's cult-followed food trucks, such as Papi Queso and The Dumpling Lady, which is trailed by an enthusiastic fan base who continue to form a line at Optimist Hall daily. (After one bite of their famous shrimp-and-chicken dumplings drizzled in Sichuan chili oil, I understood—and reorganized my lunch plans the next day to return for another round!)
Optimist Hall is indicative of a larger Charlotte-wide trend: New eateries are opening nearly every day—in fact, almost 40 new restaurants either recently opened or are set to open over the next few months—so visitors and locals alike have plenty of options, and diverse ones at that.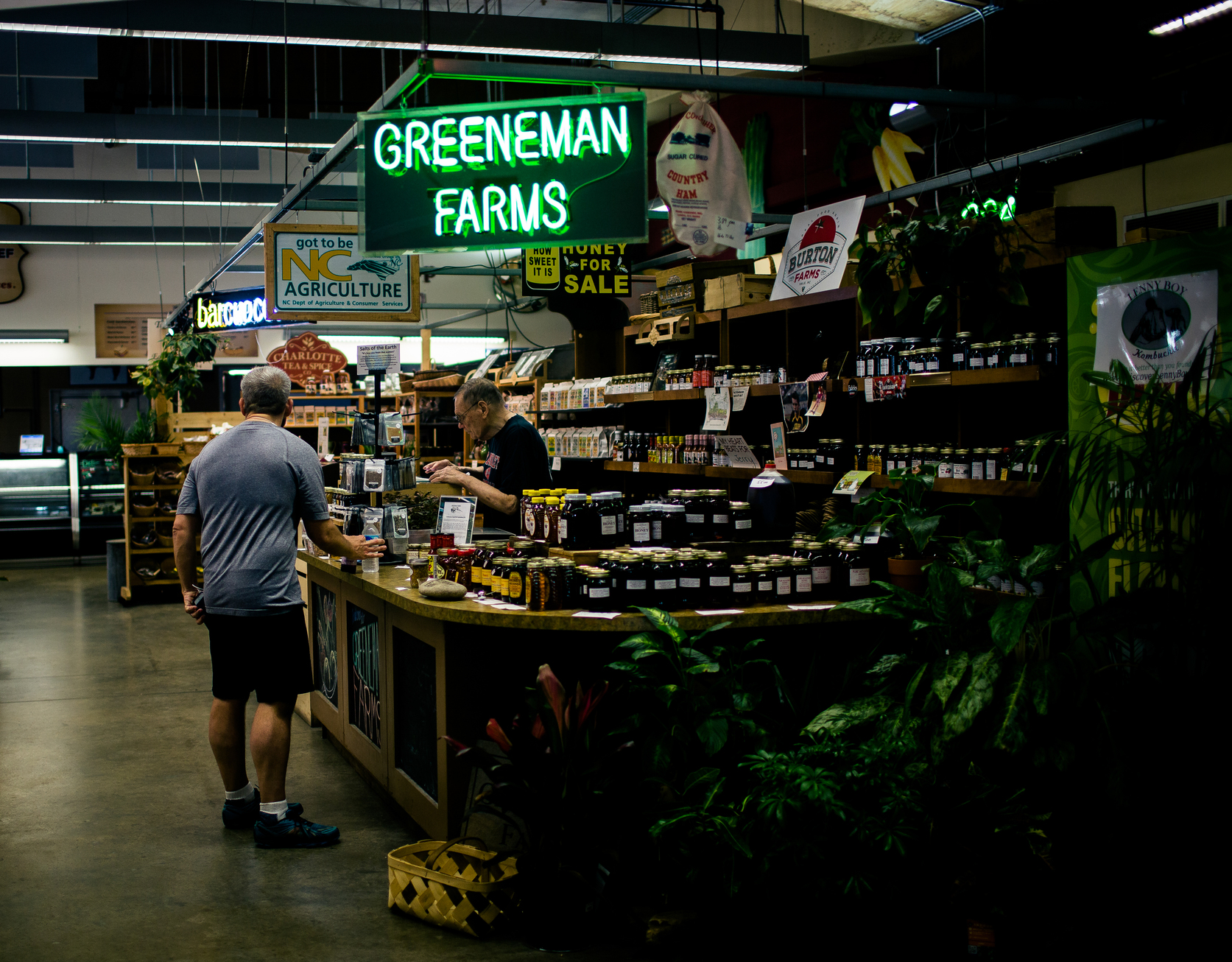 Another hall-style concept, 7th Street Public Market feels more homey and communal—a local staple—and serves as an incubator of sorts for new retailers and restaurant concepts. Whether you're craving kettle corn, açaí bowls, crêpes, or juices, you can find it at 7th Street Public Market. Its convenient location on the light rail line makes it easy to access.
Want eating and entertainment in one stop? Queen Park Social is essentially a playground for adults (though kids are more than welcome, too). This upmarket yet approachable restaurant-bar-gaming center features old-school string bowling as well as diversions like shuffleboard, Jenga, ping-pong, and various table and arcade-style games.
BBQ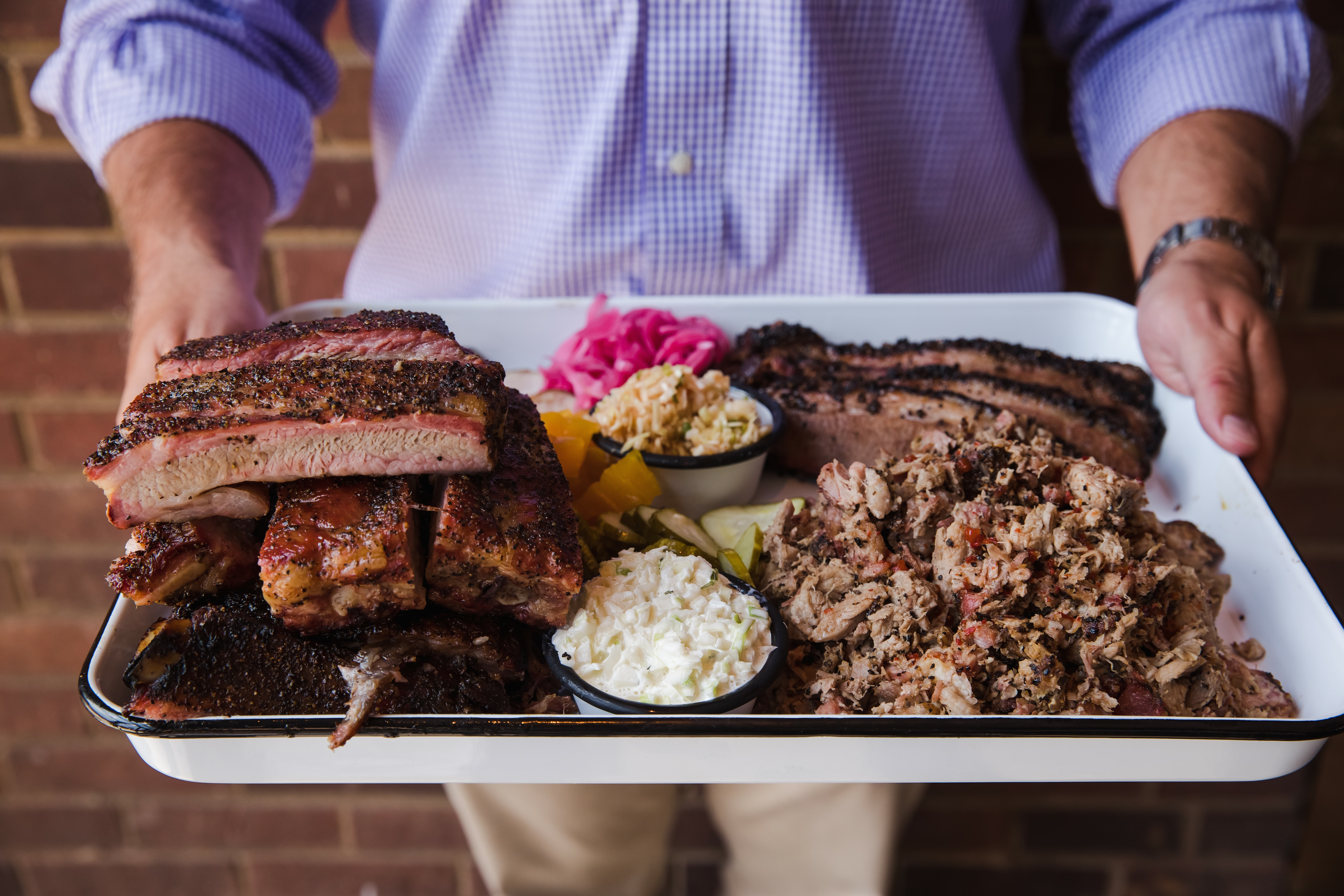 While much of Charlotte's culinary appeal is in its diverse, globally-inspired palate, it remains treasonous to leave North Carolina without securing some good Carolina barbecue. For one of the best meals you could ever hope to sink your teeth into, head to Noble Smoke, a 25-year dream of restaurateur Jim Noble that was finally realized this summer. 
The melt-in-your-mouth brisket, ribs, poultry, and more get their flavor from any one of the eight wood-fired smokers set in the 1,800-square-foot smokehouse around back; six are Texas-style steel smokers and two are traditional North Carolinian masonry pits. Your mouth will water for more—you can taste Noble's love for his North Carolina upbringing in every bite—but somehow the portions are just right, and you'll leave full and happy as a pig in mud.
Food Tours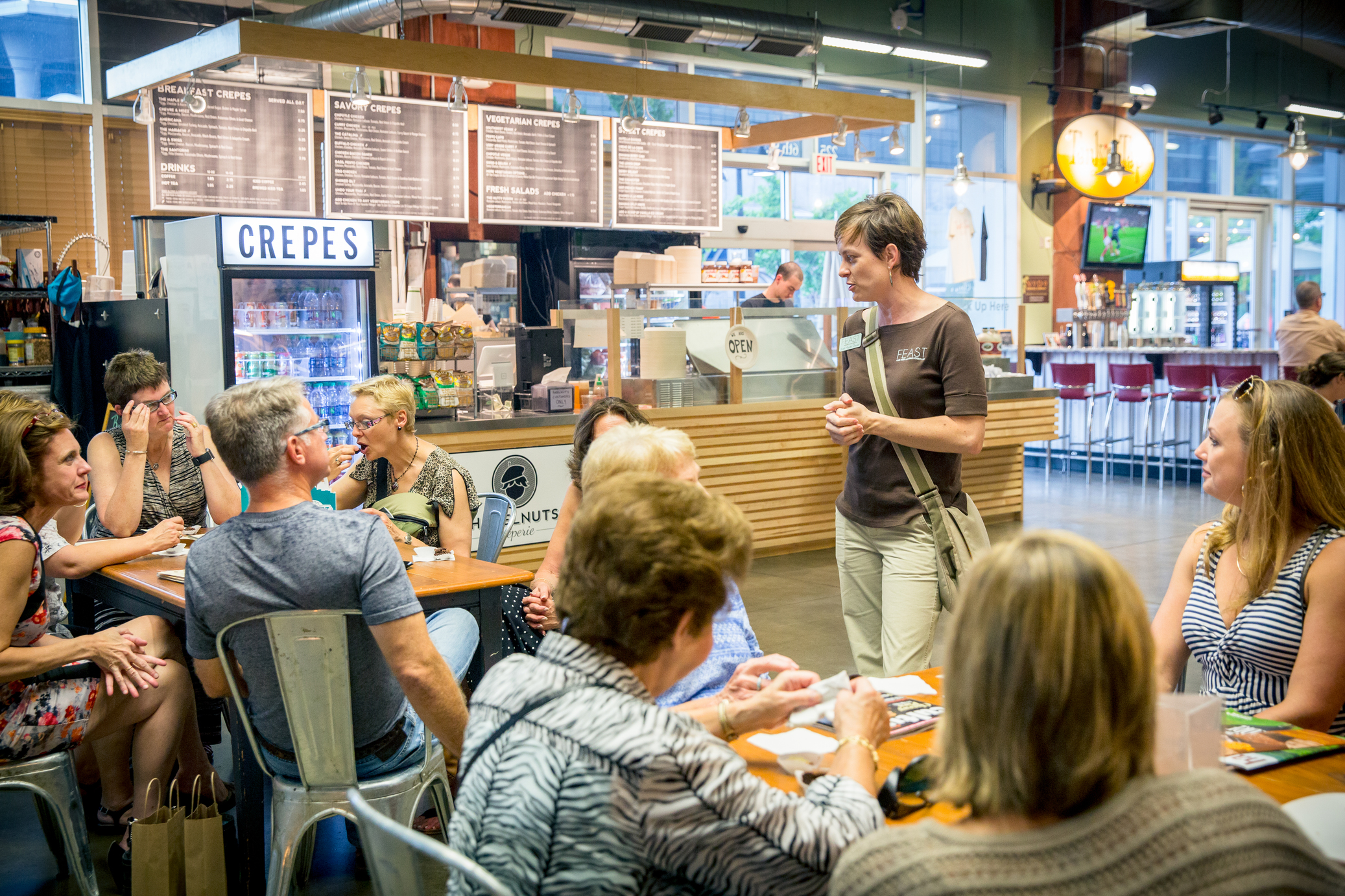 If you want to knock out a handful of restaurants in a three-hour period, walk the Plaza Midwood area with FEAST Food Tours, which includes samples of food and drink at six eateries located within a short walk of each other, all led by a local guide. I spent an afternoon sampling everything from pizza to pumpkin beer to shepherd's pie to fried pickles and Cheerwine, and one thing's for sure: You won't leave hungry.
Craft Beer
Speaking of beer, I'd be remiss not to mention Charlotte's craft beer scene; with more than 60 breweries in the region, it's on the map among the best of the best. Their beers are so good, in fact, that even non-beer drinkers like myself can find something to sip and enjoy: Protagonist and its onsite nano-brewery, located in the center of NoDa, is a good place to start.
"Feel free to know nothing or everything about beer," Michael Salzarulo, Protagonist's co-founder, reassured me. Patrons can chat with Advanced Cicerone Chris Westgard (there are only 122 in the world at his level) to find the right beer, or order a beer cocktail like the Pineapples & Spice, which marries a light lager with hibiscus, pineapple, and ginger, giving no hint of its hoppy base.
Museums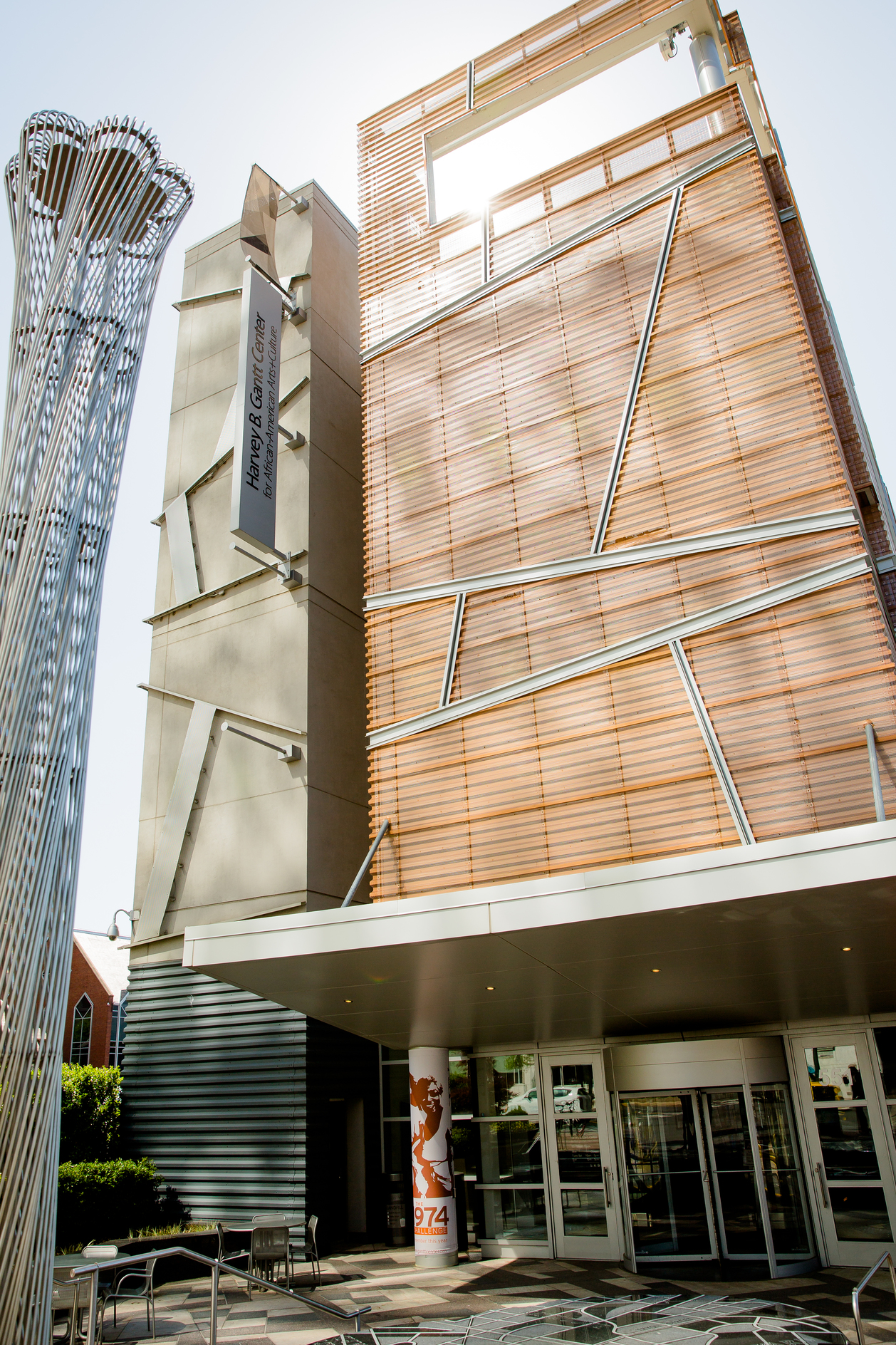 As much as Charlotte's a physically active, foodie-focused city, you'd do well to feed your brain as well as your body, and there are plenty of places for that. My top two picks are the Harvey B. Gantt Center for African-American Arts + Culture—named for the city's first African American mayor, it hosts rotating exhibits that explore the African American experience and celebrate its cultural achievements—and Levine Museum of the New South. The Levine Museum's permanent "Cotton Fields to Skyscrapers" exhibit takes a deep dive into the period after the Civil War, the only museum in the nation dedicated solely to New South history.
Both museums can be explored within an hour or two, and complement your visit by lending a richer understanding of Charlotte's past, present, and continued pursuit of progress.
Skye Sherman is a freelance travel writer based in West Palm Beach, Fla. She covers news, transit, and international destinations for a variety of outlets. You can follow her adventures on Instagram and Twitter @skyesherman