Cerebral palsy can make it incredibly difficult for a person to control motor functions, maintain balance, and can make muscles tight and weak. This young woman was diagnosed with the condition at an early age, and now she's a black belt in taekwondo.
Brianna Salinaro is 21 years old and lives in Massapequa, New York. At age 1, she was diagnosed with cerebral palsy. Early on, she had to accept that she was different from other kids.
During recess at school, Salinaro struggled to understand why she walked and ran differently than the other kids her age. She was originally walking on her toes.
Eventually, a successful surgery helped loosen her Achilles tendons and gave her the ability to walk on her feet.
Taekwondo
However, she still had trouble walking, running, balancing, and performing daily activities. She also would fall often, and sustained injuries ranging from cuts and bruises to broken bones.
Salinaro also experienced her fair share of bullying and ridicule growing up. However, looking back she's taken it in stride.
"It definitely beat me down. It definitely made me question myself, and my self worth for sure. But in order to help with both physical and emotional responses, I joined taekwondo," Salinaro told The Epoch Times.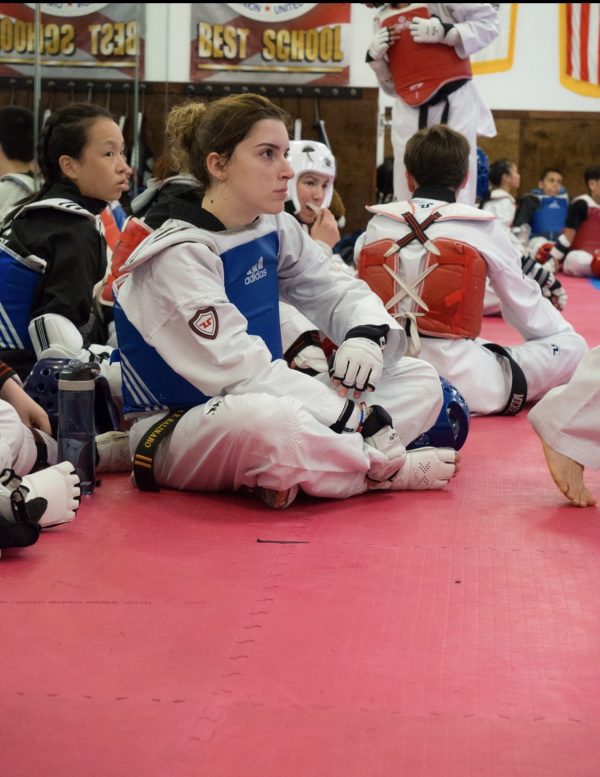 At age 9, Salinaro began practicing the Korean martial art. Taekwondo helped Salinaro work on balance, flexibility, respect, and discipline.
When she first started, she could hardly throw a kick above shin level. She would get down on herself, and took multiple hiatuses in her training.
However, after joining a sparring team she was able to improve her abilities. Furthermore, her team was supportive.
"Nobody made fun of me. Nobody made me feel like the outsider, I guess you could say, so the support that I had from them really helped me to continue on my journey, and then to become what I am today," Salinaro said.
Salinaro's condition has improved through extensive physical and occupational therapy, and she continues to participate in physical therapy four hours a week. Furthermore, taekwondo has helped her improve her balance, flexibility, coordination, and strength.
Now she can throw kicks at nearly head level with her right leg.
Adapt and Achieve
Salinaro gave her best effort, and adapted some of her moves that were effective and within her ability. She worked with the disability instead of against it.
When Salinaro was 14, she attained her first degree black belt. At age 16, she earned her second degree black belt.
"It was just a really memorable and special moment for me for sure," Salinaro recalled after earning her first black belt.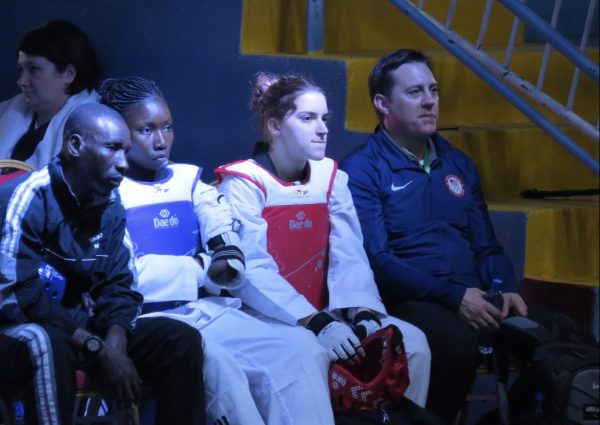 Since 2016, Salinaro has been a member of the United States Para National team. She may also be the first female para-athlete in the sport to represent the U.S. in the 202o Paralympics. This will also be the first time taekwondo will be featured at the Paralympics.
In 2017, Salinaro won a bronze medal at the World Championships in London. In fact, she broke her foot during the bronze medal fight, but pushed through the pain to win.
"I couldn't stop smiling," Salinaro remembered.
The Paralympics
Salinaro is currently the number three fighter in the world, and will go to the 2020 Paralympic games in Tokyo as long as she remains in the top four world rankings. She can also qualify through a wild card or regional tournament.
"I am exceptionally proud of everything that she's done. Especially since I know all the hard work she had to put in to get there, and how much adversity she's had to go through," said Master Frank Guerrini, one of her former trainers.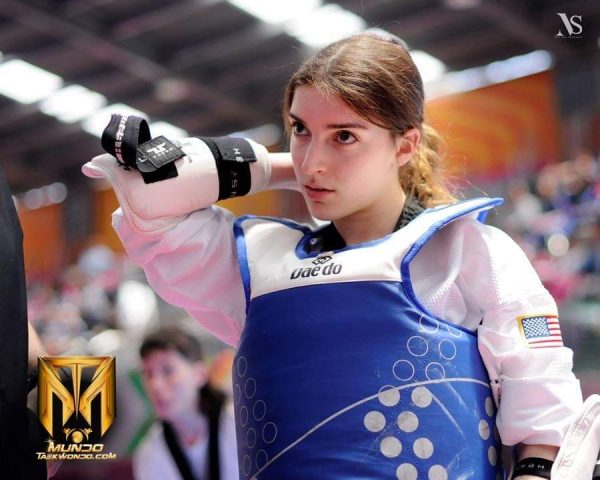 Salinaro is currently working on her strength and conditioning, and is training between six and 12 hours a week depending on the week. She is also an instructor.
Salinaro would be happy to be the first woman to represent her country in the sport at the Paralympics, and she hopes to achieve a medal at the 2020 games.
"I would be ecstatic. I would be truly honored to have the opportunity, and blessed to be in the position that hopefully I'll be in," Salinaro said.