NEW YORK—One word comes up often when people discuss Venice, both past and present: peculiar. This city made up of 100-plus islands, embedded in the water on the coast of northeastern Italy, was a cultural nexus that fueled tremendous creative output of artists still celebrated today.
Venice, where every year the duke would throw a ring into the waters to marry the city to the sea, was the birthplace of opera and the workplace of composers like Monteverdi and Vivaldi and painters Titian, Giovanni Bellini, Paolo Veronese, and Francesco Guardi. It was a center for growth of the printing press in Europe and a champion for freedom of thought and expression; it was for the West a gateway to the East, and a giant in mercantile trade.
For about 1,000 years, until Napoleon's invasion in 1797, Venice took pride in its uninterrupted peace. The city was known as La Serenissima Repubblica, or "The Most Serene Republic."
Come this February, in a festival planned to coincide with the start of the Carnival of Venice, Carnegie Hall seeks to honor the creativity of this city and a bygone era. The month-long music and art festival La Serenissima will bring some of the best early music artists to New York, and showcase those already here, with concerts and lectures throughout the city.
Early music has come a long way in the past 20 to 30 years, especially in the scholarship of how it is played, said Carnegie Hall executive and artistic director Clive Gillinson.
Gillinson loves discovering music to share, and this doesn't just come from new composers and musicians. "The whole picture of what music is keeps growing, and it doesn't need to just keep growing by commissioning new pieces," he said. "You can keep growing by discovering things that are remarkable, that were forgotten."
Venice, Past and Present
What made Venice the city it was was a peculiar combination of factors, says professor Stefano Albertini, director of New York University's Casa Italiana Zerilli-Marimò, which in the fall hosted a week of author talks all related in some way to Venice. The city somehow seems more mythological than simply being in the right place at the right time. The geographical advantage Venice had as a port city made it the epicenter of trade between East and West, and that economic prosperity enabled a sort of leisure that allowed for creativity to flourish, Albertini said.
But key to this uniqueness was the active participation of those living in the city, resulting in a social climate particular to it.
"New Yorkers can draw a lot of parallels," Albertini said. Both are centers of trade and economic powerhouses, capitals of media, and cities full of artists and creative productions, surrounded by water and full of residents with an active interest in all the goings-on—from cultural to economic to matters of urban planning—of their city.
Yet, it should be noted, the situation of Venice today is dire. The city, a UNESCO World Heritage Site, only narrowly missed being placed on the list of endangered sites in 2016.
Venice is losing residents year by year while facing rising water levels and costs of living. Today, there are more tourists than residents, with nearly 90,000 people on average visiting every day and just roughly 50,000 residents.
Professor of history of classical art and archaeology Salvatore Settis lists troubling figures like these in a book he penned last year, "If Venice Dies," in which he discusses the need for and importance of saving the city.
Venice is, he says, a metaphor for our relationship with a certain type of culture—one that values the creative mind, tradition, beauty, and living authentically.
Settis, during a talk at NYU Casa Italiana, discussed the need to preserve this type of culture.
"That the city where creative minds such as Titian and Antonio Vivaldi used to live should be reduced to a city of waiters—is that the right thing to do?" Settis said. "A city is a place for living human beings; a city needs active bodies."
Some creative solution needs to be found, Settis said, and he believes it is possible.
'The Millenarian Venice'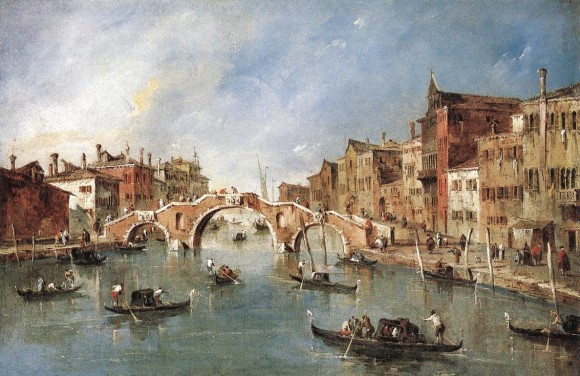 Jordi Savall, scholar, conductor, composer, and viol player, has been traveling to Venice almost every year for the last half century. As a core figure in today's early music movement, he is somewhat of an expert on Venice.
"I think Venice is an example of the capacity of the human being to survive in very difficult situations," Savall said. "Still, now, Venice is in need to survive, and I hope the Venetians will be able to make the city a living place for many, many thousands of years.
"Venice gives you an impression other cities can't give you." For Savall, it is an incredible example of a political, economic, and cultural world that uses its prosperity to give to the creation of beauty.
When he was a young cellist studying at a music conservatory, Savall one day found in the archives a treasure trove of music from the 1400s that was not being performed at all. He had been floored that such beautiful music was just gathering dust and decided to, against his peers' and teachers' suggestions, take up the viol da gamba in place of his cello and dedicate his life to performing this lost music.
Who better than Savall to kick off Carnegie Hall's festival? For Feb. 3, he has put together a program that spans 1,000 years—in under two hours.
We begin with ancient Byzantium hymns from the 700s to mark the formation of Venice.
Savall, who has always been interested in the give and take between the East and West, traced Venice back to its Byzantine roots, an ancient Greek colony in present-day Istanbul. This connection to the East—through Istanbul and beyond—is central to the culture and evident in the atmosphere and art, he said.
From the beginning, Venice was open to trade with the East, and this was the reason for its great prosperity. This openness also resulted in the trading of ideas, making Venice a forward-thinking, sometimes irreverent, creative center, and much of what Europeans knew of the outside world came through Venice because of this.
Then, 100 years later, when the beginnings of modern Venice were being shaped, Giustiniano stole the remains of Mark the Evangelist from Alexandria and brought them to Venice, making him the republic's first patron saint. To mark the importance of this event, Savall found a composition from the exact year, 828.
Savall's program continues through pieces marking Marco Polo's historic return from his global voyage, the Black Plague, the French Revolution, the introduction of the Carnival, and even Mozart's visit to Venice. (For this event, Savall took Mozart's Alla Turca from Piano Sonata in A Major, K. 331, the "Turkish March," a familiar tune to almost everyone, and arranged it for Turkish instruments and percussion.)
There were difficult choices to make in picking the most significant moments in Venice's storied history and pairing them with music. For a year, Savall's library saw the addition of about 80 books on the subject. His first concert lineup included close to 50 historical moments—"we would be there for a week"—but he managed to cull it down to about 15 of the most important moments that he could match music to. But on Thursday, Feb. 2, he will give a talk at Columbia University about the musical styles and influences spanning over a millennium in Venice.
Savall arranged for a diverse lineup of ensembles to perform the music of 1,000 years, each paying special respect to the instruments and playing styles of the time. For him, and others, Savall is sure, the music is distinctly evocative of those specific historical moments.
"I'm sure the emotions of the time were the same [as today]. If one thing has not changed in human history, it is the way we are touched," Savall said. We mourn loss and feel happiness when we love. "The music reflects all this in the most direct way; music talks directly to our hearts. For this, music is the best time machine."
Other Festival Offerings
Many institutions city-wide are participating, including The Frick Collection, The Jewish Museum, The Juilliard School, Italian Cultural Institute, Met Museum, and so on.
For just a very small slice of the events: On Feb. 7, Venice Baroque Orchestra performs Vivaldi's only surviving oratorio, "Juditha triumphans."  On Feb. 11, Carnevale di Venezia comes to life with an over-the-top performance of Baroque dance fusing opera with circus at the Grand Prospect Hall. On Feb. 16, The Frick Collection will present and discuss in a seminar a collection of paintings by Bellini, Titian, Veronese, and Tiepolo.
Some programs aim to give an overview of some notable aspect of Venice or memorable favorites, as with Capella Mediterranea's all-Monteverdi program on Feb. 18, or Juilliard Opera's performance of Handel's path-breaking opera "Agrippina."
Others dig up obscure works of poetry or music that audiences have never experienced, as with a play by the female Venetian poet Moderata Fonte translated for the first time into English by NYU professor of Italian, Virginia Cox.
Italy's 17th-Century Secret Societies
Tenet NYC's program on Feb. 17 explores early storytelling through musical invention.
Near the end of the 16th century, the Duke of Ferrara started a practice of hosting secret concerts where ensembles of renowned women musicians of the day composed, played, and sung their work.
During a time when women weren't really accepted as composers and musicians in their own right, these secret gatherings had caught on and every nearby court in Italy wanted their own concerts and ensembles.
"We're in an interesting period where we see somebody flourish where they might not have," said Jolle Greenleaf, the artistic director of the early music ensemble Tenet NYC. She often gets the response that early music seems so foreign and far away from everything we know today, but she says she has seen that with the right performers, program, and emotive storytelling, the barriers get stripped away and people walk away with a great sense of engagement.
Greenleaf, who has a special talent in crafting the perfect atmospheres for experiencing early music, tied in this "secret music" practice with the work of a notable Venetian female singer-composer of the 17th century, Barbara Strozzi, in a single program.
Greenleaf aims to give a taste of what female composers at the time contributed to musical invention. Strozzi was one of the few female composers able to sign her work, as she was born to a position of privilege, and Venice was a peculiar place where things not socially acceptable anywhere else were acceptable.
The program also pays tribute to Monteverdi, who is known for developing a new style of music at the time. Words became the dominant force over music, enabling storytelling through song, leading to the beginnings of opera. With Monteverdi's works and works by female composers side by side, Greenleaf says you can see that they are really on par.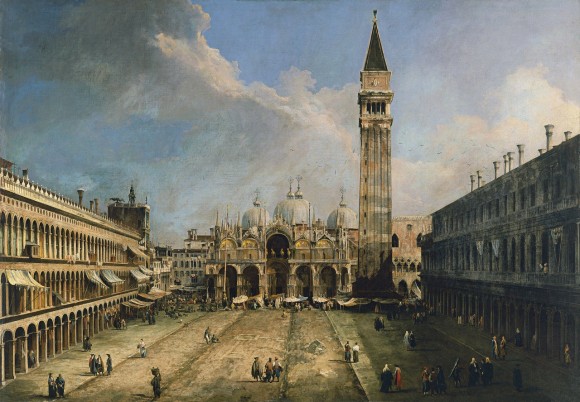 Borrowing From a Peculiar Renaissance
Through songs of mourning, Gallicantus examines the give and take between the English and Italian renaissances and their influences in a concert on Feb. 11.
In the early 17th century, English composer John Cooper changed his name to Giovanni Coprario.
It would seem likely that Cooper Italianized his name while abroad, except that there is no record of Cooper ever having been to Italy at all, said Gallicantus music director Gabriel Crouch. It appears that Italian composers, many Venetian, were held in such high esteem in England that Cooper simply changed his name to Coprario because it was more glamorous and might elevate his esteem, Crouch said.
There is a push and pull between the English and Italian musical styles, sometimes in subtle mimicking and sometimes overtly adapting from Italian forms, Crouch said. It has always been a point of fascination for the English musician, and a series of epitaphs and laments Crouch has put together shows how one death affects another's musical style.
The program begins with Adrian Willaert, founder of the Venetian School of music, who was not even Italian. "One of the most delicious ironies of this is that the Venetian [Music] Renaissance was in a sense, a Flemish construction," Crouch said.
After the piece by the Netherlandish Willaert, Crouch programmed two Venetian works composed by his pupils upon Willaert's death.
Then songs of mourning by Corprario bridge to an English epitaph by Thomas Tallis, considered the father of the English Renaissance, followed by a epitaph upon his death by William Byrd, followed by one upon Byrd's death in the 1600s.
Then in 1612, Crouch said, the event of Prince Henry's death caused a "massive musical response, massive outpouring of grief," and the next epitaphs show this.
"I might argue that there's something Italian about the rhetoric and the demonstrative nature of the lamenting," he said. "There are more overt sighing phrases, there is a much greater sense of extroverted passion in the music than you might see in an earlier form of English lament."
Then there are two settings of Dido's Lament, both by Flemish transplants to Venice, before the climax of the program with Monteverdi's "Lamento d'Arianna" and the "Lamento della ninfa."
"A musician's response to death is something that I'm not just fascinated with, but I think it often brings out a composer's best work," Crouch said. "I think it is an onerous and serious task to memorialize somebody in music, and I suspect it's human nature to want to rise to the occasional particularly well for something like that."