Celebrating Composer Gordon Getty on His 80th Birthday
November 12, 2013 10:33 pm Last Updated: November 12, 2013 10:33 pm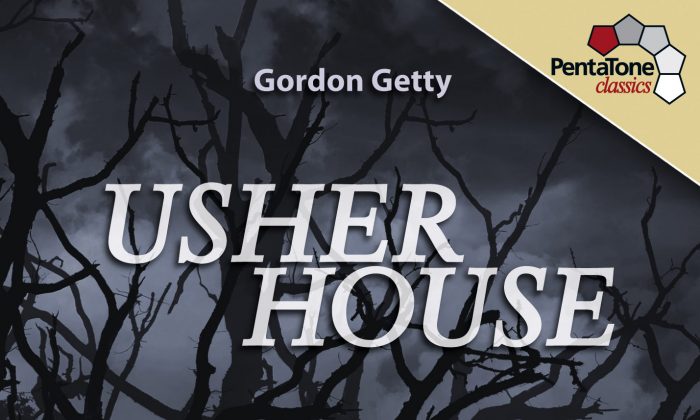 PentaTone releases three CDs
Some notable writers and composers have gone back and forth between the worlds of business and the arts. For example, the poet Wallace Stevens and the composer Charles Ives were both insurance executives and the novelist Louis Auchincloss was a wills and trusts attorney.
Gordon Getty is a billionaire businessman who has composed a number of works in various forms, including choral, orchestral, solo piano pieces, and operas. In advance of his 80th birthday this December, PentaTone classics has released three CDs of his compositions in superbly engineered and well performed recordings: "Piano Pieces," "Plump Jack," and "Usher House."
These recordings reveal him as a traditionalist, inspired by 19th century composers and literary works from different periods.
Getty has said: "My style is undoubtedly tonal, though with hints of atonality, such as any composer would likely use to suggest a degree of disorientation. But I'm strictly tonal in my approach.
I represent a viewpoint that stands somewhat apart from the 20th century, which was in large measure a repudiation of the 19th and a sock in the nose to sentimentality. Whatever it was that the great Victorian composers and poets were trying to achieve, that's what I'm trying to achieve."
The "Piano Pieces" album is performed by the extraordinarily talented Conrad Tao (an award-winning pianist, violinist, and composer). In 2011, he was the only classical musician on Forbes Magazine's 2011 list of "30 under 30" people changing the world. (Tao also has an excellent new CD of works by Meredith Monk and Maurice Ravel on his debut recording for EMI Classics, "Voyages.").
The album, "The Homework Suite" was written in the early 1960s (after which Getty completed no new pieces for 18 years). Comprised of five short pieces, the Suite is very melodic and accessible.
"The Ancestor Suite" presumably is the composer's tribute to his forebears, who apparently liked to dance. There are waltzes, a schottische, a polka-polonaise, a gavotte, and a march.
"Three Traditional Pieces" starts with one of the most delightful pieces on the album: the Irish "Fiddler of Ballykeel," followed by another waltz, "Tiefer und Tiefer," and ending with the animated "Ehemals."
The other two PentaTone releases are operas based on literary sources: The title character of "Plump Jack" is Sir John Falstaff. The text is from Shakespeare's "Henry IV" (Parts I and II) and "Henry V." Although it will never supplant Verdi's "Falstaff," Getty's work has considerable appeal, especially the orchestral sections.
The recording preserves a 2011 performance by the Munich Radio Orchestra and an international cast (singing in English), conducted by Ulf Schirmer. Falstaff is portrayed by baritone Lester Lynch and the fine mezzo-soprano Susanne Mentzer is Nell Quickly.
While Getty incorporates some Renaissance music, most of the opera is more modern in tone and darker than the Verdi opera.
"Usher House" is derived from Edgar Allan Poe's "The Fall of the House of Usher." The recording is performed by Lawrence Foster conducting the Gulbenkian Orchestra of Lisbon and singers from around the world, including baritone Etienne Dupuis, bass Phillip Ens, soprano Lisa Delan, and the actor Benedict Cumberbatch.
Getty wrote his own libretto and takes considerable liberty with the text, to the extent of making Poe himself (sung by tenor Christian Eisner) a character in the opera. There is a sense of foreboding throughout the work. Both "Plump Jack" and "Usher House" contain the complete librettos.
It is a testament to the accessibility of Getty's music that his works are frequently performed. Last month, at Weill Recital Hall, Conrad Tao played the pieces on the "Piano Pieces" album.
"Usher House" will have its world premiere in June 2014 by the Welsh National Opera, conducted by Lawrence Foster and is scheduled to have its U.S. premiere in 2015 by the San Francisco Opera.
On Nov. 15, Getty's cantata about Joan of Arc, "Joan and the Bells," will be performed in Germany by the Munich Radio Orchestra conducted by Ulf Schirmer. Featured vocalists are soprano Melody Moore and baritone Lester Lynch.