A ginger cat named "Potato" has got his taste of fame on Instagram thanks to his unique set of bulging eyes.
The 5-year-old kitty from Scottdale, Arizona, that seems to be in a permanent state of amazement has people wondering if his natural pair of googly eyes are real.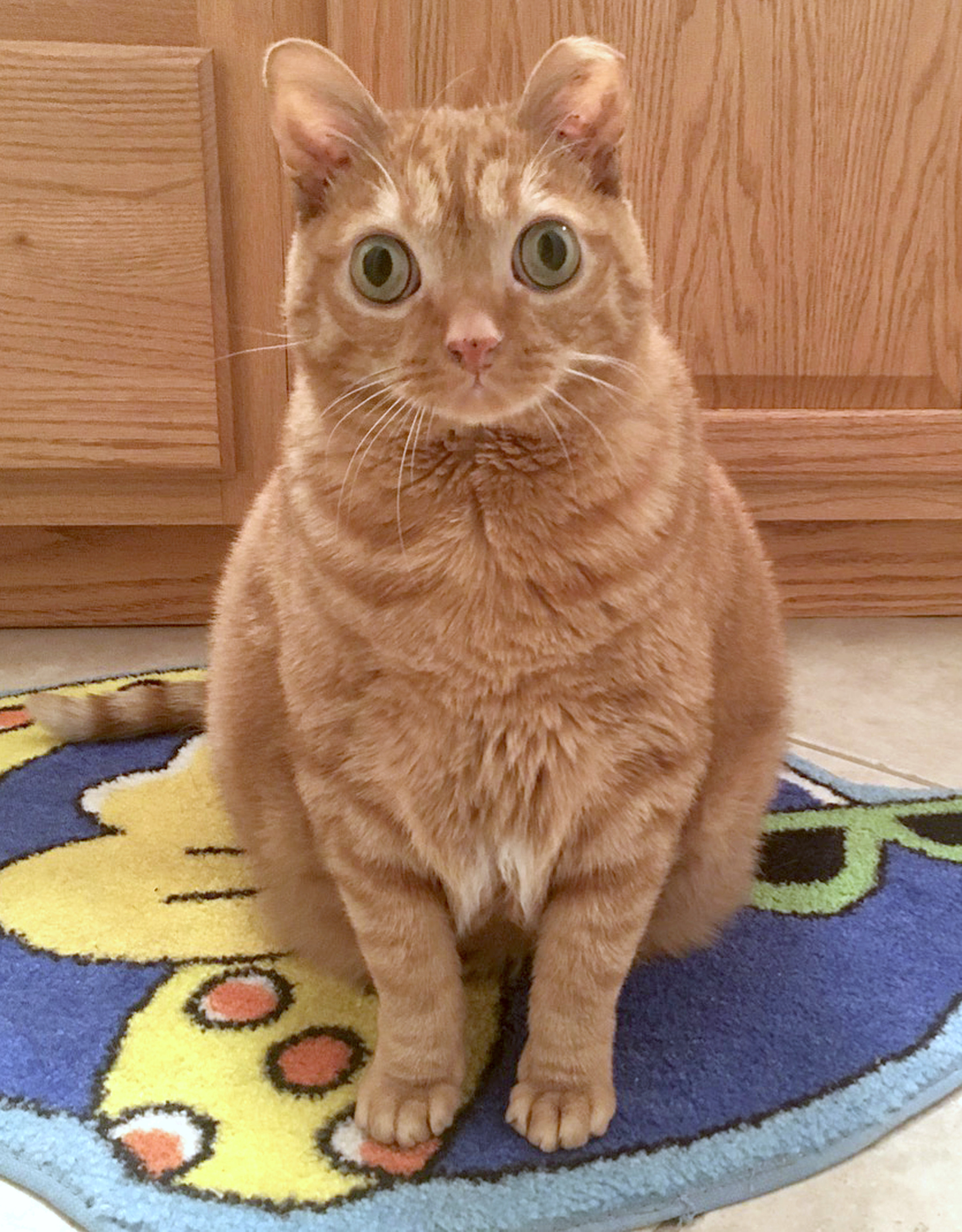 More than two years ago, Ashley Norlien, 21, adopted Potato. As any cat owner, Ashley too started to click pictures of her odd-eyed kitty and upload them on Instagram. Since then, Potato has grown from a "few snaps online to his post as an internet sensation," according to his website.
"People immediately noticed there was something different about his eyes," Ashley said, according to The Metro.
The wide-eyed feline now has a massive following of over 69,000 followers and is adored by fans from around the world for his unique appearance.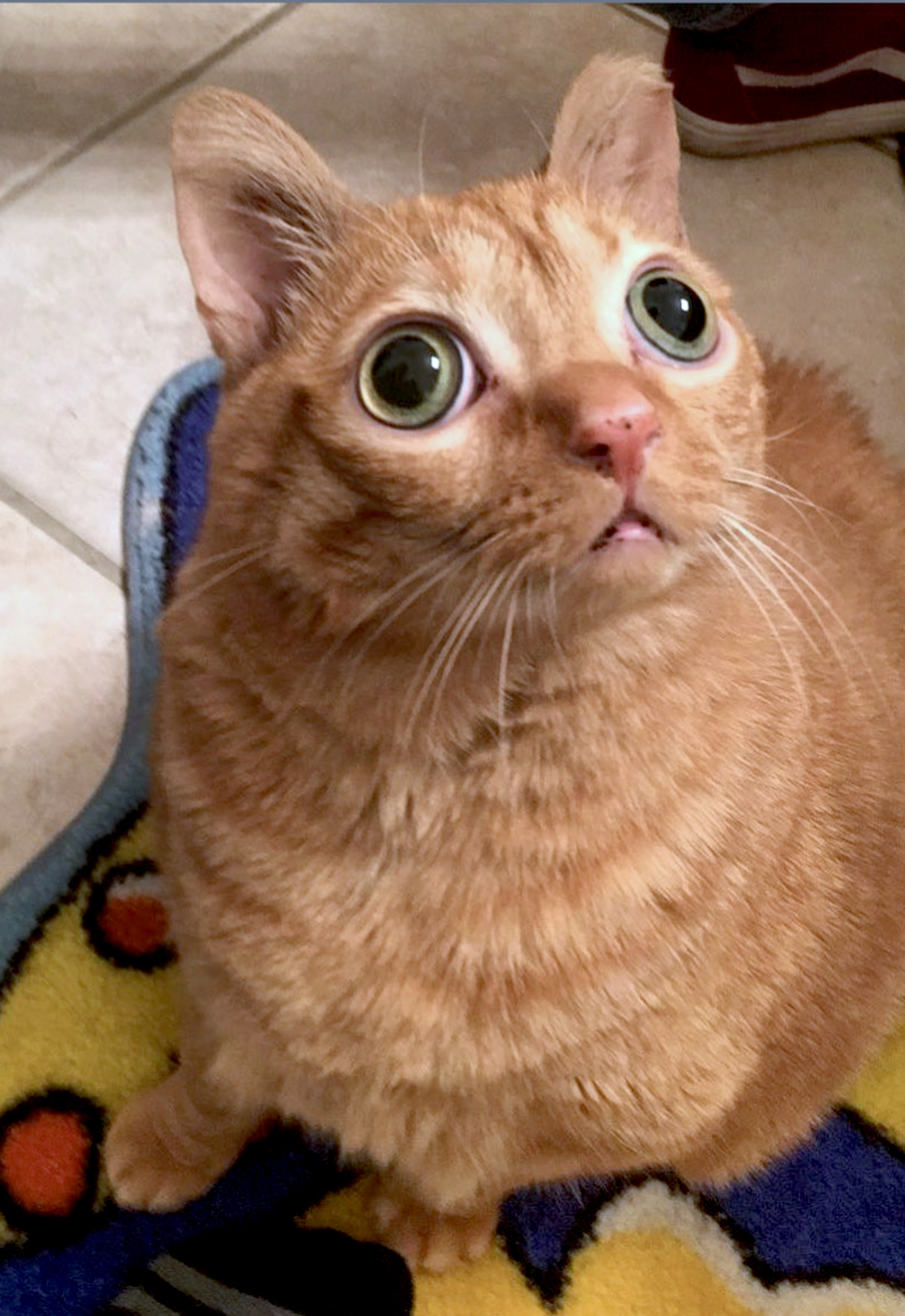 Potato's Instagram feed is filled with pictures of him staring in different angles with his green and black eyes likening him to the fictional character Puss in Boots.
The cat's hilarious Instagram bio reads, "Amateur instagram cat model and entrepreneur."
Followers of Potato are obsessed with his marveling set of eyes. Some of them claim to "love him so much," while others can't seem to get enough of this "cute cat."
Additionally, Potato's appearance has also made many of his followers going through an unpleasant time feel cheered up after looking at him. One Instagram user wrote, "My cat had to be put down recently and seeing this picture of Potato really made me feel better."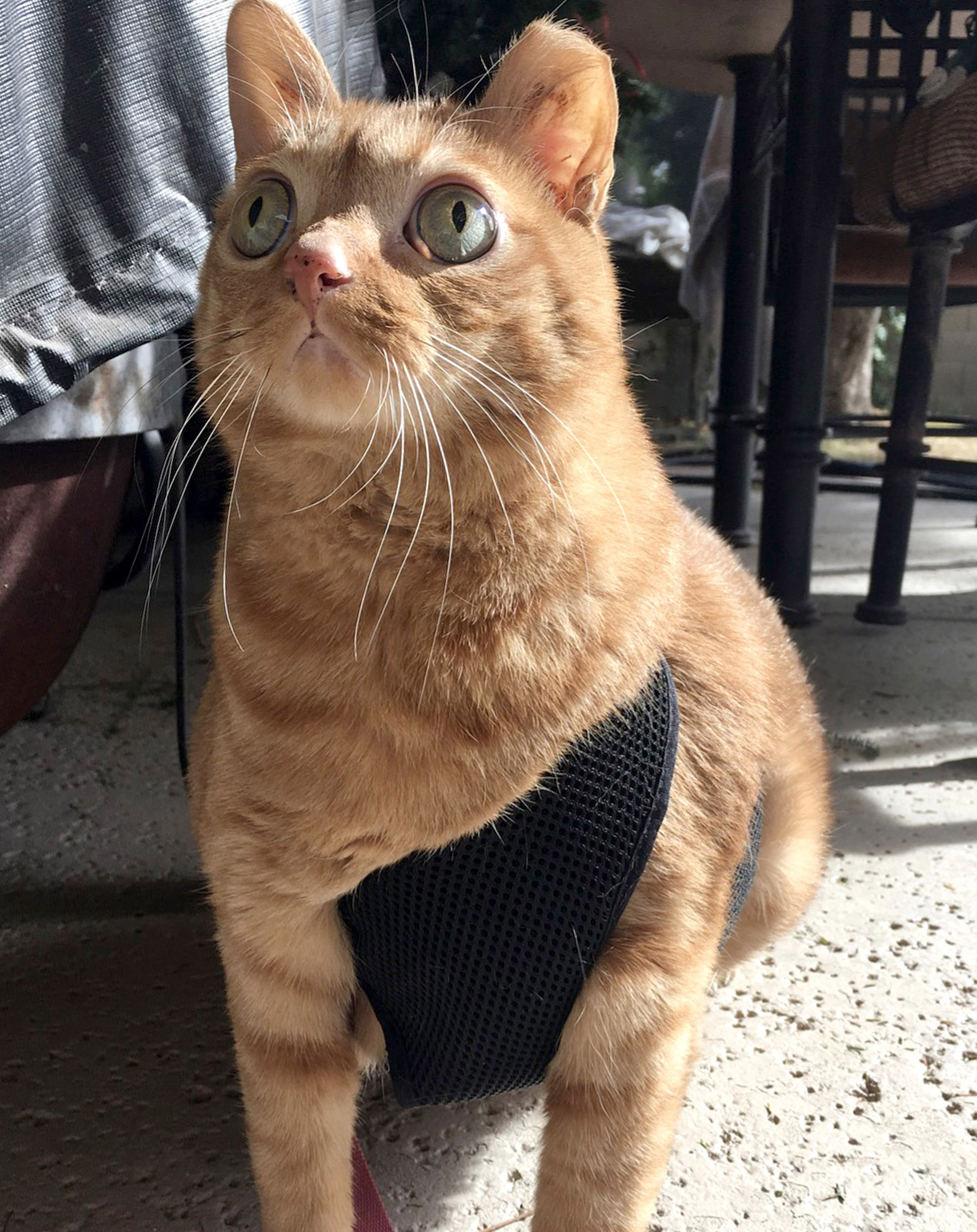 Some social media users have been curious to know more about this feline's eyes to which Ashley reveals she has no particular explanation.
"I don't really know if it's some genetic conditions, but surely it does make a memorable look," Ashley said.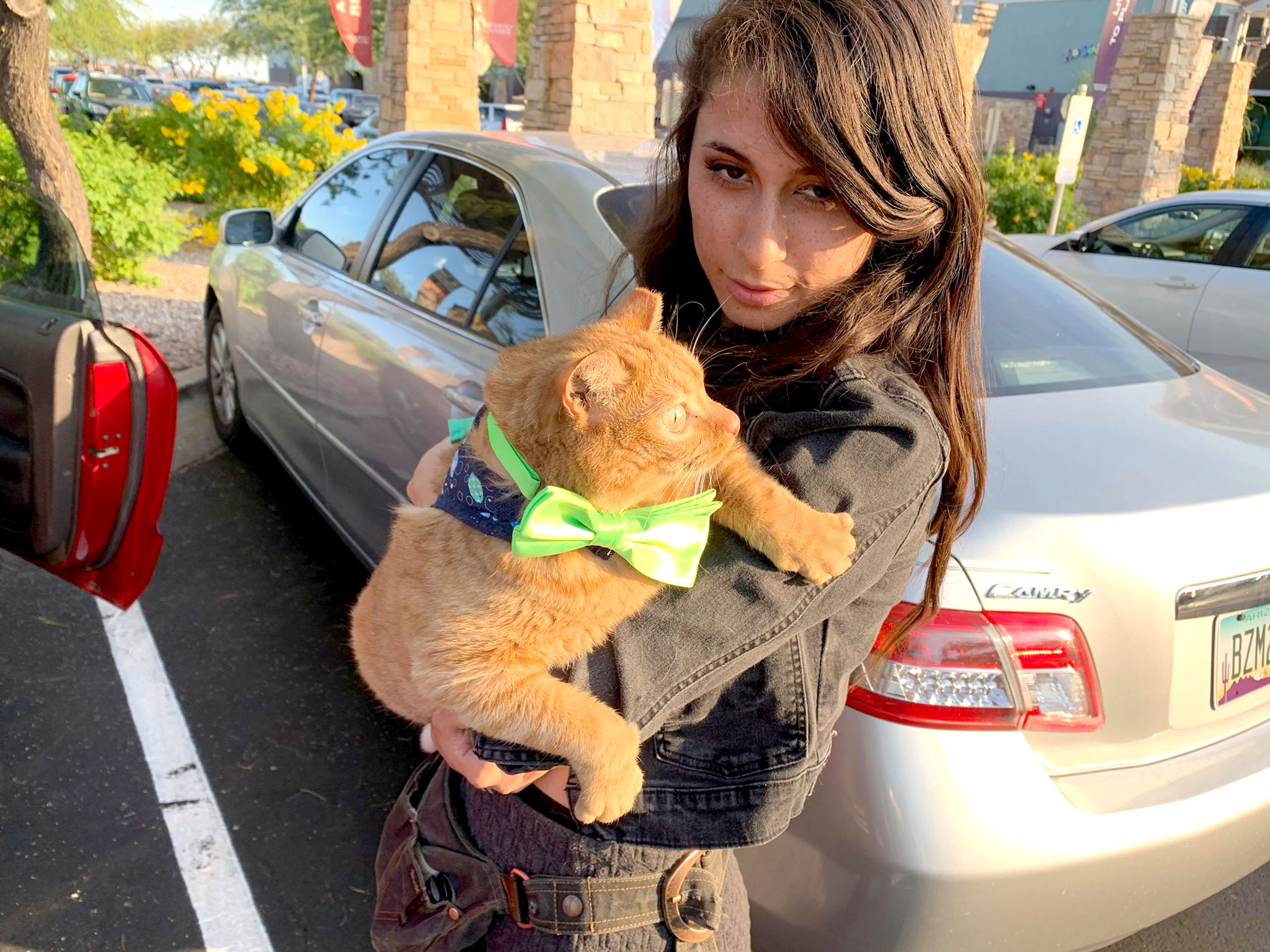 As the cat with an uncommon stare has risen to stardom, his official website features products ranging from apparel to homeware and accessories with a picture of the ginger kitty and his famous odd eyes on it.
However, apart from being an internet celebrity, Potato is just like any other ordinary cat that "sleeps in his little bed at night but really enjoys loafing around and relaxing all day," according to his website.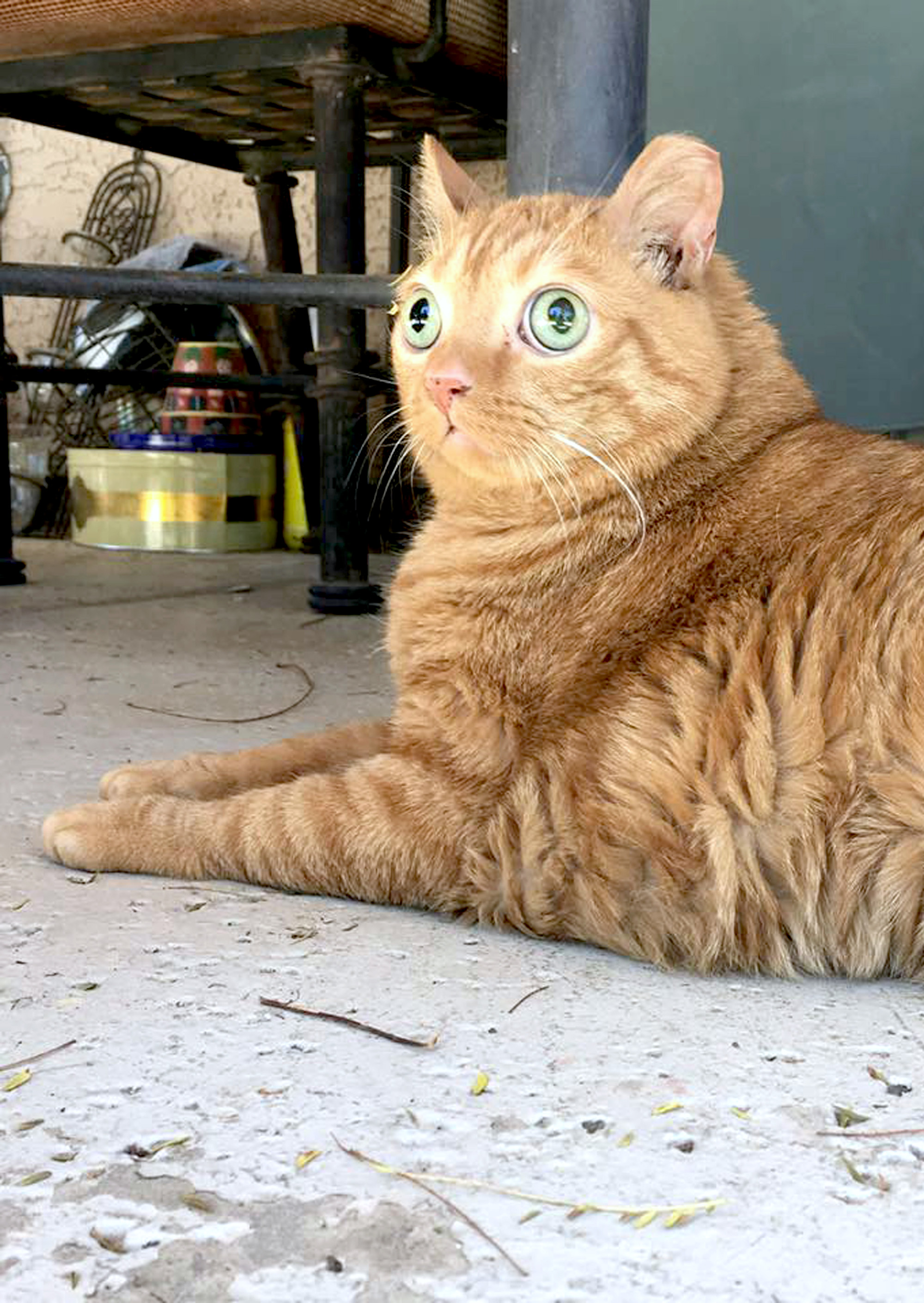 Potato, who is leash trained, enjoys going out on walks too. Unsurprisingly, people who look at him can't escape noticing his unique set of eyes. "It makes me happy to see people's faces react to him on our little walks and shout out to those we've met along the way," Ashley wrote.
However, Potato is not the only feline out there with really big eyes and a permanent look of bewilderment that has become a viral sensation. Kevin, an 8-year-old cat from Australia, has more than 34,000 followers on Instagram. According to The Dailymail, Kevin suffers from hydrocephalus, an accumulation of excess fluid on the brain.
The Russian Blue cat that is partially deaf and blind was given only 6 months to live, but he defied all odds and is thriving.