Barcelona, Spain, a city famed for its rich culture and breathtaking arts, is home to many architectural masterpieces. One of them is Casa Burés, a luxurious residential building meticulously restored from an office complex built in 1905.
Through its imposing façade, this century-old landmark exudes an aged charm, sending an invitation to explore the interior, where its antique beauty and grandiose furnishings mingle with the comforts of the modern world, allowing one to appreciate and admire a timeless classic in an intimate setting.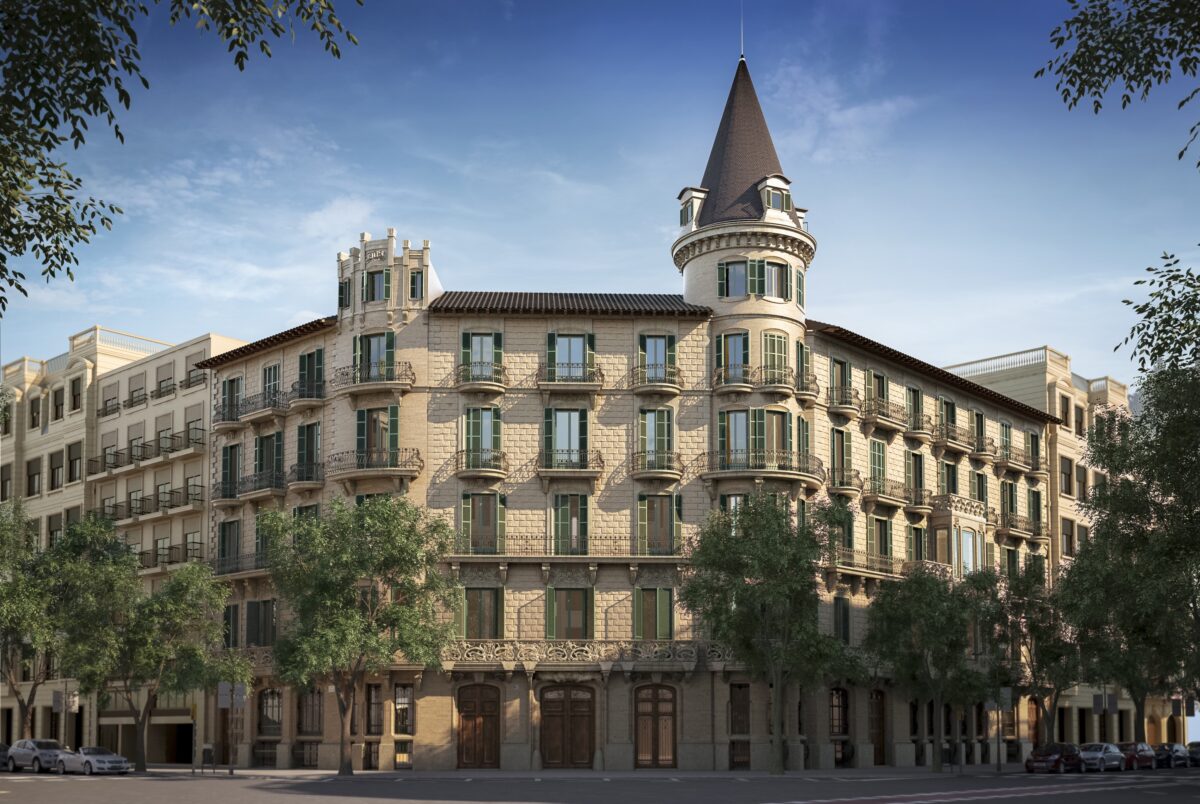 Century-Old Magnificence
Casa Burés was built in the style of art nouveau, an art movement in which artisans expressed their love of nature and romance through everything from stately structures to fine, delicate carvings. In Casa Burés, this style is especially evident in the ceilings, as some of them boast high-relief plaster moldings with floral motifs and other elegant patterns.
Entering these visually dazzling rooms, where vivid details combine with enchanting hues, one feels as if being led into a huge piece of artwork. Throughout the years, however, this artwork suffered from decay and vandalism, and it wasn't until a recent full-scale restoration that it regained its original glory.

Meticulous Restoration
With the aim of preserving the past and its cultural significance, a team of highly skilled artists painstakingly revitalized virtually all aspects of Casa Burés.
After a full-scale analysis, the team selected only the finest materials, such as Vinaixa stone, American hardwood, and Cuban mahogany, which could withstand a number of external factors. These materials were put to use for the restoration of every door, windowpane, ceiling, floor tile, and more, all of which carried the traditional artistic values of the building's past.
With absolute respect for the work of the original craftsmen, the team put in meticulous effort—with their very own hands—to preserve a century of splendor. In addition, they installed modern components to ensure functionality.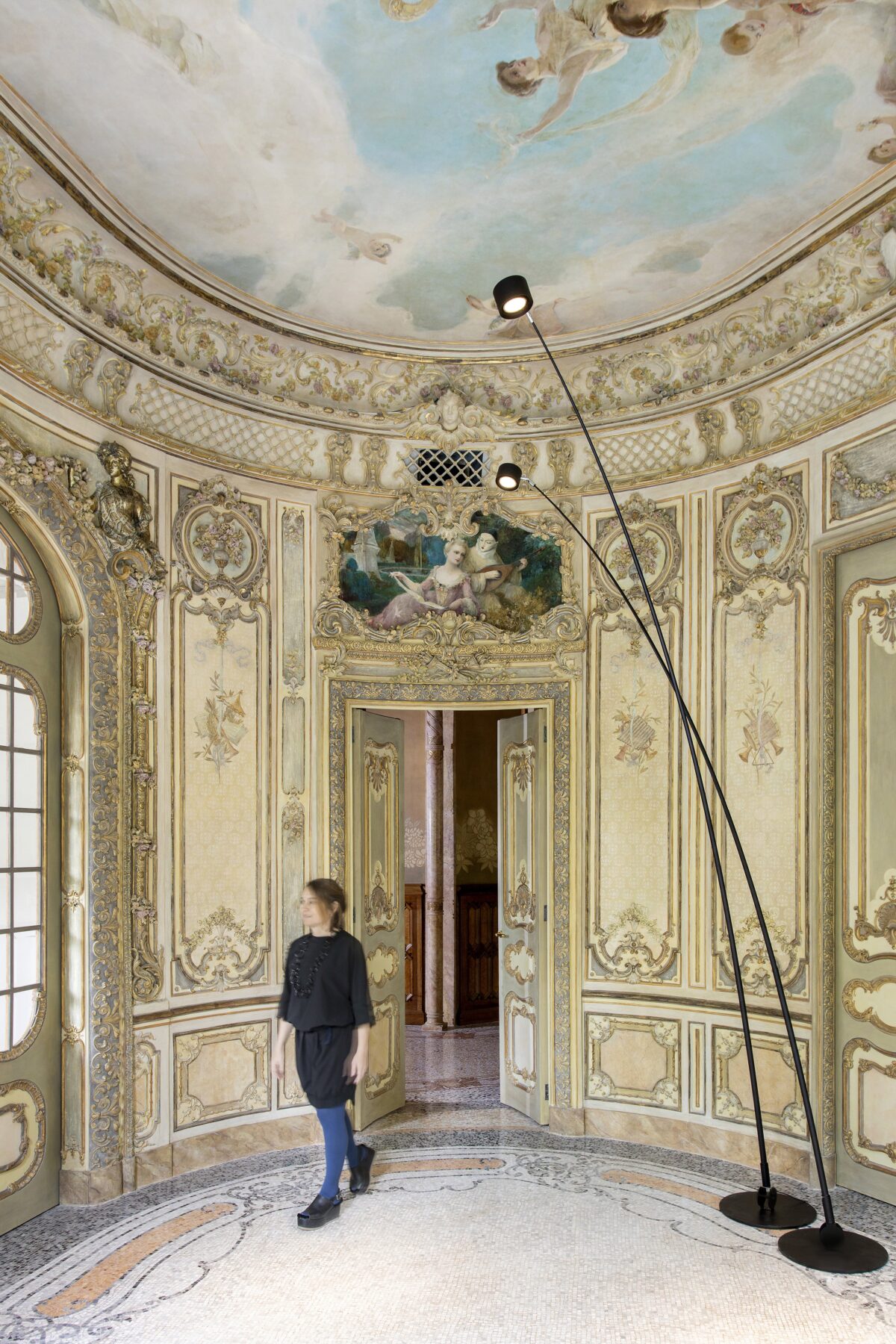 Exclusive Residences
During the restoration process, the ground floor, which originally housed the offices of a textile firm, were transformed into three loft apartments with black iron columns and old-brick walls, to create an ambiance preserving its past industrial aesthetics.
Differing from the ground level's vintage charm, the main floor boasts two noble residences decorated in a traditional or rococo style, celebrating luxury in a traditional sense. With exquisite stained-glass windows, magnificent fresco-adorned ceilings and walls, and a refined selection of furniture, they transport one back in time to experience true grandeur. Of course, with the extensive renovations in place, the space was made even more versatile and comfortable.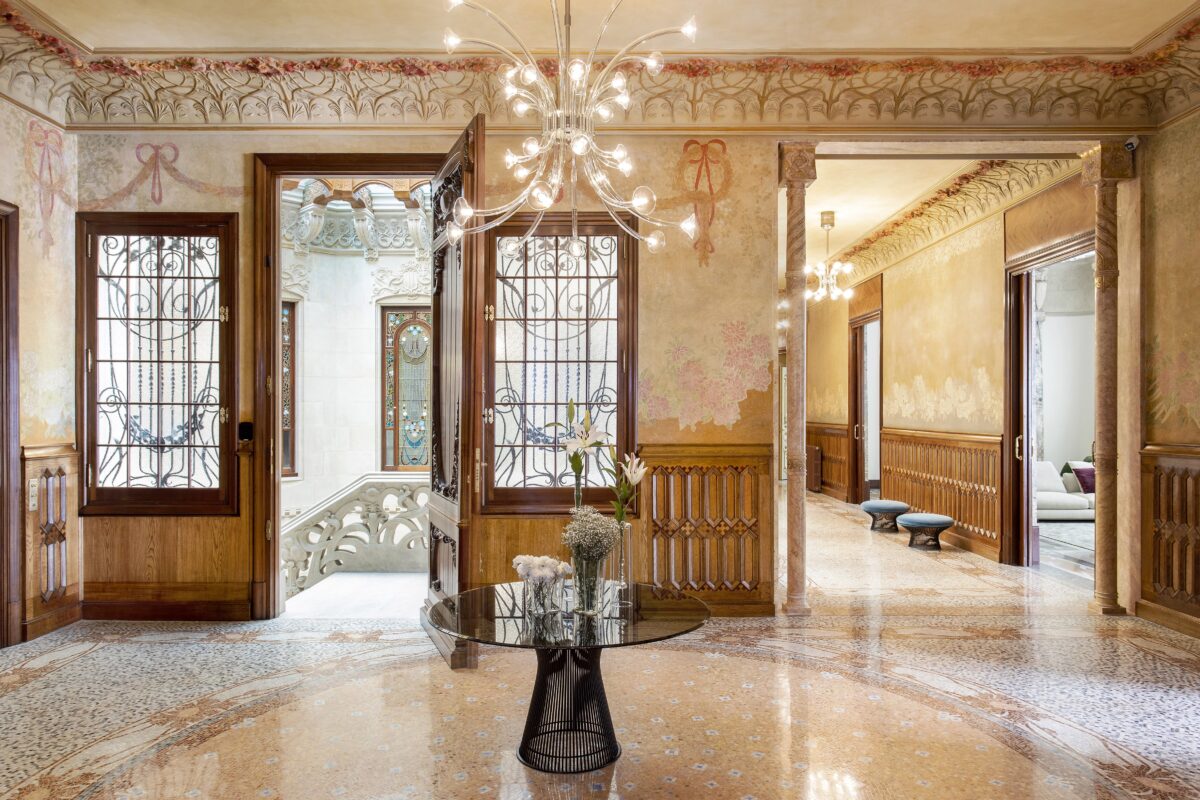 The three floors above the ground level consist of 16 flats and five penthouses, with all of them contrasting the past and the present. Endorsing a contemporary minimalistic living style, these residences are the definition of modern comfort, while also integrating harmonious embellishments such as Nolla mosaics and coffered ceilings.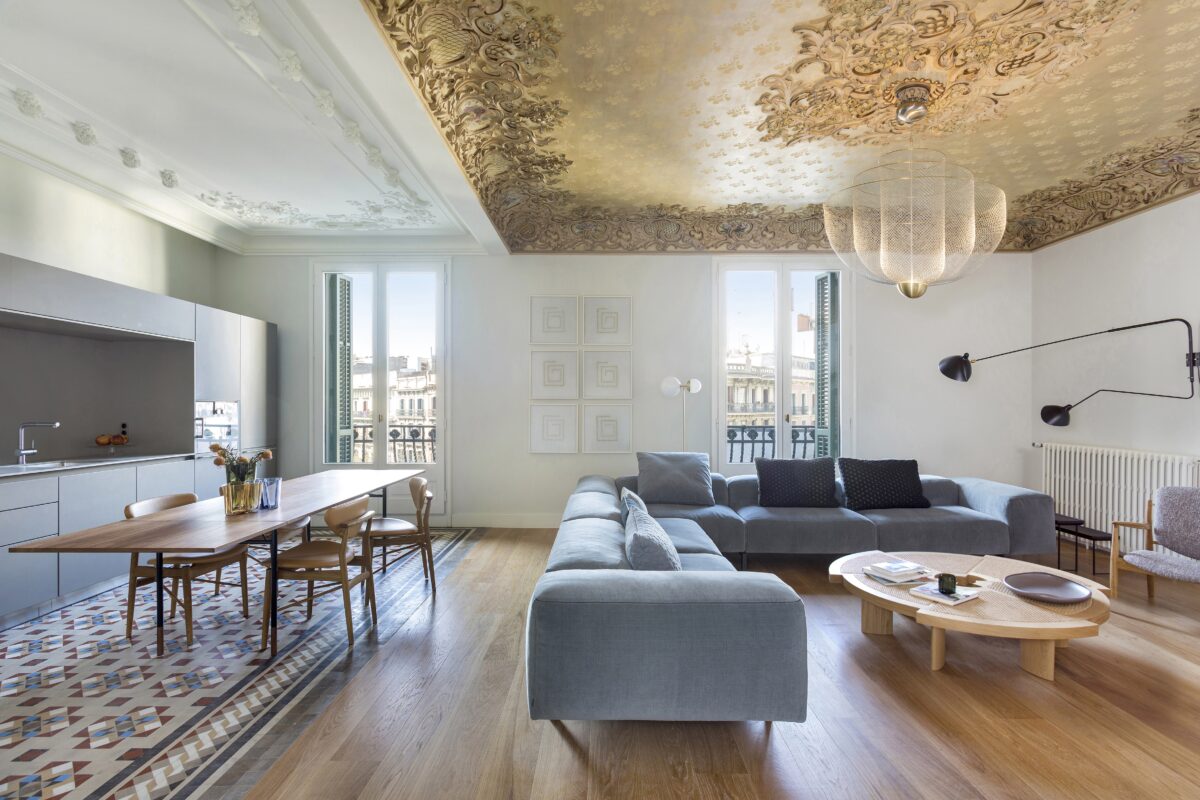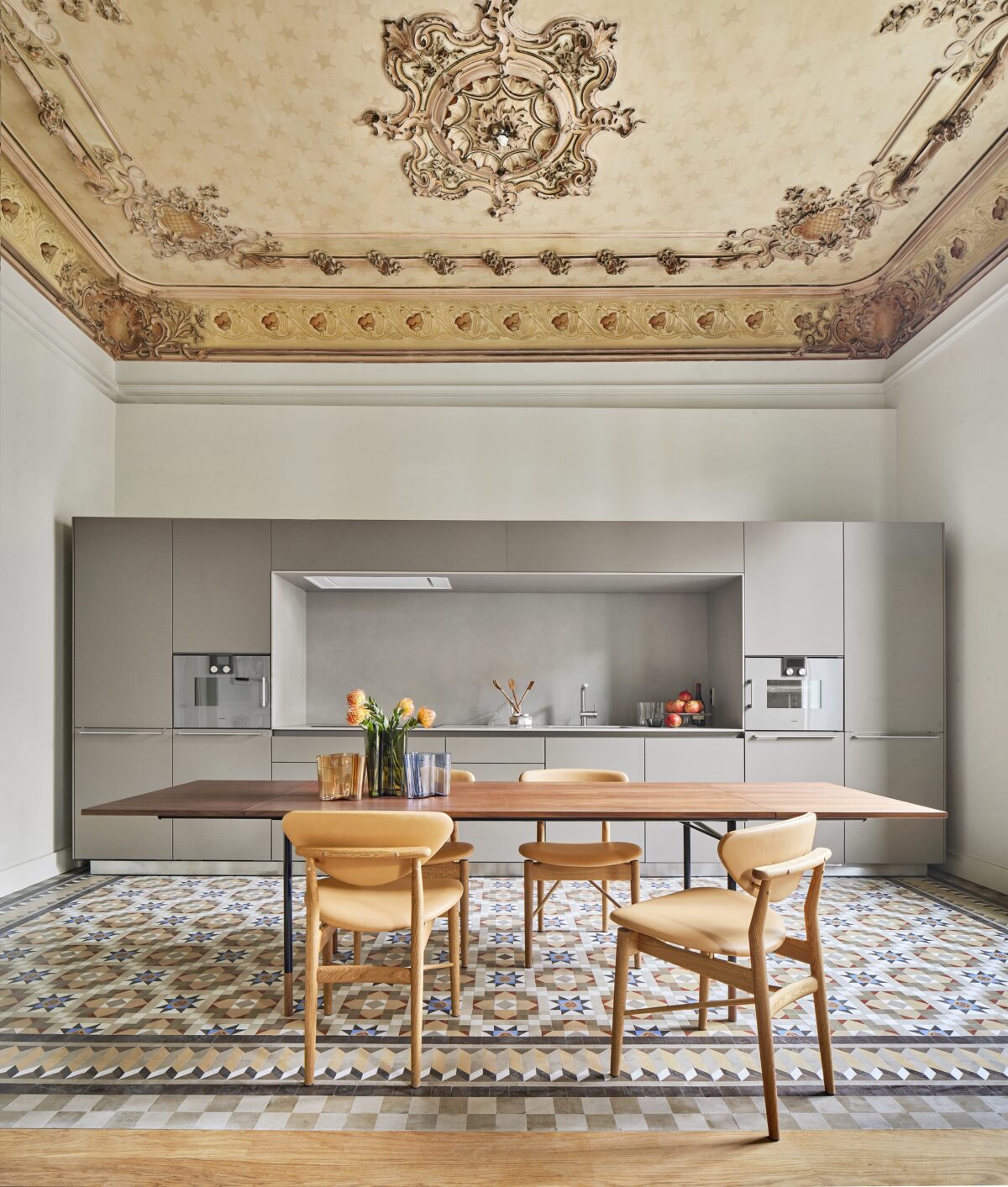 World-Class Amenities
Sophisticated and versatile, this 20th-century masterpiece is furnished with modern amenities. Whether one prefers relaxing in the 79-foot heated indoor pool, wine tasting in the underground cellar, joining friends in the large common dining area, or stargazing from the rooftop pool, there is a form of recreation to cater to every resident.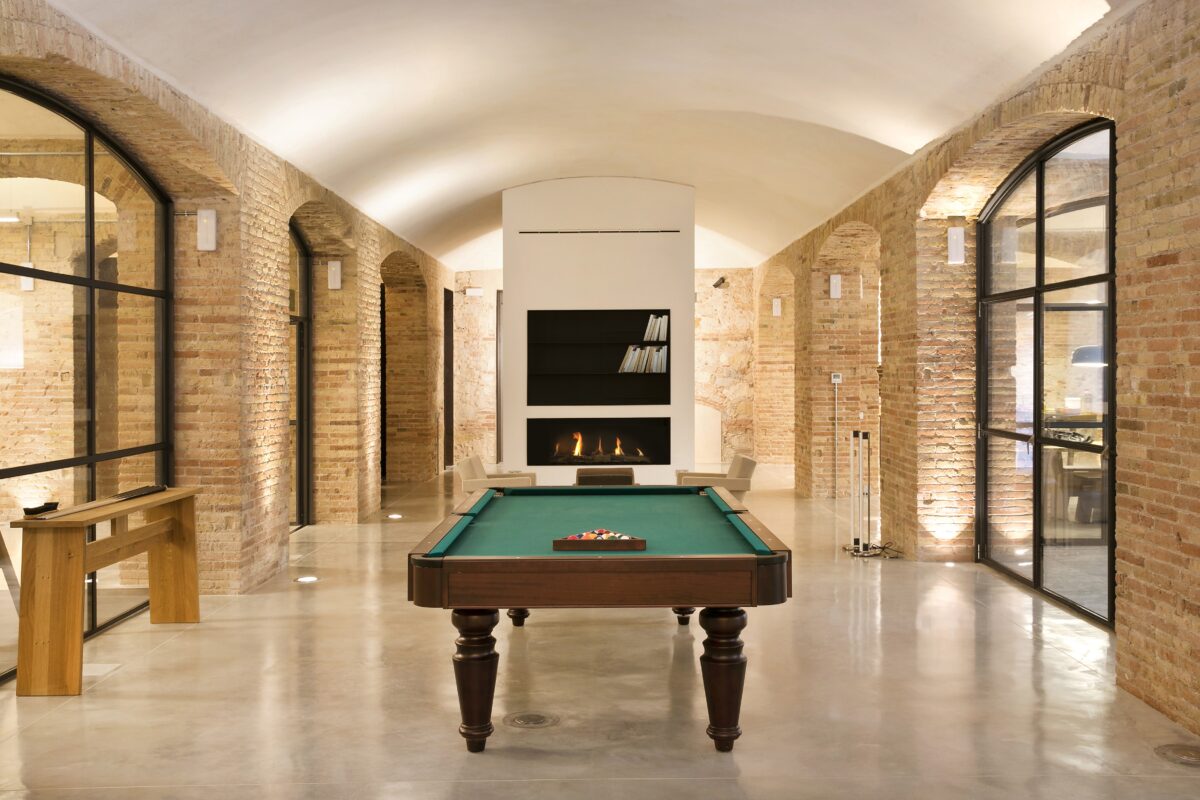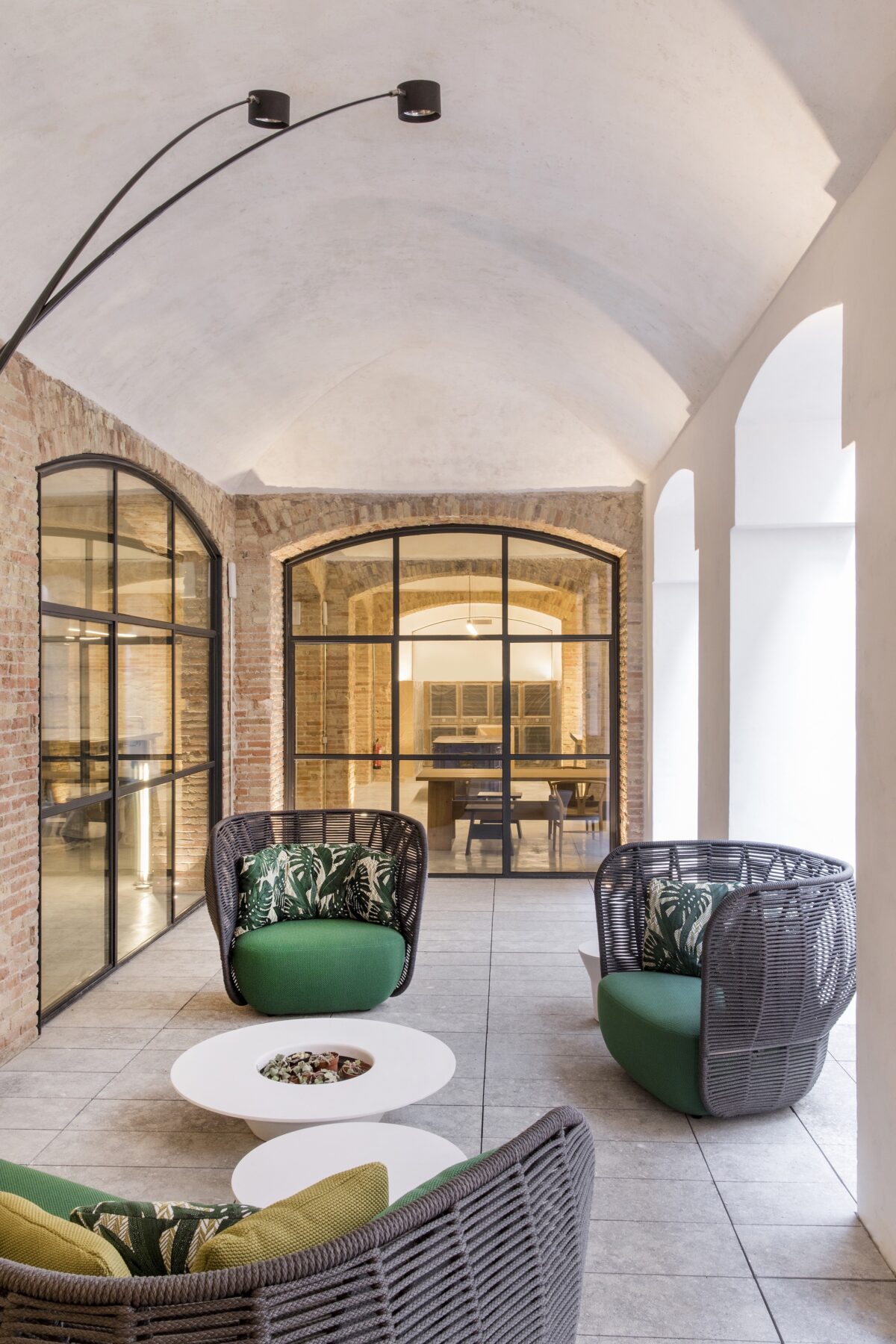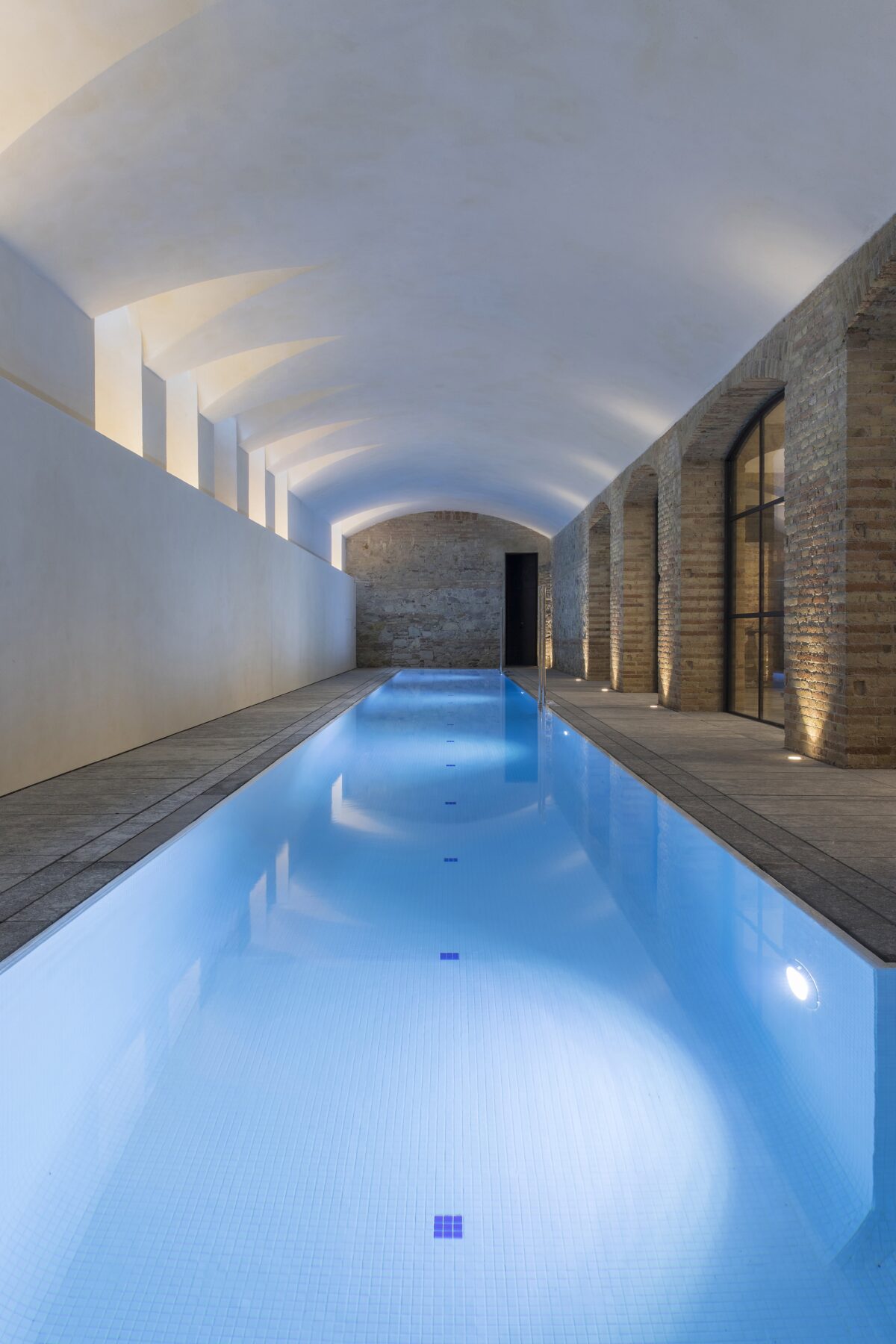 In this forward-looking modern world, where innovations are associated with breaking from tradition, Casa Burés provides a haven for rewinding and appreciating a taste of the past.