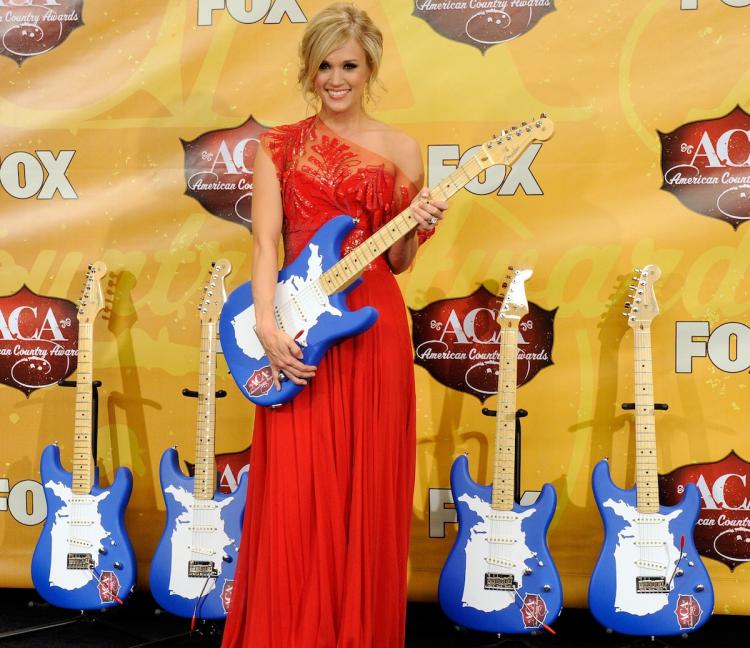 Carrie Underwood, former American Idol, was awarded the Artist of the Year plus five other trophies at the American Country Awards (ACA) in Las Vegas on Monday, Dec. 6.
Underwood, 27, also received awards for Top Female Artist, Top Touring Artist, Top Album for her new album Play On, Top Single for "Cowboy Cassanova," and Top Video by a Female Artist—a total of six awards for all six categories she was nominated in, making her the top winner of the night.
The awards were based on fan votes, and details of all the awards and nominees are listed on ACA's website.
Underwood expressed her gratitude to all her supporters at the ceremony.
"We have had the most amazing year out on the road, but we wouldn't be doing anything if there weren't people out there sitting in that audience," Underwood told the crowd at the MGM Grand Hotel and Casino, according to the Associated Press.
"So to everybody that came out to see us, anybody else out here, you guys are awesome for supporting us like you do. God bless the fans."
Underwood was also named Artist Of The Year in 2010, in April, at the Academy of Country Music Awards.