Carolyn D. Palmer is one of the world's most renowned sculptors, and her work has been featured at notable landmarks and in private collections. Palmer recently spoke with The Epoch Times about her passion for the craft, and her recent projects.
Palmer has been interested in sculpture from the time she could walk. She would make works out of sand in the sand box and at the beach, and was always interested in faces and figures.
She studied art at Nazareth College, and graduated cum laude with a degree art education. While she took many courses, she only took one class in sculpture.
However, she would learn from the great masters throughout her travels to places like the Louvre in Paris, and the Uffizi Gallery in Florence, Italy. For instance, she honed her skills by studying some of her greatest influences such as French sculpture Jean-Baptiste Carpeaux.
"I like to look at sculptures that show personality, and depth, and spontaneity," Palmer told The Epoch Times.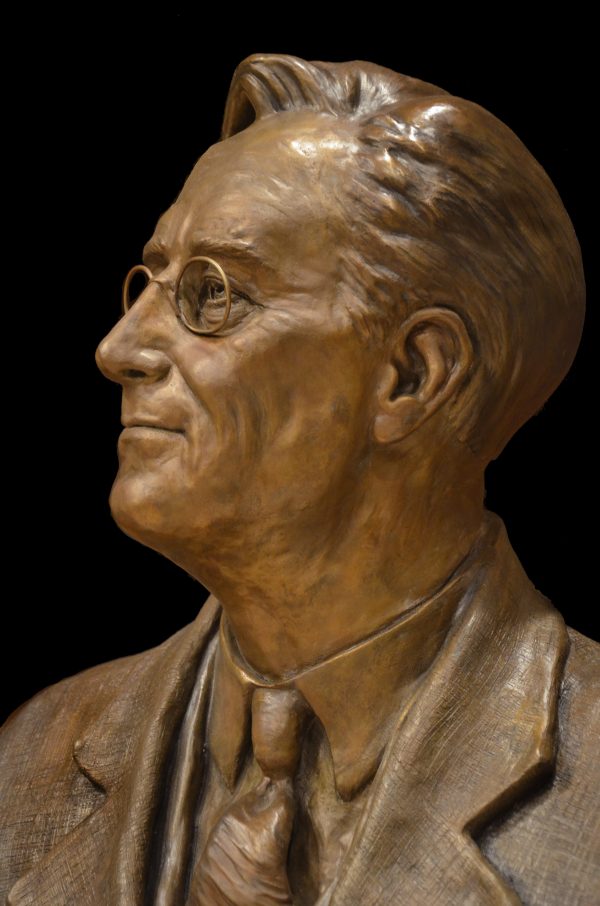 One of her favorite pieces is "The Negress," by Carpeaux. According to Palmer, the piece was intended to be the personification of the continent of Africa, and was meant to illustrate the horrors of slavery.
It's the passion and the way the light hits the piece that is most moving for Palmer, and she works diligently to evoke the aesthetic of the subjects she sculpts.
"The most challenging [part] is to bring forth the actual essence and the spirit of the person," Palmer explained.
The Creative Process
Palmer uses different mediums when she sculpts. She begins by using a malleable French clay called Le Beau Touché to make a mold. She then makes a duplicate hollow lost-wax figure from the mold. Then the foundry takes over, and casts the piece into bronze or marble.
Palmer has worked on many memorable works, and her more recent pieces are truly stunning. The Franklin Delano Roosevelt Presidential Library in Hyde Park, New York commissioned her to create two bronze busts of FDR and Eleanor Roosevelt.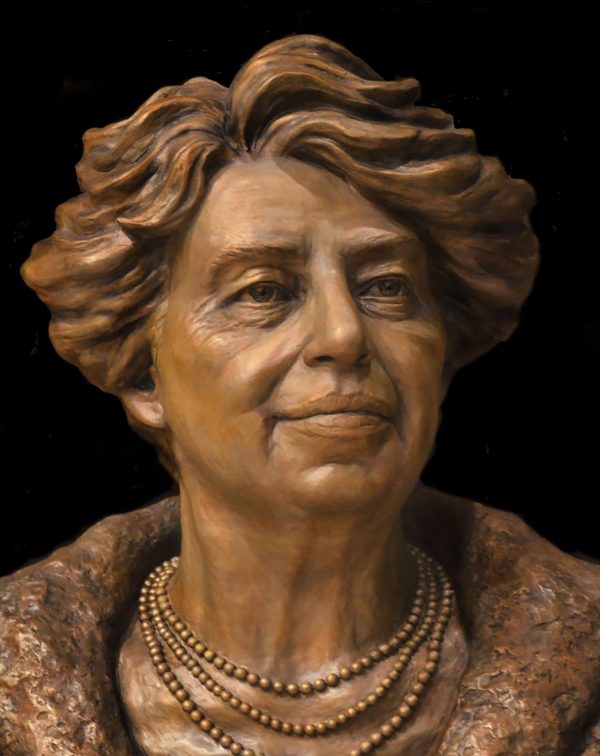 Her fifth and sixth editions of the Roosevelt busts are on Norman Rockwell's "Rockwell, Roosevelt & The Four Freedoms" international tour. They are currently being featured at an exhibit in Washington D.C. as part of a seven-city tour that will culminate in Normandy, France.
"I'm so grateful. Very very grateful. Very elated, grateful, and also when you're next to such a great master I just feel humbled," Palmer explained, referring to being displayed alongside Rockwell.
St. Patrick's Cathedral also commissioned Palmer to create four bronze busts of Pope Francis, Pope John Paul II, Pope Benedict XVI, and Pope Paul VI, all of whom visited the cathedral.
With an acute attention to detail, Palmer researched where each pontiff was from in order to accurately depict their respective crucifixes. The entire process took her about two years.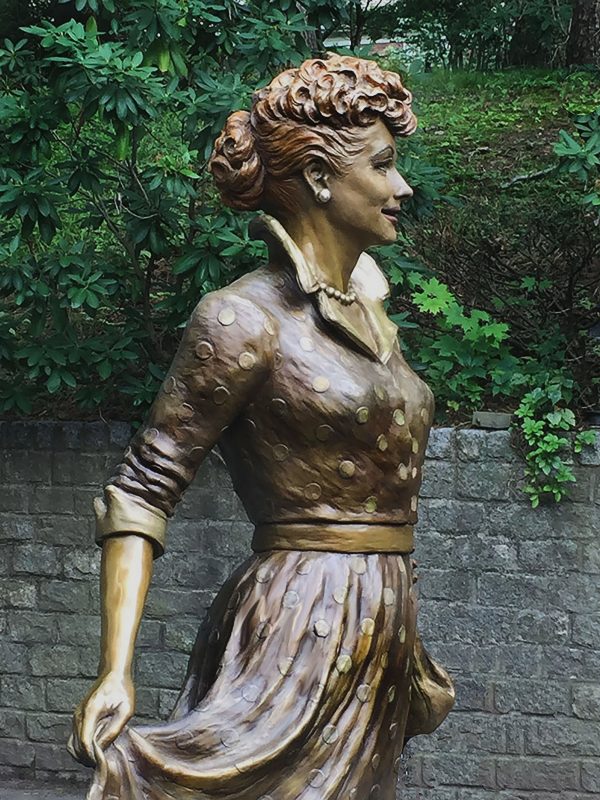 Palmer also won a national competition amongst 68 sculptors, and was commissioned to build the replacement statue of Lucille Ball for Lucille Ball Park. The previous sculptor had been heavily criticized for his work, and Palmer sympathized with him and was under a lot of stress to produce something laudable.
No matter who Palmer is sculpting, she strives to evoke the essence and spirit of the subject. Whenever her work is recognized she feels grateful, but she tries to look ahead.
"I just keep my eye on the future with more work," Palmer said.