It was July 2010, and Aaron Negherbon had just sent a 45-pound birthday care package filled with toothpaste, soap, and Gatorade powder packets to his friend who was a company commander in the U.S. Marine Corps on deployment in Afghanistan.
Shortly afterward, his friend sent him an email thanking him, but told him that he had given all of the items to the approximately 150 men under his command. Negherbon had assumed they had all the supplies they needed, but his friend told him that wasn't the case.
He informed Negherbon that they needed stethoscopes, gauze, gun lubricant, and other essential supplies for combat.
"It was pretty darn shocking. It was really my call to action to, just initially, just help him and his guys out," Negherbon said.
Word quickly spread in Afghanistan that there was a civilian in the United States who could provide much-needed provisions, and the requests started to trickle in.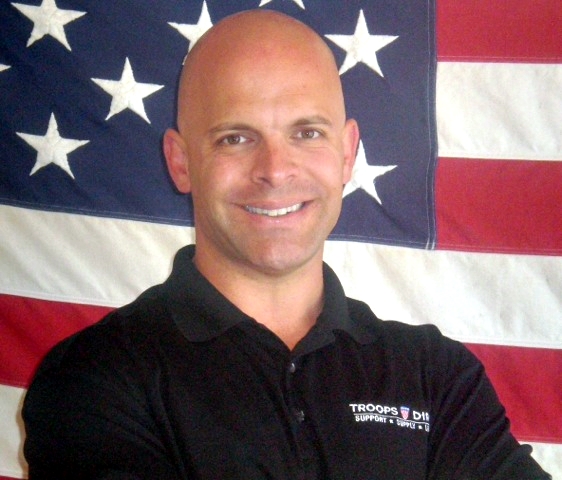 As fall and winter approached, troops were asking for warmer gloves, insulated jackets, heavier socks, and basic nutritional and hygiene items.
Negherbon had been in the mortgage lending and property management business for seven years, and was balancing both his job and his military supply project. His father had asked him which he cared about more. Negherbon quit his job at the beginning of 2011, and that's when his project became his nonprofit, Troops Direct.
"I believed it was the right thing to do," Negherbon said.
The Operation
Everything Troops Direct does is request-based. Deployed military members can contact the organization, and tell them specifically what they need. The organization will then vet the request, and in most cases, will source and ship the items within 48 hours. The packages then arrive seven to 10 days later anywhere on the planet.
The operation is funded by private individuals and foundations and doesn't accept any taxpayer money. Furthermore, approximately just 1 percent of the donations go toward administrative costs.
Negherbon and Troops Direct have sent tens of thousands of care packages during the past nine years. What's particularly gratifying for Negherbon is when he hears about a unit that he sent supplies to successfully completing a mission, and the lives that are saved as a result of his operation.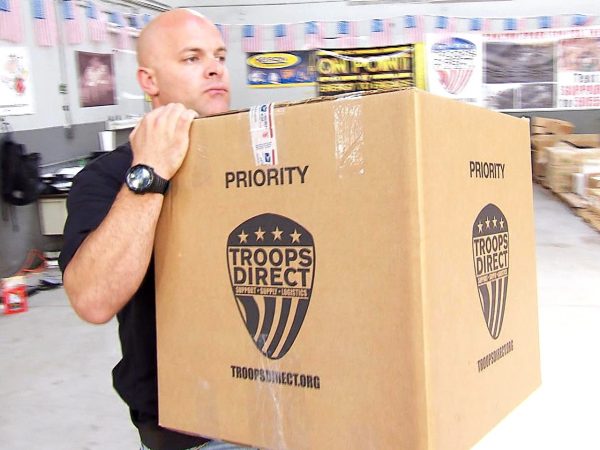 In one instance, there was a special operations team that had a generator fail. This generator was the only power source the unit had for lighting, communications, and electronics. They tried to contact their supply line, but there was a 12-month backorder on the parts they needed to fix the generator.
They sent a request to Troops Direct, and Negherbon and his team were able to send the parts in duplicate to Afghanistan in about 14 days.
In another instance, they received a request for Just for Men hair dye. Normally, Troops Direct only sends supplies essential for nutrition, hygiene, and combat. However, this was a unique request.
Special forces and special operations soldiers often grow beards to blend in with the local population in the Middle East, and the soldiers with blond and red beards were getting shot at more than the soldiers with black and brown beards. Thus, the request for hair dye.
Home and Abroad
Negherbon also created Cops Direct, which is an offshoot of Troops Direct, to help supply local law enforcement with first responder medical supplies.
Cops Direct supplies police departments with tourniquets, CPR masks, and other trauma supplies. Often, before paramedics can arrive on the scene, the police are the first to render aid and need the supplies to do so.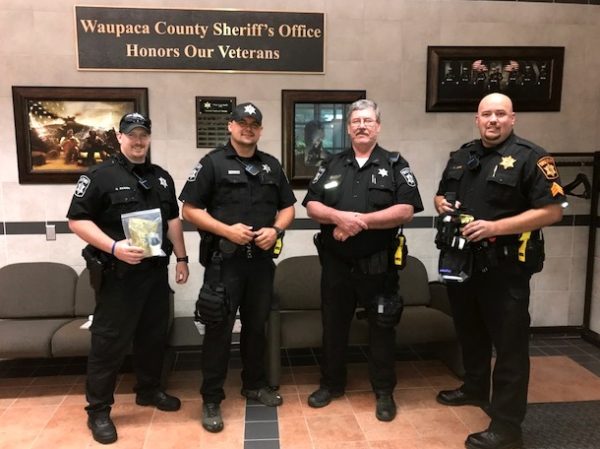 One of the items they send is called the downed officer kit. The kit is custom-built for the needs of the everyday police officer to treat a wounded officer or civilian.
Soldiers and police officers have reacted with great appreciation and gratitude. Sometimes they ask if there's a catch, but there is none.
"We know that we have saved lives. We know that we have helped accomplish missions both at a police and a military level because they have told us so," Negherbon said.
People can donate to Troops Direct on their website.