European travel plans canceled? Recreate your trip domestically at these destination dupes across the United States.
Nothing can replace the thrill of crossing the pond, but you'll certainly have your social media followers fooled.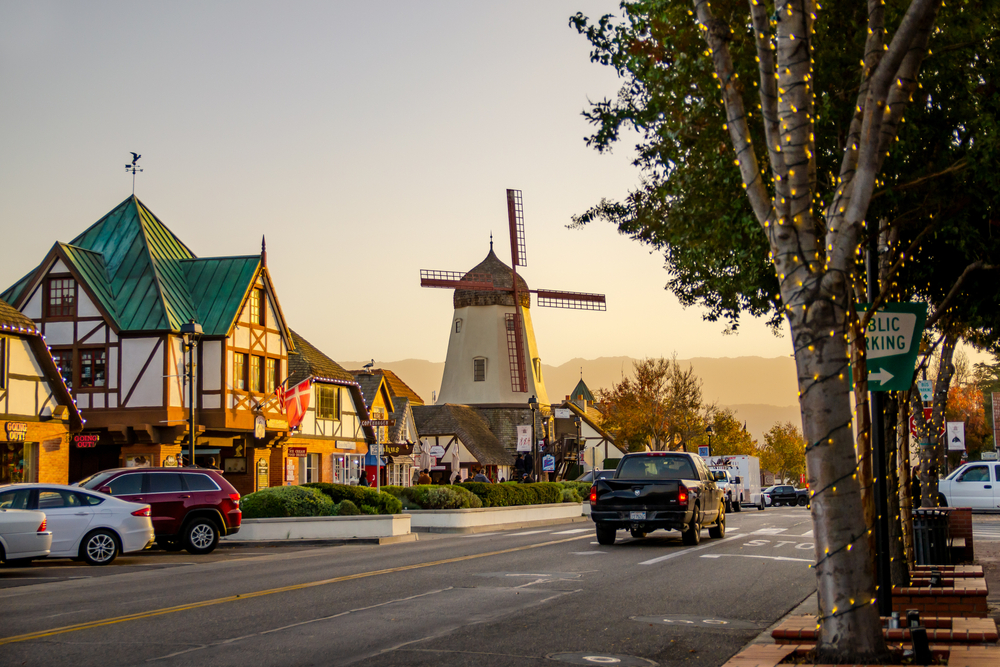 Solvang, California, Instead of Denmark
If you were hoping to visit Denmark this year, you're likely out of luck. But one post from Solvang, California, and you'll have your social media followers wondering how you managed to maintain your original travel plans. The city of Solvang calls itself "a little slice of Denmark in Southern California," and it's exactly that. The town features Danish-style architecture across its hotels, restaurants, wine tasting rooms, and art galleries. Located outside Santa Barbara in the Santa Ynez Valley, Solvang also features the Elverhoj Museum of History & Art, which explores the city's Danish heritage through personal stories and photographs, and Hans Christian Andersen Park, named for the famed Danish writer.
Grab a kringle at Olsen's Danish Village Bakery, owned by a fourth-generation Danish American baker, to round out the experience.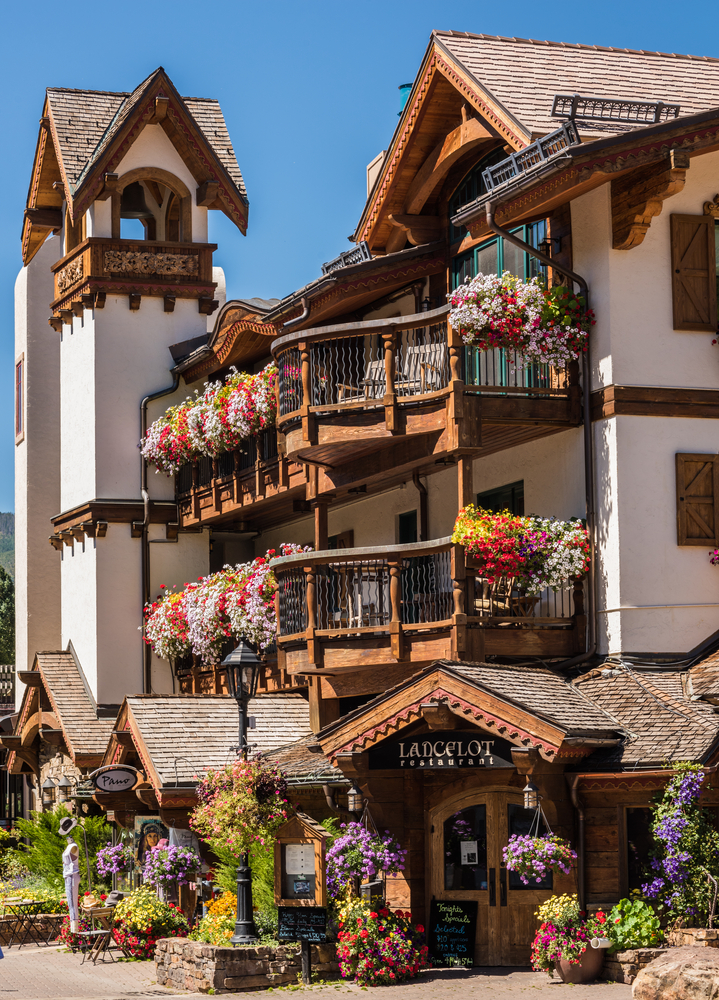 Après-Ski in Vail, Colorado, Instead of the Swiss Alps
The Swiss Alps may be the heart of all things après-ski, but Vail, Colorado, isn't too shabby of an alternative—and, in fact, was modeled after Zermatt. You may not be able to make it to Switzerland this year, but in Vail, you'll find cobblestone paths lining pedestrian villages and the traditional medieval architecture you were hoping to enjoy from a historic European ski village—not to mention world-renowned slopes, fresh powder, and a lively après-ski culture. Stay at Sonnenalp for the full experience, from a ski concierge and fireplaces to schnitzel and fondue in the onsite Swiss Chalet restaurant.
Further out along the Rockies, the town of Ouray, Colorado, is nicknamed the "Switzerland of America."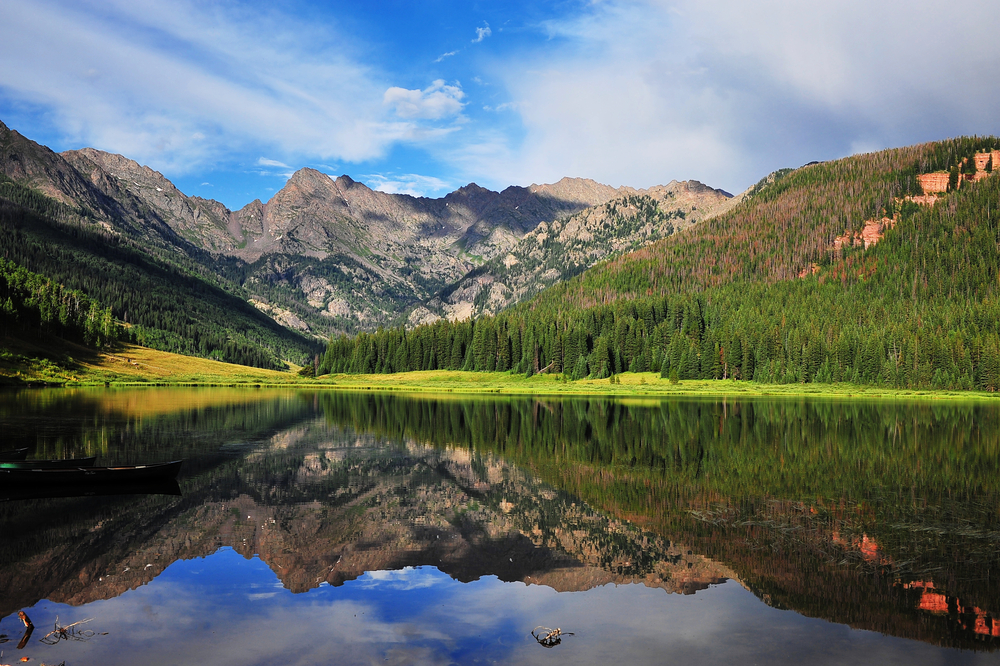 Boise, Idaho, Instead of Basque Country
You don't have to trek all the way to Spain's western Pyrenees to get a taste of Basque country—in fact, you might be surprised to find a hearty dose of Basque culture in Boise, Idaho. Because Basque immigrants could exercise their cultural traditions freely in Boise, including herding sheep and operating boarding houses, the capital city is home to the largest concentration of Basque people outside of Spain. Visitors can sip glasses of kalimotxo—composed of equal parts red wine and Coca-Cola served over ice—and instead of the Running of the Bulls, catch the annual Trailing of the Sheep Festival in Sun Valley. Also on the itinerary should be heaping helpings of paella, pelota lessons at the local fronton courts, and a visit to the Basque Block, a group of businesses and cultural centers that preserve Basque culture.
Looking for a totally different taste of Spain? Head to St. Augustine, Florida, the nation's oldest city, discovered by Spanish explorer Juan Ponce de León in 1513. Enjoy Spanish colonial architecture and the Castillo de San Marcos, a 17th-century stone fortress with views of the St. Augustine Inlet.
Holland, Michigan, Instead of the Netherlands
No need to guess how Holland, Michigan, got its name: The city was built to resemble its namesake by Dutch settlers fleeing religious oppression and economic hardship in 1847. Between the Veldheer Tulip Gardens, the DeZwaan Windmill (the only working authentic Dutch windmill in the United States), a Dutch theme park, and the city's rich and authentic Dutch heritage, you may just catch yourself wondering if you've teleported to the Netherlands.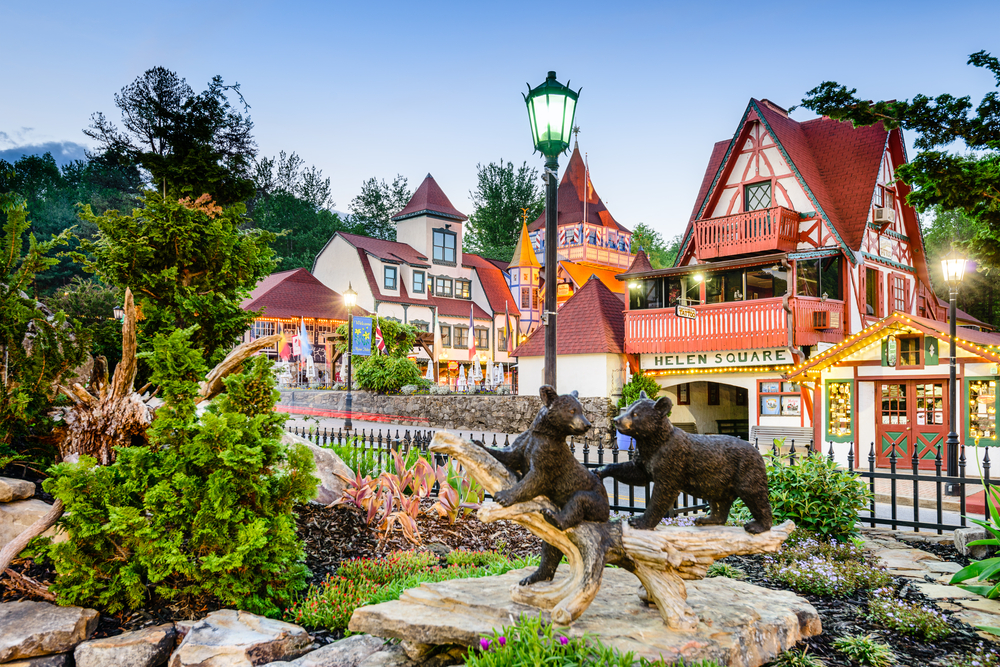 Helen, Georgia, Instead of Bavaria, Germany
Helen, Georgia, claims to reward visitors with "the charm of Bavaria in the heart of the Blue Ridge Mountains." One glance at the tiny town square and you can certainly see why. The northeast Georgia mountain town features vineyards and Bavarian-style buildings—complete with gingerbread trim, cobblestone alleyways, and Old World towers—in an alpine setting. The German heritage isn't authentic, but the town is undeniably charming.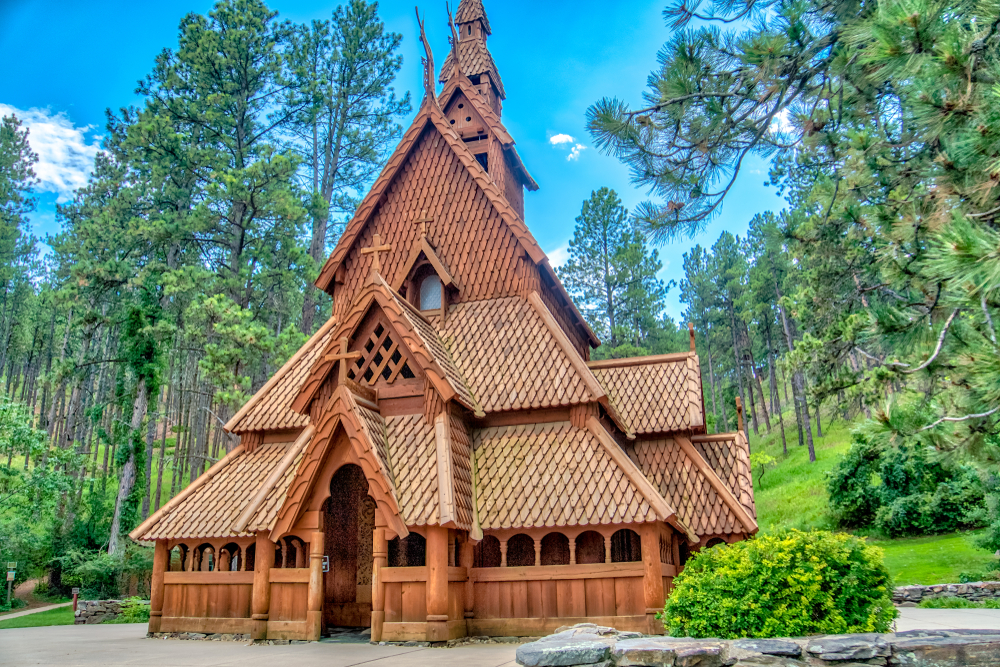 Rapid City, South Dakota, Instead of Laerdal, Norway
While Rapid City, South Dakota, is perhaps best known as the gateway to Mount Rushmore, American history isn't the only thing attracting visitors: Those interested in Norwegian culture and architecture will be delighted to discover an exact replica of the Borgund Stavkyrkje—or Borgund Stave Church—in Laerdal, Norway, tucked away behind ponderosa pines on the western side of Rapid City. The old stave church was located in the village of Borgund and served as the church for the Laerdal parish until 1868. A replica was built in South Dakota because of the population of Norwegian Lutherans in the surrounding area, and in 1960, a Lutheran radio station wanted to expand with a location that listeners could visit. The replica was constructed using blueprints from the Norwegian Department of Antiquities.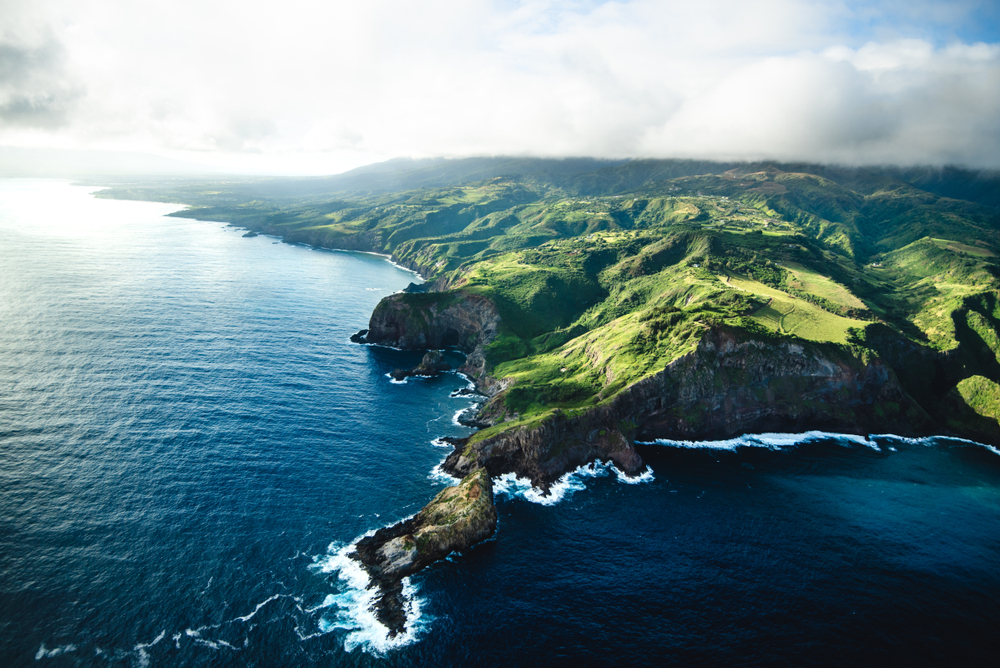 Maui, Hawaii, Instead of Madeira, Portugal
An article in USA Today compares Maui to Madeira, Portugal, and the appearances of the two destinations certainly have similarities, despite the differences between Hawaiian and Portuguese cultures. Maui may not have the cable cars and malasadas you'd find in Madeira, but its beaches, volcanoes, waterfalls, and untouched Pacific beauty provide a transportive vacation of a different (and equally enjoyable) breed.
California Wine Country, Instead of Tuscany, Italy
There's nothing like the Italian countryside, but California's wine country comes pretty close. Napa Valley has over 400 wineries set amid the same rustic yet elegant setting of the world's most renowned wine region. The replica 13th-century Tuscan castle Castello di Amorosa in Calistoga is a popular destination for visitors hoping to transport themselves under the Tuscan sun, but Allegretto Vineyard Resort in Paso Robles, and the Temecula Valley region, an hour from San Diego are also satisfactory stand-ins for that long-awaited trip to Tuscany, at least until international travel is back on the table.
Enjoy wine tours, tastings, and more in California's many rolling, golden miles of grape-laden vineyards—just like Tuscany, but a bit closer to home.
Bonus: California's Lost Coast, Instead of New Zealand

This isn't related to Europe, but if you were dreaming of a visit to the black-sand beaches of Karekare, New Zealand, consider opting instead for a trip to Black Sands Beach on California's Lost Coast, a region in Humboldt and Mendocino counties so named because the area is mostly natural and undeveloped. Offering a wild experience to hikers and backpackers, the region is not accessible by any major roads and provides an off-the-beaten-path adventure.
Skye Sherman is a freelance travel writer based in West Palm Beach, Fla. She covers news, transit, and international destinations for a variety of outlets. You can follow her adventures on Instagram and Twitter @skyesherman