If you've ever felt nostalgic about reading the cartoon sections of newspapers, like many of us used to back in the day, I can assure you, you're not alone.
Alongside funny page staples, Calvin and Hobbs, Garfield, and B.C., you may recall those sneaky "spot-the-difference" pictorial puzzles—two seeming-identical drawings side by side with a number of crafty and subtle deviations hidden for you to find. Not all of us were adept at solving them, to be sure.
So, take a trip back to the old school with a spot-the-difference cartoon puzzle for you to pore over, and you'll soon recall how satisfying it is to pinpoint those slyly hidden details.
In the clever cartoon of a monkey riding a bicycle and wearing a suit, there are five differences between the two similar images. Can you locate all five?
Give it a try!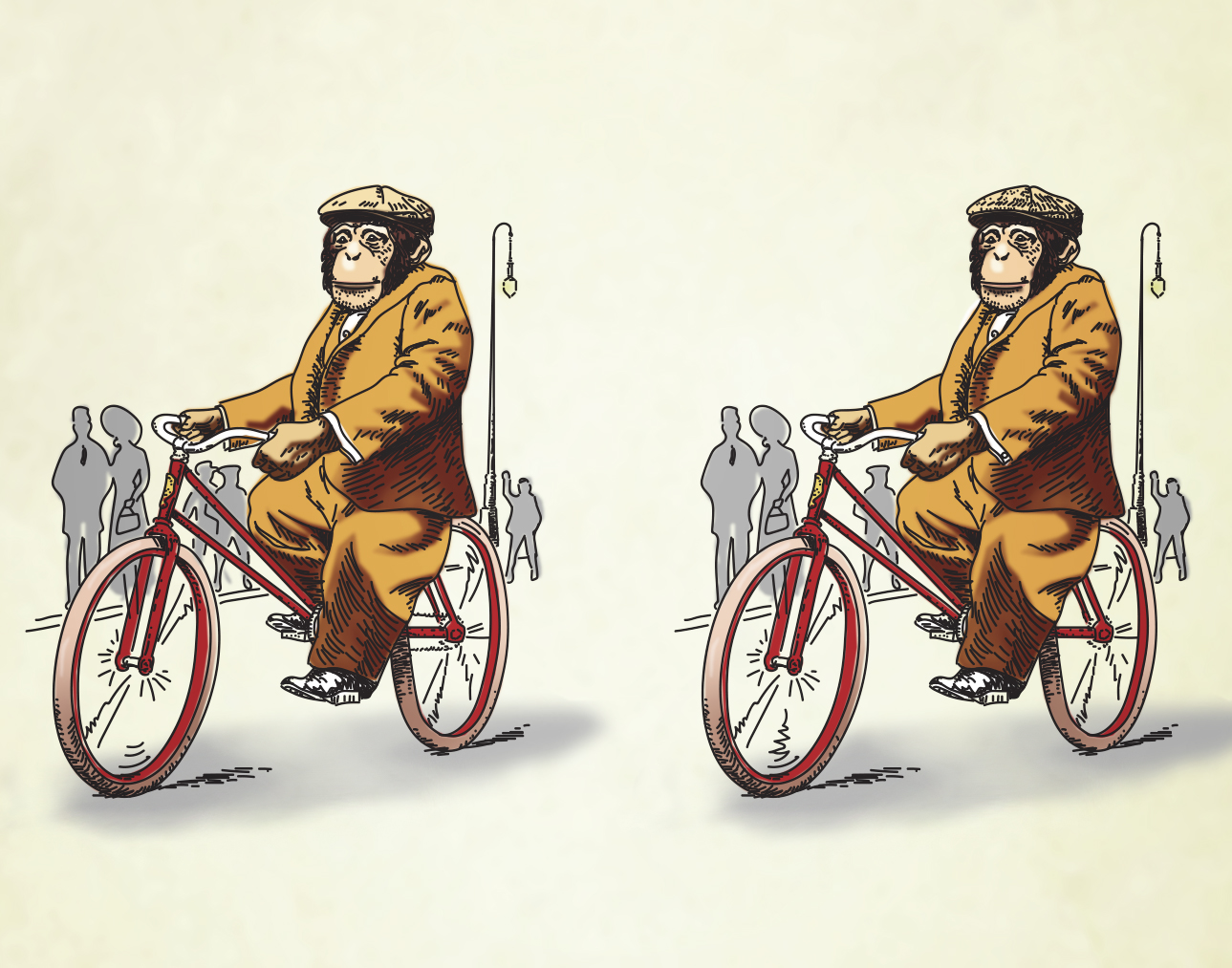 It's hard isn't it? Well, don't scroll down right away to see the answer! It pays to be persistent, so take a moment to pore over the finer details to find the differences. When you've found all five, or if you're ready to throw in the towel, scroll down to see the correct answer.

That wasn't so hard, was it?
The five differences were: 1) the monkey's hat; 2) the boy in the background; 3) the monkey's cuff link; 4) the spoke of the front wheel; and 5) the bicycle chain.
It would be kind of hard to ride very far on that bike, not to mention the fact that he's a monkey!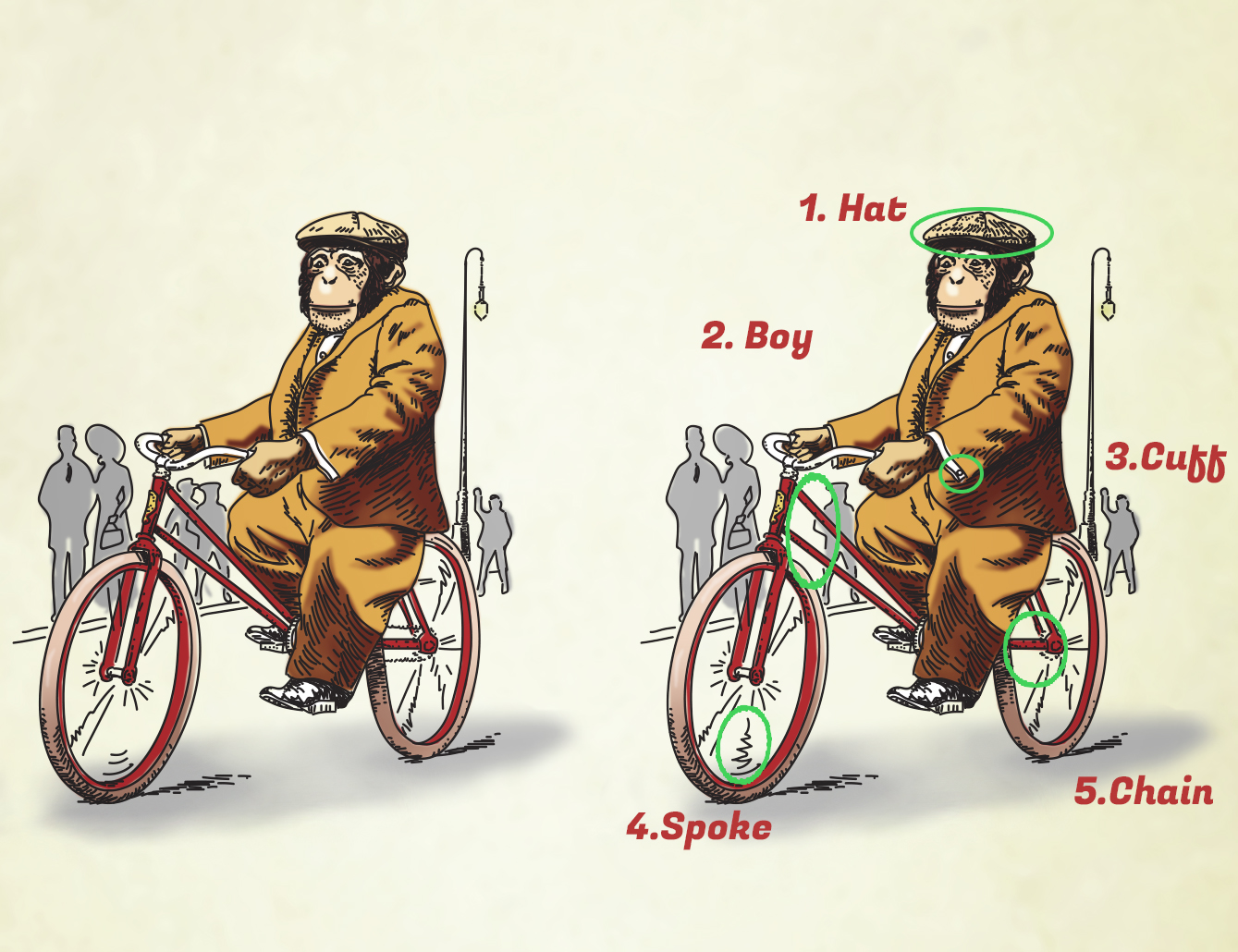 If you found this nostalgic comic puzzle fun, or if you just thought it was funny—the whole notion of a monkey riding a bicycle—make sure you share it with your friends or family members, and see how shrewd their spotting skills are. These vintage cartoons never get old, do they?
And if you're hungry for more puzzles, brainteasers, or math games, we have a whole puzzle section for you to check out and test your wits.