Cafe El Presidente to Open April 28
April 16, 2014 10:49 am Last Updated: April 23, 2014 3:49 pm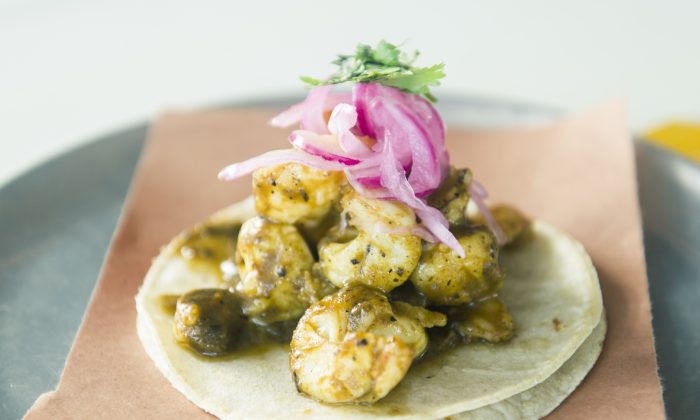 It's been about eight years since the Tacombi team sold tacos out of converted Volkswagen vans, known as combis (hence taco + combi, giving rise to the name), in Playa del Carmen in Mexico. They're set to open their third NYC restaurant, Cafe El Presidente, on April 28.
The 6,500-foot space will aim to have the feel of a market, where diners will have many different choices. It will feature an organic tortilleria (with both corn and flour tortillas), a juice bar, a marisqueria with local seafood, and a Veracruz-style coffee shop. There will also be a taqueria, "Tacos Madison," which will be the city's longest continuous taco bar, alongside an open kitchen, where, like in Mexico, you can order directly from the line cooks in the open kitchen.
One of the partners behind the team, Dario Wolos, said the team continues to be fascinated by the many and still relatively unknown traditions throughout the 31 Mexican states and Mexico City. "Tacombi's story grew out of a passion for sharing the ideals of Mexican culture and lifestyle with the rest of the world. … As we've grown, we're now working hard at capturing a style of hospitality that reflects these same ideals. Mexican hospitality brings the old world traditions into the casual environments around the countryside through a strong appreciation for family life, respect in service, and the motherly devotion intertwined with its style of cuisine."
Chef Jason DeBriere, formerly of Peels restaurant, will head up new brunch offerings and develop the taqueria.
Cafe El Presidente
30 W. 24th St. (between Fifth and Sixth avenues)
646-429-8284
cafeelpresidente.com
This article has been amended to update the opening date to Monday, April 28.