The journey on the legendary Trans-Siberian Railway is one of the greatest travel adventures of our age. The Trans-Siberian Girl is traveling on the world's longest train ride from St. Petersburg, Russia to Hong Kong.  The travel from West to East took her to various places across Russia, Mongolia and China, a journey of over 10,000km. Read below about her tips, advice and stories on making the trip of a lifetime possible. 
Life on The Train–Moscow to Novosibirsk
Upon the entrance of the passenger car, the conductor checked to find my name and showed me the way to my bunk bed. The first thing I noticed was how hot it was inside the compartment. Although we were in the middle of winter and it was snowing outside, on board the train people were changing into shorts and t-shirts. Third class means everything is open, like a big dorm room. As soon as I sat down, the local people around me knew already what to do.
The carriage was filled with people making their beds, getting dressed into more comfortable clothes and pajamas, lifting the bunk bed to put down their bags safely, getting their cups filled with hot water and the smell of kebabs and sausages was in the air. I just followed what everybody else did and settled into the night.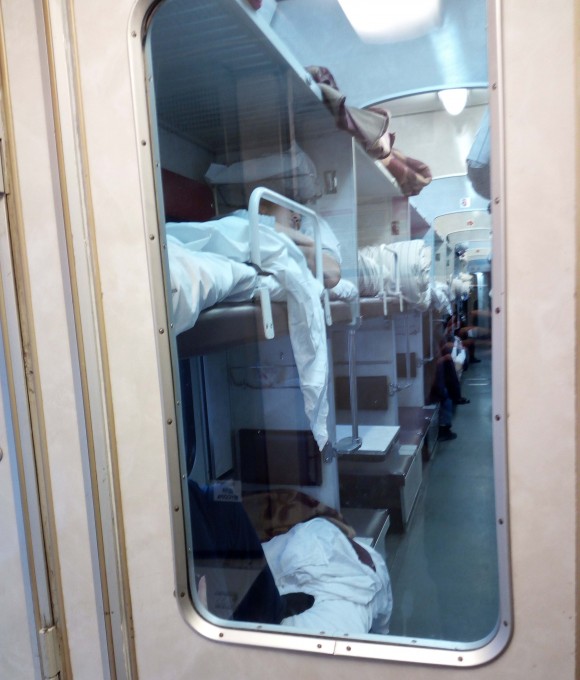 If you do get a lower bunk bed, know that everyone who is on the top one will sit down on your bunk and possibly start a conversation. So it happened that I was sitting next to a man who was going home to Omsk, a city in Siberia and Olga, a policewoman who didn't seem to share my fascination with the Trans-Siberian trains and travel. In fact when I told her that I am going all the way to Beijing and then Hong Kong by train, she asked if I was pregnant. When I laughed and said that I wasn't and asked why she thought that, she said that in Russia, the only time women take such long journeys by train, is if they are pregnant and can't fly.
Well I definitely wasn't pregnant but very excited to hear the train rolling slowly away from Moscow, leaving behind the familiar European Russia and heading east. It's been hours since we left Moscow and the whole night in which I was too excited to sleep has passed. I woke up and my train compartment was buzzing with people walking around, talking, playing cards and sharing their food. It felt like a small communal place.
When I looked outside to my right, there was thick forest covered in snow. There is something magical when you think that you are moving closer and closer towards Asia and leaving Europe behind, on the train, the same way people used to travel centuries ago. It's like you're experiencing the past and I couldn't help but wonder, what was it like to travel and be among the first passengers on the Trans Siberian line in the 1900s? As the train was making its way deeper into the Siberian forest, it made station stops along the way.
As soon as we stopped, most people would grab their jackets and go outside on the platform for a smoke or to buy something from the kiosk which was selling more instant soups and noodles but also local food such as Pirozhki (meat, vegetable, cheese or potato baked buns). The usual platform stops lasted anywhere from five to twenty minutes. Just make sure you don't walk too far away from the platform because the train will leave without you. If you're uncertain how much time you have to walk around, or buy some food, always ask the train attendants before you leave the train.  Every carriage of the train has a pair of attendants. The attendants will check your ticket at the door to the sleeper when you board.
Shortly after departure, he or she will come round to take your ticket and give you the bedding (two sheets, pillowcase and towel) which is handed out in sealed packs – blankets and mattresses will already be stacked in your compartment.
Also, every train has a police squad on standby in case anything goes wrong. One thing to keep in mind is that if you travel in a first or second compartment you might get stuck with somebody you don't like. So in case you want to avoid that, try to get a ticket in the third class, the platzkart.
 The general atmosphere is quite relaxed, the feeling is like being in a large moving dorm room: you can hang out around the train, talk, make friends, drink vodka and have fun – as long as it doesn't cause too much inconvenience to those around you. The people I met on the way to Novosibirsk included soldiers, a Judo youth team coming back from a tournament, a policewoman, a car mechanic and a teacher. All just regular people on the way back to their hometown.
Wi-Fi and Internet Access
If you wish to stay in touch with friends and family back home then you should get a SIM card with 3G/4G fast internet as there is no Wi-Fi on the train. With the SIM card you can check your e-mails and Facebook along the way. The coverage is pretty good along the whole Trans-Siberian railway and very fast in the vicinity of the big cities. Any of the 3 main operators will do well: Megafon, BeeLine or MTS. I bought my MTS card in Moscow for something like 2USD and I had unlimited Internet all the way through my journey in Russia.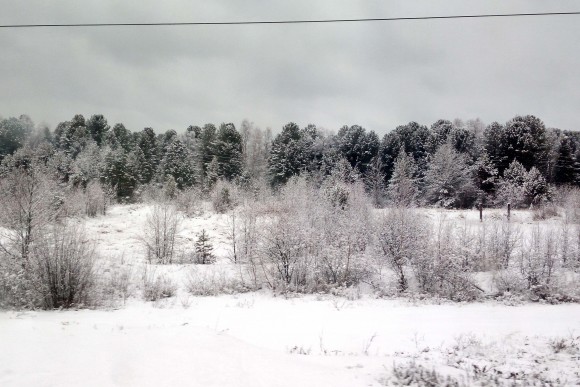 After three nights and two days on the train of watching outside of the windows, making friends, reading, going through much of Siberian Forest in snow and changing two time zones, I made it to Russia's third biggest city, Novosibirsk. It was cold and snowy, four hours away from Moscow time. One thing to keep in mind is to always set your time to Moscow time whilst you're traveling. The train in Russia, no matter if you're in the Far East or in the middle of Siberia, always comes and goes according to the Moscow time.
 The Unofficial Capital of Siberia—Novosibirsk
Arriving around 6:50 in the morning to Novosibirsk meant that it was still cold and dark outside. After spending days inside the train, I didn't mind the cold, snow or the dark, I was simply happy to be finally in Siberia, an unknown territory to me.
The train stopped at Novosibirsk-Glavny (the biggest Trans-Siberian Railway station), an unusual monumental building and one of the symbols of Novosibirsk. I decided that I was going to spend a whole day in Novosibirsk and instead of sleeping in a hotel room, take the last train at night towards Irkutsk, so that I could make it there before Friday and before the Mongolian embassy closes.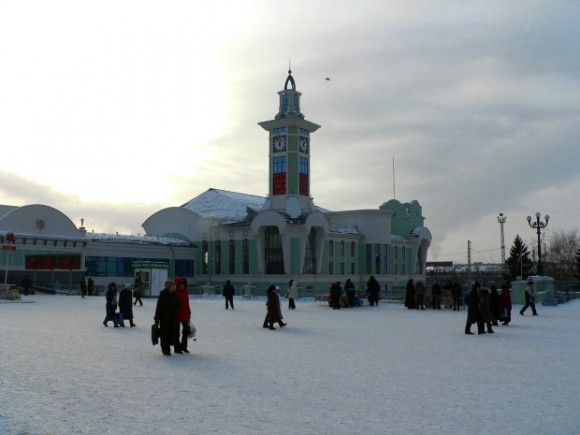 I still needed my Mongolian visa and the plan was to try and get it in Irkutsk, in a day. Novosibirsk railway station has a secure place to drop your bags for a small fee. I did that and took a walk from the railway station to the downtown.
The first thing you can't miss is an astonishing Orthodox cathedral with its golden domes. The Alexander Nevsky Cathedral built in Byzantine style in 1899 by Alexander the Great. Walking along the main road, there are many coffee shops and small restaurants surrounded by the old Soviet buildings and wooden houses, a typical sight in many Siberian places. Stalin's rapid Industrialization turned Novosibirsk from a large commercial city into a big industrial center, which still remains today. At the heart of the city, there is a huge statue of Lenin and the Novosibirsk Opera House, a largest one in Russia.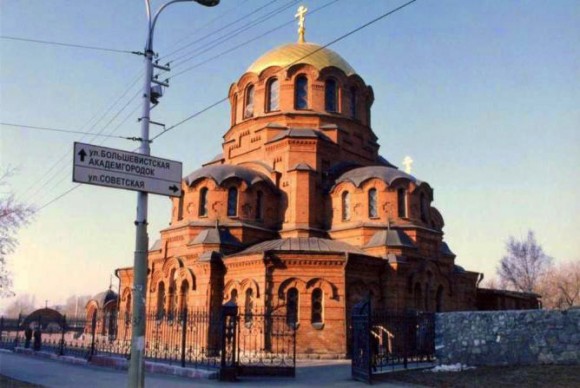 Russian culture has a long and rich cultural history, from literature to painting to ballet and classical music. If you're in luck while visiting the city, you may catch the performance of Russia's finest Orchestra, the Novosibirsk Philharmonic Orchestra.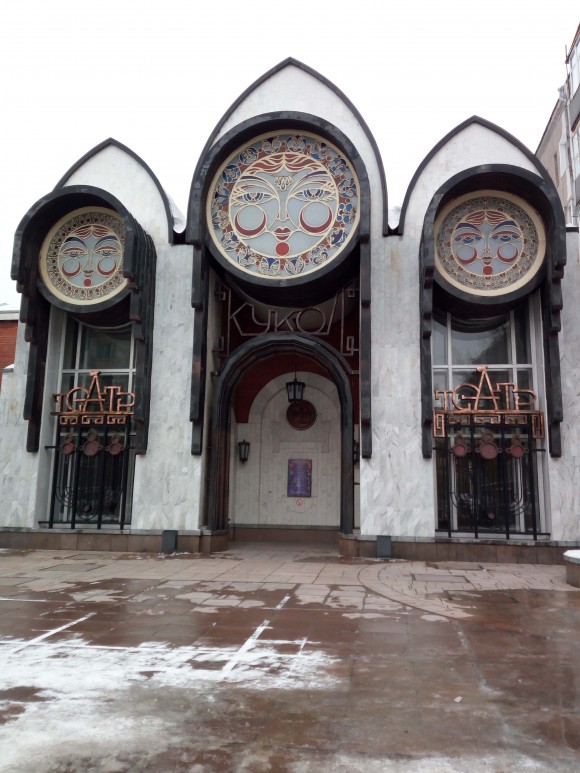 Novosibirsk keeps on developing; with its over 1.5 Million population it is the largest city in Siberia that remains a mix of old and new, a cultural and scientific city.


Looking at my Russian map and the online tickets, I got mine to Irkutsk last minute and one hour before the train departed. I was eager to see more and get going so I picked up my luggage from the station and since I haven't showered in three nights and three days, (there is no shower in the third class), it was time to try and use the railway station toilet as best as I could. This is when your dry shampoo comes in handy. It was time to get back on the train.

Vlatka Jovanovic is an ex-professional WTA ranked tennis player, independent journalist and a podcaster. You can follow her work under www.chinacalling.org or https://www.facebook.com/hkchinacalling/