The green English countryside rushes past me as our train travels northwest from London. From my window seat, I watch a tractor move slowly through fields thick with grain. Then, we rush past several small towns, hazy in the distance.

Like many travelers to the UK, I've often visited London. But this time, my friend Melanie and I wanted to see more of England. Our plan is to visit four different English towns, each with its own rich heritage.
To make the most of our time, we're traveling by train. After purchasing an 8-day BritRail pass ($230), which includes eight days of unlimited train travel within a 30-day period, we took the Heathrow Express train from the airport to London's Paddington station. From there, we caught a train to our first destination, Oxford. 
Oxford Tradition
Oxford is 51 miles from London, but this university town is a world apart. Oxford University, which is made up of 38 individual colleges, has produced some of the world's top scholars and leaders. Some 27 British prime ministers have attended school here.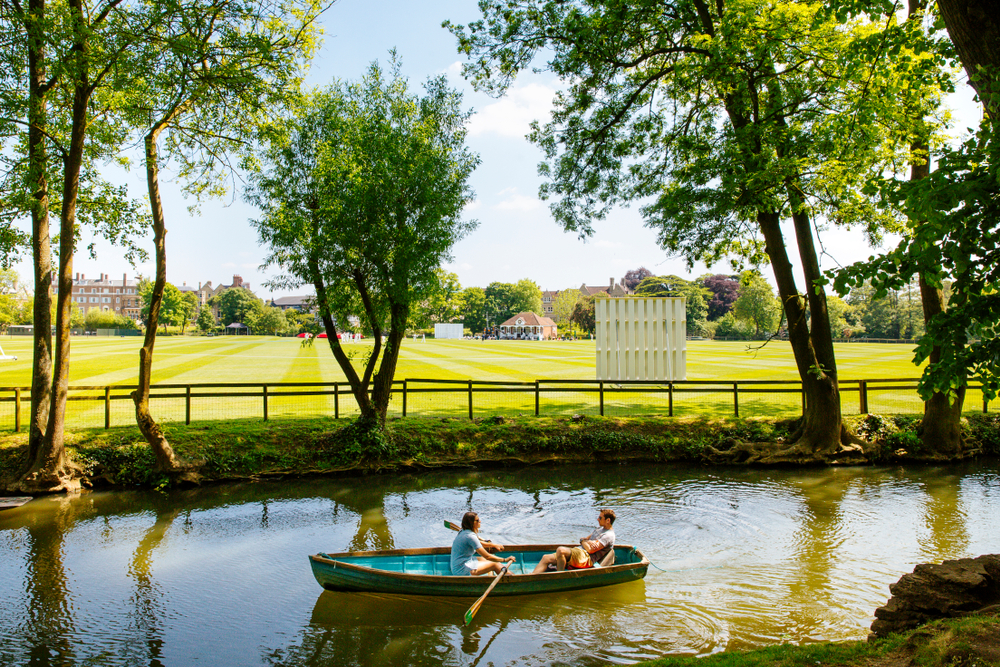 Tradition aside, Oxford is a modern university city. Fresh young faces fill the streets and we pass dozens of school groups. 
With so much to see in the city, we buy tickets for the City Sightseeing Hop-On Hop-Off bus. The bus allows us to explore Oxford at will. We step off at Oxford University Museum of Natural History. Happily, Oxford museums are free. We spend an hour perusing the well-done exhibits, including a large collection of dinosaurs and fossils. 
"Don't miss the Ashmolean Museum of Art and Archeology," our bus driver says when we get back on. "It's like no other museum you've ever seen." 
True enough, the Ashmolean, which was founded in 1683 and claims to be the world's oldest museum, has some of the strangest exhibits I've ever seen, from shrunken heads to an exhibit called the "Last Supper in Pompeii."

That evening, we join a different kind of tour, Bill Spectre's Ghost Trails. Part magician, part tour guide, part storyteller, Spectre gives an entertaining tour of Oxford's back streets and famous buildings.

Tired, but happy, we head to the Macdonald Randolph Hotel, a stately Gothic building built in 1864. Refurbished many times, the luxury hotel has large comfortable rooms, and an expansive dining room where we enjoy breakfast the next morning.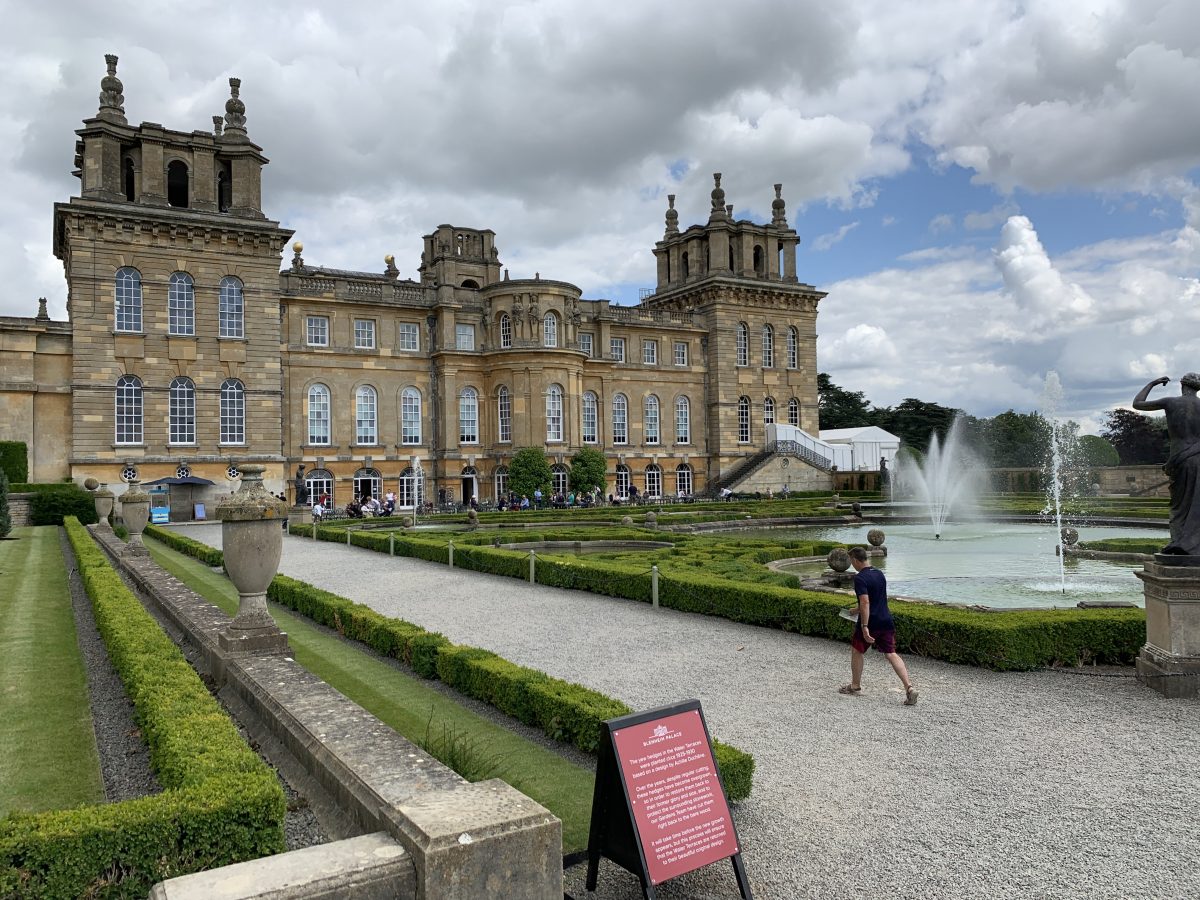 Blenheim Palace and its 2,000 acres of landscaped park are a top attraction in Oxford, so we start off the next day there. Once home to the 12th Duke of Marlborough, it was the birthplace of Winston Churchill. Today, it's a UNESCO World Heritage site. We could easily spend all day perusing its palatial rooms and English gardens, but we've got more to see. 
Oxford Castle & Prison was built in in 1071 by the Normans and then used as a dreadful prison. Touring its dark rooms and hearing its many stories makes for an interesting afternoon. 
We spend the evening exploring the gentler side of Oxford, with a relaxing boat tour on the River Thames. 
Our guide at Oxford River Cruises hands us a glass of wine, and then slowly drives along the river. Local rowing teams pass us with ease as we watch the sun slowly set along the storied river.

Shakespeare Country: Stratford-Upon-Avon
From Oxford, it's just a 35-minute train ride to the Leamington Spa rail station, and then a quick taxi to Mallory Court Country House, our home for the next few days.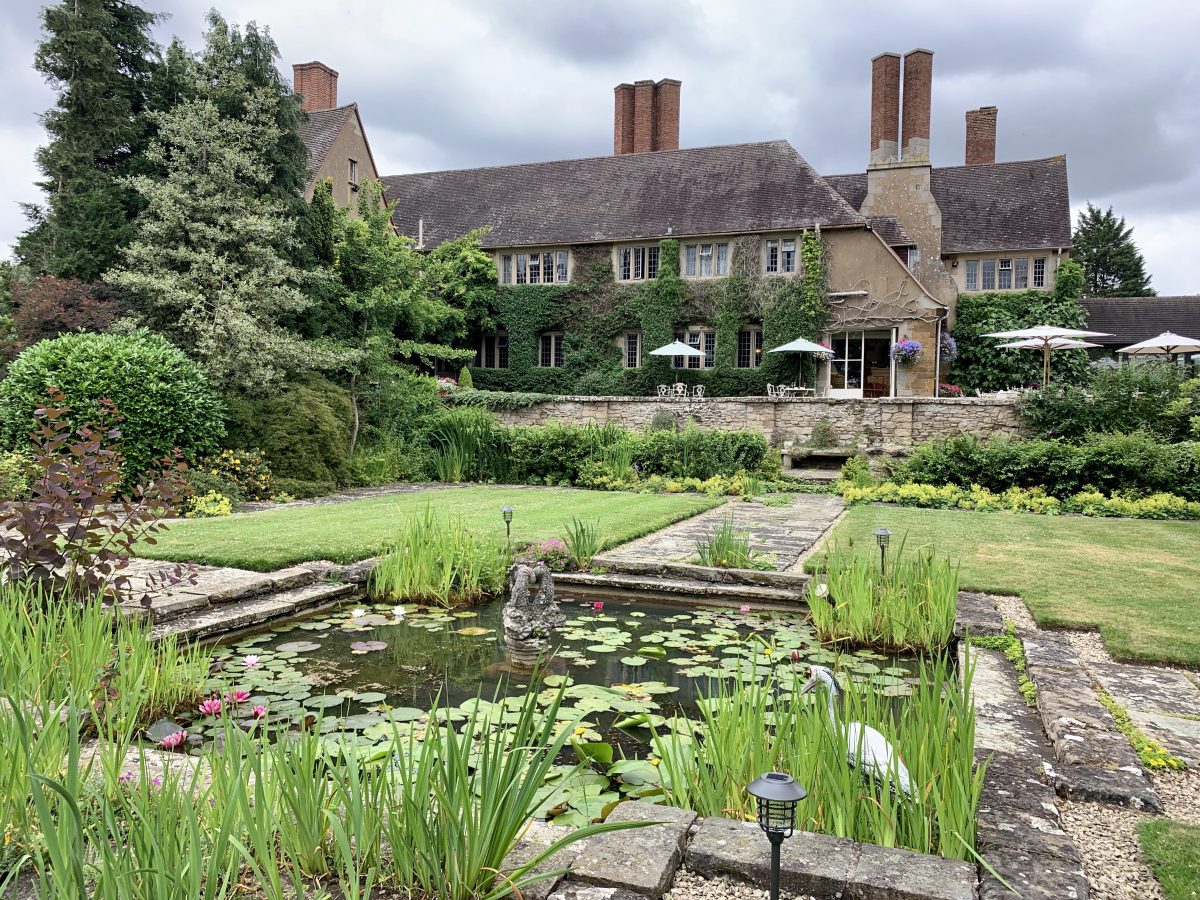 Mallory Court is the quintessential English country manor, with 10 acres of extensive English gardens. With a grand Lutyens-style main house, the luxury hotel and spa has 43 guest rooms and two restaurants. 
Mallory Court is so restful that we spend the afternoon walking through the rose gardens and having tea on the flower-covered patio. Dinner at The Dining Room at Mallory Court is a delicious seven-course tasting menu (£75 ($91) per person), each course carefully prepared with the freshest ingredients. It's easy to feel pampered in such a refined, yet relaxing setting.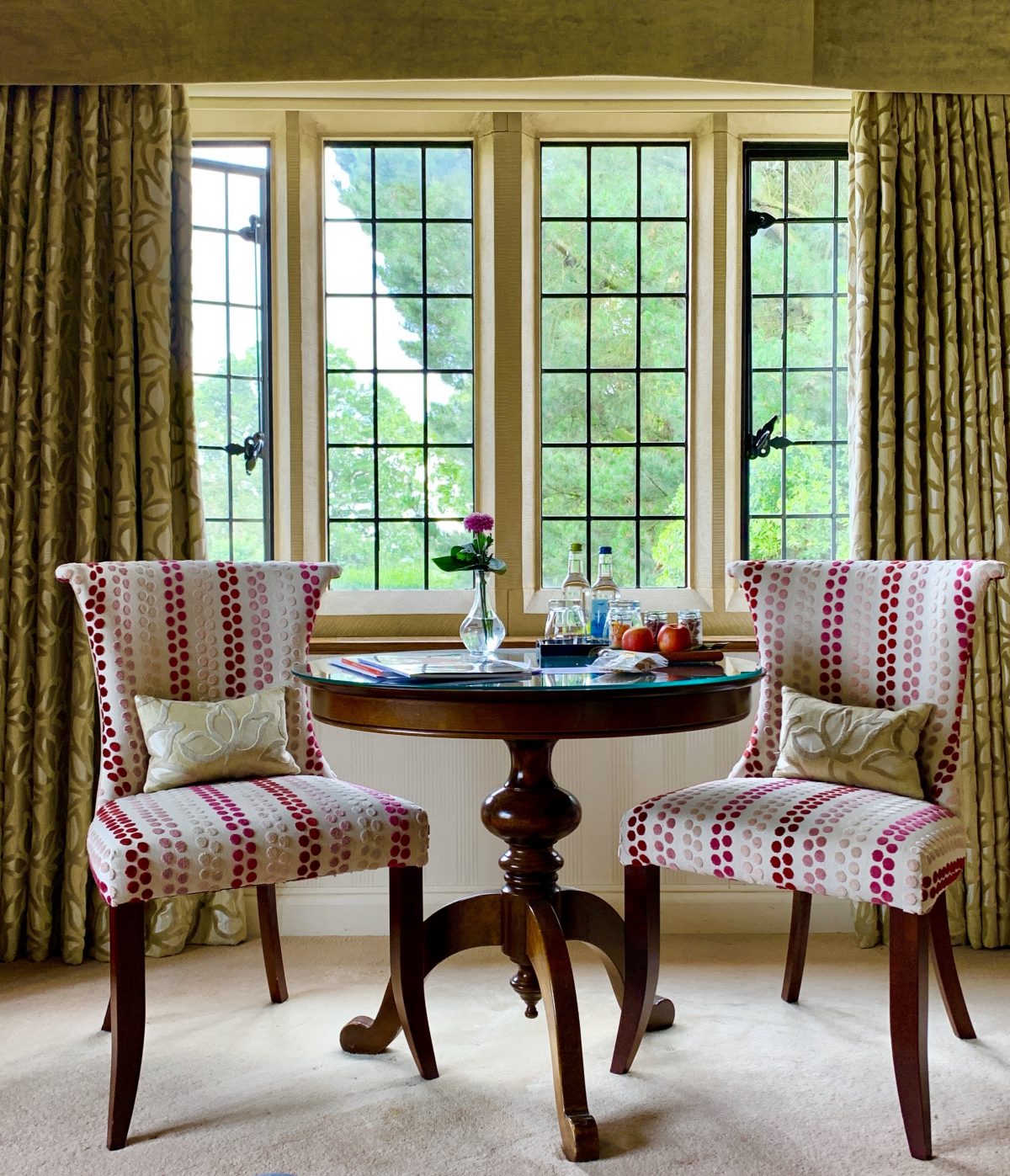 That next morning, it's just a short taxi ride to Stratford-upon-Avon, where we follow the footsteps of England's greatest playwright, William Shakespeare. 
Shakespeare was born in this small town on the River Avon in 1564. Today, you can visit Shakespeare's Birthplace, the home where he was born and grew up. Walking through the rooms where young Shakespeare once lived, I'm awed by his legacy.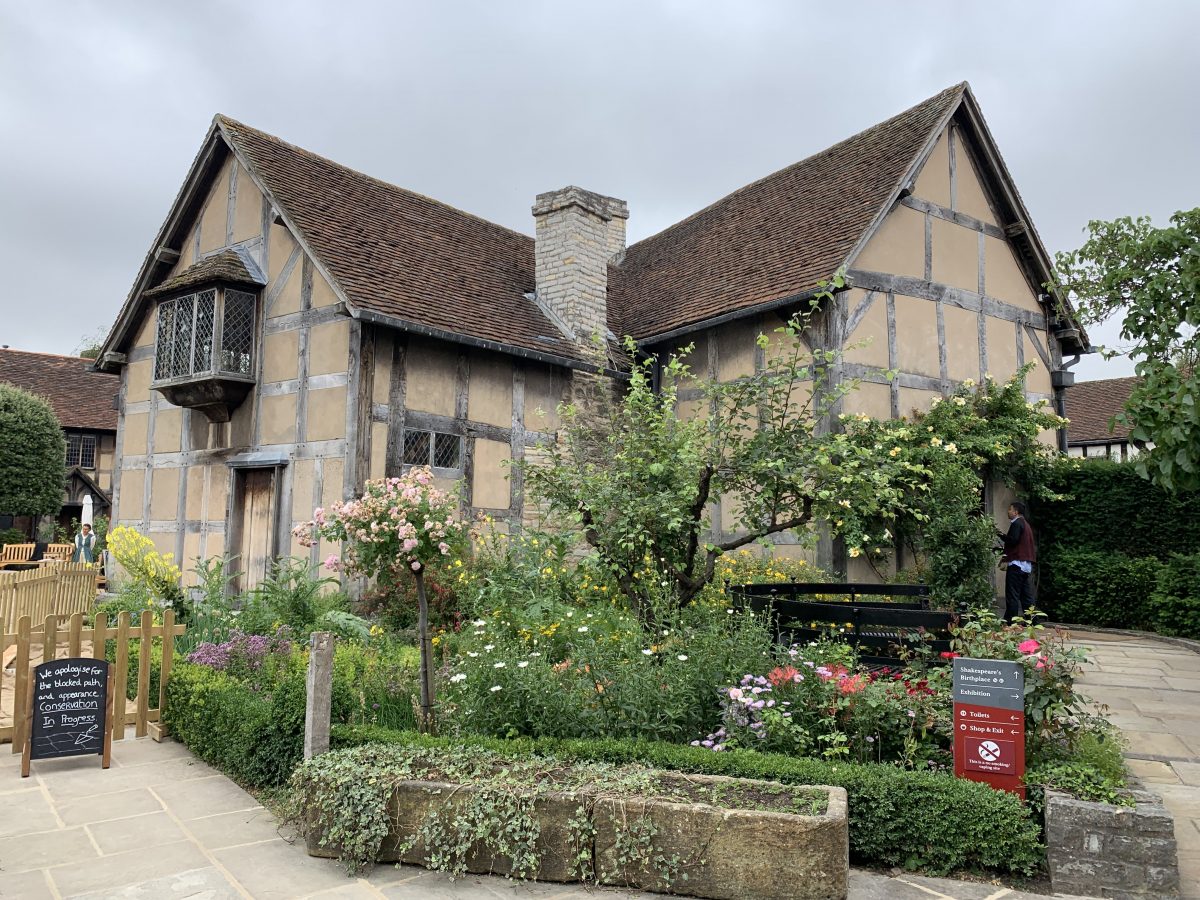 In the courtyard behind the home, actors recite pieces from Shakespeare, often on request. Their knowledge of the great master's work is impressive. 
From his birthplace, it's just a few minutes' walk to Shakespeare's New Place, the land and gardens where he and his family lived for some 19 years. 
Stratford-upon-Avon has preserved Shakespeare's legacy well, and you can also visit Anne Hathaway's Cottage, where Shakespeare's wife spent her childhood, Hall's Croft, the home of his daughter Susanna, and Mary Arden's Tudor Farm, the farm where Shakespeare's mother, Mary Arden, lived and worked. All have extensive exhibits and insight into the world's most famous author.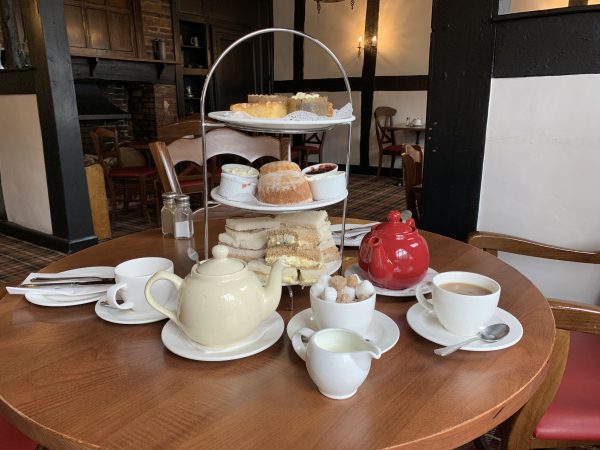 One must-see location is Shakespeare's Schoolroom & Guildhall. Completed in 1420, Shakespeare attended school here in the 1570s, and it was here that he first experienced theater.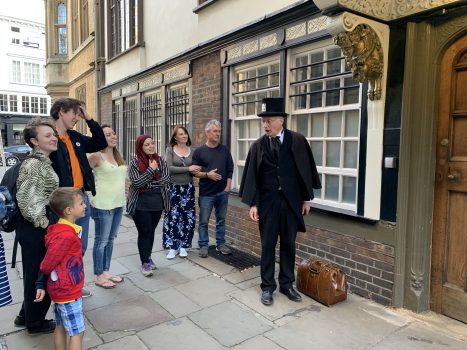 After learning so much about Shakespeare, we're ready for another English tradition—high tea. We stop at Hathaway Tea Rooms, a quiet establishment in a 1610 timbered building. Dining on scones with clotted cream and jam, finger sandwiches, and a scrumptious lemon drizzle cake with tea, we try to imagine all the history that has passed through these walls.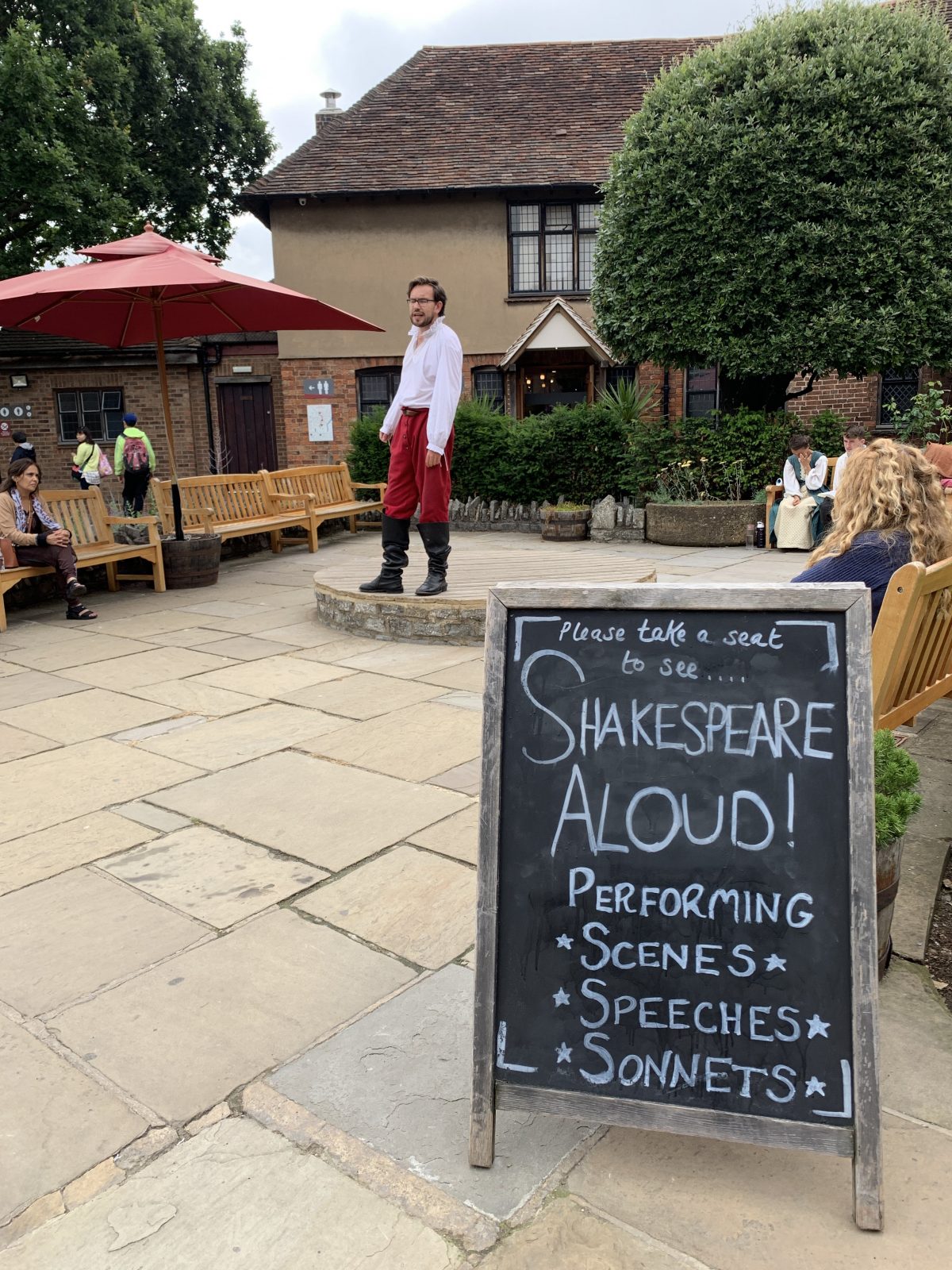 Many visitors come to Stratford-upon-Avon to see performances at the Royal Shakespeare Company. Since we don't have time for that, we settle on a Behind the Scenes Tour, which shows us the inner workings of a production, from wardrobe to lighting to audio. 
Warwick Castle: Medieval Adventure
We step even further back in time at our next stop in Warwick. We're here to see Warwick Castle, a massive medieval structure built by William the Conqueror in 1068. It has a long history, and its fascinating tales of greed, power grabs, battles, and sordid dungeons have been brought to life by Merlin Entertainment, which operates the castle.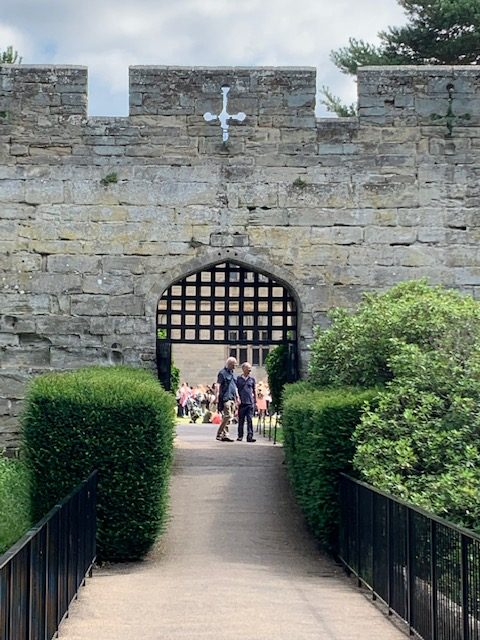 Warwick Castle is now a family-friendly tourist attraction, with live shows, multi-media presentations, and kid-friendly history exhibits. It's one of the top family attractions in the UK. One of our favorite shows is Falconer's Quest, an exciting falconry show that includes more than 50 different birds of prey. 
Best of all, we get to spend the night at Knights Village, a medieval resort next to Warwick Castle. Guests stay in cottages or yurts; there's even a Knights Dining Hall that offers breakfast or dinner. 
We're given keys to a rustic-looking two-room cabin with comfortable modern touches inside. One of the rooms has two bunk beds, while the other has a queen-size, making it a good fit for small families.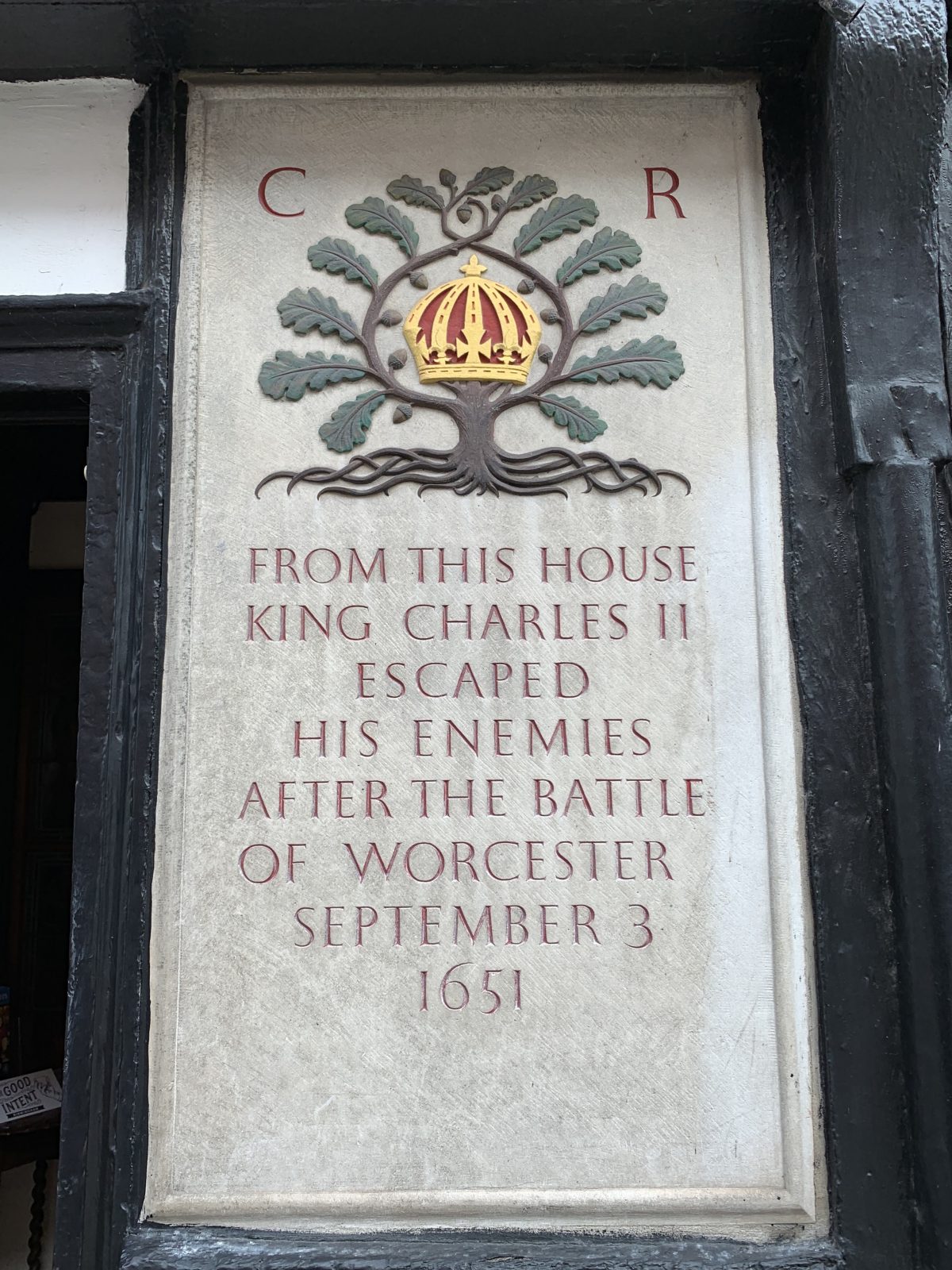 Worcester: Cathedrals and Small-Town Charm
Our last stop is Worcester, one of the oldest cities in the country—and yes, home to the famous culinary sauce that so many of us struggle to pronounce.

My first goal upon arrival at Worcester Whitehouse Hotel, a classic hotel built in the 16th century and located adjacent to the Foregate Street train station, is to learn to pronounce the town's name properly. 
"We pronounce it like wu-stah," the woman at the front desk says. "In American English, you might say Wooster." That sorted out, we set out to explore Worcester.

I've always believed that the best way to see a new destination is with a local, so we book a guided tour with Paul Harding of Discover History. His jovial manner complements his extensive knowledge of the town's history, which reaches back to 700 B.C. 
We learn about the Romans and Viking raids, then about the bloody 1651 Battle of Worcester, where King Charles II hid in a local building to escape death. Today, that building is home to The King Charles House, a favorite pub. 
Later, Melanie and I visit Worcester's impressive cathedral, where England's most hated king, King John, is buried. Then, we stop at The Commandery, a well-done museum about England's Civil War.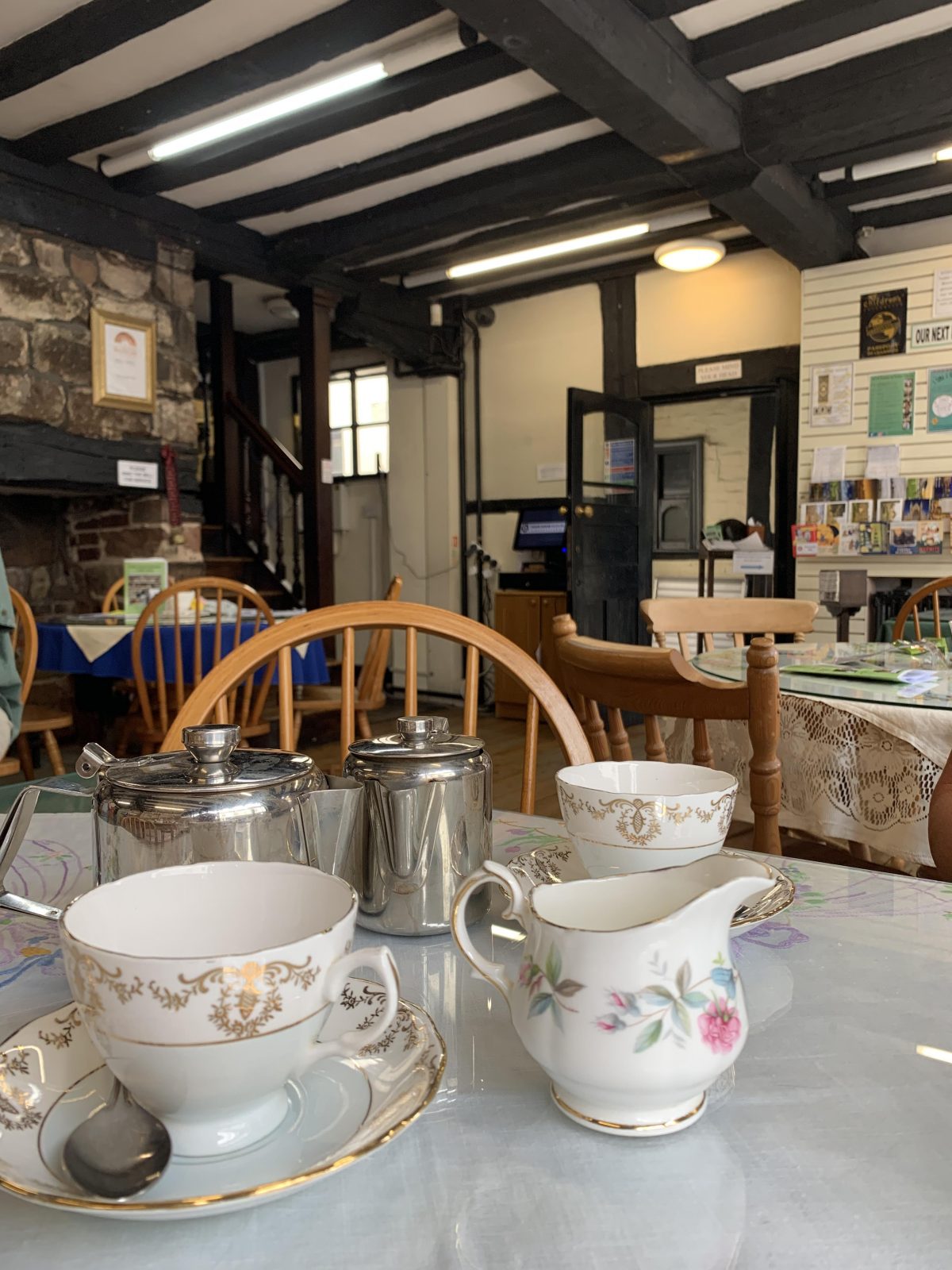 We have tea at the Tudor House Museum, then wander its 16th-century rooms. As we're leaving, two local volunteers ask us where we're from.

"Our accents must give us away," we say, and they laugh and agree. We spend the next 45 minutes talking about history, our home countries, and life in general. 
This, at least for me, is what travel is all about. You can stay in the nicest places and view all sorts of museum and attractions, but in the end, it's the people I remember most—and it's been that way in England too. 
From people we've met on the trains and buses to waitresses, hoteliers and museum staff, many have taken time out of their day to chat. That's made the journey even better.

As we ready to leave the Tudor House Museum, one of the volunteers gives us a final tip. "Want to know our favorite way to eat Worcester sauce?" he asks, referring to the town's famous culinary creation. "Just melt a piece of cheese on a piece of bread, and then top it with a drizzle of Worcester sauce."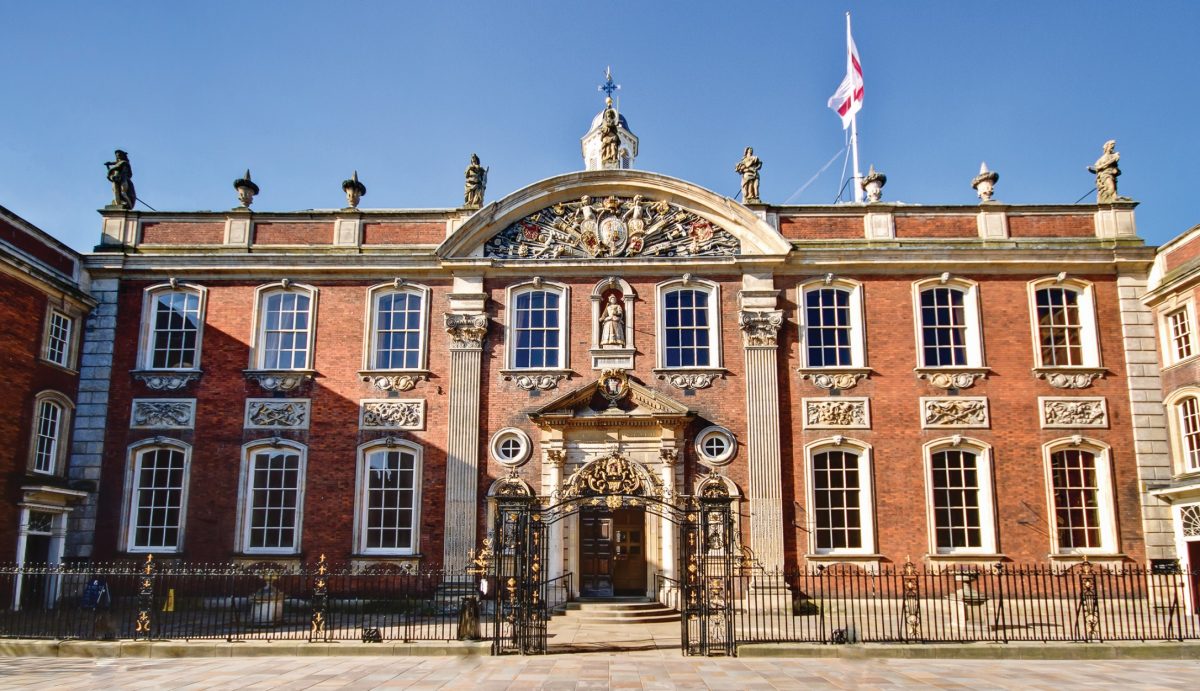 We grin and nod, and head back into the warm summer sunshine. 
Janna Graber has covered travel in more than 45 countries. She is the editor of three travel anthologies, including "A Pink Suitcase: 22 Tales of Women's Travel," and is the managing editor of Go World Travel Magazine.