A student has met her beau as they both battle the same form of rare cancer. Both members of the couple are now in remission and couldn't be happier.
Molly Gorczyca, 21, and her boyfriend, Ryan Smith, 21, have been inseparable since connecting online.
Hailing from New Jersey, Molly was diagnosed with a rare form of blood cancer called acute myeloid leukemia. Whilst undergoing cancer treatment at Children's Hospital of Philadelphia in Pennsylvania, Molly stumbled across Ryan's social media and reached out to offer support as he had the same type of cancer.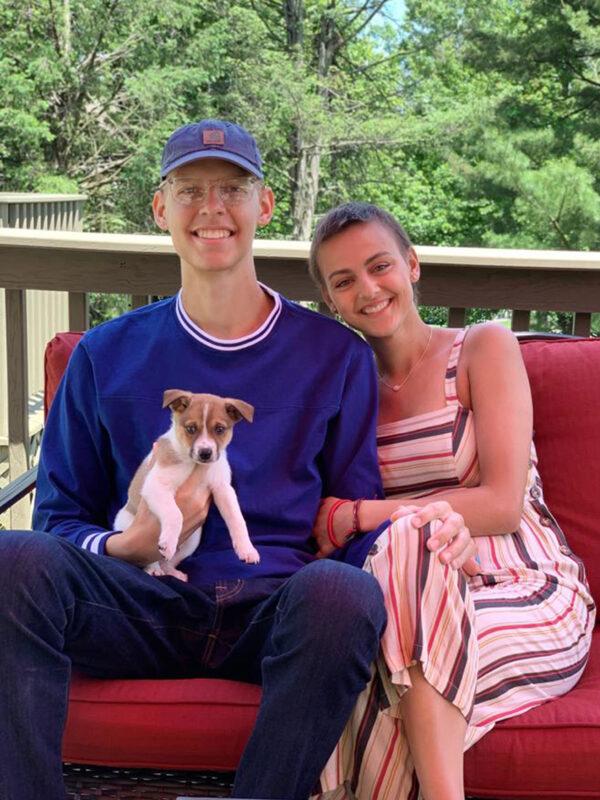 Molly, who plays hockey, said: "I was scrolling on Instagram which is when I saw a basketball player who was my age with the same cancer. And he was cute.
"I sent him a message from one student-athlete with cancer to another.
"This type of blood cancer rarely affects young people so I thought it would be good to connect with someone who understands what he is going through.
"I didn't expect it to progress to a romantic level but we hit it off."
After one month of talking online, Ryan, from Pennsylvania, met Molly twice whilst she recovered in hospital.
Coincidentally, the couple's hospitals were just a short walk away from one another. Ryan was undergoing treatment at the Hospital of the University of Pennsylvania.
Molly said: "I definitely didn't think I would get a boyfriend whilst battling cancer. My agenda was to beat it and get out of hospital."
"But meeting Ryan was definitely a silver lining," she said. "We are so happy that something positive has come from a really terrible time.
"We are both in remission and refuse to let cancer define us. We have so much more in common than the cruel disease," she added.
The couple was able to support one another through the dark days like no other as they share a mutual "understanding and experience" of battling the same type of ailment.
Molly said: "When Ryan had his transplant, I knew what to say as I had already been there. I understand more than someone else so I could tailor how I interact with him and support him because I have experienced it.
"We both have an understanding and experience so it is easier to talk about it and offer support.
"We have a mutual understanding that it is a really tough time—we knew what to say and what not to."
The couple say people are often in disbelief when they tell their story.
Having found their soulmates through their shared health challenges, the couple says they "couldn't be happier."
"It is crazy that we met through cancer," Molly said.
"We definitely made the best out of a bad situation, we've now been together for seven months and couldn't be happier."
Epoch Times staff contributed to this report.