In February 2020, Storm Ciara, also referred to as Storm Sabine, ravaged through some parts of Europe, passing through Ireland and the United Kingdom. One woman managed to capture a series of magnificent pictures of the full moon after the storm, leaving many to believe that Mother Nature was casting a watchful eye on the world.
Forty-eight-year-old Sarah Hodges, from Bolton, United Kingdom, captured the incredible moment of a bright full moon surrounded by a natural cloud-like formation after the storm passed through the United Kingdom on Feb. 11.
According to
Ladbible
, Sarah, a baker by profession, said, "I took the pictures [...] between 9:34 p.m. and 9:39 p.m. just from my bedroom window at my home address."
She added, "The moon was shining through the kitchen window, so I went upstairs and just kept taking pictures…"
These unusual images that were taken after the weather had calmed down were then shared on a Facebook group called
Druid
, where they took the internet by storm. Her pictures have amassed over 2,500 reactions and been shared 20,000 times to date.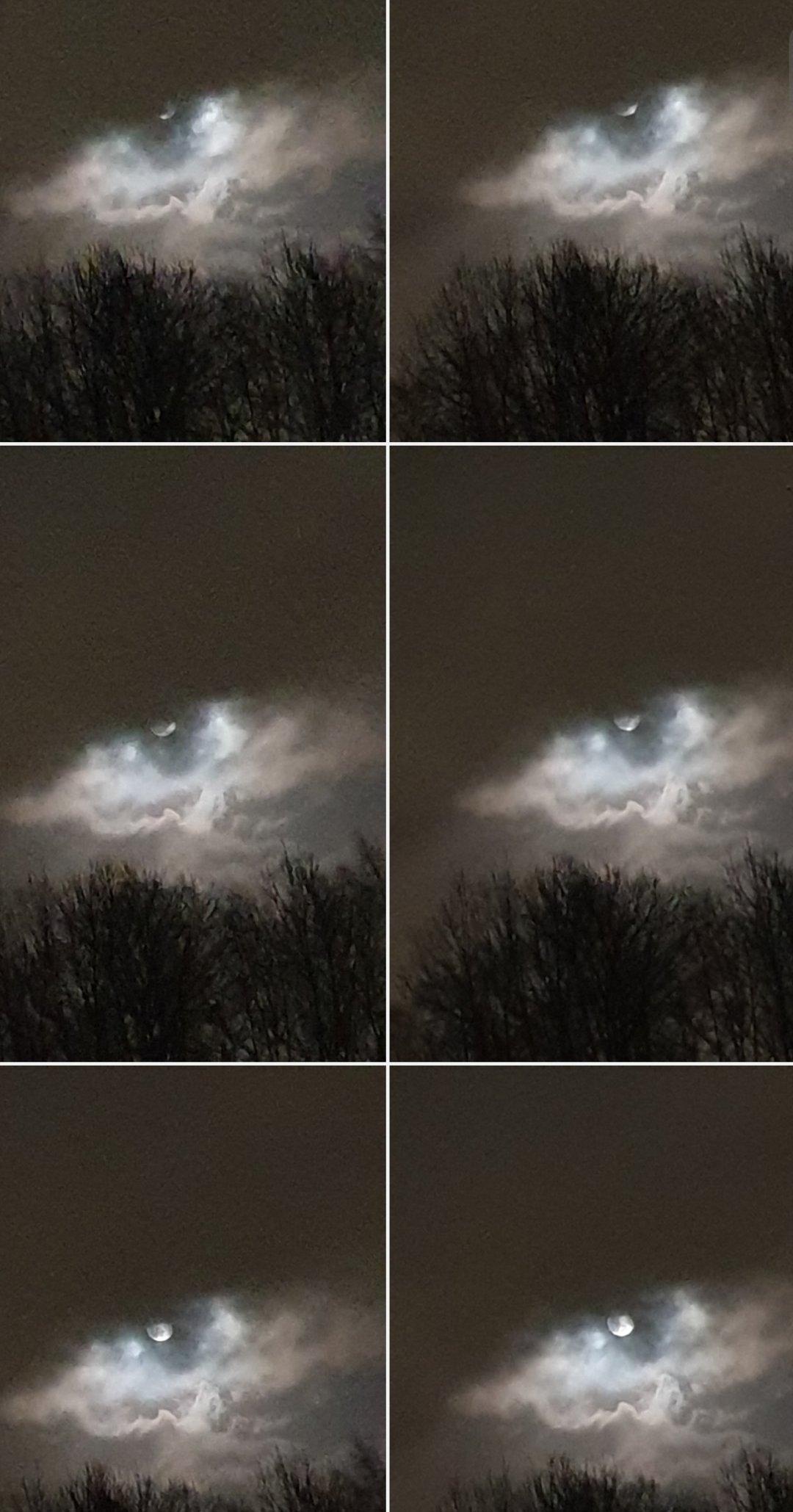 Many people took to the comments section of Facebook to praise her for the incredible shots that she had taken and wondered if they were "real."
One social media user commented, "That is very surreal." Another one wrote, "eye of the storm awesome."
Meanwhile, a third one chimed in, "[I]t's an amazing image. You've made a huge impact with it!"
For Sarah, who is obsessed with the moon, sunrise, sunset, and the sea, she didn't expect the images to go viral. She revealed in the comments section that the image has been on a few groups and she has received messages from around the world.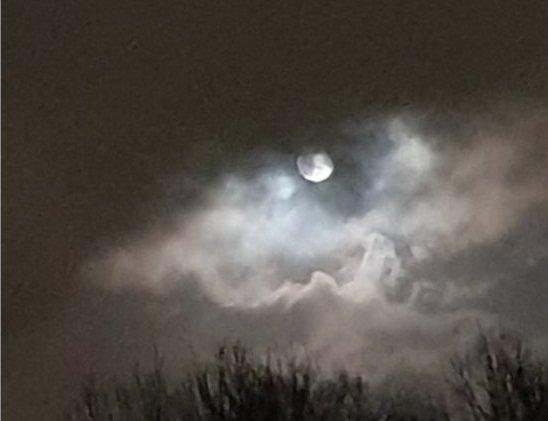 The baker also shared that she used her Samsung S9 to capture the unusual sight, adding: "I know I got lucky, people spend thousands on cameras to get the perfect shot. I feel overwhelmed and proud, as it's a once in a lifetime shot… which I do understand," according to Ladbible.
However, Sarah admitted that she only realized the "moon was centered around the clouds" when she was looking back at the images.
Now that her pictures have spread like wildfire on the internet, Sarah believes she "was incredibly lucky to get the shot," as she didn't use any special shutter setting to capture the splendid sight.
According to the
Sun
, Storm Ciara wreaked havoc in the United Kingdom, leaving homes and shops flooded. The torrential rains disrupted travel and forced hundreds out of their homes. Storm Ciara was believed to be the "worst storm of the century," and many trees were left fallen.
However, Sarah's incredible pictures after the storm have brought out the beauty of nature amidst all the chaos.