In a tear-jerking moment, a military father surprised his 7-year-old son during football practice after returning home from an eight-month overseas deployment.
Jordan Lee Newby from Louisville, who serves in the Air Force Air National Guard, had been deployed in Africa since December 2021, WLKY
reported.
On a mid-July night, Jordan had returned home and decided to surprise his son, Josiah, who was attending a football practice at the River City Renegade.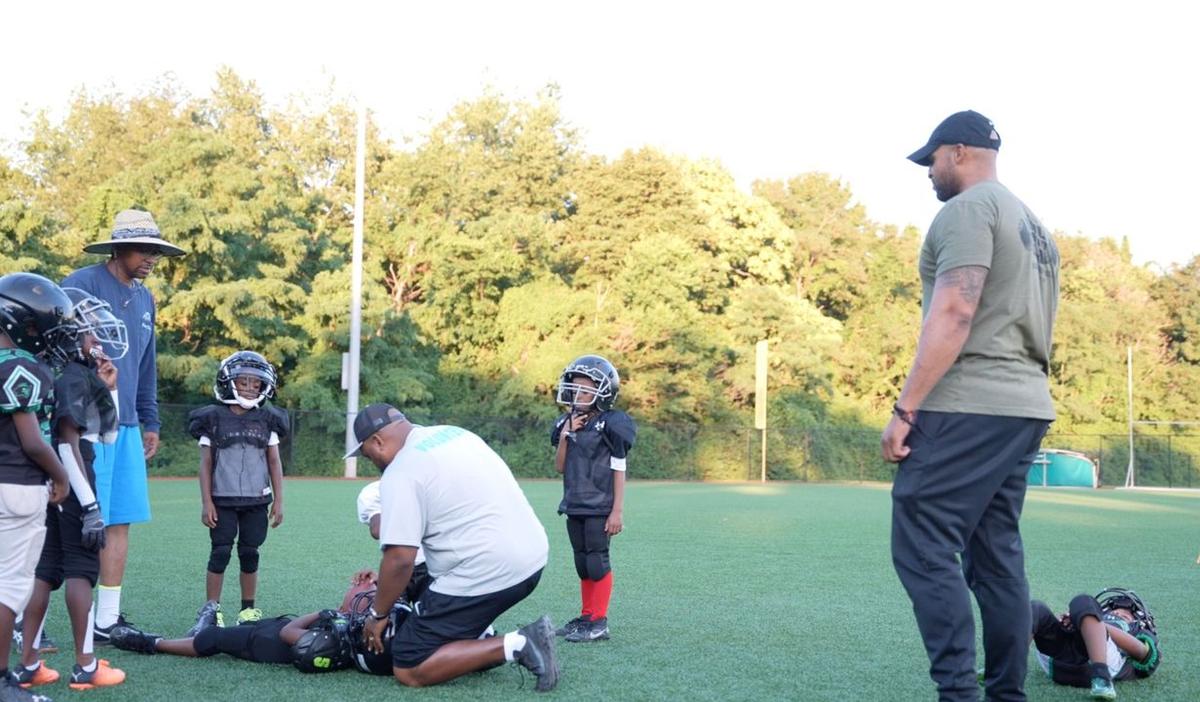 In a clip that captures the special reunion between the father and son, Josiah is seen focusing on the football drill so much that he didn't notice his father standing right behind him.
But when he does see Jordan, the little boy screams "Daddy" in excitement, and jumps into his arms. The two then share an emotional embrace.
Jordan's wife, Cydnii, joins in their embrace, and the three share a precious family moment.
Posting the touching
clip
on social media, Cydnii wrote: "I've watched this video about 10 times and just keep crying ...  Just know that I am happy and all my baby kept saying was 'I feel like I'm dreaming.' He missed his Daddy soooo much and those tears are proof."
Cydnii further shared that the day couldn't have been more "perfect," and expressed her gratitude to all those who played a role in this "special moment."
"Military life is No Joke and I'm so thankful for my village that held me together for 8 months without my husband," Cydnii said. "We love you Jordan and thank you for your service my love."
Watch the tear-jerking video: