Exceptional clocks do more than tell time: Enjoying the exquisite intricacy of the dial, hands, and movements is almost a form of meditation.
Is It 8 Bells Yet?
Weems & Plath Atlantis 8-Day Wind Ship's Bell Clock 8B $1,049.99
Time at sea is marked by chiming bells, with eight sounding for a four-hour watch. The 11-jewel movement and highly polished housing of this
clock
lend a nautical feel to any office or at home. The bell can be muted, and the old-school movement requires winding every eight days.
Time in Motion
Atmos Transparente $10,500
Since 1833, a band of Swiss craftsmen in the Vallée de Joux has been creating timeless masterworks. Their latest
creation
is a symphony of 217 components moving in perfect synchronization. The crystal dial and glass housing allow for an unimpeded, mesmerizing view of the mechanism in motion.
A Collectible Car for Your Desk
The L'Epée Time Fast D8 Clock $32,000
A team of 20 artisans collaborated on this
most impressive desk clock.
Almost as expensive as a real 1950s-style racer, the "engine" is a L'Epée movement. The steering wheel sets the time while rolling the car backward provides eight days of power.
Scotty, What Time Is It?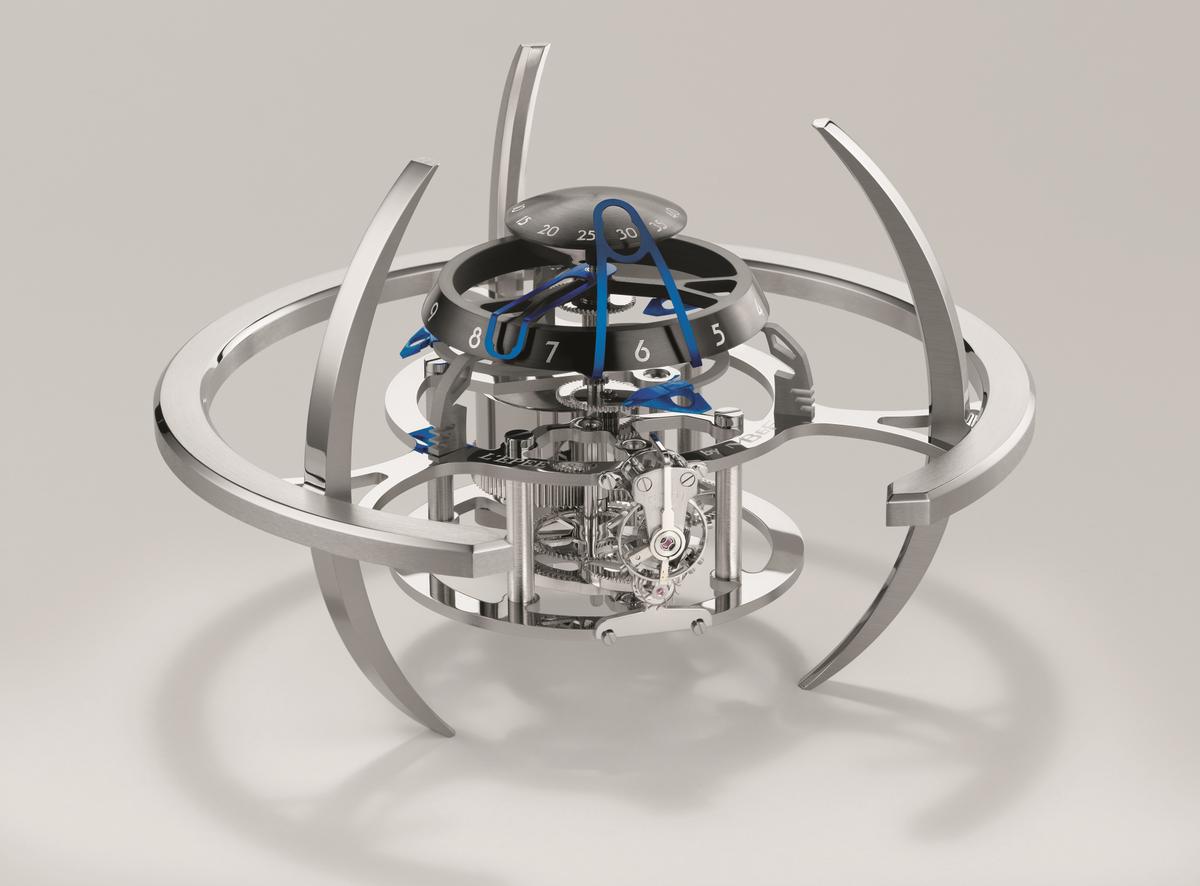 MB&F Starfleet Explorer $11,650
Inspired by the Star Trek movies and TV series, the
Starfleet Explorer
is eye-catching from all angles. A rotating dome displays the minute with hours indicated by a rotating wheel. For maximum visibility, the escapement is mounted vertically on the in-house movement with an eight-day power reserve.
Time Traveler
Louis Vuitton Trunk Table Clock $5,050
A
tribute
to the firm's iconic travel trunks, this is both functional and beautiful. The Swiss-made quartz movement has a GMT function to monitor a second time zone. The 24-hour display anthracite dial is accented with colorful flags and Super-LumiNova-treated hands for nighttime use.