An Oklahoma City lawmaker is working on new legislation that would make it illegal to burn the American flag.
State Representative JJ Humphrey (R) Public Safety Committee Chair wants to make the act of burning a flag illegal unless the act is for the purpose of retiring the flag.
He's even gone so far as to suggest that public flag burning should be considered an act of arson, or inciting a riot.
Currently, 40 states have flag desecration laws, with penalties including fines and jail time. Critics have called it
"unconstitutional"
to impose flag-burning penalties, citing two Supreme Court Cases that ruled flag burning is an act of free speech.
"Burning the flag is protected under the first amendment," Humphrey told
News9
. "So, you got to get creative on what we can do. So again, I've looked at is it arson when you are burning something out on the street? I think that it is."
Ryan Kiesel, executive director of ACLU Of Oklahoma, agrees with Humphrey. "You can't back door your way into a constitutional piece of legislation by saying it's for one thing whenever the effect is another," he said. "The effect here would be to ban/prohibit the burning of the flag in a way that is consistent with the first amendment."
Still, if the legislation passes, a legal fight will likely ensue.
Kiesel added, "Congress tried to do something like this around 30 years ago when they created a requirement the desecration of the flag was only limited to the disposal of the flag, but even then the United States Supreme Court said no, the effect would be to limit protected constitutional speech."
The proposed legislation follows violent
protests
in Oklahoma City earlier this year.
"This is not Seattle," Oklahoma County District Attorney David Prater said of the protests. "We're not putting up with this lawlessness here."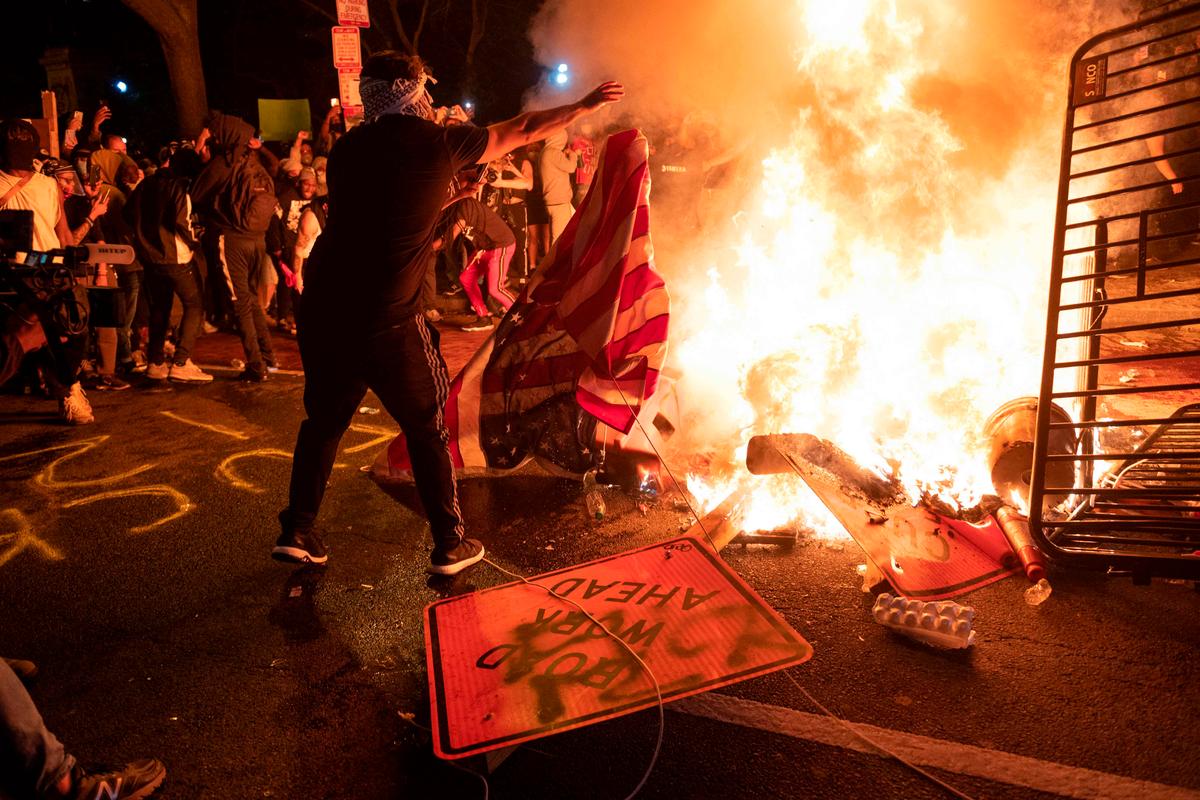 President Trump has proposed making flag burning illegal in all 50 states.
"We ought to come up with legislation that if you burn the American flag, you go to jail for one year ... we ought to do it," Trump said in a public statement, after demonstrators destroyed American flags at a rally in Tulsa.
Humphrey said that even with a legal fight, he doesn't intend to back down.
"Hey, when you burn the flag in front of a bunch of patriotic Oklahomans, can I get a witness? You're going to cause some division," he said.