English playwright William Congreve was very insightful when he said, "Music soothes the soul."
Music certainly can soothe, or it can suggest any other desired emotion, especially when the sound is lush and dynamic. For those seeking to upgrade their existing system, the recent Consumer Electronics Show featured several options that we recommend.
The first and simplest thing to consider adding is a digital-to-analog converter (DAC) that can simply be connected to your existing stereo receiver. Simply put, a DAC converts digital information—which is great for compression purposes but can limit the authentic range of the sound signals—into analog signals that allow for a sound that more authentically replicates the original source.
DACs are available in many shapes and sizes, from those suitable primarily for headphone use to those more appropriate for a home audio system. A DAC is an ideal way to unlock the full potential of music from CDs. For maximum flexibility, look for a DAC with a headphone jack, such as the Audiolabs' M-DAC+ with 11 filters to create customized musical adventures.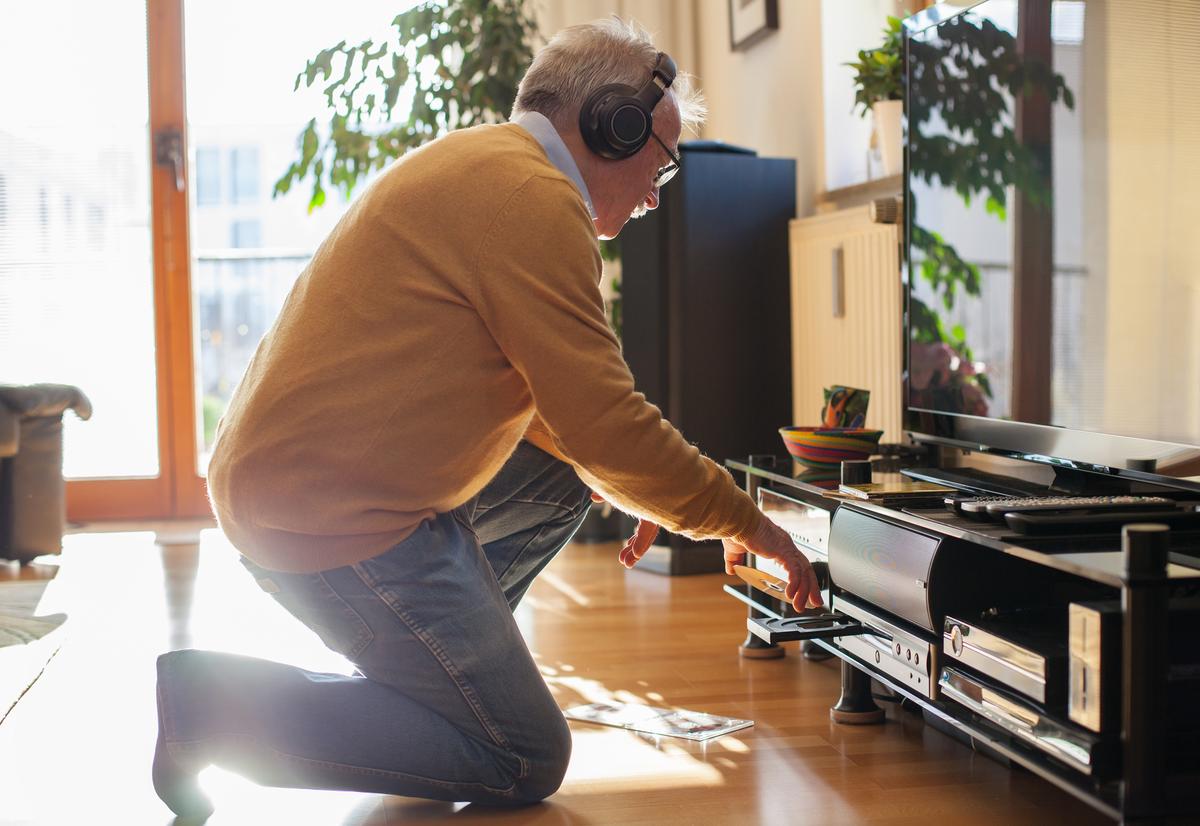 While there are fans of big speakers, not everyone wants their audio system to use huge speakers more appropriate to the stage at a Rolling Stones concert. Those in the "smaller is better" camp will do well to consider
Sony's new SRS series RA5000 speakers
. Utilizing proprietary technology, they fill the room in a way simply not possible with traditional forward-firing speakers.
The secret is using drivers that project sound up and away from the unit. Imagine a vase of three fresh long-stemmed roses, with the roses all pointing upward at just a very slight angle from straight up as the three up-firing drivers. These project sound upward while three mid-sized drivers project sound on a horizontal plane and a subwoofer delivers bass signals. The result fills the room with sound often compared to a 3D effect.
The wireless speakers can be placed anywhere in the room, and each can be calibrated to accommodate the room layout, controlled via an app downloaded to your phone. The RA5000 and the slightly smaller SA3000 speakers provide optimum enjoyment from any source, from over-the-air FM to vinyl records, but they're particularly impressive when playing any of the nearly 1,000 spatial audio tracks currently available from streaming services.
But before you go shopping for new speakers, consider relocating your existing speakers. While most people simply place the speakers on either side of the stereo or TV, pointing straight back into the room, sound experts suggest placing speakers so they point at the listener in a V-shape. For optimal sound quality, set the speakers two to three feet away from the wall behind them and four feet apart from each other for bookshelf models or eight feet apart for floor-mounted speakers, with the tweeters at a height equal to that of the listeners' ears.
Finally, ensure that there are no objects between the speakers and the listener that could create an inadvertent reflection of the sound. If you have a turntable and bookshelf speakers, don't place the turntable on the same surface as the speakers.
Another option for audiophiles seeking a clean, uncluttered look is a soundbar; it's the simplest, yet very effective way to provide dynamic sound without opting for traditional boxy speakers. They can either work in concert with existing speakers to direct sound toward the listener, or they can serve as the only sound source, "aiming" the sound so as to fill the room.
Sennheiser has been developing innovative ways to capture and project sound since 1945. The third-generation family-run business now offers the
AMBEO soundbar, which
 provides what they describe as a studio-grade audio experience with a 5.1 3D sound. Three modes allow customization based on personal preferences and room layout from the 13 drivers, including five high-frequency tweeters linked to six long-throw woofers producing 30Hz of bass without the need for an additional, separate subwoofer.
Sennheiser says it uses visualization technology to maximize the acoustics of any room, effectively placing the listener at the epicenter of the sound signals, creating a 5.1 surround sound experience without the need for five (or more) individual speakers located around the room.
Many audiophiles equate big speakers with big sound; for them, we suggest the Bang & Olufsen (B&O)
Beolab 90
. These epic floor-standing speakers deliver an unprecedented 8,200 watts of sound per speaker delivered by a system that utilizes 18 premium drivers, 14 channels of B&O's ICEpower, 300-watt amplifiers, and four channels of 1,000-watt class D Heliox amplifiers. To put it simply, these are loud!
Many also enjoy music via tablets or laptops, using speakers or headphones. The downside to speakers is they may disturb others in the room, while headphones can become uncomfortable over an extended period. A possible solution comes in the form of the innovative
Noveto N1
system. Using AI facial recognition, it tracks the listener, beaming the sound toward them, so they hear it while others in the room don't.
Great sound thrills the senses, so time spent upgrading your system is time well spent.