There's no question U.S. Highway 550, in southwestern Colorado, is one of the most spectacular drives in the country. As one travels through breathtaking mountain passes with panoramic views of forests and snow-capped mountains, the journey is awe-inspiring.
But what's so special about the section of road called the Million Dollar Highway? Speculations about how the highway, created as a toll road by Otto Mears in 1883, got its name read like tall tales. One story tells of a traveler so overcome with vertigo on the steep, winding road, that he proclaimed he'd never travel the road again, not even for a million dollars. Another tale claims that builders used gravel from the nearby silver and gold mines so the road's dirt itself is worth a million dollars.
Ouray's History
The Million Dollar Highway travels through the small town of Ouray, tucked in a scenic box canyon like a hidden gem.
Originally called "Uncompahgre," the town was soon renamed "Ouray" to honor the chief of the Uncompahgre Ute tribe.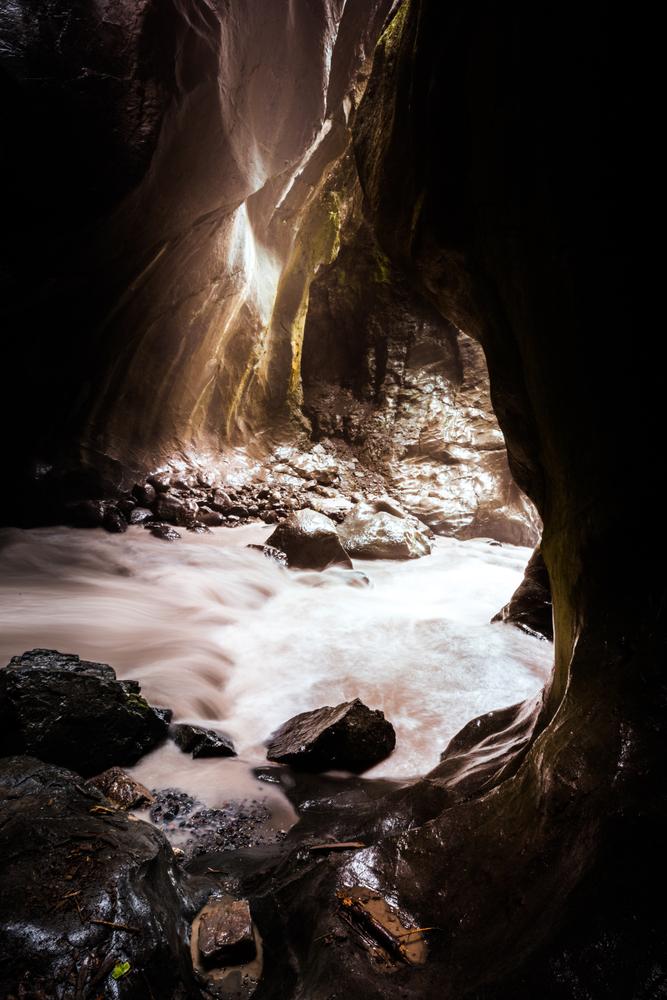 A great Ute warrior, Chief Ouray believed peace was the best choice for his people during a time when white settlers were seeking land and riches of gold and silver. Chief Ouray's diplomacy won the respect of both the Ute Nation and the U.S. government. After signing the Treaty of 1874, he told the governor of the territory of Colorado, Samuel Hitt Elbert, "My part is to protect them [the Ute people] and yours, as far as I can, from the violence and bloodshed while I live, and to bring both into friendly relations, so that they may be at peace with one another."
Chief Ouray was honored to have the city of Ouray, founded in 1876, and Ouray County named after him. A year after his death in 1880, the government moved the Ute tribe to a reservation in eastern Utah.
An Idyllic Small Town
Today, Ouray is a quintessential Victorian town filled with architectural beauties. It's no wonder the entire downtown is designated a National Historic District. A self-guided walking tour takes you to the Second Empire-style Beaumont Hotel and the Greek Revival and Romanesque Wright's Opera House, which was built to provide cultural opportunities in the small town. The Wright Opera House hosts an annual international film festival featuring films from dozens of countries. Ouray has its own claim to movie fame, too. The town's historic courthouse appeared in the Western film "True Grit," starring John Wayne in his only Best Actor Oscar-winning role.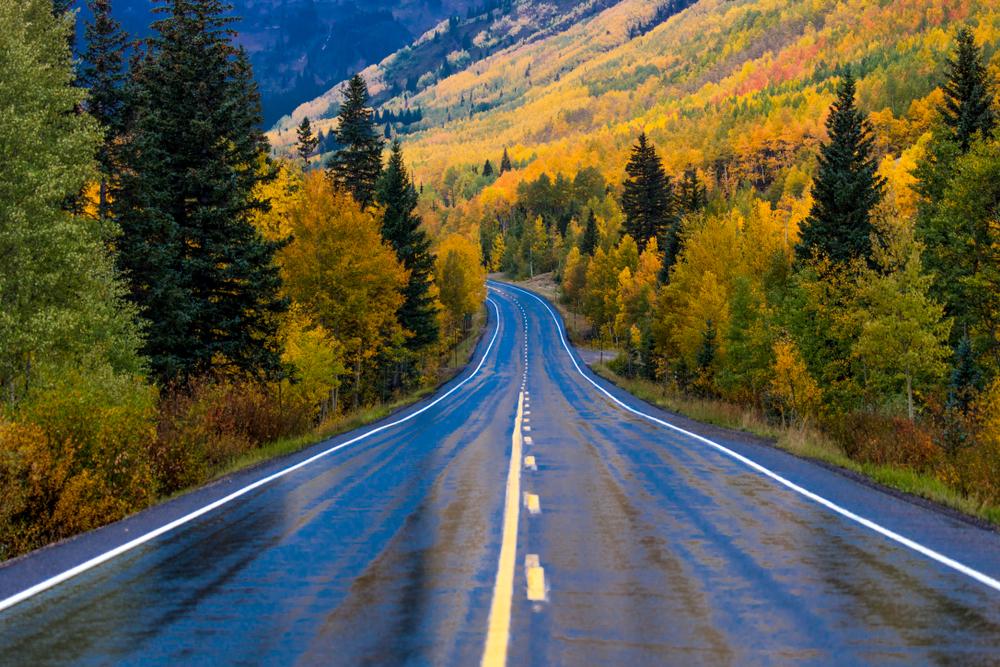 Visitors to Ouray will find a special charm to the town. There are no big box stores or national chains. Instead, businesses are locally owned, and visitors may talk personally with the owners and be treated with welcoming hospitality.
While in town, visit the Ouray County Historical Museum. According to Smithsonian Institution, it's the "best little museum in the west." Housed in the town's original Miner's Hospital, among many interesting displays, you'll get to see some real gems. A special exhibit includes the sparkling replica of the famous Hope Diamond. Why is it featured in Ouray? Socialite Evalyn Walsh McLean purchased the deep blue diamond in 1911 and was often photographed wearing it, first as a centerpiece in a tiara, and later as the pendant on a diamond necklace. Since 1958, the Hope Diamond has been a premier attraction at the Smithsonian. So what is the connection to Ouray? Evalyn was the daughter of Thomas Walsh, the wealthy owner of
Camp Bird Mine
in Ouray County.
History of Riches
Due to natural forces, including volcanic eruptions millions of years ago, the area surrounding Ouray is a highly mineralized area. In the summer of 1875, hundreds of people came to the area seeking fortunes in gold and silver. Soon, Ouray had a gold boom. The Gold Belt Trail led to
lucrative mines
on what became known as "Gold Hill." The Mountain Top Mine became famous for having the first underground mining mill in the country. It was even featured on the 1919 cover of Scientific American. One of the most famous mines in the world was the Camp Bird Mine. Between 1896 and 1910, it produced over $26 million in gold.
Things to Do
Ouray claims the title "Outdoor Recreation Capital of Colorado"; there's an abundance of fun things to do. Box Cañon Park is one must-see. An easy walk from downtown, the park's High Bridge Trail offers a fabulous vista overlooking Ouray. Hike the Falls Trail for a close-up view of the thunderous Box Cañon Falls. The park is also notable as the summer home of the rare black swift.

Perhaps you'd like to attempt rock climbing; Ouray offers climbs for different skill levels, so give it a try. There's also canyoning or hiking. There are short family-friendly trails, or take the six-mile Perimeter Trail that overlooks the town.

Ouray also holds the title "Jeeping Capital of the World." You can rent a jeep or take a guided tour with Alpine Scenic Tours. Ride in a modified 4x4 with bucket seats, a PA system, and lifted suspension while taking in extraordinary views of mountains, waterfalls, and mining ruins.
'Have an Ice Day'
If you're looking for some fun winter adventures, Ouray is the place to go. You don't have to leave town for skiing or snowboarding. Just use a
rope tow
to the top of a 75-foot slope in downtown Ouray. Or go to the in-town Vinegar Hill, where sleds have been skimming down the hill for over 100 years.
Ouray Ice Park, only a short
walk from downtown, offers ice climbing opportunities ranging from a kids' wall to challenging backcountry ice climbs. The world-class ice climbing park offers free admission. An annual Ice Festival and International Climbing and Mountaineering Federation's North American Championship, an elite mixed ice climbing competition, attracts visitors from around the world.
Soothing Miracle Waters
Centuries before Ouray's gold boom, the Tabeguache Ute, a nomadic group of Native Americans, discovered another type of precious treasure here, "sacred miracle waters." The geologic forces that mineralized the area also produced natural, sulfur-free, odor-free hot springs that contain a host of minerals considered to be therapeutic.

In 1927, the town's first large outdoor pool opened, filled with mineral water. The main source of water is gravity-fed over a mile from near the Box Canyon waterfall to the pool, where 250 to 300 gallons per minute of hot mineral water continuously enters and exits the pool. Renovated in 2017, the Ouray Hot Springs pool complex has an adult-only soaking section, a workout pool with eight lap lanes, two water slides, a playground, an obstacle course, and a climbing wall.
After a day of adventures in and around Ouray, a stay at the Box Canyon Lodge and Hot Springs is a perfect way to relax. It offers environmentally friendly geothermal heating in the rooms, plus there are outdoor hot tubs filled with natural mineral water flowing from the property.