A British woman has her hand-painted colorful home, with every room costing less than 10 pounds (approx. $14).
Heidi Pettitt, 44, from Walsall, in West Midlands, England, has brightened up her home by using tester pots of paints, which are often free.
The mom-of-three, who works for the housing association, began the renovation during the first lockdown in March 2020.
Heidi began by painting a rainbow in her kitchen and it spiraled from there.
She now has a 70s inspired living room, a jungle-themed conservatory, and a bright yellow room with a swan head coming out of the fireplace.
"The lockdown gave me the freedom to do stuff as I suddenly had lots of spare time on my hands," she said. "The pandemic made me realize life is too short, so I decided to do what makes me happy.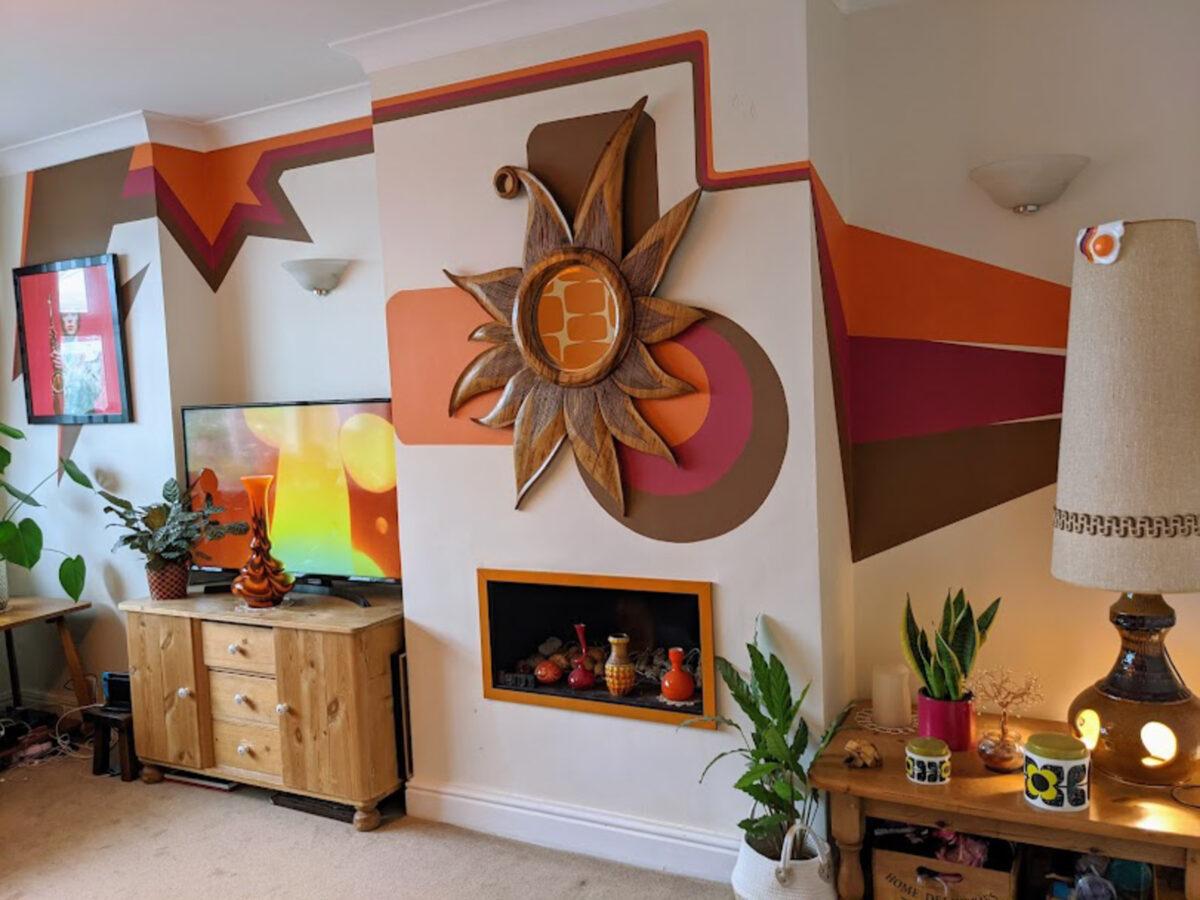 "From the carpets to the ceiling, everything in my home was magnolia which is my least favorite color. I decided to use my imagination and add a splash of color to my house.
"I started with the rainbow in the kitchen and it went from there."
Most of the paints she used were leftovers or testers.
"My friends think I am mental but I love it," she said. "It wasn't expensive as I had some leftover paint in the house already.
"Or I used testers that are either free or very cheap. And the colors I like are always in a bargain bucket as other people don't want them.
"Every room in my house has been painted for less than 10 pounds."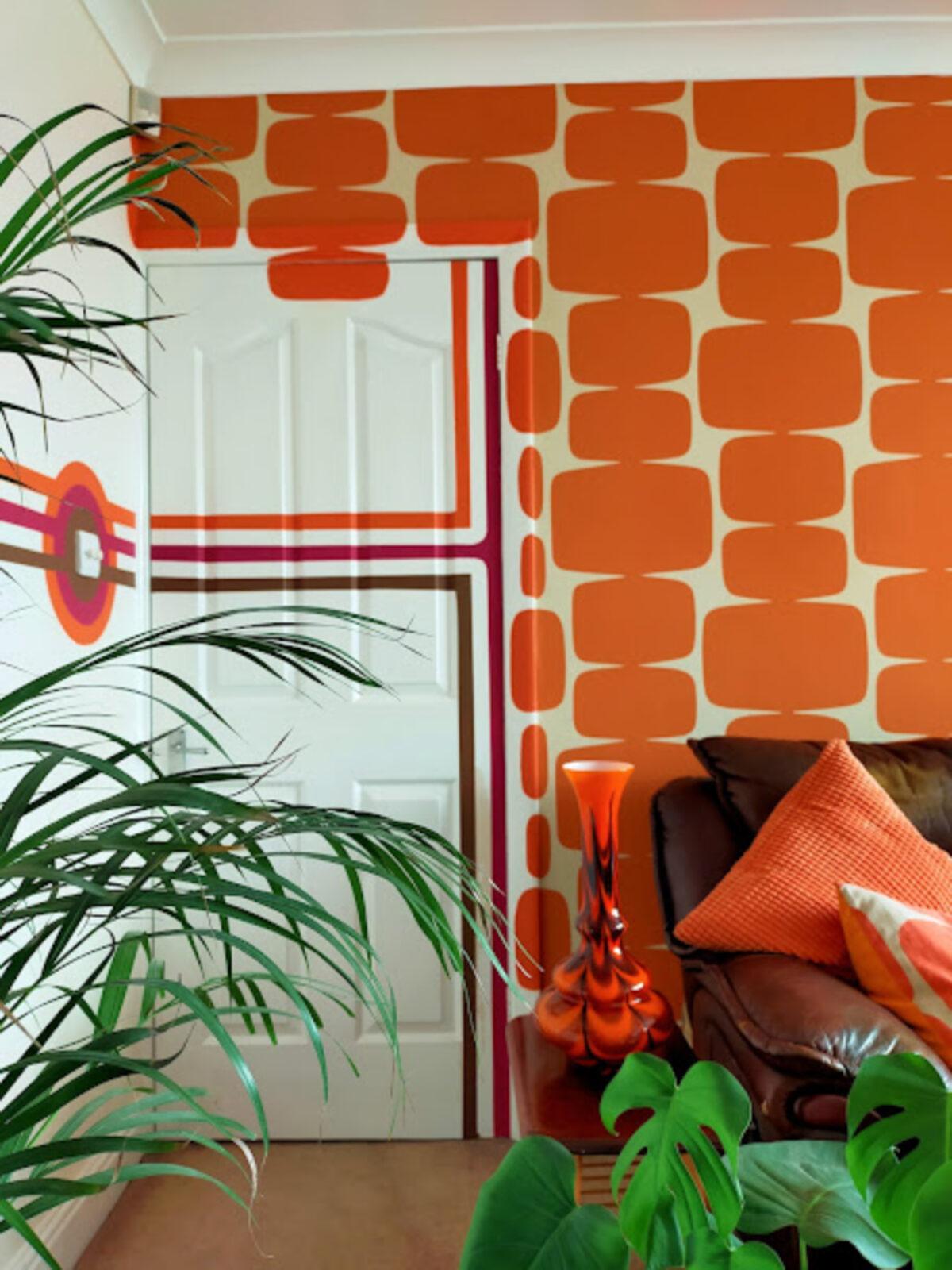 The conservatory is filled with plants and leaf paintings on the wall and the music room features a bold yellow wall with a guitar display.
"The colors instantly change my mood to happy. Having a bright home is very lifting," she said.
"My favorite is my 70s inspired living room. And the music room which is bright and a swan coming out of the fireplace. It is a relaxing room with a bright yellow wall."
Epoch Times staff contributed to this report.