As night fell, the gunfire ceased. Clara Barton had been nursing soldiers since the Battle of Antietam began, and now she ensured that the barn with wounded soldiers was well lit with the lanterns she brought.
Barton walked from the barn to the house, where she found a surgeon sitting in one of the small, dank rooms with only a small candle preventing the space from falling into complete darkness.
"You are tired, doctor," Barton said.
"Yes, I am tired," he said. "Five hundred [soldiers] will die before daybreak unless they have attention, and I with no light [but] that two inches of candle."
Barton led the surgeon outside, and he gazed with amazement at the glowing barn.
"The men will be here in a few moments to light the house," she explained. "You will have plenty of light and plenty of assistance. Don't despair in your good work, doctor." Barton and the doctor worked through the night, caring for the wounded.
Throughout her life, Barton would not only provide light for others, as she did that night for the surgeon, but also follow her own advice. Though at times weary or frustrated, Clara Barton persevered in her good work.
From the Classroom to the Battlefield
Clara Barton was born on Christmas Day, 1821, in North Oxford, Massachusetts. Barton's family lived comfortably on their farm. Her father, Stephen Barton, served in the Northwest Indian War and instilled a spirit of patriotism and sacrifice in his young daughter.

"I early learned that next to Heaven, our highest duty was to love and serve our country," Barton later wrote.

She began her career as a teacher at only 18 years old and soon garnered a reputation for putting difficult, undisciplined classrooms in order. Barton improved one school after the next, then even started a school at the mill her brothers ran for the workers' children. She went on to found the first free public school in New Jersey.

In 1854, Barton retired from teaching, moved to Washington, D.C., and landed a job as a clerk in the patent office. When the Civil War began in 1861 and wounded soldiers started arriving in the capital, she was determined to help in any way she could.

Barton knew one of the direst needs would be supplies, so she set to work raising them. Soon, she was forced to rent warehouses to store all the goods reaching her. Many officials turned down her requests for permission to take her supplies to the battlefield and serve, but Col. Daniel H. Rucker finally agreed to give her a permit and wagons to transport the supplies.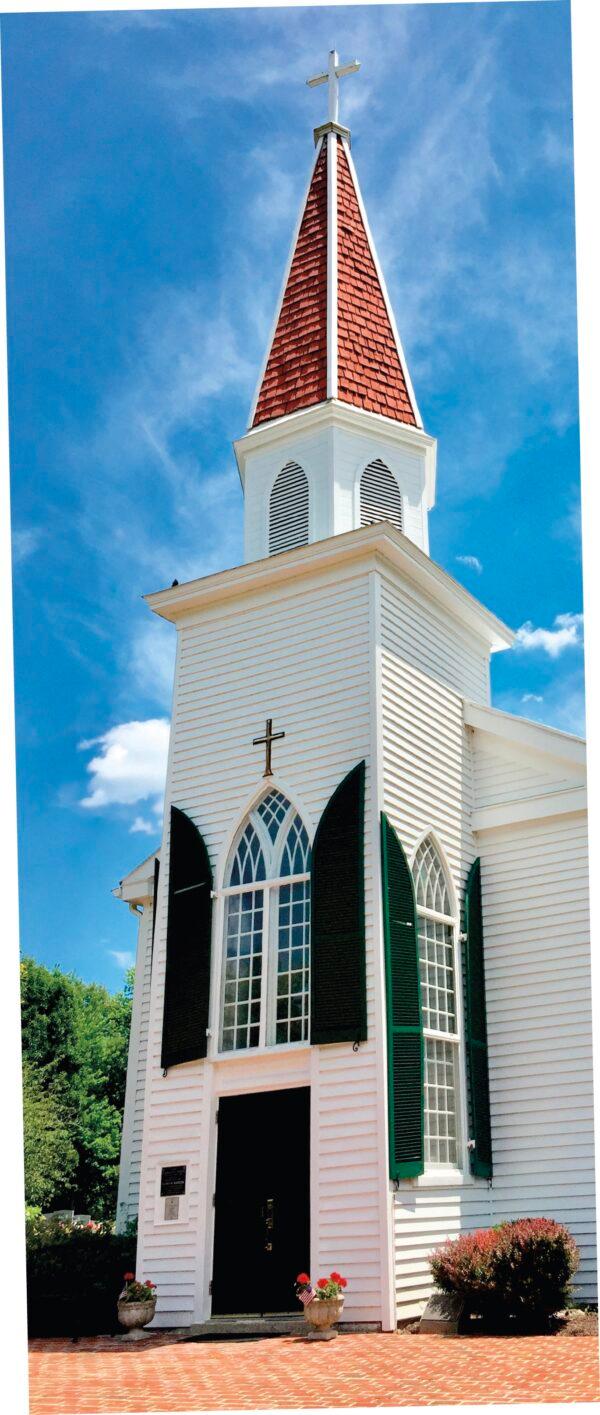 In August 1862, Barton heard a battle was imminent. She hurried to the front with her wagons full of supplies, arriving at the house that Brigade Surgeon James L. Dunn decided to use as a medical station. She immediately began distributing supplies, making food, and caring for the wounded. The soldiers and doctors alike recognized that Barton's supplies and nursing were invaluable.
"I thought that night if heaven ever sent out a holy angel, she must be one, her assistance was so timely," Dunn said. "In my feeble estimation, General McClellan, with all his laurels, sinks into insignificance beside the true heroine of the age, the angel of the battlefield."
Founding the American Red Cross
Barton served the wounded for the duration of the war. Once the conflict ended, she worked to help families learn the fates of soldiers who were missing. As the war grew more distant, Barton gave lectures around the country about her role in the conflict. After a couple of years, Barton's voice gave out. She decided to recuperate in Europe, so in 1869 she and her sister sailed for England.

Barton traveled to Switzerland, where she hoped to rest. However, in July 1870, France declared war on Prussia. Grand Duchess Louise of Baden, the daughter of the Prussian king, had heard of Barton's work and requested her help in organizing relief efforts.

The International Red Cross had been founded in 1863 and was headquartered in Switzerland. The Swiss were neutral during the war, but the Red Cross helped organize relief efforts for civilians. Once Barton arrived at the front, she immediately went to work coordinating supplies. Throughout the conflict, she helped those caught up in the violence.
In 1873, Barton returned to the United States, determined to establish the American Red Cross. After a bout of sickness that took her years to recover from, Barton finally felt well enough to move forward with her mission. "I recognize the bugle-note that calls me to my place, and, though I may not do what I once could, I am come to offer what I may," she wrote.
Barton met with politicians but struggled to gain enough support for the idea of an American Red Cross. Nonetheless, she persisted, and when James A. Garfield was elected in 1880, it renewed Barton's hope. She knew Garfield from the Civil War, where he had served as a general. With his administration's support, Barton finally accomplished her goal. The American Red Cross was formed on May 21, 1881. The primary objective of the American Red Cross was to offer relief during events like natural disasters. Barton served as president of the organization until her retirement in 1904.
Her whole life was dedicated to service, never shying away from challenge or despair but instead rising to meet it. She once said, "You must never think of anything except the need, and how to meet it."
This article was originally published in American Essence magazine.