Legend has it that cavemen discovered the joy of grilled meat by accident. Ever since, we've been searching for tools to help perfect the craft, such as this collection.
Timed to Perfection
Signals BBQ Alarm Thermometer
$239 at Thermoworks.com
The most important part of grilling is avoiding under- or overcooked meat, making this system a must. The probes send temperature info to your phone via Wi-Fi, so you can monitor the heat without constantly opening the grill cover.
$119.95 at GrillBots.com
Grilling is fun, but the cleanup afterward? Not so much. So, use what's essentially a Roomba for the grill to do the job while you're having dessert. Set it on the cooled grill grates, push the button, and come back to a clean grill.
Contact for pricing at KotaGrills.com
Imagine a man cave with a grill and you get the idea of this incredible sanctuary. Developed in the Arctic areas of Lapland, the cabin is equipped with a Kota grill to make barbecuing an all-season social event.
$150 at Wusthof.com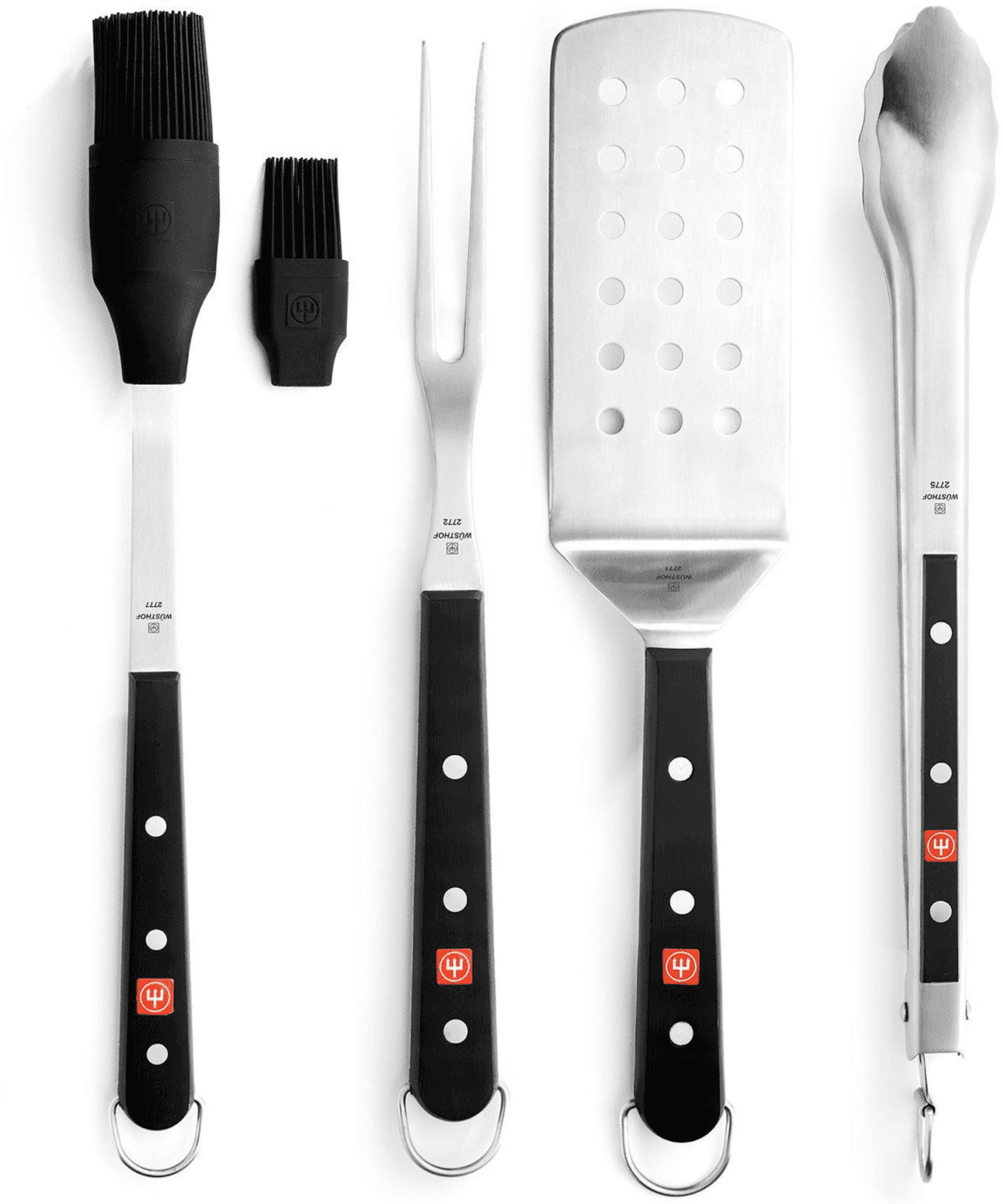 Grillmasters will love using this heirloom-quality tool set made by a 200-year-old family-owned firm. The tongs, turner, meat fork, and brush are exactly what you need to flip burgers, turn steaks, or baste chicken and fish.
$44.95 at GrowAndMake.com
If you try every barbecue sauce, searching for the perfect flavor, just make it yourself. This kit includes seasonings such as turmeric, liquid smoke, and crushed red pepper, and an instructional booklet to help you bottle your own mustard- or tomato-based sauces.
$520 at KettlePizza.com
Imagine the smiles on your guests' faces when you serve them charcoal-fired pizza. This oven insert fits into a 22-inch Weber charcoal grill, so you don't need to buy an expensive wood-fired pizza oven. A version for Weber gas grills is also available.