Were you born to fish but forced to work? Chasing gamefish or even the evening's meal requires a lot of time, knowledge, experience, and gear. For this reason alone, if you're a fishing fanatic, it may make sense to consider making your next vacation a fishing trip.
To make it an epic event, consider booking a "bucket list" fishing charter. A charter trip differs from taking a fishing pole and a can of worms to the closest pond in the same way jumping on a trampoline differs from strapping on a jetpack; more equipment, better skills, and a ton of planning make it a wondrous, memorable experience.
So, how to choose where to go? There are a few driving forces, including the fish species you're chasing, the best location to find (and catch) them, and most definitely your budget. To qualify as a bucket list affair, it should focus on fish you don't normally encounter in your local waters, so look for an exotic location.
While you most likely could do a bucket list fishing trip on your own, the chances of the trip being an unconditional success increase when you use the services of a local guide. The odds continue to rise when that guide has the knowledge and gear required to put you in the right place at the right time to land your catch. The ultimate is to book a charter trip in which your lodging, meals, a guide, a boat, and all required tackle are waiting for you when you arrive.
The good news is, fishing charters are available pretty much anywhere on the globe that has water and fish. The bad news is, there are so many amazing choices, it can be difficult to choose, so perhaps pick several, as there's no rule against making this a multi-year event. While saltwater destinations such as the Bahamas, the waters off Kona, or Australia's Great Reef may get more attention, there are also many phenomenal freshwater fishing destinations from which to choose, such as Alaska's Kenai River or the Amazon.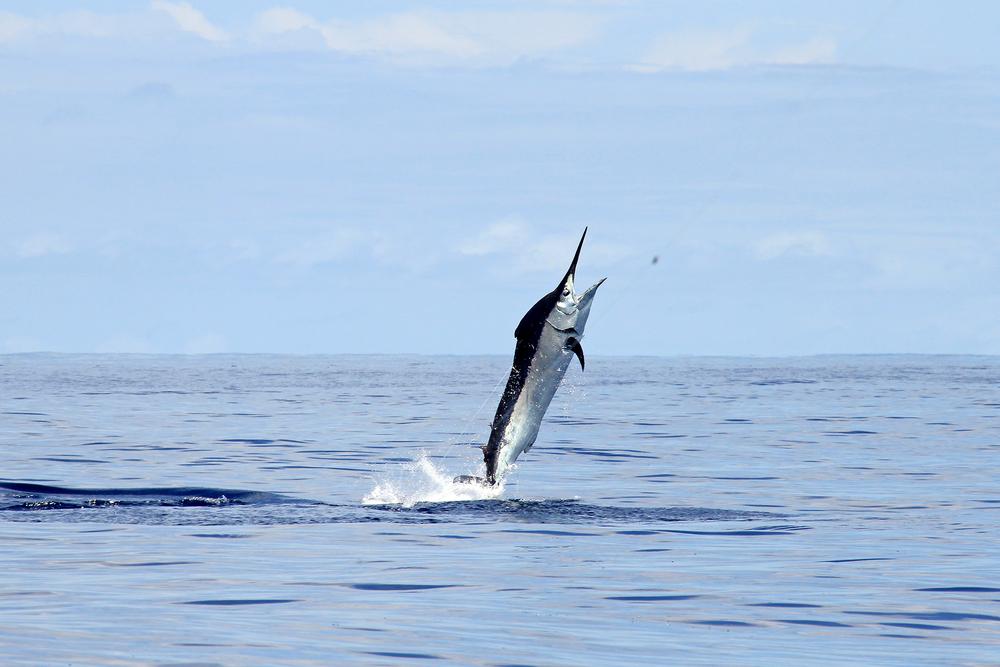 Before you lock in on a destination, do some research to ensure it has the species you seek and determine the best time to go after them. As a few examples, the peak season for King salmon in Alaska runs from May to September, while the Atlantic's sailfish season runs from November to March.
The next two steps involve choosing a guide and lodging. In many cases, the two go hand in hand, as many charter operators either have lodging or partner with local hotels. When choosing a guide, look for one that has references on their website. You will be spending a lot of time with the guide, so it's critical that you do some due diligence to learn what previous clients have to say about him or her (there are many female guides). It's also a good idea to actually speak with the guide; schedule a phone call to allow you to get a feel for their style. Experienced anglers may be offended if a guide treats them like their most recent fishing expedition was in a bathtub. It is far better to discover you don't get along with the guide before you've sent a big deposit, or worse, are 35 miles offshore with them.
Those seeking a world-class, once-in-a-lifetime fishing trip might want to consider an all-inclusive fishing charter aboard Spirit. Operating in the waters above and around Australia's Great Reef, Spirit is a 115-foot motoryacht with five guest staterooms and a unique wave-piercing hull. Equipped with every luxury imaginable at sea and staffed by an experienced crew, Spirit can be accompanied by a variety of sportfisherman vessels. Anglers spend the day on open water chasing black marlin or working the reef for snapper and grouper. At the end of the day, they return to the mothership to be fêted by the crew, while the chef prepares the catch for dinner.
For a freshwater trip you'll never forget, consider trekking to Mongolia to chase a gamefish you've probably never heard of. Anglers eager to experience the ultimate freshwater challenge use fly fishing gear attempting to land hucho taimen, also known as the river wolf. These fish are voracious predators, feeding on other fish, ducks, and even prairie dogs. Growing as large as five feet in length, landing one of these monsters is an exceptional feat. Anglers stay in teepees set a few feet from rivers crossed by Genghis Khan for a truly memorable adventure.
Regardless of where you go or what fish you seek, now is always the best time to plan and make a journey that will forever change your life and make your heart pound with happiness.