When I started visiting the North Fork of Long Island, New York, a decade ago, it was somewhat undiscovered.
It's hard to believe, considering this laid-back peninsula shares the "East End"—the name of this slice of Suffolk County—with the Hamptons, probably one of the world's most luxurious, see-and-be-seen destinations. 
Located about 80 miles from Manhattan and guarded by the Long Island Sound and Peconic Bay, the North Fork is the antithesis of its coastal cousin. There's little hype here, and pretty villages, acres of vines, quiet beaches, and welcoming locals are the only scenes you'll find.
A String of Hamlets
A cruise on the Long Island Expressway leads to a string of quaint towns along the North Fork, all minutes from the beaches and waters of the bay or sound. New York State Route 25 and County Route 48 are the two main thoroughfares running through the area, which stretches 30 miles from one end to the other.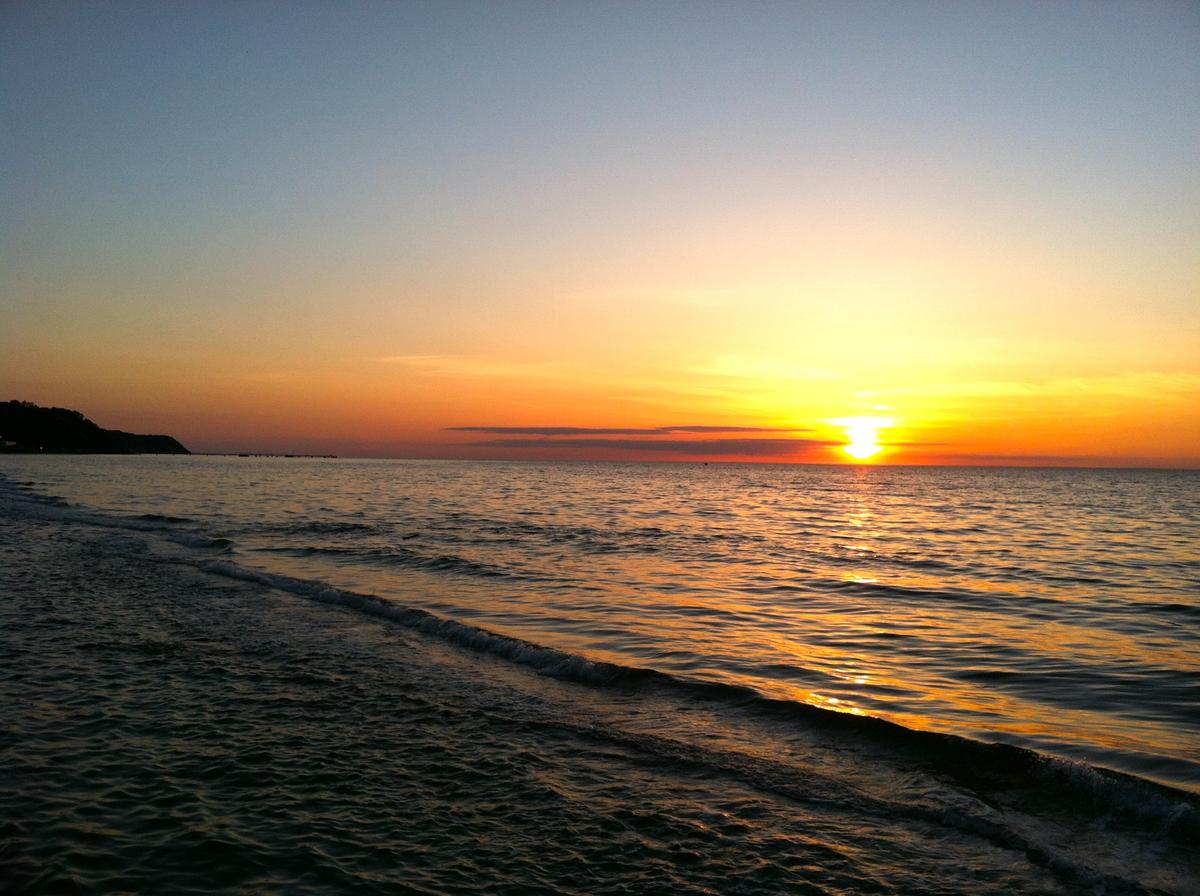 Riverhead is the most commercial town and the gateway to the rest of the peninsula, paving the way for hamlets such as Jamesport, Mattituck, Cutchogue, and Southold, each with a town center set alongside a residential neighborhood. But every village bursts with character, and there's also a medley of farm stands, vineyards, and wineries surrounding each town center. What's more, miles of farmland add to the North Fork's allure since this pocket of Long Island has yet to fall victim to overdevelopment.
Fingers crossed it stays that way.
Getaway to Greenport and Orient Point
About 22 miles from Riverhead is Greenport, a historic village dating as far back as the 1600s, known for its fishing, whaling, oystering, and ship-building past. Colorful clapboard and shingled saltbox houses—many restored to their grandeur—pepper pretty blocks as the Peconic River flows nearby. Meanwhile, a variety of boutiques and eateries line Greenport's main street, the largest selection of mom-and-pop storefronts in the area. 
Eight miles east of Greenport, at the tip of the peninsula lies Orient Point, the easternmost hamlet, and perhaps the most tranquil on the North Fork. Feast your eyes on the Orient Lighthouse—also referred to as "The Coffee Pot"—revel in nature in Orient Beach State Park, or catch the Cross Sound Ferry for a relaxing ride to and from New London, Connecticut.
A Foodie Haven
Since farming remains at the heart of the North Fork, fresh food is abundant, from fruit and vegetables to fish and locally crafted products. In Greenport alone, choose from several dozen eating and drinking establishments. Spots to try include Little Creek Oyster Farm & Market for freshly shucked oysters, as well as crab rolls and chili dogs, and the Olive Branch Restaurant & Bar, a Mediterranean restaurant specializing in Turkish food and wine. 
In Mattituck, Love Lane is a tiny stretch, the village's center, and a culinary haven. The Village Cheese Shop & Café features an enticing case filled with French raclette, truffle gouda, aged manchego, and an assortment of international cheeses. The store also stocks charcuterie, coffee, sweets, as well as nuts, crackers, olives, and spreads. 
For a casual meal, Love Lane Kitchen whips up comforting classics like Baja fish tacos, lobster rolls, and house-made black bean burgers. Pair your entree with a French 75, summer ale from Greenport Harbor Brewing, or glass of North Fork Chardonnay from Bridge Lane Wines. Next door, Lombardi's Love Lane Market sells ready-made restaurant-quality antipasti, pizza, and other Italian specialties, and always an excellent selection of steaks and chops prime for grilling.
Old-fashioned diners do still exist, and one not to miss is The Cutchogue Diner. The landmark plates breakfast and lunch daily, serving three-egg omelets, juicy burgers, and honey-dipped fried chicken. For a fine dining experience, look no further than Southold's North Fork Table & Inn. A mainstay on the East End, the restaurant was purchased by notable New York City chef John Fraser in January 2020. Expect beautifully styled plates of Peconic fluke crudo, Montauk tuna, baked Long Island duck, and other locally-sourced ingredients.
Just outside Northville, buttery crusts and an outpouring of fruit draw crowds at Briermere Farms, an orchard and bakery. Made with blueberries, apples, peaches, and raspberries grown in the orchard, these not-too-sweet delicacies are simply some of the best pies you'll ever eat. The farm also bakes blueberry muffins, cookies, bread, and cakes. Produce, some grown locally, and fresh flowers are also available for sale.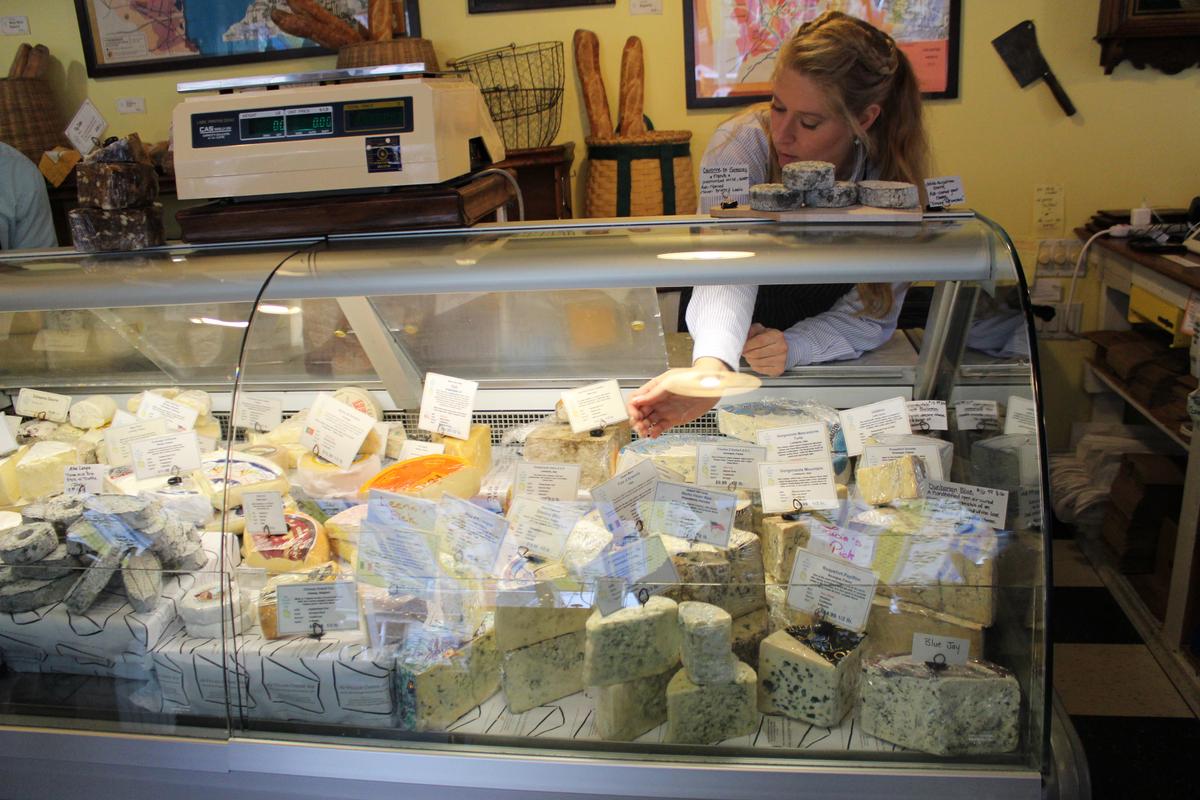 A Growing Wine Region
Pioneers planted vines in the 1970s, and decades later, the North Fork has blossomed into one of the top wine regions in the United States. Known for Bordeaux-style wines due to its maritime climate, the North Fork offers dozens of vineyards, wineries, and tasting rooms. 
On route 25 in Aquebogue, Paumanok Vineyards' 127-acre estate is best enjoyed from the deck overlooking the vines. All grapes here are estate-grown, ranging from Chardonnay to Chenin Blanc to Merlot. Owned by the Massoud family, the winery produces some of the North Fork's most elegant bottles of red, including Assemblage—a luscious blend of Cabernet Sauvignon, Merlot, Cabernet Franc, and Petit Verdot.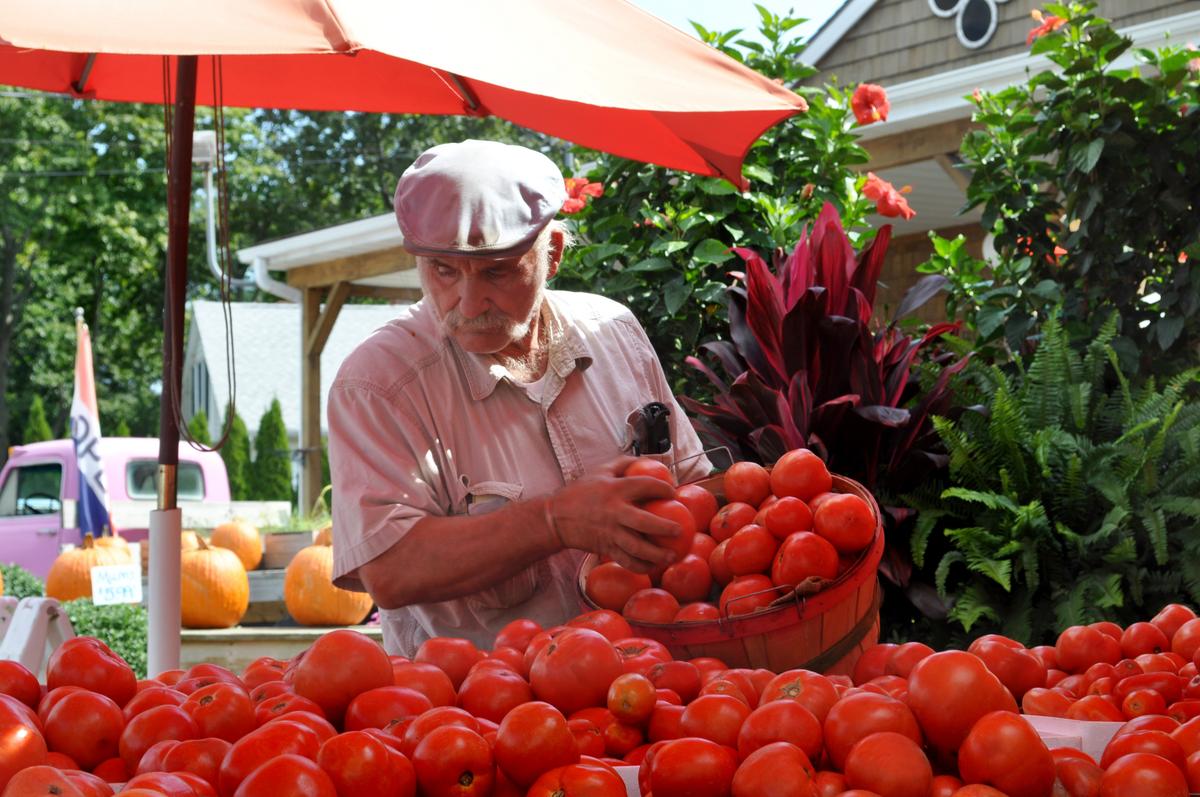 Minutes away, Paumanok's sister winery is set in a rustic tasting room with a friendly staff pouring tastes of Albariño, Sauvignon Blanc, and a variety of earthy reds. Established by Robert Palmer in 1983, Palmer Vineyards was purchased by the Massoud family in 2018, and now has winemaker Kareem Massoud Martin at the helm. Both Paumanok and Palmer are certified sustainable wineries.
Jamesport Vineyards produces outstanding wines alongside wood-fired pizzas from the on-site NOFO Pizza Co. The sprawling property is especially loved for its backyard, where friends and families gather to eat, drink, and socialize. Also a sustainable winery, Jamesport crafts bottles of red, white, and rosé for every palate and budget.
In Peconic, Osprey's Dominion Vineyards is one of the North Fork's most significant producers—growing 13 varietals—and has a spacious tasting room to boot. The winery provides customized tastings and bottle sales, ideal for drinking on the great lawn while listening to live music on weekends. The reds at Osprey's are exceptional. I recommend the Meritage and Cab Franc.
One of the area's most celebrated wineries, Bedell Cellars in Cutchogue began its journey into the world of wine in 1980. Growing grapes on some of the country's oldest vines, Bedell focuses on the region's bountiful terroir, blending its wines in small batches. The company's distinct winemaking style is evident from the first taste, as it focuses on every step from the vine to the bottle.
With award-winning wines, farm-to-table food, and undeniable charm, the North Fork is an ideal escape from New York City. However, if there's one reason to take that drive 80 miles east of the city, it's the sunsets. With a glass of wine in hand, I soaked up the kaleidoscope of colors descending over the Long Island Sound as life's stresses magically melted away.
Tracy Kaler
is a travel writer based in New York. She's written for The Telegraph, Barron's Penta, amNewYork, and other publications. When she's not glued to her laptop, she's wandering the city she loves or off discovering another part of the planet.