This week, we feature an enduring classic about World War I and an endearing story about a boy who seeks to free his friend, an orca whale.
New Release
'Asteroid City'
This romantic dramedy transports us to a fictional, small desert town in the American Southwest in 1955. It follows the stories of characters as they flock from all over the country to attend a stargazing convention. Things get interesting when a purported alien encounter occurs.
Director Wes Anderson's latest whimsical flick oozes with style and does a good job of transporting us to his nostalgic '50s universe. The characters have individual stories that form an entertaining tapestry, but the story can seem a bit convoluted.
Comedy | Drama | Romance Release Date:
June 23, 2023
Director:
Wes Anderson
Starring:
Jason Schwartzman, Scarlett Johansson, Tom Hanks
Running Time:
1 hour, 44 minutes
MPAA Rating:
PG-13
Where to Watch:
Theaters
Rated
: 3 stars out of 5
Family Pick
'Free Willy'
Willy is a wild orca that has been placed in a marina fish tank, where he is expected to perform tricks for audiences. Jesse (Jason James Richter) is a troubled kid who has been assigned to clean Willy's tank by his social worker. The boy and the whale form a special bond that may just lead to Willy's freedom.
While somewhat formulaic, this well-meaning drama should appeal to animal lovers and those who like feel-good films with satisfying endings. It's an entertaining ride with good acting and excellent cinematography.
Adventure | Drama | Family Release Date:
July 16, 1993
Director:
Simon Wincer
Starring:
Jason James Richter, Lori Petty, Michael Madsen
Running Time:
1 hour, 52 minutes
MPAA Rating:
PG
Where to Watch:
Amazon, HBO Max, Redbox
Rated:
3.5 stars out of 5
An Engrossing Cold War Thriller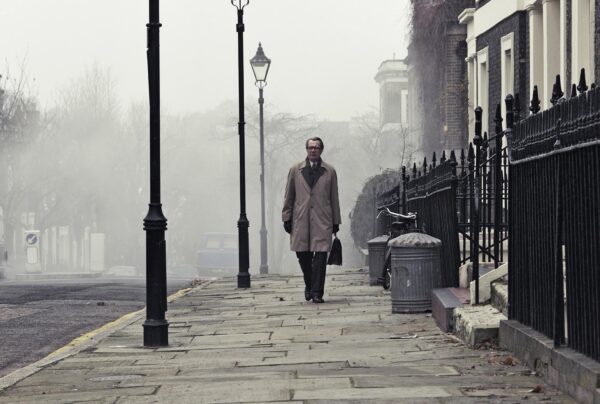 'Tinker Tailor Soldier Spy'
The highly proficient spy George Smiley (Gary Oldman) comes out of retirement to ferret out a Soviet mole in the British intelligence agency M16. But as he conducts his investigations, he begins to realize that he's also a suspect.
Based on John le Carre's novel, this well-paced geo-political thriller eschews the glitz and glam of James Bond films for gritty drama and dialogue, realistic situations, gradual tension-building, and sets that nail 1970s aesthetics. It's a must-see for fans of spy films.
Drama | Mystery | Thriller Release Date:
Jan. 6, 2012
Director:
Tomas Alfredson
Starring:
Gary Oldman, Colin Firth, Tom Hardy
Running Time:
2 hours, 7 minutes
MPAA Rating:
R
Where to Watch
: Amazon, Vudu, Apple TV
Rated:
4 stars out of 5
An Early Realistic Portrayal of War
'All Quiet on the Western Front'
Paul (Lew Ayres) is a young German student who, wanting to do his patriotic duty, enlists for World War I. But when he begins to realize what hell war can be, his perspective changes.
This groundbreaking film pulled no punches in its realistic portrayal of war. Even today, it isn't for the squeamish. However, it's still considered one of the greatest war movies of all time.
Drama | War Release Date: Aug. 24, 1930 Director: Lewis Milestone Starring: Lew Ayres, Louis Wolheim, John Wray Running Time: 2 hours, 32 minutes Not Rated Where to Watch: DirecTV, Vudu, Apple TV Rated: 4 stars out of 5