This week, we feature an Indian drama about criminals who rehabilitate through hard work and a stirring sports drama about Olympic athletes.
New Release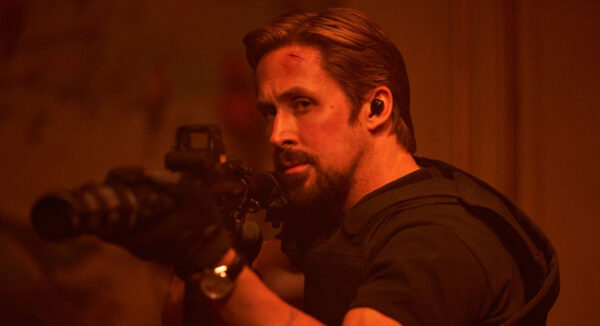 'The Gray Man'
Top CIA operative Court Gentry (Ryan Gosling) uncovers the agency's most incriminating secret and is forced to go on the run as an international fugitive. His psychopathic former colleague, Lloyd Hansen (Chris Evans), places a bounty on Gentry's head, and a global manhunt ensues.
This is a decent, if somewhat generic, actioner. To its credit, Gosling and Evans turn in good performances, the globe-spanning scenery is a pleasure to lay eyes on, and the action scenes are entertaining. Just don't expect a reinvention of the wheel.
Action | Thriller Release Date:
July 15, 2022 (Theaters); July 22, 2022 (Netflix)
Directors:
Anthony Russo, Joe Russo
Starring:
Ana de Armas, Ryan Gosling, Chris Evans
Running Time:
2 hours, 2 minutes
MPAA Rating:
PG-13
Where to Watch:
Theaters/Netflix
Rated:
2.5 stars out of 5
Indie Pick

'Do Ankhen Barah Haath'
This inspirational Indian indie classic is the tale of a compassionate jailer named Adinath (Shantaram Rajaram Vankudre) and his unique method of reforming criminals. After releasing them from prison, Adinath takes them to a farm to teach them important life lessons, including the value of hard work.
This uplifting film wears its humanity on its sleeve. It demonstrates strong moral lessons about rehabilitation through self-sacrifice and hard work and how people considered to be throwaways by society can ultimately redeem themselves.
Comedy | Crime | Drama Release Date:
1957
Director:
Shantaram Rajaram Vankudre
Starring:
Shantaram Rajaram Vankudre, Sandhya, Ulhas
Running Time:
2 hours, 23 minutes Not Rated
Where to Watch:
Amazon
Rated:
4 stars out of 5
A Rousing Sports Classic

'Chariots of Fire'
This film is based on the real-life story of two British athletes, Harold Abrahams (Ben Cross) and Eric Liddell (Ian Charleson). While both men are runners who are training for the 1924 Olympics, Abrahams runs to fight prejudice, while Liddell runs for God's glory.
With incredibly deft cinematography and a rousing score, this beautifully crafted movie is both a character study of two completely different viewpoints and a tale of overcoming the odds and becoming a success, partially through athletics.
Biography | Drama | Sport Release Date:
April 9, 1982
Director:
Hugh Hudson
Starring:
Ben Cross, Ian Charleson, Nicholas Farrell
Running Time:
2 hours, 5 minutes
MPAA Rating:
PG
Where to Watch:
Redbox, DirecTV, Vudu
Rated:
4 stars out of 5
An Excellent Drama With Complex Characters

'East of Eden'
In this drama set in Salinas Valley, California, in the 1910s, Cal Trask (James Dean) competes with his brother Aron (Richard Davalos) for their father Adam's (Raymond Massey) favor. They also struggle to relate to their estranged mother.
Director Elia Kazan's ability to draw the best performances out of actors, along with a riveting storyline, makes this a must-see classic.
Drama Release Date: April 10, 1955 Director: Elia Kazan Starring: James Dean, Raymond Massey, Julie Harris Running Time: 1 hour, 58 minutes MPAA Rating: PG Where to Watch: DirecTV, WatchTCM, Vudu Rated: 4 stars out of 5