This week's selection of books includes a history of world power based on grain production and a children's tale that speaks to the heart.
Fiction
Librarian's Legacy Lives On
'The Book Woman's Daughter'
By Kim Michele Richardson
Young and on her own, Honey Mary-Angeline Lovett is forced to earn her independence. She picks up where her mother left off, following the path of a Pack Horse Librarian. Traversing the hills and hollers, she makes friends and learns about the power of books.
Sourcebooks Landmark, 2022, 352 pages
Best known for his novel on time travel, "Time and Again," Finney returned to this theme in this collection of 12 stories, "About Time." In "Where the Cluetts Are," for example, Ellie and Sam build a house from 19th-century plans that carry them happily into the past. In "The Third Level," a hidden part of Grand Central Station whisks visitors back to 1894. In "Home Alone," we learn why Charley absolutely must go up in his homemade balloon. Looking for history, charm, and amusement? Read Jack Finney.
Atria, 1998, 224 pages
History Feathers Worth More Than Diamonds
'Plumes: Ostrich Feathers, Jews, and a Lost World of Global Commerce'
By Sarah Abrevaya Stein
Imagine selling a luxury good more valuable by weight than diamonds and that historically held its value better than precious stones. It sounds ideal—until demand for your product suddenly evaporates and never comes back, and the job becomes a euphemism for a con man. The commodity was ostrich feathers. The rise and fall and rise and fall of this global industry is the subject of this book. Written with solid scholarship, "Plumes" is a fascinating book aimed at the general reader.
Yale University Press, 2010, 256 pages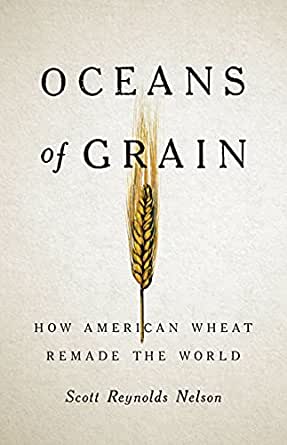 Wheat in the World Economy
'Oceans of Grain: How American Wheat Remade the World'
By Scott Reynolds Nelson
Do empires build trade routes or do trade routes build empires? Have the United States and Russia been locked in an economic rivalry since the 1860s? Was World War I triggered by international grain trade and Russia's desire to control Constantinople? Nelson's fascinating book examines these questions and more. It's a study of grain, its trade routes, and grain trading's impact on world power from prehistory to the present.
Basic Books, 2022, 368 pages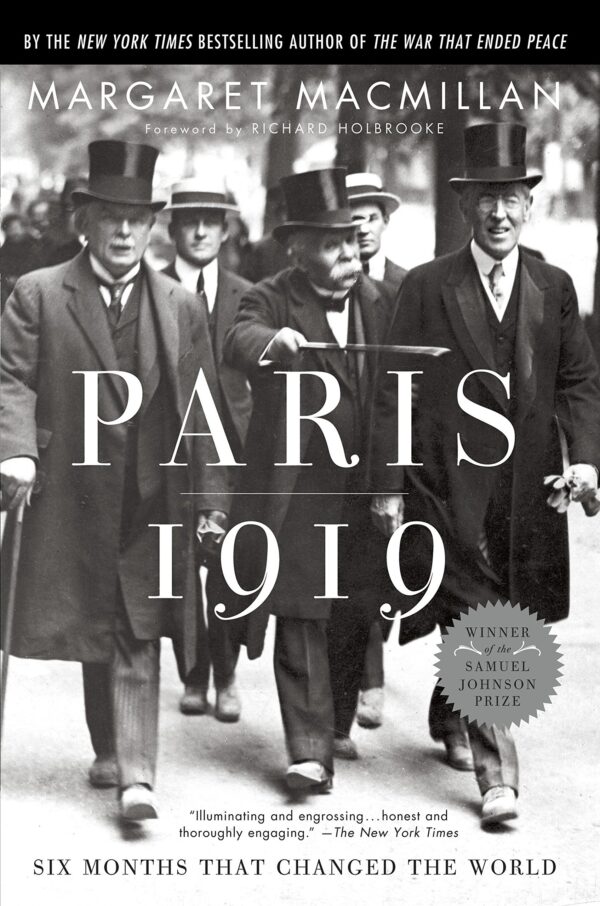 Devastating Peace After World War I
'Paris 1919: Six Months That Changed the World'
By Margaret MacMillan
Are you interested in a thorough analysis of what led to the Treaty of Versailles, how the world was broken up into what we know now, and how the peace agreement ultimately led to World War II? Then "Paris 1919" is a must-read. It covers all the countries involved and how the Big Three led the world on a collision course to war.
This great Spanish literary work features an aged knight errant and a satire on chivalry. In our own age, because of the 1965 musical "Man of La Mancha," it became a tale "to dream the impossible dream." Often deemed the first modern novel, "Don Quixote" gave us expressions such as "quixotic," meaning to take on impracticable quests, and "tilting at windmills," because at one point the knight believes windmills are giants that he must attack. We read this book today both for amusement and perhaps to discover lost chivalric ideals.
Dover Publications, 2018, 992 pages
For Kids Imagine Awaking With Antlers
'Imogene's Antlers'
By David Small
Originally published in 1985, "Imogene's Antlers" is a comical tale of a girl who awakens with an outrageous dilemma—she's grown antlers! The book's dry humor makes for an enjoyable read for children and the adults reading to them.
Knopf Books for Young Readers, 2020, 32 pages
A downed pilot meets the Little Prince, who tells of his travels in outer space and shares his wisdom with the pilot, including this gem: "It is only with the heart that one can see rightly; what is essential is invisible to the eye."
Houghton Mifflin Harcourt, 2000, 96 pages