Blair and Hannah Keeley know how to keep a loving marriage alive and healthy. The Virginia couple, who've had a happy and harmonious marriage for the past 30 years, claims that it has been without any arguments.
"You keep love alive by continually feeding it," Hannah, 53, told The Epoch Times. "A lot of marriages are on 'life support' simply because they've been starving for nourishment."
Hannah, who is now a master life coach and trainer, first met Blair, now 54, at Furman University in Greenville, South Carolina. However, the pair didn't start dating until their senior year when Blair found Hannah's sketchbook that she'd left in the art department 3 1/2 years earlier.
Blair, who is currently a producer for Team Keeley, wrote her a note telling her that he would return the mysterious "find" if she would go out on a date with him. She did go out on a date with him, and "it's been fireworks ever since!" Hannah said.
The couple tied the knot in December 1991 in Augusta, Georgia.
Together, as the couple welcomed their seven children, who are now all in the age group of 16–28, they made sure to keep their family and marriage at the center of their life.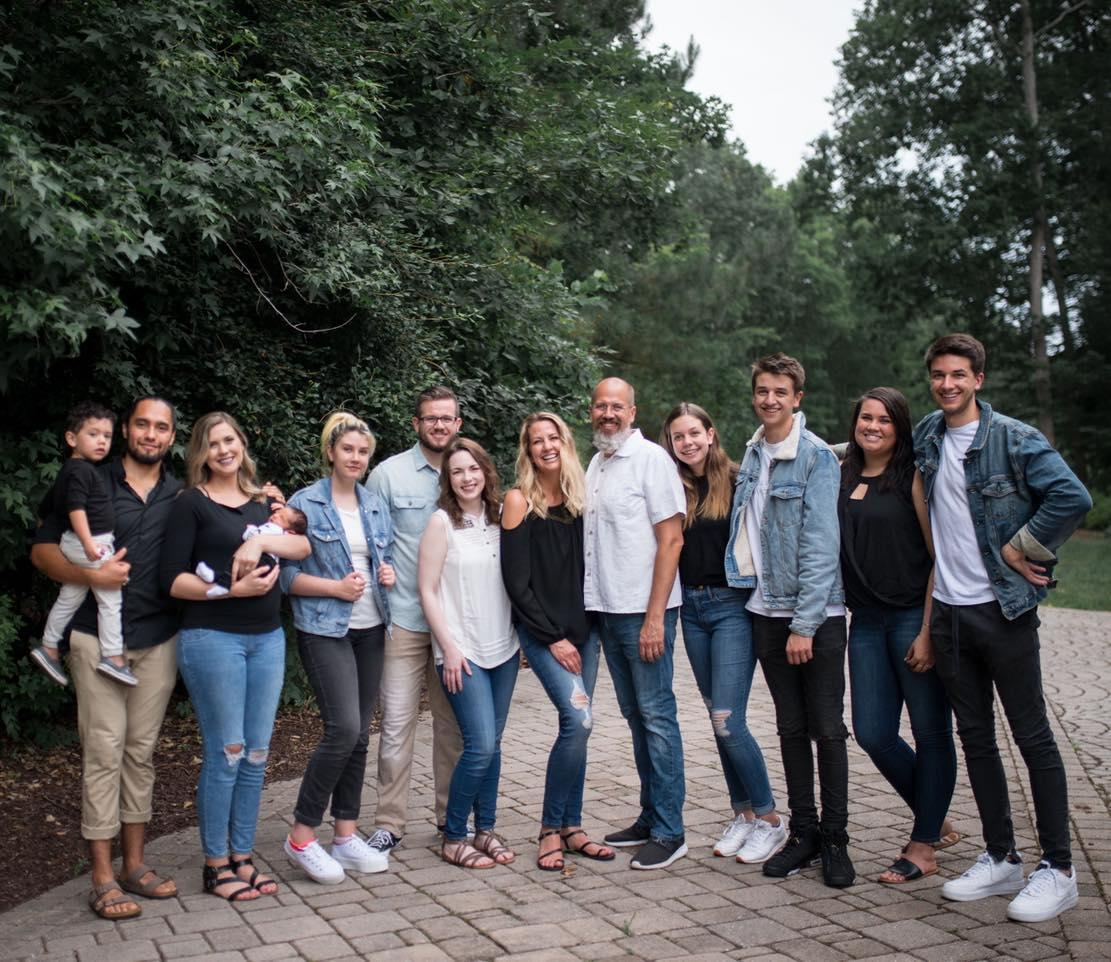 "We believe marriage and family is a covenant—one that cannot be revoked or diminished in any way," Hannah said. "Our family remains solid and strong because it has always been a priority for us."
However, even with their focus so keenly fixed on the unit of marriage, the Keeleys have never subscribed to the opinion that marriage is what makes them whole as individuals.
"Many people get into a relationship thinking it will 'complete them' (Thanks Jerry McGuire!)," Hannah shared. "Two halves do not make a whole marriage. You need to be complete first, then allow that marriage to magnify who you already are."
As two separate individuals, Hannah and Blair support one another "by being each other's best cheerleaders, and by not letting each other be less than the best."
Hannah also added: "We can give each other tough love as well as tender compassion."
While most might wonder a lengthy relationship (of any kind) without arguing sounds near unbelievable, Hannah said that she and her husband simply address arguments by "communication without manipulation," adding it's "not as easy as it sounds!"
Apart from great communication, Hannah also credits faith for keeping the couple afloat for this long. She said faith is "everything."
"We love God first and most," she said. "Out of that love, we are able to love each other even more."
In order to cultivate a strong and healthy marriage, Hannah has shared some secrets that she and her husband apply to undergird their own successful bond:
We choose one another daily. We don't believe you fall out of love, you fall out of focus. When you maintain focus on your marriage, it can continue to get stronger and stronger. Energy flows where focus goes!
We never go to bed angry. That includes all anger, not just anger toward each other. It is important to go to sleep with a clear mind and a loving heart because all of the subconscious core beliefs are programmed in the sleep state!
We never 'should' all over ourselves! When you adopt the belief that someone 'should' be different, you are arguing with reality and will lose 100 percent of the time. Instead, take full responsibility over your mind and emotions.
We believe the best gift you can give someone you love is the best version of you. This is why we both focus on constantly growing, learning, and evolving as human beings so we can bring more to the marriage and family.
Additionally, when children are added to the mix, there are more lives to love and support.
Hannah shares that their philosophy in raising children has been: "We intentionally chose to enjoy our children through every phase because we never wanted to arrive at a place in life where we held any remorse or regret regarding our choices."
As a result, Hannah says, their children know there is nothing that would alter their parents' love for them, and so they're free to approach them for anything.
Just like a garden that ages through the seasons, in a marriage and family, attention is required and diverted artfully through the journey of growth. Like a gardener who places a seed into the ground and pats the soil with hope, Hannah's family goes through life with the motto, "Live today with tomorrow in mind!"