Despite our best intentions, most of us just don't have the space necessary to grow the kinds of gardens we'd like. But if you use your imagination, even the tiniest yard or terrace can provide you with an abundance of homegrown flowers and vegetables.
We've all heard the phrase "less is more," and in this case, it is. Learning how to plant in a tiny space is the key to urban gardening. Add some greenery to the tiniest of porches or balconies by following these simple steps.
Grow a Living Wall
Build up when you can't build wide. Living walls are vertical gardens in which plants are anchored into a wall structure, creating a luxuriant wall of foliage. Not only are they aesthetically beautiful, but they free up a lot of room.
To make a living wall, you can build a simple frame out of wood and then hang a shoe rack or some plant hangers inside. Plant your favorite greens and watch them take over and cover the frame. In addition to their air cleansing properties, soundproofing is another benefit of living walls. These systems work with practically any plant, and their vertical design prevents root rot and overwatering.
Plant Window Boxes
If your home doesn't have an outdoor area, you can still plant a window box. Not only does it offer beauty, but it also provides you the option of changing your outdoor decor with different plants each year.
These space-saving planters add color to your home, both inside and out. Petunias, begonias, and daisies are just a few of the beautiful plants that can thrive all year round. Don't forget to drill holes at the bottoms of the window boxes to allow drainage.
Grow an Herb Garden
Another excellent urban gardening option for a balcony or a kitchen with limited space is an herb garden. Your herbs can serve as a source of nutrition as well as a tasty green touch. Herbs like thyme, rosemary, basil, and sage are all excellent choices. If you get six to eight hours of direct sunlight, you can cultivate all the herbs you enjoy the most.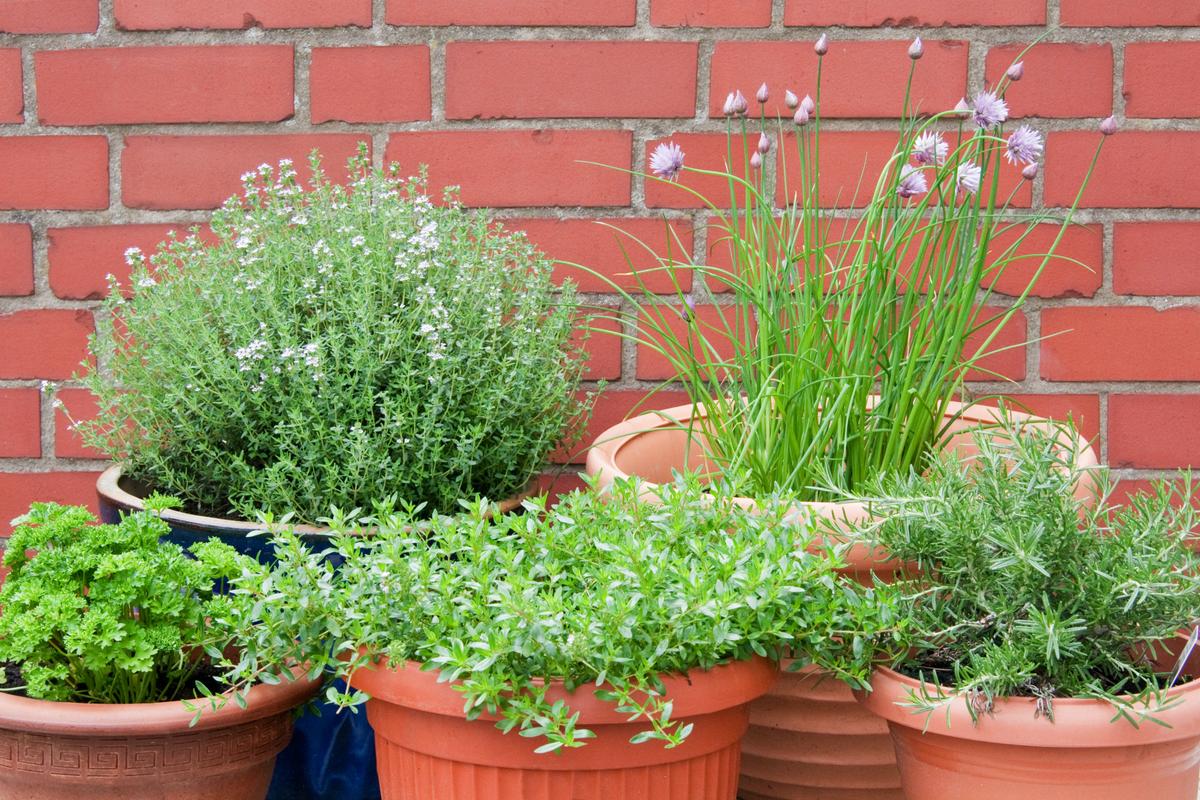 Parsley, mint, and dill are easy to grow and do well in shade. It's possible to re-pot them into clay or ceramic containers, or even better, repurpose Mason jars, broken cups, or metal cookie tins into kitchen planters.
Create Raised Garden Beds
Raised beds and square-foot gardening can increase your yield by up to tenfold in the same amount of space. As added benefits, raised garden beds avoid water runoff and soil compaction and reduce the risk of slugs, snails, and other pests.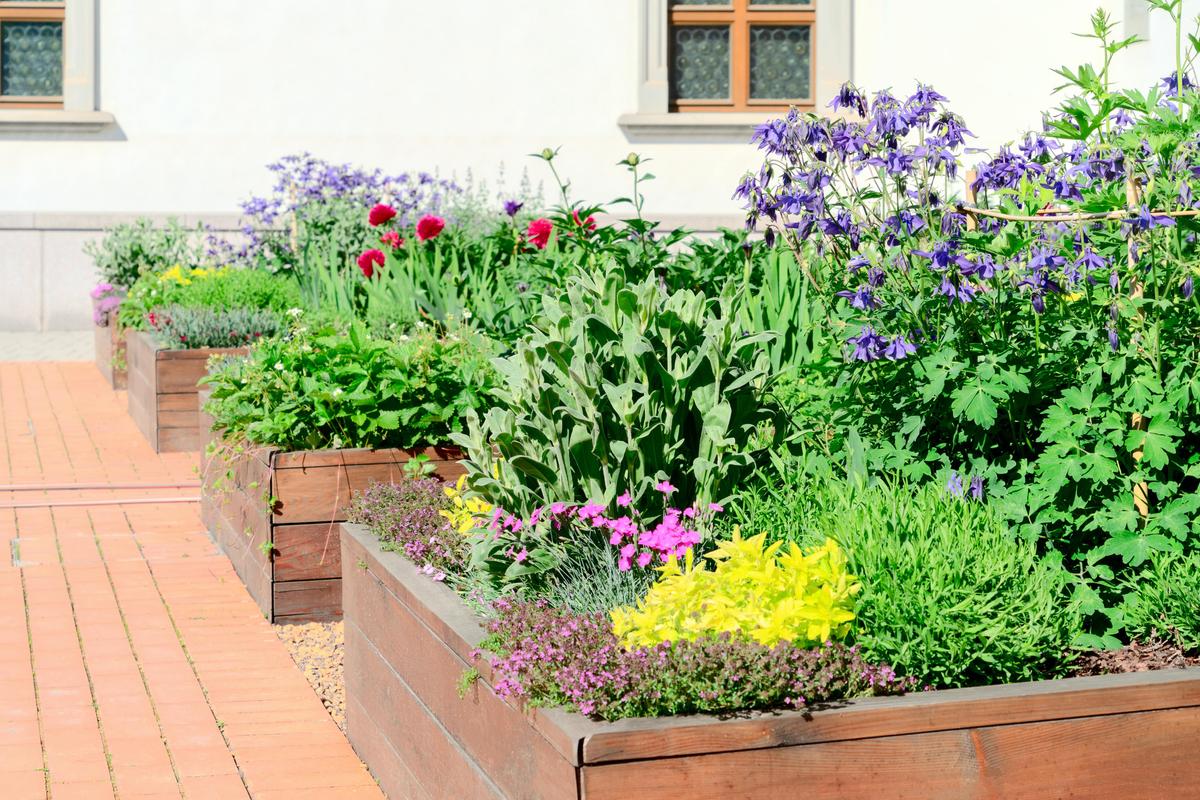 Another benefit of using garden boxes is that you can focus your efforts on a smaller area, allowing you to use less water and fertilizer. A trellis can be attached to a raised bed's robust frame, potentially doubling the bed's growing capacity. In a tiny yard, a well-designed raised bed can serve as the focal point.
Grow Plants in Pots and on Shelves
Get creative and explore the world of cultivating in pots. They can be placed on windowsills, patios, fences, sidewalks and roads, porches and balconies, and even rooftops.

If you're fortunate enough to have lots of natural light in your apartment or house, consider installing shelves, hanging baskets, or floor pots in the sunniest spots. There are no limits to what you can plant and how it can enhance your home's interior design.
Floating shelves are cost-effective, stylish, and can provide space to showcase a variety of potted houseplants. The plants' height will draw the eye upward, giving the impression of a larger space.
Organize a Shared Roof Garden
If you live in an apartment, why not get together with your neighbors and establish a shared roof garden? It provides a green space for the building, improves air quality, and even enables you to grow food. Many communities are now introducing laws requiring all new buildings to have a green roof.
To sum up, a green garden does not require a large space, and you can grow everything you want in an urban garden including vegetables, fruits, flowers, and herbs. With less effort than you may think, you can construct your urban garden in any way you like and transform a small patch of concrete into a lush green haven.
This article was originally published in Radiant Life magazine.