Christmas is almost upon us, and if you aren't lucky enough to have a classic "white Christmas" where you are, here's a picture-perfect snow scene to get you in the mood!
Remember sledding, building snowmen, and making snow angels when you were a kid? Now that you're more "mature," nothing gets one in the Holiday spirit like Christmas lights outside on a quiet winter's night.
Here we have two seemingly identical Christmassy pictures with kids playing, snowmen, and decorated trees. But as you pore over the festive details, you'll notice some curious differences between the two.
It's a puzzle! Scattered throughout the snowy scenes are 12 subtle, carefully crafted differences (click on the image to enlarge). Why not have some fun and try to find all 12? Give it a try!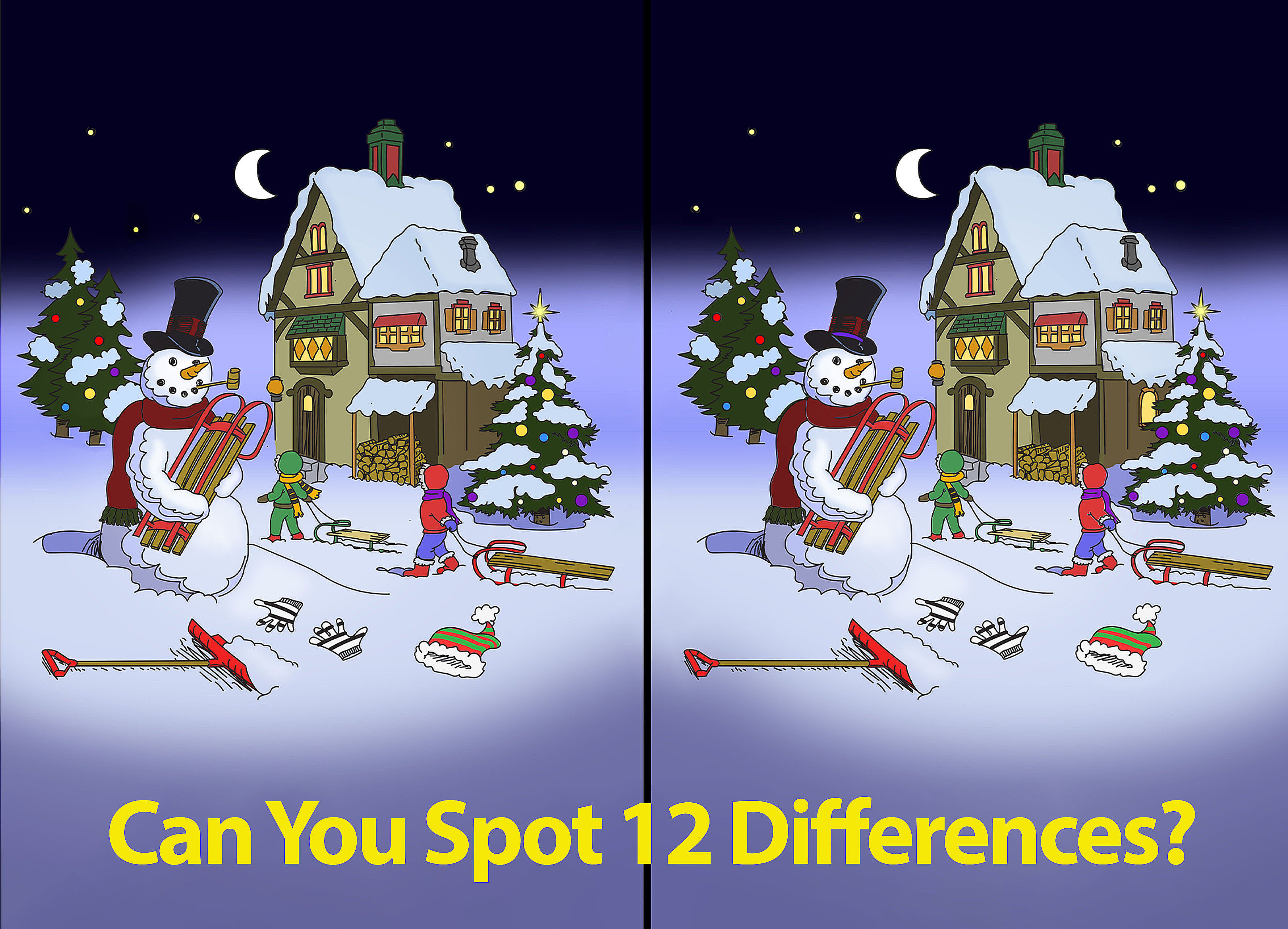 "Spot-the-difference" puzzles like this one can be a lot more challenging than you might expect. Though it might seem like a cartoon just for fun, it can still be quite puzzling to scout out all those hidden differences.
When you think you've found them all, or if you're completely confounded, scroll down to see all the answers.
Did you find them all? Here is a list of all 12:
Chimney
Smoke stack
Silk band on hat
Lamp
Wood pile
Window
Christmas bulb
Scarf
Snow-shovel stick
Snow on shovel
Striped hat
Sled leg
Please remember to share this with your friends or family members to spread some Christmas fun ahead of the Holidays!
All Illustrations by The Epoch Times