Turkish archaeologists have unearthed evidence of an imperial Roman garrison in the ancient city of Hadrianopolis, near modern-day Eskipazar in the northern Turkish province of Karabük, producing a fragment of an iron mask believed to have been worn by cavalry in the Roman army some 1,800 years ago.
Excavation of the ancient city of Hadrianopolis, begun in 2003, has uncovered 14 distinct structures—including two church structures; two baths; rock tombs; a theater; an arched, domed structure; city walls; villas; a monumental niche and other monumental buildings; and the squared, defensive structure in which the mask was found.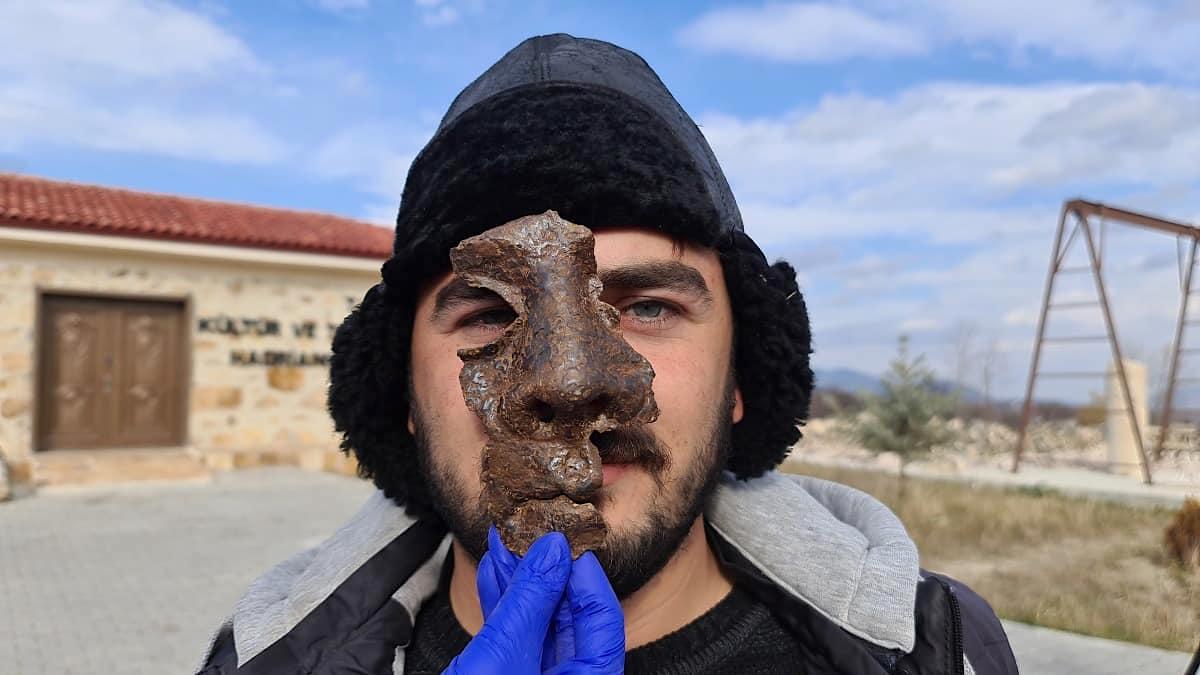 Excavation lead Dr. Ersin Çelikbaş, of Karabük University, explained that the structure where the mask fragment was located is believed to have been used for military defenses by a Roman garrison. "We guess from the fortification wall in the building that this is a military structure," he told Turkish news outlet
Gazette Global
. "An iron mask was uncovered during the excavations here.
"The piece is from the imperial period," he added. "It is most likely from the 3rd century when we look at similar examples and stratification."
The head piece appears to follow the contours of the wearer's face, with openings sculpted for the wearer's eyes. Similar Roman cavalry headgear has been found previously—such as the Nijmegen helmet on display in the Valkhof Museum in Nijmegen, Netherlands. Rather than being used in battle, though, such helmets would have been worn for cavalry sporting events called "hippika gymnasia," the
Daily Mail
reported, where cavalrymen would hone and showcase their skills.
Hadrianopolis—located in the northern Turkish province of Karabük, bordering the Black Sea—would have been a position of significant strategic importance to the Romans. A military presence there would have helped defend against incursions from the Black Sea. The ancient city was first settled in the first century B.C. and remained one of the largest settlements in the area until the 8th century A.D.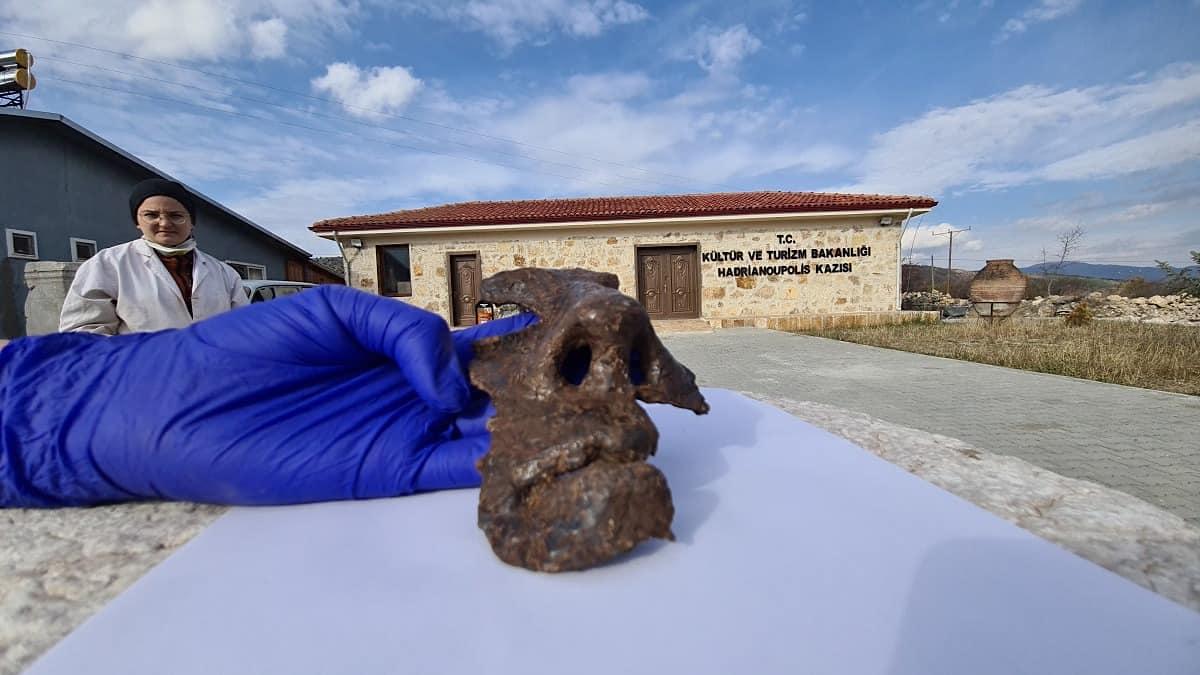 "The history of the inner regions of the western Black Sea region has not been fully elucidated yet," Çelikbaş explained. "We continue to illuminate the history of the region with our studies.
"During our excavations, we obtained important data showing the existence of the Roman Empire in the region.
"This mask also belongs to a Roman soldier, a face mask belonging to a Roman cavalry, a piece of helmet.
"Rome planned to make its defense at the periphery [regions of the empire] by building bases against all kinds of dangers that may come to its geography from the Black Sea region," he added. "We think that Hadrianopolis is one of these defensive military cities."