Making their daughter's wedding even more memorable, the father of the bride invited the stepdad to join them while walking down the aisle.
Bride Kelsey Griffith, 27, from Birmingham, Alabama, was accompanied by dad Jerry Ellenburg, 55, but he knew stepdad Andy Wallace, 60, was a big part of her life too, so beckoned him to join.
"He was tearing up and emotional," Kelsey said. "He had no idea that was going to happen and he felt so honored to be included in our wedding day. It showed how a family can be blended and still work.
"Both dads have always been there for me in so many ways. I'm so glad my dad shared such a moment with my stepdad."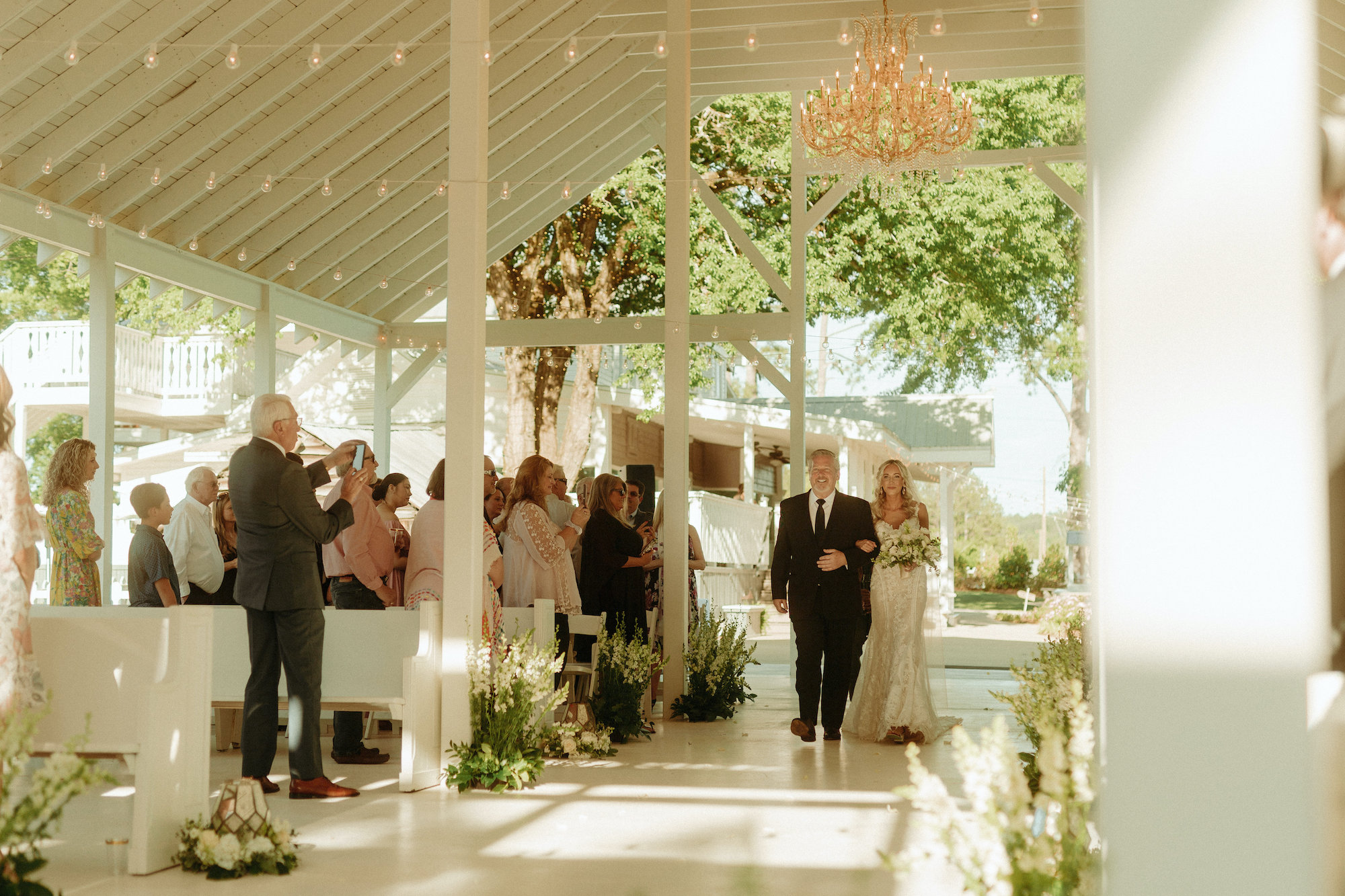 Kelsey and her husband, Zac Griffith, 29, met nine years ago and got engaged on a golf course in February 2019.
After having to postpone their wedding due to the COVID-19 pandemic, they finally arranged it for May 1 this year at a manor house in Westover, Alabama. Lifestyle photographer Kelsey's parents divorced when she was 7, and her mother met her stepfather just three years later.
"They got married when I was 13, so I have really grown up with my stepdad as well," Kelsey said. "I have been blessed to have a great relationship with my father and stepfather throughout my life.
"Both dads get along great, my friends were always surprised to hear how well they get along. They play golf together and my dad is always a part of all the holidays and birthdays."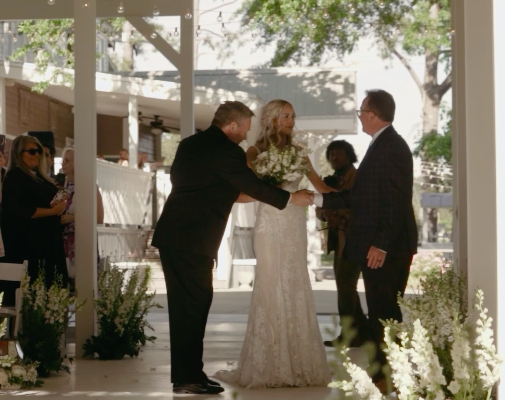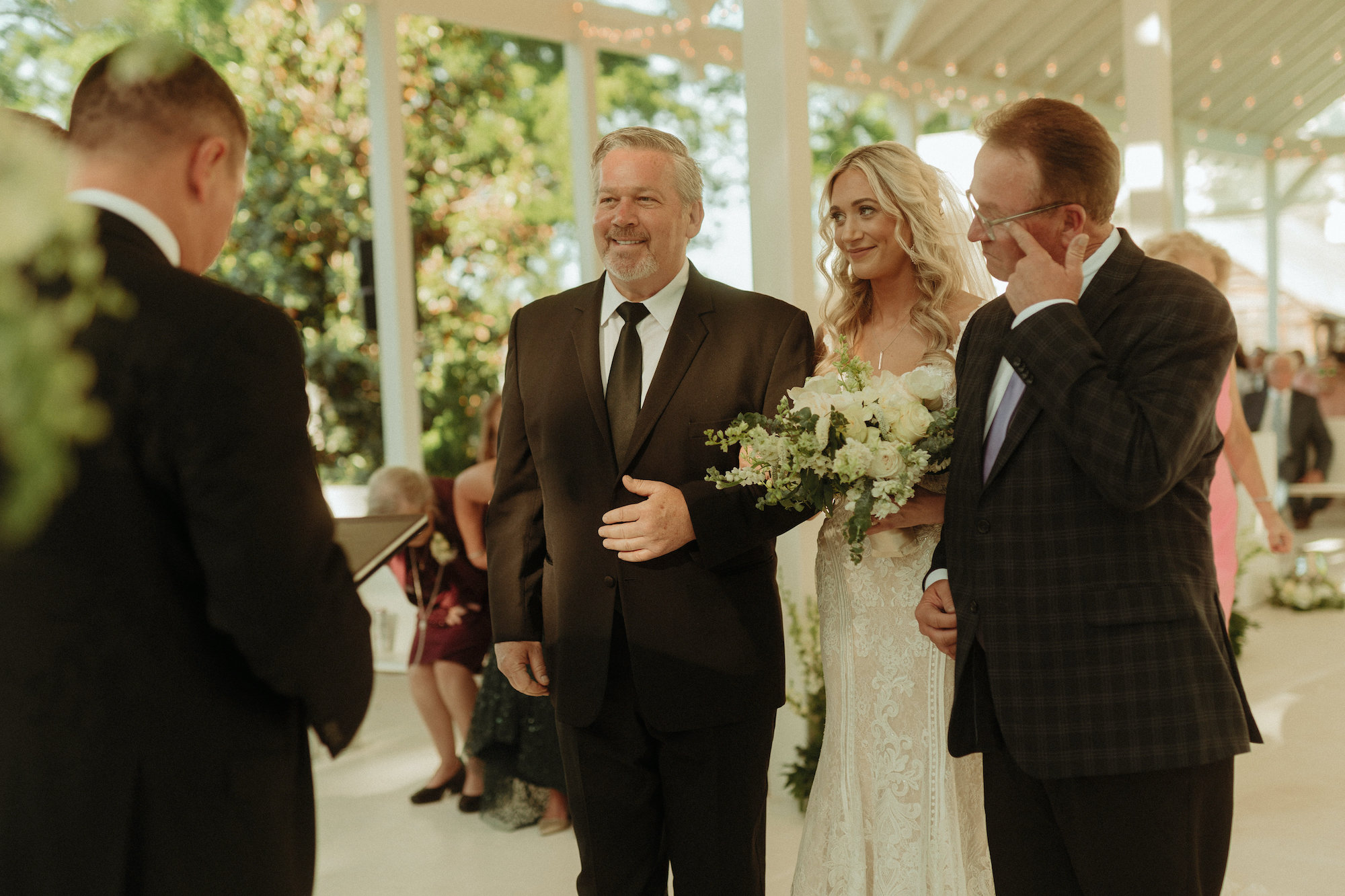 At the rehearsal, Jerry told his daughter about his plan to invite Andy up to join them, and how he wanted to keep it a surprise.
"I was nervous and excited because I wanted to make sure everything went smooth, but I also couldn't wait to see Andy's reaction," she said.
"I actually thought my stepdad might figure it out because we sat them in a random spot in the middle so he could still walk most of the way with us.
"My mum moved to the front row once he started walking with us."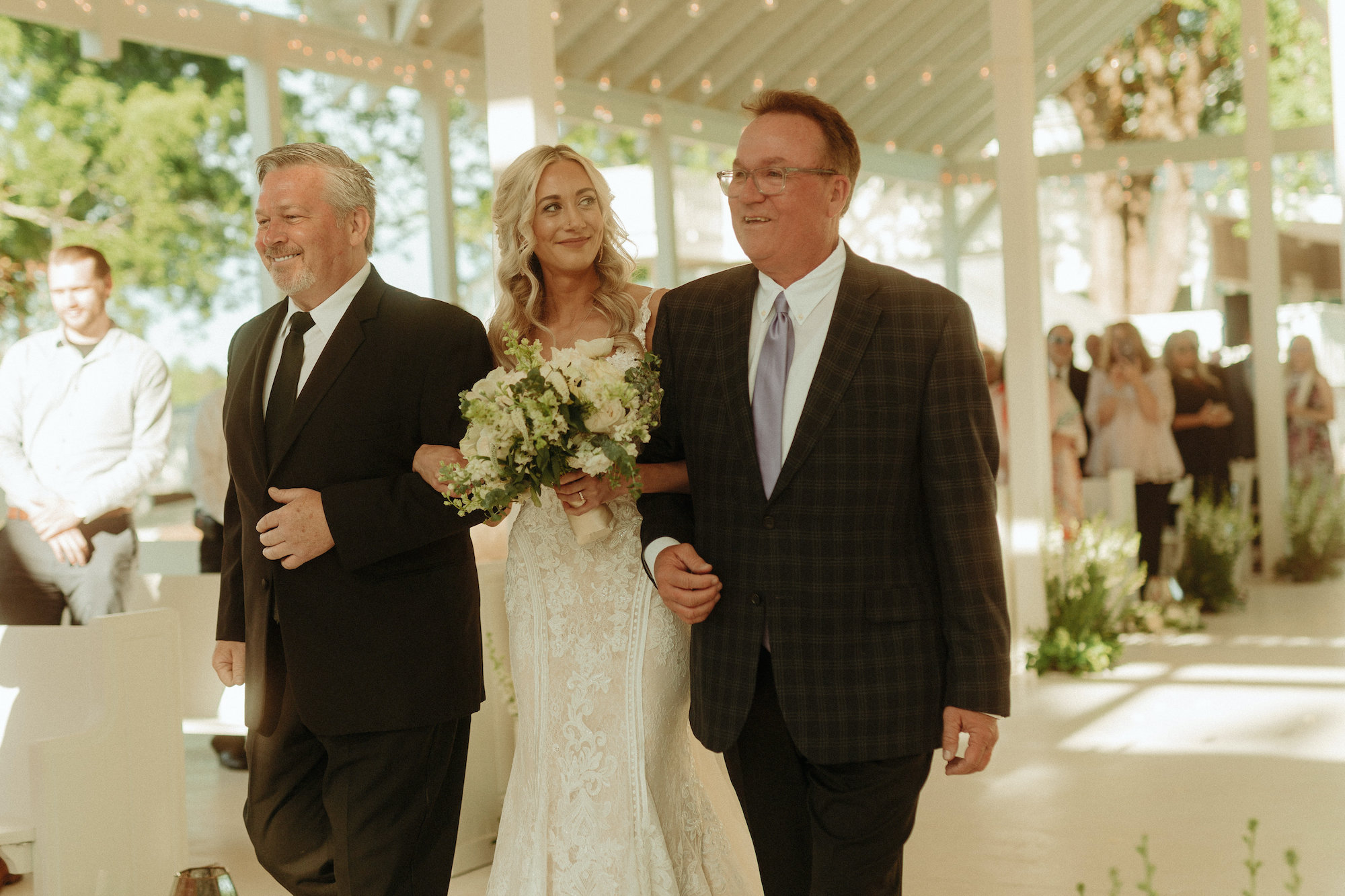 When the moment came for Kelsey to make her way down the aisle, Jerry went over to Andy and asked him to join them, which moved him to tears.
"Afterward, we got to hear how surprised my stepdad was and he was so thankful to my dad for including him," Kelsey said.
Epoch Times staff contributed to this report.
Share your stories with us at emg.inspired@epochtimes.com, and continue to get your daily dose of inspiration by signing up for the Epoch Inspired newsletter at TheEpochTimes.com/newsletter