A 7-year-old boy's family likely escaped a tragic fate—all thanks to the boy's courageous and quick-thinking action.
When confronted by three men with guns, would you be bold and brave enough to dial 911?
One boy from Norwalk, California, identified only as Carlos, did just that when three gunmen barged into his house through an unlocked front door in 2010.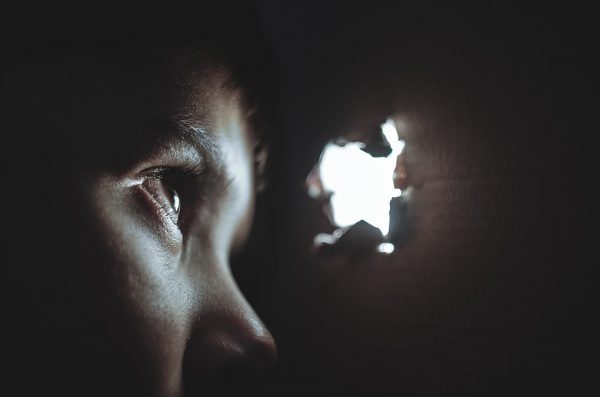 When the gunmen entered the house, they threatened to shoot Carlos's dad and mom.
Sensing danger, the then-7-year-old Carlos immediately went into action mode. He grabbed his 6-year-old sister and a phone before hiding in the bathroom. Next, he mustered up his courage and dialed 911, as taught by his parents.
Carlos's heart was probably pounding its way into his throat as he spoke to the operator, Los Angeles County sheriff's dispatcher Monique Patino.
Breathing heavily, a panic-stricken Carlos said, "Can you come really fast? Please, please! They come, they ring the door, and they have guns, and they shoot my mom and dad!"
The #LASD is Currently Accepting Applications for the Following Position: *PUBLIC RESPONSE DISPATCHER I (911…
"Bring cops … lots of them!" he begged anxiously.
Patino assured Carlos the police were coming to help them.
Just as Patino was telling him to "just stay where you are and don't hang up whatever you do," someone broke into the bathroom. The kids were discovered by the gunmen and they began to scream.
Patino was still on the line when she heard their cries.
"Every call is different," Patino told ABC News, "but this one was the most horrific for me."
When the gunmen questioned Carlos what he was doing in the bathroom, the boy courageously told them he had called 911.
Learning that the cops were coming, the gunmen fled for their lives. Luckily, no one was hurt, nor was anything stolen.
Undeniably, the situation could have turned tragic if not for Carlos's quick-thinking and brave action. Given his young age at the time, it's simply incredible he was able to stay calm in such a dangerous and heart-pounding situation. Way to go, Carlos!
As the story shows, it's really important to teach your child how to call 911 in an emergency. So start imparting this valuable life lesson to your son or daughter today.
Watch the video below: