Small-town America lives on in Branson, a vibrant family-friendly entertainment hub in southwest Missouri. With its mantra of "family, faith, friends, flag, and future," Branson touts an active country music scene highlighting the trials and tribulations of working men and women.
Branson's year-round population is just over 10,000. But during a 10-month active season, not including a "quieter time" in January and February, visitors flock here—8.8 million came in 2016, boosting the local economy to the tune of $2.5 billion. Despite that, overall it has retained its small-town vibe.
Located in the Ozark Mountains, which straddle Missouri and nearby Arkansas, Branson is part of Middle America—removed from the big population centres on the east and west coasts. Where so many tourist destinations have sought out casinos and other gaming connections, Branson has eschewed that in order to bolster its family-first emphasis.
The downtown core sports a slew of stores and specialty shops. I was charmed with Dick's 5 & 10. Started by Dick Hartley in 1961, the 10,000 square foot store holds a vast array of items, ranging from collector items and memorabilia to knick-knacks of all types. If you don't find it in Dick's, it likely never existed.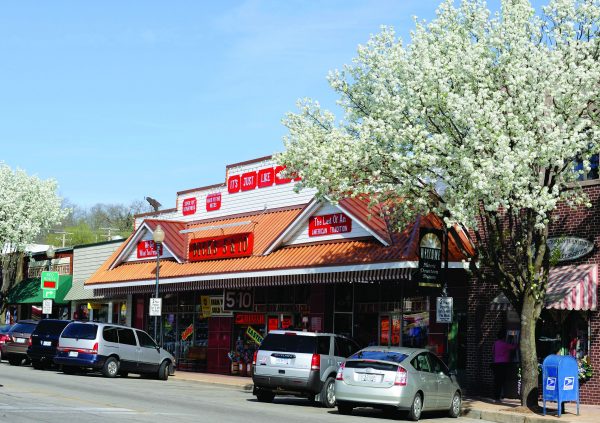 Good places to eat include Clocker's Cafe and the Farmhouse Restaurant. Both provide quality food and a welcoming hospitality. And be sure to try Gettin' Basted—arguably the finest barbecue food in the area, conveniently located at the Starlite Theatre and providing a bit of a diner feel. The ribs are a must-order item.
One of Branson's biggest attractions is 76 Country Boulevard, famously lined with theatres that once hosted mostly country music performers but today present a variety of entertainment. In 1982, country music star Roy Clark opened the first theatre and began to bring famous country music stars to Branson. In 1987, Boxcar Willie became the first internationally known entertainer to purchase a theatre and have a permanent performance scheduled there. There are now 45 theatres in the immediate area providing 140 shows each year.
Also located on the boulevard is the Titanic Museum, built in the shape of the ill-fated ship, showcasing 400 Titanic artifacts in 20 galleries.
If you're into trains you'll love the Branson Scenic Railway, a heritage railroad. The trains depart from a historic depot downtown and do a 64-kilometre round trip through the scenic Ozark Mountains.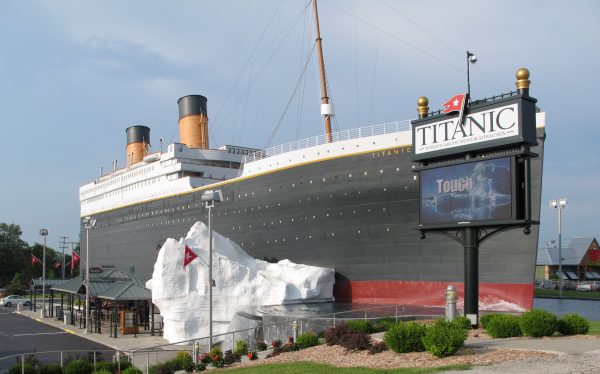 Big Cedar Lodge
Just outside Branson is Big Cedar Lodge, a 261-room wilderness resort replete with all the amenities and providing panoramic views from its highest point, aptly named Top of the Rock. From this vantage point you're treated to stunning views of the surrounding countryside, including Table Rock Lake in the valley below.
Top of the Rock features several attractions, including dining options, a cave and nature trail, a museum featuring the history of the Ozarks, and a wine cellar.
The lodge is owned by Johnny Morris, who also owns the Bass Pro Shops sportsmen's equipment merchandise chain. Morris started Bass in 1972, having initially sold fishing equipment out of the back of his father's liquor stores in Springfield, Missouri.
He opened Big Cedar Lodge in 1986 and has been improving and expanding the resort's golf courses in the years since. The facility, which boasts courses designed by the likes of Tom Fazio and Jack Nicklaus, already hosts an annual event on the PGA Champions Tour. Two additional 18-hole layouts—one from Ben Crenshaw and Bill Coore and the first-ever public layout by Tiger Woods—are set to open in 2018 and 2019 respectively.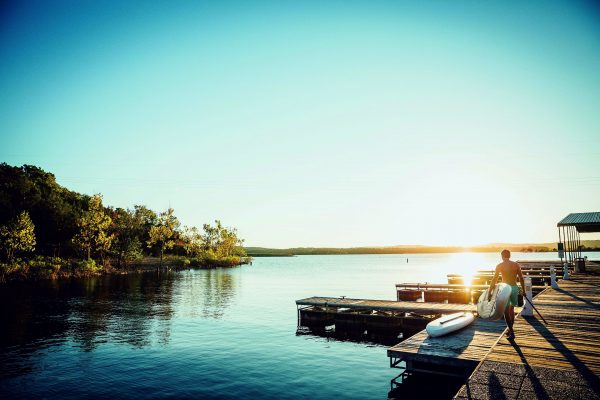 Morris has also been a lead proponent on the conservation front with his donation of 10,000 acres of land encompassing the Dogwood Canyon Nature Park. Starting in 1990 he assembled various parcels of land and the result is quite impressive. Visitors can book cabins on the property, enjoy tours, and see firsthand the pristine beauty of the park.
The resort is also a wedding destination, with four well-appointed chapels on the property. Big Cedar, in fact, seems to have something for everybody.
Another interesting place to visit near Branson is Silver Dollar City, great for the young and young at heart. The theme park has over 40 rides, around 100 resident craftsmen, and features various live shows and periodic festivals. The park opened in 1960 and offers an 1880's experience. Silver Dollar City is open from mid-March through late December.
Branson proves big things can certainly happen in small locations.
New Jersey-based M. James Ward's strong sense of wanderlust has lured him to all corners of the world. He has written about his travels for a range of publications.