Nevada has the largest population of homeless youth in the country, and the city of Las Vegas also has many at-risk kids. Ludan Taquiqui, who mentors these young people by offering free boxing classes, is making a significant difference in their lives, both in and out of the ring.
Taquiqui, 36, lives in Las Vegas and has been boxing since 2003. It was Manny Pacquiao who inspired him to take up the sport; he looked up to him because he, too, is Filipino.
While there are many homeless youth who stay in tunnels underneath the strip. even children who do have a home can end up at risk, without the proper parental guidance. The vices of the city, such as alcohol and gambling, can also destroy the family unit. Without a strong support system, many young people end up taking the wrong path.
Taquiqui trains both homeless and at-risk youth as a way to give back to his community. For the past two years, roughly 100 kids have come through his gym.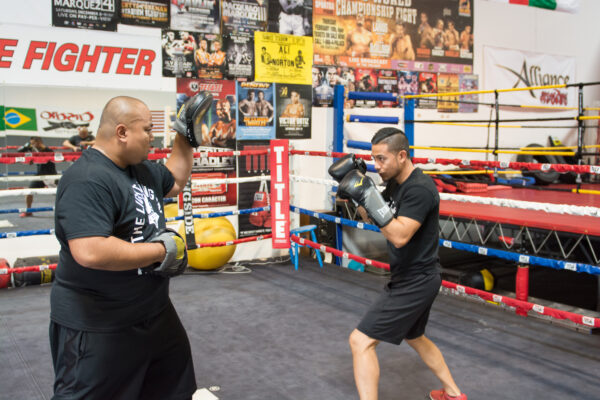 His goal is to provide a space for them to go to safely learn how to box and also learn positive values.
"Boxing is pretty much synchronized with life. In life, you're going to go through what you're going to go through. You're also going to have these obstacles, which are pretty much like punches going at you," Taquiqui told The Epoch Times.
Boxing and Life Skills
Boxing instills a mental toughness that young people can apply to other aspects of their lives, and creates a solution-finding mindset. The sport also instills discipline and focus. Furthermore, it provides young people with a way to express themselves in a healthy, safe way.
Each time Taquiqui and his students train, their sessions also feature a Bible study that relates to the sport.
"[It's like] David and Goliath. It doesn't matter how big the problem is, if you've got God on your side, you can handle that," Taquiqui said.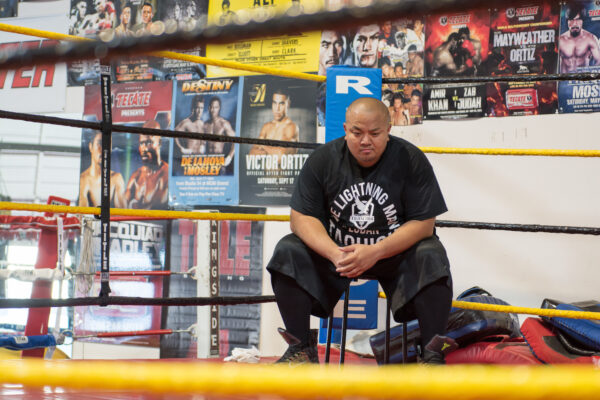 While teaching his students how to fight, he also instructs them to use their skills for good and to defend those who are being bullied, rather than becoming bullies themselves.
He's had an impact on numerous young people's lives.
The parents of one of his students were splitting up, and Taquiqui became a mentor to him. The student's grades improved, and he's become more focused and respectful.
Another student's father died, and left him feeling lost. Boxing gave him a sense of purpose, and has helped him cope with the grief.
Outside of the ring, boxing gives the students self-confidence, mental toughness, and gratitude for life. Taquiqui also tries to instill the values of gratitude, respect, integrity, and loyalty. Working with the kids is incredibly rewarding, and he says he enjoys watching his students train newcomers.
"To see them develop, to see the way they end up getting better and better when they fight, to see the way they talk to people, the way they uphold themselves, it's definitely rewarding," Taquiqui said.