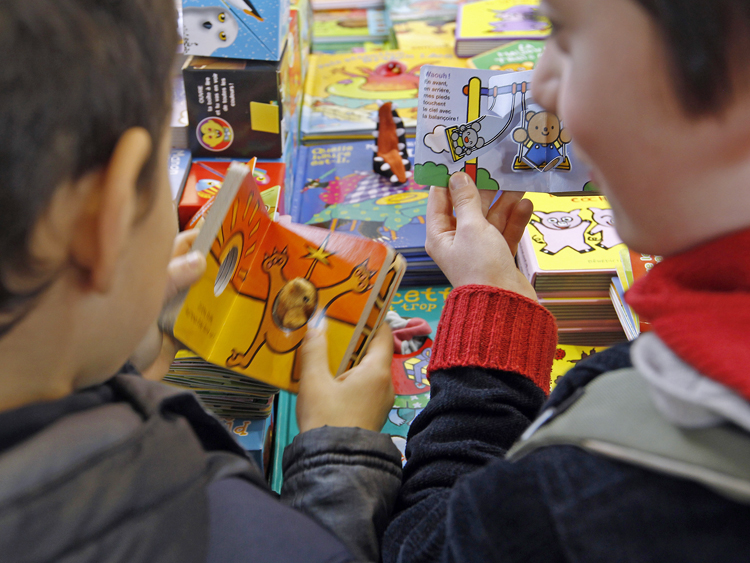 Study Finds Fewer Children's Books Depict Nature
A recent sociological study led by Dr. J. Allen Williams, Jr. of The University of Nebraska–Lincoln concluded that the appearance of the natural environment present in children's books has diminished over the past 70 years. "There have been significant declines in depictions of natural environments and animals while built environments have become much more common. These findings suggest that today's generation of children are not being socialized, at least through this source, toward an understanding and appreciation of the natural world and the place of humans within it," the study concluded. The study used as its sample picture books that were awarded the Caldecott Medal from 1938 to 2008.
Publishers Present Their Offerings at Toy Fair
The 2012 International Toy Fair was held this week in New York. Included among the vast array of companies exhibiting their products at the Jacob Javits Center were about 30 publishers, according to Publishers Weekly. "Exhibitors include coloring and activity publishers such as Bendon and the newly merged Kappa and Modern, educational workbook specialists such as School Zone, book-plus and novelty houses such as Klutz and InnovativeKids, and trade publishers such as Houghton Mifflin Harcourt," the trade magazine said, describing the mood as positive.
Author Jeffrey Zaslow Laid to Rest
Journalist and best-selling author Jeffrey Zaslow was killed in a car accident last week. He was 53. A funeral was held for the co-writer of "The Last Lecture" in Congregation Shaarey Zedek in Southfield, Mich., the Detroit Free Press reports. Among those paying their respects was airline pilot Capt. Chesley "Sully" Sullenberger who famously landed his plane on the Hudson River and who collaborated with the late author on his memoir. According to the report, Zaslow was promoting his newest book, "The Magic Room: A Story About the Love We Wish For Our Daughters." Zaslow is survived by his wife and three daughters.
Compiled by Barbara Danza, Epoch Times Staff