David Brooks is an exceptional host who makes sure that his party has a grand purpose: discovering what makes great people lead great lives. In attendance are some of the greatest minds in Western culture, and he introduces each one to his audience, ensuring that we are well acquainted by the end of the night.
Brooks challenges his guests not to talk about the weather or the latest celebrity news, but rather to ask questions like "What does life want from me?" and "What are my circumstances calling me to do?"
In "The Road to Character," readers learn what a vocation is and how it ought to be centered on a great purpose. In our modern day, we measure success as if we were checking goals off a personal list: Did I land my dream job? Is my house large enough for me to be proud of? Did I marry someone who will help me achieve my goals?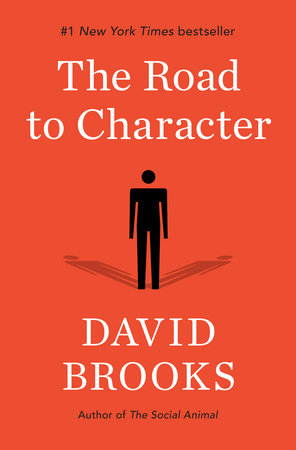 In Brooks's world, however, his old-fashioned heroes were able to look beyond themselves to find a specific calling that threw a personal list aside and focused their attention on something greater.
Brooks selects a diverse array of heroes so that readers are able to form a deep connection with at least one of his examples. Some may find a kinship with labor activist Frances Perkins, who struggled to find a sense of purpose until she indulged in genuine community service—not the "patch to cover over inarticulateness about the inner life" that charity work sometimes becomes.
Perhaps readers will make a connection with Dorothy Day, the Catholic convert and champion of the poor. Day initially "had no outlet for her faith," because she did not belong to any church. Yet shortly after the birth of her daughter, she found a side of Catholicism that drew her in—simplicity and willingness to surrender to God.
Or readers may be drawn to George Catlett Marshall, Chief of Staff of the U. S. Army, Secretary of State, and the third Secretary of Defense.
Marshall entered the army as a poor student and emerged with total self-discipline, which helped him accept his lack of recognition. Rather than take the spotlight with an important title, Marshall worked behind the scenes to guide the Army toward eventual victory in World War II. Readers may find this intensely private man a refreshing alternative to the modern "all about me" mentality in which every achievement must be recognized.
Readers may find this intensely private man a refreshing alternative to the modern 'all about me' mentality.
Brooks excels in gently prying open the lives of the most private of public figures. Similar to Marshall is civil rights leader A. Philip Randolph, who refused to share anything about his personal life. As readers learn more about Randolph's personality, we learn that there is no teasing Mr. Randolph: "These qualities—his incorruptibility, his reticent formality, and above all his dignity—meant it was impossible to humiliate him," Brooks explains.
The paths Perkins, Day, Marshall, and Randolph took were set at an early age, as if they were destined to become great people right from adolescence. While some of them strayed from their personal roads to character, they were always able to return to their journey through a deep internal battle between what they wanted and what others wanted of them.
In Chapter 7, the conversation shifts from internal topics to external ones—namely, love. Novelist George Eliot is introduced along with her initially needy personality. This chapter may come as a surprise to readers, especially since Brooks continuously argues that the road to character is an internal journey. Yet through Eliot's relationship with George Henry Lewes, she matures in her writing and in her character. This led to a deep happiness for George Eliot that truly sounds like a fairy-tale ending.
'The Road to Character' invites readers to embark on a similar mission—one in which they discover their own vocation.
Augustine, whom many readers know as the saint who once implored, "Lord, make me chaste—but not yet," has an entirely different sort of love story to share with an entirely different reader. Rather than remain in a romantic relationship ("At one point Augustine called his 15-year relationship with his lower-class common-law wife 'a mere bargain of lustful love'"), he silenced his amorous heart to be more open to a higher, all-inclusive form of love.
British writer Samuel Johnson is the last party guest to arrive, but it is perhaps his inner story that is the most interesting. He was so frightened by his own destructive imagination that he frequently gave in to sloth and refused to write. When he finally did take up his craft, he believed in writing for a greater cause. His writing was not meant to entertain; it was meant to challenge his readers to live honest lives and dedicate them to other people.
The lives of Eliot, Augustine, and Johnson present an altogether different road, one that involves insecurities and demons that must be tamed. Perhaps Brooks is suggesting that there is more than one kind of path: paths that are discovered early on and paths that are discovered after a series of struggles. One is not necessarily better than the other; the world is in need of both types of heroes.
By using each of these heroes and their others-centered minds, "The Road to Character" invites readers to embark on a similar mission—one in which they discover their own vocation and how it leads to more fulfillment than a status update on social media. Brooks, it seems, has discovered his vocation, and it is neatly displayed in "The Road to Character" to inspire the rest of us.
"The Road to Character"
By David Brooks
Random House
300 pp.; $28
Chelsea Scarnegie, from the Chicago area, has a degree in writing.