It's 1936. Cussy Mary Carter is a young woman living in a small, remote town in eastern Kentucky. Her beloved mother is dead. Her father, a coal miner, is determined that she marry. His intentions are good, but his headstrong daughter has other ideas.
She is proud to be part of a new government initiative created by President Franklin D. Roosevelt, the Works Progress Administration (also known as the WPA). Reeling from the economic and social consequences of the Great Depression, Kentucky's Pack Horse Library Project had a two-pronged mission of giving work to women and bringing literature and art to remote areas of Appalachia.
Cussy's love of books and reading comes from her mother. She is thrilled with her new job that pays less than $30 a month, and she has no qualms about mounting a horse or mule (in her case) to traverse the beautiful, but often brutal, landscape on her daily routes to deliver reading material.
Fending off would-be suitors that her father arranged to come calling is an unpleasant affair for her—that, and the fact that she is marked as an untouchable. Like her father, she is among the last of Kentucky's true blue-skinned people.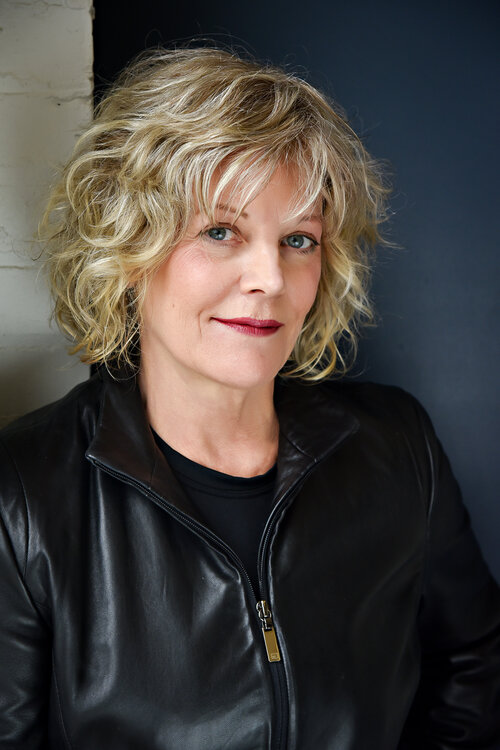 Bluet, the Book Woman
Author Kim Michele Richardson, who lives in Kentucky, has reached deep into her state's history to create a charismatic, unforgettable, and inspiring woman. While Cussy, or Bluet as she is called, is a fictional character, the backdrop of the packhorse librarians and the discrimination against the blue-skinned people was real.
Richardson wants to bring those realities to the reader's attention and does so brilliantly through her use of language and character development.
At that time, under WPA guidelines, women with an employable husband were not eligible to apply to be book women. Cussy liked that and used it as an argument with her father, who was determined that she have a suitable man in her life.
"I liked my sensibility just fine. I liked my freedom a lot—loved the solitude these last seven months had given me—and I lived for the joy of bringing books and reading materials to the hillfolk who were desperate for my visits, the printed word that brought a hopeful world into their dreary lives and dark hollers. It was necessary. And for the first time in my life, I felt necessary."
The Librarian's Clients
Told in Cussy's voice, the book contains many other stories that revolve around hers. Young Henry, thin and emaciated, waits eagerly for her visits. He shares a single pineapple Life Savers candy (won in a spelling bee) in thanks for her reading to him and others in their small, bleak classroom taught by Winnie Parker. His favorite is "Peter and Wendy." He loves it when she has time to play the piano and sing.
Loretta Adams is old with poor eyesight but welcomes Cussy's company and often has a bit of bread to share. R.C. Cole dreams of becoming a forest ranger. His days are spent in a high tower above the trees. He wants to take young Ruth for his wife.
Perhaps one of the most touching characters is Angeline. Her husband, Mr. Moffit, suffers from ill spirits and an ailing foot. Waiflike, she is pregnant and sees in Cussy a kindred soul. She looks well beyond Cussy's blue hue. Cussy is surprised, at one point, when Angeline takes her hand. "Hain't no harm. Our hands don't care they're different colors. Feels nice jus' the same, huh?"
Not all find favor with the book-lending program, and Cussy is often met with resistance. Devil John Smith is a moonshiner who doesn't take kindly to his wife and children spending their days reading rather than working. Cussy manages to cleverly bridge the gap between his stubbornness and his family's thirst for knowledge.
One constant, loyal, and protective fan is her mule, Junia, ever ready to alert her to trouble on the trail. Cussy's affection for the feisty, four-legged creature is enduring.
Queenie Johnson is her friend and mentor among the local pack women. Often the butt of ridicule, Cussy fights for feelings of self-worth and being valued as others go to dances and win prizes for their pies. She flirts with the fringes of what she feels is a world that she will never be a part of. While she is oftentimes lonely, her books and her clients afford comfort.
Her father's early choice of a suitor in the person of Charles Frazier ends drastically for all involved. "My heart pained for Mama and for my ugly color and what Charles Frazier had taken from me." Then Jackson Lovett enters the scene, perhaps as the white knight in shining armor. They share brief moments as the novel unfolds their mutual love of books and of the land, their caring souls, and contempt for hypocrisy. Educated and living in the house on the hill, he weaves in and out of her life and, at one point, acts (in her mind) as a catalyst for her to temporarily exchange her blue color for white.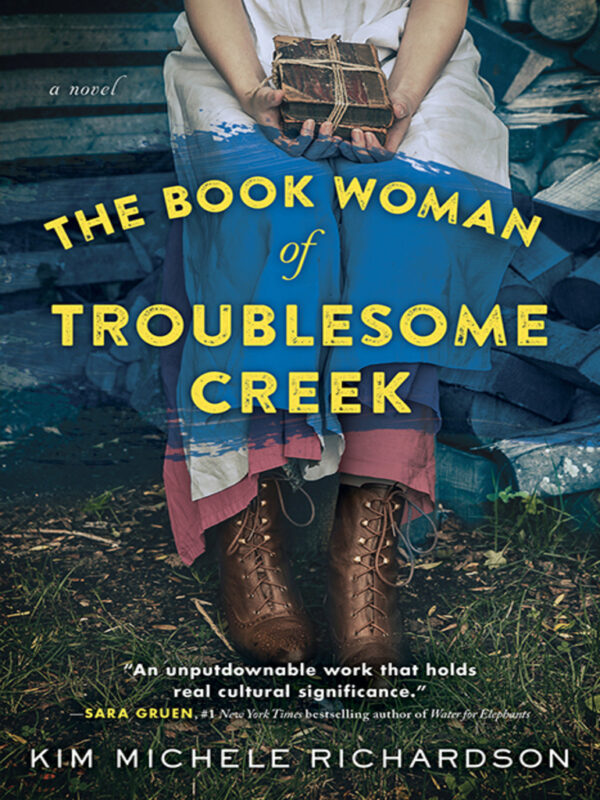 Overcoming Intolerance
While extremely rare, methemoglobinemia is the condition that the blue-skinned people suffered from. A local doctor, ever curious about the blues' condition, gets Cussy to agree to a series of tests in exchange for baskets of food (which she distributes to her clients). She takes tablets, with unpleasant and harsh side effects, that change the color of her skin—but only temporarily. The outcome is not what she thought it would be.
The book women not only deliver books but magazines, newspapers, and pamphlets as well. Cussy spends hours putting together her scrapbooks of recipes, knitting patterns, fishing tips, and baby care recommendations.
Her deliveries go way beyond books. One person's gift of jam goes to sweeten another's bit of bread. Medicines meant to relieve her pain go to help others out of reach of the doctor. Cussy's books bind her to many lives. There is sadness, grief, and dying.
There are also moments of profound joy and hopefulness interwoven in these stories of the hills and what they hold. A baby named Honey brings a gift of poignant perspective into Cussy's life, one that nurtures her soul. She cradles more than this little life in her arms as she plans for a brighter future.
Richardson's descriptions will have all your senses seeing, hearing, smelling, and tasting the hills of Appalachia. She has you coming face-to-face with acute poverty and the daggers of intolerance and small minds. She also speaks to the power of reinvention and redemption.
Her book opens readers to a time and place in history that is given little attention but is of huge cultural significance. Her protagonist comes alive on the pages, bringing us an indomitable spirit that brings light to a dark world.
Are Cussy's labors of heart rewarded? Does she see the redemptive power of books at work? Does she find love and happiness in the hills?
Cussy's story is one of stunning strength in the face of formidable odds. She confronts danger, suspicion, and prejudice but always leaves herself open to places that her books can take her.
"Yonder comes Book Woman. Book Woman's here."
'The Book Woman of Troublesome Creek'
Sourcebook Landmark, May 7, 2019
Paperback: 286 pages
Fans of Kim Michele Richardson can look forward to her next book, "The Book Woman's Daughter," slated for release in May 2022.